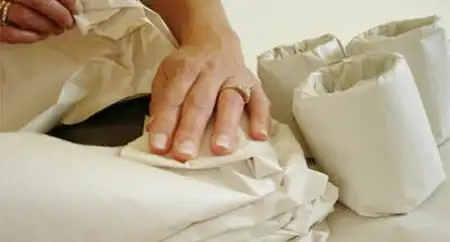 Packing services for moving
Basically there are four options available:
Full packing service - you do not have to do anything. The packers usually arrive one or two days prior to the move, mark and pack everything.
Fragile packing service - you pack your personal belongings like clothes, shoes, documents, toiletries and cosmetics. The packers pack fragile items only which can include TV, glassware, antiques, delicate household items and packing kitchen items and ornaments.
Packing selected items only - you list items to be packed by packers
Self-packing option - you pack everything on your own. Movers can provide all packing and wrapping materials and provide you with some packing tips and advice. Of course you can get boxes from somewhere else.
Packing goods and furniture
If you have been planning to move lately then no doubt you would be running in ten different directions to get everything in order. Such a thing is very normal because moving itself is a mammoth task. Right from the point when you start packing up things up to the point when you unpack and place everything in order in the new premises you need to be constantly on your toes.
You also need to make sure that nothing gets damaged in transit and there is no loss. It does not matter whether it is a student moving some few belongings or it is an office that is being relocated with expensive equipment or even it might be a complete household. You need a lot of help when you pack and move, and since you already seek assistance from others you might as well hire the help of professional packers and movers.
Professional shipping companies who provide services to help you pack goods and furniture, move and unpack make it possible for you to save time and effort. It does not matter whether you are taking the entire household of stuff or only some important items.
Professional international packers in this field of work would be able to sort everything out so that you do not have to even move a finger. In addition to helping you relocate, some international movers also help you get rid of the stuff that you do not need by disposing of it as per the regulations laid down by the local authorities or maybe by holding auctions in your backyard with which you can even make some money.
Preparation before starting the packing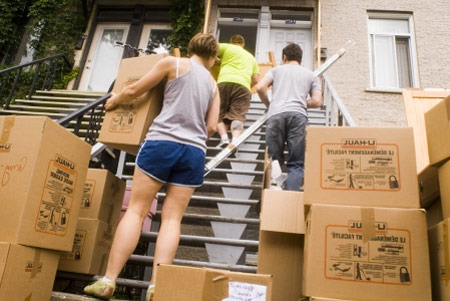 But before you get to the removals part, there are some things that you should keep in mind. These preparation for packing tips would help you in sorting out all your belongings so that there is very less confusion at the crucial moment when you have to take the decision of what stays and what goes.
Having things in order at that time is important otherwise you might end up leaving behind your dog and taking along with you your trash can or your old study table that you no longer use.
The first thing that you need to keep in mind before anything else is the timing. You should try and schedule it during your holidays or during summers. This is the period when you would maximum time on hand. Being the holiday season the kids would be out of school (if you have kids) and you would be able to get things done with a better and cooler mind.
Once you have decided when you want to take you should start making a list of all things you possess and what things you would like to take with you. This decision would have to be taken very carefully because the more things you have the higher the shipping costs are going to prove. You should write down everything and you trust me that you would thank yourself later.
This list would act like a record keeping system. You can get started by writing things down on a notepad or you can even get a computer printed list. Once the list is in place you can get started with your packing for moving in a more organized manner.
Getting the packing supplies from packing companies
Next, you should get the supplies that you would need for your packing. This would include cardboard cartons, scotch tape, marker pens and lots of labels. Some other things that would come in helpful would be bubble wrap and packaging bullets. You would be able to secure fragile items with these. Ideally the packing companies that you hire for this purpose would be able to supply these items to you.
In fact one of the main services that is provided by packing companies is that they sort out through your stuff and then pack it for you. The advantage that you get with this is that the packing is done in a much better fashion. There would be fewer chances of things getting lost or things getting broken. Because of this you should put your trust in the packing companies and the services that are provided by them. Whether you are sending goods to Turkey, Canada, New Zealand, Lithuania you should always take care of proper protection of our furniture.
You would notice that the packers do not just provide packing services but also unpacking services, which again would be very useful for you when you are targeting to reduce your burden of work. But perhaps the biggest service that you get from packing companies is the assistance that they provide with transportation. For example packing and shipping to Canada or removals to France require many more activities that you could not accomplish on your own. Each country has different export and import regulation which have to be met.
Packers and mover have specially appointed vans and trucks that make it possible for you to get your belongings, whether they are fragile glass items or whether they are bulky wooden furniture from one place to another. Some packing and moving companies also provide vans that have padding inside to reduce the risk of damage.
Packing for shipping
There are certain items that require special skills, equipment and expertise to be packed properly. For example packing fragile items like mirrors, paintings, china porcelain, flat screen TV's or a grand father clock should be done with at most care. For these items using packing and wrapping materials is not enough to prevent them form damages during the transport.
In most cases these fragile goods are transported in a large shipping container and have to be secured in specially designed wooden crates. In addition to this you have to use padding and cushioning materials to prevent your fragile items from moving inside the crate. Proper packing is always beneficial. If you want to reduce the costs of shipping a painting or artwork, you should think about doing all the packing on your own. But you should do it with the utmost care, due to the nature of the items.
It is also important to know what type and size of packing boxes should be used for particular items. If you decide to pack fro moving on your own fist you will have to learn what packing options and materials are available. You can always ask your mover to provide you with some packing tips. Some of them send their clients a packing for moving guide automatically once they have found out you are going to pack everything by yourself.
For more information on how to pack for moving please contact our expert packers. We are always happy to help, answer all your questions and provide you with useful packing tips for moving house.