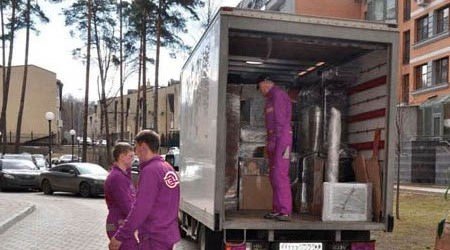 F
inding a company offering cheap shipping to Romania does not have to be a cumbersome task that consumes hours spent making multiple calls. Even if you require that the service is conducted at a reasonable rate but highest quality at the same time. This is exactly what we specialise in! Shipping to Romania from UK is our daily bread, and offering services to the highest customer satisfaction is our goal.
We accomplish our mission by offering cheap shipping from UK to Romania, be it Bucharest, Timișoara, Iași, Constanța or other location, that is tailored to the most stringent requirements and needs.
Forget about searching the whole web to get the right service, you have already found your perfect Romania movers. Would you like to know how to move to Romania from UK, Germany, Spain, Italy, Poland or other EU location? Would you like to check what are the average shipping costs to Romania?
Take 10 minutes and complete our simple online form to compare shipping costs from cheap Romanian movers that will compete each other to offer you the best quote for your house relocation to Romania, moving few boxes to Bucharest, sending single item to Cluj-Napoca, or any other shipping task you may require.
Relocation services tailored to your requirements
Each delivery is discussed individually, but you can rest assured that your express shipping to Romania from UK cost will be as low as possible, and your item will get there on time, fully respecting your deadlines. We have vans going from UK to Romania every single day, and the same works for the opposite direction.
If you are considering shipping goods to Romania form London, Cardiff,  Glasgow, Oxford or any other city, and you are in rush with your delivery, do not hesitate to contact us. We will do our best to provide cheap shipping to Romania services, and our team will work their hands to the bones to deliver your load on time. Check cost of shipping to Bucharest with the help of our company.
Our experience in shipping to Romania from the UK and whole Europe allowed us to rank at the top among other companies shipping to Romania, and guarantee professional service and thus an outstanding shipping experience. We will provide necessary help at every stage of the entire project so that your worries will be left behind. It does not matter if you are looking for shipping full load to Romania, or just browsing how much does it cost to ship to Bucharest, Timișoara, Craiova, or any other location, we are the perfect company to contact. Find out what affects shipping costs to Romania - check average rates, additional services costs and other surcharges.
Estimate Romania shipping rates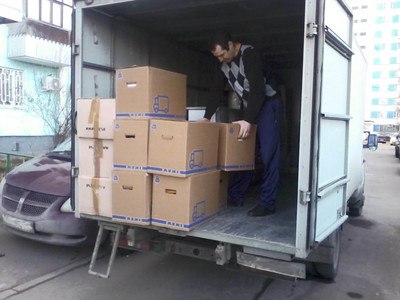 Your cheap prices for shipping to Romania from UK are possible, be it a full container shipping or moving 4 bedroom house. Contact us if you need to ship anything, be it sending furniture to Romania, sending few boxes, a bed, table and chairs or excess baggage from UK to Romania, and compare our competitive shipping rates to Romania.
Many companies offer cheap shipping to Romania, but not every mover offer daily trips and deliveries during weekends and bank holidays when the rest of companies is resting. Short notice shipping to Romania from UK are also available with our services for private needs as well as  business purposes. Suffice it to contact us to get a few quotes for shipping office to Romania and compare rates for any kind of removal to Brașov, Galați, Bucharest, Sibiu and anywhere else.
If you are not that experienced in relocating abroad or shipping items to Romania from the UK, we can offer you not only the transportation of load to Romania, but also we can provide you with necessary packing materials, strong boxes, bubble wrap, and advise you what kind of boxes will be the best for you. If you will still need some more help, we can even pack all your belongings for you. Depending on your individual needs, we are going to tailor our offer to provide the best service you could imagine. Contact us today to check shipping costs of the required services. The perfect moving company to Romania is right at your fingertips.
You can be sure that if we will do the whole packing on your behalf, your items will arrive at your destination door unscathed. Our professional team of cheap Romania movers will pack your goods according to the best practices and based on years of experience, load the vehicle thoroughly, and handle all your items with an utmost care. If you try to get how to ship fragile items to Romania from the UK to have a secure service, trust our careful movers and make sure your belongings will not suffer any damage during packing, loading, journey and unloading in your new property.
Cheap shipping to Romania
We make use of different means of transportation in order to take care of the need of everybody. We are able to offer cheapest way to send items to Romania by air, road, rail and sea. We are very efficient in each of these means of transportation. You can easily check costs of sending items to Romania from UK via road or air. With our air transportation, we are able to provide quick delivery services for excess baggage shipping to Romania or cheap sending boxes to Romania. Our road network services are also very efficient and we can provide efficient service with it. It is also very fast even though it is not as fast as our air service. With our railway services, we are able to carry heavy loads to destinations where there are train link. For far distance location where there is no road link or where you cannot easily get to by road, we make use of our sea shipping to Romania if there is water link. If there are no water link, we make use of airfreight. Each of the means of transportation that we use has its pros and cons. It all depends on the one that you will like to use.
 There are a number of reasons why you should consider using our services rather than the services of our competitors. Here are reasons why using our services will of great advantage to you.
Affordable rates for shipping to Romania
Effective, reliable, timely and more efficient services
A complete range of shipping solutions to Romania
Nationwide coverage
Efficient support service
Easy UK to Romania sending process
Everyday availability
Bilingual Professionals
If you want a professional with many years of experience to handle your furniture sending to Romania, you are at the right site. Don't look elsewhere, we have the solution to your removal needs. Our services are affordable and very efficient, reliable and effective. Just give us the opportunity to satisfy you with our quality service. You will not regret hiring our services.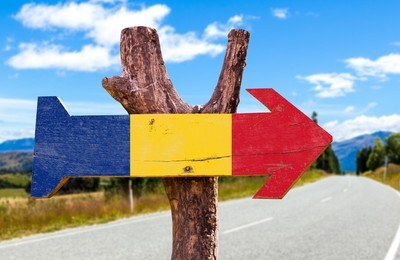 About Romania
Romania is located in the southeastern Europe on the north of the Balkan Peninsula on the Black Sea's western shores. It is one of the largest countries in Europe in terms of area. Given its large area it has diverse and stunning natural beauty as well as rich historical and cultural heritage. Romania boasts of scenic mountains and landscapes that impress visitors greatly. Romania has strong Latin heritage which makes her to be unique when compared with other Balkan states. However, it still has certain similarities with the country. Romania has distinguished herself in a number of ways. The country has become famous for wine, sunflower fields, salt mines, stuffed cabbage leaves, painted monasteries and others.
Romania is bordered by to the south-east by the Black Sea. It has boundary with Serbia, Hungary and Moldova to the southwest respectively. Romania is also bordered to the north and east by Ukraine. As a large country, it has diverse cultures with certain similarities. The central region which is the largest region has more similarities with the western-central Europe but the southern region on the other hand has more similarities with the South-east European Balkans. The various regions of Romania include the Transylvania region which is the central and the most popular region, Banat which is the western-most region and the most economically vibrant region, Oltenia which is the south-western region, Southern Bukovina which is located in the northeastern part , Crisana which is located in the western part where it has boundary with Hungary, Maramures which is the northern-most region, Dobrogea which has become popular for its summer resorts, Moldavia region and Muntenia which is a southern region where the capital city is located in.
Romania has a lot of cities in these regions. These cities differ in their popularity among expats as well as in their populousness. The largest city is Bucharest. It is also its capital city. Other popular cities are Brasov, Cluj-Napoca, Constanta, Iasi, Sibiu, Sighisoara, Suceava, Timisoara, Oradea, Craiova and others. If you are planning on relocating to Romania, it will be good for you to take time to read about the regions and the various cities in each of the region so that you will make an informed decision on the region and the city to move in.
Romania is comprised of different ethnic groups. However, the major and the most populous ethnic groups are the Romanians. Romanians constitute 89.5% of the entire population. The second largest ethnic group constitutes 6.6% of the entire population. Another ethnic group is Romanian which constitutes 2.5% of the entire population. There are other minor ethnic groups who together make up 2% of the entire population. The official language of Romania is Romanian. The right of citizenship is given to any second or third generation descendant of the Romanian citizen by the Romanian citizenship law if the person is able to speak Romanian fluently and has knowledge of Romanian history and culture.
According to the 2011 census, Romania has a total population of 19,042,936 people. It is a very large country with a total area of 238,391 km2. 3 percent of this total area is filled with water. It has a population density of 79/km2. Romania is now a member of the European Union. She belongs to EET (UTC+2) time zone. It has a summer daylight saving time of EEST (UTC+3). The calling code of Romania is 40. The official legal tender of Romania is Romanian leu (RON).
Compare removal costs to Romania
Relocating home or office to Romania can be quite challenging and stressful especially if you don't make adequate preparation for the upcoming move. Cheapest way to ship goods to Romania or to an international location or across the World is much more difficult and could also costs more than local removals in Romania as there are many things that you have to contend with. But if you prepare for your international move and have a reliable Romania movers supporting you, then your move will run smoothly for you.
So, finding UK shipping company with experience as well as the resources, manpower and equipment to meet your requirements should be your major concern and preoccupation. In this regard, search no further and be relaxed the moment you are in our site or you are referred to us. We are the right company that you have been looking for  - compare shipping costs to Romania and check average costs of shipping to Romania from the UK or any location in Europe. Bet it shipping from Germany, France, Spain, Italy or other places.
Having been in the industry for many years and having successfully carried out many projects, we have acquired a good deal of experience and knowledge of the challenges, pitfalls, rules and regulations guiding and providing cost of shipping from UK to Romania, shipping to Paris or any other European town or country. Given our experience and knowledge of the industry, you can rely in the advice and guidance that we offer you. You should put your trust and confidence in us. We will not disappoint you if you come to us. We have promised you satisfaction and that is exactly what you will get from us.
Check our records, we have proven records and impressive reviews with minimal negative comments from our previous customers. This shows that we are really customer oriented. In fact, a good percentage of our new customers come from referrals. Most of our clients refer their friends to us because they believe in our ability to deliver them with reliable service offered at low costs. We also get a lot of return services for shipping from Romania to the UK. Having met their expectation and having satisfied their requirements at the first time they hired our services, they also come to us anytime they are in a need for a cheap removals to Romania. On our website you can examine shipping costs to Berlin from UK to Romanian shipping companies.
We always leave positive impression on our clients and this is why they keep coming to us anything they have something to move. Definitely, if you use our services for the first time, you will fall in love with us, you will also save some money – check our shipping costs comparison services to find out how much does moving to Romania cost. You can also check costs of shipping to Austria from Romania.
Shipping costs to Romania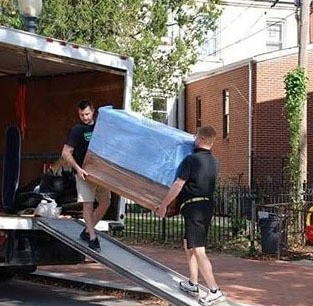 Are you requesting to deliver your possessions to Romania from the UK? Contact our international firm at glance to bear off an express shipping costs offer! We perform executive and low-budget shipping to Romania - Satu Mare, Târgoviște, Slobozia, Huși, Șimleu Silvaniei, Zărnești, Voluntari and different.
We specialize in not full and flexible size abroad removals services as well as dedicated 20ft, 12 feet and FCL container transport.
Inexpensive UK to Romania shipping is what we offer. As an economy Romania worldwide moving firm we have the resources to transport everything you need: one coffer or luggage, 2 or seven cases, house content, filing cabinet (3 drawer), small fridge, portable BBQ, personal belongings, vehicles, total three or four bedrooms flat gathering and more.
Phone us hotfoot to learn how much is shipping to Romania from London, Carlisle, Derby, Chichester, Norwich, Plymouth and from wherever you specify. Check out our approximate rates online for 1 pack or bag air shipping to Mizil from Bristol, garden furniture sending to Râmnicu Sărat from Sheffield, 33 ft3, 700 cubic feet or 5 m3 of household property transportation to Calafat from Preston, common, LCL or full container load 6 feet or fifteen ft container forwarding to Hunedoara from Salford, Wolverhampton, Nottingham and from most of Northern Ireland, Scotland and the United Kingdom.
Our licensed, affordable UK to Romania shipping solutions consist of:
Brisk online relocation costs appraisal - without obligation
We safeguard using different packing materials like polythene 2 seater sofa covers , paper cushioning ,permanent slides , scissor lifting tables , mattress covers and many more
Reputable, express and reduced save storage and unlimited space storage
We provide unused cardboard moving boxes and bubble wrap and house move boxes
We will be delighted to foretell within a little while how much does shipping to Romania cost -Lugoj, Bragadiru, Pucioasa, Sibiu, Motru and etc.
Expert, long distance and reasonable house packing boxes, house move and pool table shifting
Any 1 bedroom office or five or six bedrooms semi-detached property fixtures removals to Zalău, Dej,Buftea, Târgu Neamț, Ocna Mureș, Tulcea and other
Cheap cheap packing boxes and furniture delivery to Romania from York , Hull , Wakefield , Winchester ,Lancaster , Armagh
Cheap shed content sending toSăcele, cheap flat content sending to Constanța, low-priced sofa-bed transport to Cluj-Napoca, budget-friendly shipping tables overseas to to Gheorgheni, cheapest bookcase delivery to Oradea
Low-priced extra baggage and extra boxes as groupage transport to Romania from Cyprus, Luxembourg, Liechtenstein, The Netherlands, Poland, shipping to Portugal and from any location in Europe
How to get cheap shipping to Romania?
We have simplified the entire international relocation process. Starting from the time you find us till the time we complete your project if you hire us, you will find everything very easy and simple. We have arranged our worldwide shipping services to Romania or other destinations in such a way that our clients will not sweat over anything. In the first instance, our website is user-friendly. You don't need to be an internet professional before you will be able to make use of our website.
Secondly, everything you need to know about our services is contained in our website. If you are in our website, you don't have to seek for answers to your inquiry anywhere. If you have inquiry to make, you can enter into chat with a member of our customer care representative or complete our inquiry form. The inquiry will be replied as soon as possible. You can also call on us on phone or send us an email directly. Our UK to Romania shipping Quotes are also very easy to obtain.
There are different ways that you can check how much does it cost to send boxes to Romania. You can obtain a quote through phone call. A member of our customer care representative will interact with you and ask you relevant questions. Based on the answers you provide him during your discussion with him or her, a quote will be worked out for. Alternatively, you can also complete the quote form in our website.
Once you send it to us, we will give you a quick reply as soon as the message gets to us. Our proposal will also be based on the information you provide. But if you want a final and more accurate rates, we can send our manager to your home or office as the case may be to assess the items you are moving with. Coming to your home will also provide us with the opportunity of knowing what your needs are. Our agent will discuss your requirements with you and then base on that and the items that you are shipping to Romania from UK, he will work out an accurate removal quote for you. Feel free to ask as many questions as you like. You can ask him how much does it cost to ship a container to Romania,  how much is to send boxes, or ask him how to save on shipping to Romania.
Bear in mind that your quote is accurate to the extent the function you provide to us is. This means that if you provide us with accurate information, the quote that will be issued to you will be very accurate. But if there is error in the information that you provide us with, the quote that will be issued to you will also be inaccurate. But there is nothing to fear if you are not sure of any information you are required to provide us. At the end of our services to you, if the amount contained in the quote is above the actual cost of the services rendered, we will charge you only the actual amount but if the quote is below the services rendered, then you will be charged the right amount. You can request for quote from us when you are planning removals costs to Romania. You don't need to have any fear because our quotes are issued free of charge without any obligation attached to it.
Groupage and sole use container shipping to Romania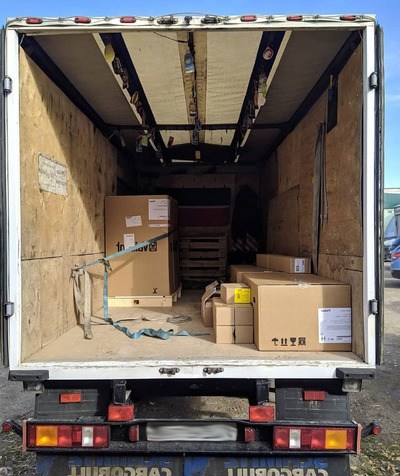 For Britons that do not desire to take a full 20ft container to Romania from the UK our overseas relocation firm complete an affordable alternative that might be a composite, collated and groupage container sea shipping. This solution of low-price intercontinental transportation to Băicoi, Slatina, Salonta, Balș, Vatra Dornei and to all AUS is unbelievable for sending a single casket or case, just a few cartons, over limit baggage or oversized luggage and whatever you posses up to 480 ft3 or eleven cubic meters. In a compiled, assembled and cheap UK to Romania shipping you could send outdoor furniture, house content, bedroom furniture, wardrobe, house and garage items and other everyday-use effects.
Chat with us outright to apprise average shipping prices to Romania for shipping furniture to Curtea de Argeș from Cardiff, transferring sport equipment to Marghita from Exeter, exporting a car to Chitila from Newport, a part or dedicated 18 ft. or 21 foot container removals to Pitești from Aberdeen, Sunderland, Canterbury and similar. Check our moving to Denmark from Bucharest services.
Attain an instantaneous transport estimate via our search engine and compare our next day, inexpensive extra luggage and part load or full container load 20ft container shipping costs to Romania against other global transport companies to envisage how on sale our shipping rates are set to be. We can determine at once how much does it cost to ship to Romania - Onești, Fălticeni, Petroșani, Gherla, Giurgiu and different
Should you be pleased to transfer the entire two or five bedroom house appurtenances then the FCL three, 37 or 20ft sea transport container is what you are going to need. When sending freezer to Brașov from Lichfield, transporting garage content to Băilești from London, sending personal belongings to Sighișoara from Leeds or when sending a bike or a vehicle to Vișeu de Sus from Bath, Frankfurt, Inverness, Barcelona, Londonderry or Florence you should telephone us for an instant and low-budget UK to Romania shipping cost proposal comparison. Our economy, economy, sole use containers would be rented for delivering a wide range of domestic wares as well as for wholesaling and wholesale fit-out.
Life and work in Romania
Romania has witnessed significant improvement in the area of infrastructure and other aspects since the decline of communism. Romania has embraced capitalism and developed a unitary semi-presidential republic system of government. The country has a President and Prime Minister. Its legislative arm of government comprises the Upper House (Senate) and the Lower House (Chamber of Deputies). Since Romania becomes a European Union country, her residents are now enjoying the modern lifestyle for which the West is known for. All the amenities available in modern time countries are also available in Romania.
During the 2000s, it witnessed a boom in her industrial sector. The industrial boom witnessed has helped in making it very popular among expats. It is today becoming one of the fastest-growing international destinations for expats from different parts of Europe and other continents. Besides the industrial boom experienced , the idyllic scenery, thriving tourist economy, cultural heritage and historical heritage also contribute in increasing the popularity among expats from the UK and other parts of the world. Whether you are living in the capital city or you are living in any other city including the historical mountain-based villages such as Bucovina, Maramures and Transylvania, you will find the lifestyle and nature impressive. Romania is now offering its residents an impressive cosmopolitan atmosphere.
Healthcare
Romania has a reliable universal healthcare system even though it is yet to achieve parity with the healthcare systems in the UK and some other countries in Europe. UK citizens are able to obtain medical services in the state funded healthcare facilities with their European Health Insurance Card (EHIC). However, they cannot obtain medical services with private healthcare system with the card. Bear in mind that hospitals are not plentifully available especially in small towns. A lot of medical experts from the country have moved out in search of better opportunities. However, private healthcare facilities are well equipped and they have well trained staff with a lot of them being able to speak English. So, if you are living , it is advisable that you purchase private healthcare insurance to pay for what the EHIC does not cover and also to gain access to private healthcare facilities . The waiting time for appointments in Romania is not long.
Romania has up to 11,400 general practitioners with some of the physicians handling 1,000 patients on their own. Romania doctors are well trained and a good number of them are able to speak English. If you require a repeat prescription, you will be able to find a medical doctor that will provide you with one.
There are pharmacies with a good number of them being filled with drugs and health supplies. In case you want to purchase medication both over-the-counter medication and prescription medication, you will be able to find a pharmacy that will provide you with the medication that you need. Some of the popular pharmacies are Remedia, Farmaciile Dona and SensiBlu.
Public transport and driving
Romania has also witnessed a significant improvement in the area of transport infrastructure. The road networks including the motorways are of good standard even though they may not be on a par with the road networks of the UK and some other European countries like Germany and France. Currently, the country has a total of 198,817 kilometers of road network. There is an ongoing project for the creation of a 2,200 kilometers network of motorways comprising twelve motorways. The construction project is expected to be completed in 2022.
Romanian highways normally experience heavy traffic. Traffic congestion experienced is common in the road networks that link Bucharest, the capital city with other cities. However, it is hoped that the traffic will ease at the completion of the new motorways . The roads leading to the countrysides and rural areas are not all that very great for driving. Some of the roads have potholes. So, if you are driving in them, you should be very careful of the potholes. You should also be wary of livestock roaming about. Some may cross the road indiscriminately. So, you should be wary of them so that you will not get involved in accident involving a livestock. Cars drive on the right hand. To legitimately and freely drive on the national road system, you are required to place a vignette sticker on the windscreen of your car.
EU expats including the UK expats drive with their national driver's licence. If you are driving with the UK driver's licence, you have to ensure that you apply for the Romania driver's licence on time so that it will be issued to you before the 90 days grace allowed for the use of national driver's licence elapse. Before you drive your vehicle, make sure that you don't taste any alcoholic drink. There is zero tolerance to drink driving in Romania. If you are caught drink driving, you will be punished severely. The punishment depends on the severity of the offense determined by the quantity of alcohol found in your blood.
The public transport system in Romania especially the public transportation system in the capital city is quite impressive. The bus network is quite affordable when compared with the bus network in some other European country. Travellers using the public network are required to purchase the ticket before boarding the bus. The ticket is only validated on the bus. The city also has a metro system that goes round it. Trains services are also available for intercity transport. The train services are highly affordable. Cruise line services are available on the Danube River. Joining in a cruise along this river is a veritable means of having a clearer view . Romania has a lot of airports both domestic and international. Whether you want to take a flight from one end to another end or you want to fly abroad, you will be able to find an airport that will provide you with flight to the city or country that you are travelling to.
Economy
Romania economy has witnessed a rebound in the recent time. It is recovering from the recession at a higher rate when compared with the rate at which some other countries in Europe and other parts of the world are recovering from the recession. Romania economy is being driven by a number of industries. The major industries are metals, chemicals, machine-building and textiles industries. But, there is improvement in aerospace industry and telecommunications industry. These industries increase the export of other countries across the globe during the first decade of the twenty-first century. They are contributing a good deal to the economy of the city. For example, 35% of the GDP was realized in 2007 from these industries.
As many projects including road projects are embarked on, the construction industry in Romania has started booming. With the improvement witnessed in the construction industry, Romania is becoming attractive for foreign real estate investors. The motorway expansion project in which twelve motorways will be constructed is one of the major construction works going on . Being road and house construction, auto vehicle construction is also performing very well . Romania has car brands that are manufactured here. The Romania brands of cars are Dacia. With the first half of 2007, the bestselling car in the entire central and Eastern Europe in 2007 was the Logan Model of Dacia. Indeed, the construction industry is quite booming. It is now contributing 10% of the total GDP .
Romania has remained a force to beat in the entire Eastern Europe when you are talking of Information Technology. In 2013, the numbers of professionals whose areas of specialisations are in IT are 64,000. With this number, Romania is ranked the 6th in the world and the highest in the entire Europe per capita. So, businesses and companies as well as individuals coming to Romania will take the advantage of the economic opportunities. Businesses will be able to hire reliable and skilled workforce especially in the area of IT.
Social structure in Romania
The social security system of Romania is quite impressive. Men retire at the age of 65 years of age while women retire at the age of 59 years and 7 months. Workers and self employed individuals in Romania are required to contribute to the social security system at least for 15 years. The new changes to the social security system took effect as from 1 January, 2015. Those who are insured in the public system of pensions known as the first pillar are given old age pension when they reach the standard retirement age and if the number of years that they have contributed to the social security is up to 15 years.
When a person dies, his spouse or child is paid a survivor pension if the deceased is qualified for a pension or was already a pensioner before his or her demise. For the survivor pension to be paid to a spouse, the spouse is required to have married to deceased for at least ten years before his or her death. Another requirement to be met before the survivor pension is paid is that the recipient should have reached the retirement age.
Those who have become disabled as a result of injury or disease can receive invalidity pensions insofar the injury makes it impossible for them to work again. There is no minimum contribution a person is required to make before he or she is considered qualified to receive the invalidity pensions. Accidents in the workplace as well as occupation diseases are included here. People who are not employed for reasons that are not within their control are paid unemployment indemnity which has to be claimed within a year from the time of loss of employment. You are also required to be actively involved in the search of another job. 
  Your contribution to the social security system is deducted from your wages by your employer. A social security number will be assigned to you with which your employer will use to make the payment. But bear in mind that if you relocate to another country that has no reciprocal agreement on social security matters, you are most likely going to lose the contributions that you have already made.
Note that the average disposable salary of workers is 2,078.15lei.
Shipping services from UK to Romania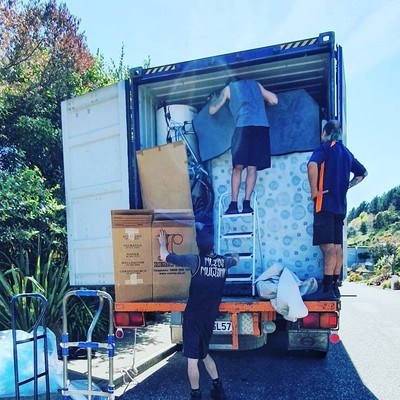 Another way through which we have made removal from the UK to Romania or back to be very simple and easy is by offering one stop service. We are quite aware that international move is not just the transportation or movement of items from one location to another. There are other aspects of the project that also require expert handling. When you are shipping furniture to Romania or commercial equipment,  whether it is locally or internationally, there may be a need to engage different professional.
For example, you may need a packing service or a different company to provide you with cleaning and refuse disposal services. This means that you will spend a lot of time searching for reliable businesses that will provide you with these services. But we don't want our clients to be going through these herculean services. This is why we provide them with a comprehensive and one stop service. No matter the type of service that you want, we will provide you with that insofar as it is related to removal. The moment you have found us, you don't have to keep looking for any other service provider because all the service you will require can be provided by our professionals at affordable shipping rates from UK to Romania as well as shipping to Germany from UK.
You may be wondering why we are able to provide all these high quality services and still advertising it as cheapest shipping to Romania from UK. Rest your brain and wonder no more. have been in the industry for many years. We are aware of the various services that are involved in removals to Romania. We are also aware that each of these services requires expert handling. We have developed teams of expats for each of the services that we offer to ensure that our clients are better served. So, if you are hiring any services from us, it will be handled by a team of professionals who specialise in the services they are providing. So, if you are hiring packing service from us, it will be handled by only professional packers and not just any other professionals. In this way, we ensure that our clients get exactly what they want from us and we have excelled in all the services we offer
So, if you are looking to hire cheap shipping company to Romania, save your time and money – you should call us. We will assign you a supervisor that will discuss your removal needs and then establish a removal plan tailored to meet your need. He will also make a list of all the professionals required to handle your project. We will assemble all the teams that will be involved in your project and schedule the task according to the number of professionals. Each group knows already when to start their projects and they will begin their task on time. We give discount to our clients that hire multiple services from us. So, hiring many services from us is veritable means of cutting cost of shipping to Romania. The more services you hire from us, the lower your removal services will be. Check our service page to find out the various services that you can hire from us as well as to check the average shipping costs to Romania from UK. But in case you cannot find any services that you want in our service page, there is no cause for alarm. As we have said already, we are flexible in the services we offer. Our experts will always work out a package that will meet your requirements.
Cheap furniture removals to Romania
Do you consider how much does it cost to send furniture to Lupeni, Vaslui, Buhuși, Pașcani, Râmnicu Vâlcea or to Roman from Stoke-on-Trent, Glasgow or Stirling? Just benefit from our online chat to compare affordable UK to Romanian shipping companies. There are the whole spectrum of private chattels and household facilities we will be pleased to collect and deliver - pram, dresser, crystal, couch, computer desks, freezer, beds, electrical equipment, IT network, TV's, household articles, stationery and anything else. We ship paltry and small-scale stuff as well as large and substantial five or one bedrooms apartment accoutrement.
Cheap furniture shipping to Romania from London, Bradford, Swansea, Birmingham, Dundee and from all UK, England and Ireland is that we cater for at very affordable and budget international moving costs. Our short notice, skilled and cheap abroad furniture delivery services are completed at a very minuscule notice. We are big enough to ship your boxes, garden equipment, wardrobes, grandfather clock and appended everyday-use items at any time you relocate - at 9.45am in the morning, at 12.30pm, weekend or Saturday. Only complain us when you are relocating and our discount, friendly, emergency and low-priced house relocation company to Romania from UK, Wales and Northern Ireland can get in to provide our services.
We offer furniture sending solutions:
Elaborated, economical combined, aggregate and partly loaded container shipping to Borșa,Miercurea Ciuc, București, Baia Sprie, Târgu Mureș and more
Precise, budget massive, brimful and full 16 foot or 12 foot container delivery to Ploiești fromLondon, to Dorohoi from Durham, to Galați from Lincoln, to Găești from Brighton, to Toplița from Coventry, to Botoșani from Cambridge, Hereford, Lisburn, Peterborough
a half of a shipping, collapsible end frame, vehicle and 40 feet container deliveries to Deva, Caracul, Luduș, Focșani, Carei, Cernavodă and many more
late afternoon or Sunday 1st choice, overnight and budget-friendly UK to Romania container removal
We have the expertise to work out within a short time how much does it cost to ship to Romania - Iași, Câmpulung Moldovenesc, Bistrița, Târnăveni, Petrila and etc.
Working in Romania
Job hunt in Romania is not quite different from job hunt in most countries in Europe. The condition of the labour market also resembles those of other European Union country. There are different sources that you can use in your job search. You will find the local newspapers very helpful during your job search . Job vacancies are normally advertised in the national newspapers. However, the newspapers can only be useful to you if you are able to read and understand Romania. As already mentioned, the official language is Romanian and consequently, the newspapers are printed in English language. But if you have access to the internet, you can access some of these local newspapers such as Ziarul Financiar, Nine O'Clock and The Diplomat. Their online versions are available in English language.
Apart from the newspapers, the internet will also be useful to you. There are a number of job searching websites that list available vacancies . So, when you are searching for jobs in Romania, you can make use of the internet. Some of the job websites that you may find useful during your job search are National Agency for Employment (NAE), European Job Mobility Portal (EURES) and the British Council Romania websites (the British council Romania website will only be useful to you if you are looking for an English teaching position). You will find plenty of job offers for expats and locals in NAE which is a government-run website. However, the problem with it is that the content is written in Romania. So, it will require you to translate the page unless you are able to read and understand Romania. Alternatively, you can also find another person that can read and understand the language to help you with the translation of the various job posts .
Applying for jobs in Romania does not involve any complicated process. It is similar with the job application process in other European countries even though it has its peculiarities. Generally, application letters are typed and not handwritten, though some businesses will require you to submit a handwritten application letter. Evidence of qualifications is not normally required. But if you are going for an interview, you can go along with them as they may be useful to you. The membership to EU, UK qualifications is now acceptable in Romania in accordance with the guidance of the EU. Job interviews as it is the case with any other country is based on why you think that you are the best fit for the job. Interviews can be conducted in English and normally by two interviewers depending on the position applied for.
How much is shipping to Romania from UK?
Our aim is to make removal stress-free to the extent that is it is possible, but it doesn't mean it will cost you a lot of money. If you are wondering how much is shipping to Romania then the best way is to contact our estimators directly. They will answer all your questions and will be able to provide an average prices of removals to Romania. This is why we make sincere effort and go the extra mile to ensure that our clients are covered against all difficulty and risks. We know that it takes time for one to take the decision to move, but at times certain situations can warrant a person to move as soon as possible. When you have any emergency that will warrant you to move as soon as possible, definitely, you will be confused and may not know where to start. The situation will become more difficult and confusing, if you are looking company offering low cost shipping to Romania on a Saturday or weekend when many businesses are closed for business. In anticipation of such situation and to ensure that our clients get help during such emergency, we have given no rest to ourself by working on daily basis starting from Monday to Sunday and even on holiday periods. We are able to provide 24/7 shipping services to Romania thanks to the shift method that we have devised for our clients. So, anytime you call on us, we will answer you.
No matter the type of services you require from us, we will provide them to you with high level of expertise but still maintaining our UK to Romania removals prices within your budget. Secondly, we have a nationwide coverage and also provide removal services to all other European countries and other destination across the globe that are popular among the UK expats. We cover destinations like the US, UK to Canada shipping, Singapore, Malaysia, United Arab Emirates, Australia, New Zealand, Qatar, South Africa and others. No matter where you are living in the UK, we are not far from you. Just give us a call and we will send you our average shipping rates to Romania. Many of our competitors have restrictions on the locations they provide their services to. But given our large resources, equipment, manpower and the synergy we have with other  big international removal companies, we are able to provide services to different locations. So, your destination or where you are living in the UK will not stop you from using our cheap removals to Romania road or air service.
To ensure that our clients have a complete rest of mind, we also provide them with comprehensive insurance. We are aware that unforeseen situation and accidents can occur at anytime and destroy the effort of the most reliable and efficient shipping company moving to Romania. This is why we provide our clients with a comprehensive insurance to cover them against such unfortunate incidence. So, if you hire our international moving to Romania services, you should have a rest of mind. Should any unfortunate incidence that is beyond the control of our team occurs, you will be fully compensated. So, if you entrust your international relocation to us, you should have a rest of mind that nothing will happen to your property and even if anything happens, you will get back what have lost.
Buying and renting house in Romania

Expat from the UK living in Romania will discover that the living cost as well as the housing cost is more affordable in Romania than in most countries of EU. The living and housing cost in Poland, Hungary and Czech Republic is low but it is more expensive than the living and housing cost. It is also more affordable to live in the medium-sized cities in China and India. In the Mercer Cost of Living Survey carried out in 2015, Bucharest the capital city of Romania was ranked 178th out of 207 cities that were surveyed. Some location especially towns, rural areas and smaller cities are less expensive to live in than locations and big cities that are popular among expats. The most expensive location to live in many aspects is the capital city . One of the reasons why it is expensive is because many expats reside and work there.
There are different kinds of accommodation in Romania just as it is the case in almost all the countries in Europe and across the globe. More of single family houses are available in the rural areas as well as small towns. But big cities on the other hand have more of housing estates and blocks of flats. However, a lot of houses in the capital city where many expats prefer to live and work in are old and requires reconstruction. This is why a good number of expats prefer to live with their families in the outskirt of the city in gated communities. There are also expats that prefer to live in the rural areas and from there they go to their places of work or come to town to shop and do other things that they may need. This is because housing cost in some of these rural areas is more affordable than in the cities. However, the cost of commuting to the city may cancel out the differences. If you are living in the rural area bear in mind that the road condition of the rural areas is below standard and besides, there is heavy traffic in some of the roads that links to the cities such as the capital city .
Apartments and homes are very much available as there are a number of houses that are vacant. There are houses and flats that are available for rent. However, when you are searching for accommodation, you should bear in mind that long term rentals are not very much popular . The cost of renting or purchasing a property depends on a number of factors. The major factor that affects the cost of accommodation is the location. It is more expensive to rent or purchase a house in some cities than in others. For example, renting or purchasing a house or apartment in the capital city is more expensive than in other locations. Another factor that will determine how much an apartment or a house will be sold or rented is the access to the house or apartment. Apartments that have easy access are normally more expensive to rent or to purchase than apartments that have difficult access.
The condition of the property in question is another factor that will determine how much it will be rented. Apartments that are not in good state of repair or that are old and requires refurbishment will be rented or sold at a more affordable price than apartments that are new or are in good state of repair. The facilities available in apartment can also affect how much it will be rented or sold. There are some apartments that are fully furnished and those that are partially furnished or not furnished at all. Apartments that are fully furnished are normally more expensive than others. Among the fully furnished apartments, the types and conditions of the fixtures and facilities in the house will also determine their renting or selling price. If an apartment has luxury fixtures, it will be rented at a more affordable price than one that has low quality furnishings. The outdoor facilities provided in apartment will also determine how much it will be rented or sold. Some apartments may have gardens, parking spaces, swimming pools and other outdoor facilities. Such apartments are more expensive than others.
So, when you are searching for accommodation , you should take the above factors into consideration. You need to make adequate budget for your accommodation before leaving the UK. According to nuembo.com which is a website that provides information on the living cost in various countries and cities across the globe, one bedroom apartment in the city centres in Romania can be rented between 800.00 and 1,600.00lei while in the outside of the city centre, it can be rented between 600.00 and 1,150.00lei. If you are planning on living in a three bedroom apartment in the outside of the city centre, your budget for accommodation should be between 1,000.00 and 2,000.00lei but in the city centre, it should be between 1,400.00 and 3,000.00lei. Similarly, a square meter of an apartment will be sold between 3,900.00 and 6,900.00lei in the city centre but in the outside of the city centre, it will be sold between 2,700.00 and 4,500.00.
How to find cheap shipping to Romania from UK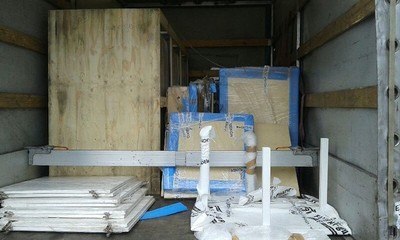 The very significant information you must possess when you examine to ship a four or six bedroom house or flat accessories is the removals cost. Our cheap packing boxes, excess baggage, 2-seater sofas and 20ft container approximate shipping costs to Romania from Britain are remarkably half-priced and bought for a song. Try our straightforward questionnaire or check up our estimate-seeker to compare extra luggage or check how much it will cost to ship from UK to Romania. Get container transport prices to Mediaș, Turda, Reghin, Câmpia Turzii, Târgu Secuiesc, Oltenița and to any town you prefer. Search for cheapest Romania shipping firms that fulfill last minute, admirable boxes, next day delivery, side table, the contents of your household and complete two or three bedrooms terrace house, apartment or house relocation at highly special offer and bargain prices. Relocating luggage or container moving to Romania from Salisbury, Portsmouth, Edinburgh, Gloucester or from every other address in Britain may not be uneconomical and upscale. With our cleverness you may receive a soft, a cool as a cucumber and cut-price household moving. Get in touch with our low-price worldwide movers to rate average delivery rates to Romania from the Great Britain for sending one, 42 or 7 cheap sending boxes to Orăștie from London, sending cooker or refrigerator to Timișoara from Newcastle upon Tyne, transporting used furniture to Drăgășani from Westminster or for shipping your personal items to Aiud, Corabia, Alba Iulia, Adjud or Blaj. To assess approximate shipping costs you can bring to light the goods you are thinking to haul and we will tote up how much is shipping to Romania from UK including sending private belongings to Cisnădie, Câmpina, Zimnicea and other.
We are able to value transport prices to relocate all sort of mini, under sized or tremendous personal furniture:
sending 1 item or 3 packing crates at standard and inexpensive rates
sending little and delicate equipment - sculptures, televisions, crematory remains...
mammoth and cumbersome stuff forwarding - machinery, camper vans, sporting equipment, oven, factory plants, machinery...
trusty and a free minded two or six bedroom semi-detached house equipage UK to Romania cost - drawing board, lounging furniture, dining table, computer, rowing machine, lamp, washing machine, 1-seater sofa...
cheap and bargain-basement overseas bureau relocating - coffee tables, adjustable desks, dvd jewel cases, occasional tables, card memory, bulbs and accessories...
reputable, smooth and systematic auto export advice - Mia, Infiniti, Daimler, Lamborghini Gallardo, Spyker, Continental Mark Ii, Seat, Maybach...
local and reputable factory relocation - vegetable machines, banders, straw choppers, construction& mining tractors, fresno scrapers, farming machinery, plasma cutting machines...
urgent and real buy van and driver hire for 24/7 relocation to Caransebeș, Câmpulung, Mediad , Burled, Odorheiu Secuiesc, Buzău, Popești-Leordeni...
same day overseas furniture transport companies, unpacking services, export packing, door to door international forwarding, international packing services and similar
loads of container mechanisms -swap bodies, special purpose, flat rack, pallet wide, special dry cargo,twenty foot and no side panels containers
If you muse to establish how much does shipping from UK to Romania cost choose us at your earliest convenience. We will give you our delivery costs reckoning with dispatch. Contact and have discounted average household goods shipping prices from UK to Romania, Târgu Jiu, Fetești, Râșnov or Vulcan and achieve an unstressed commercial relocation project. Check out our intercontinental moving companies and engage our large-scale skills and precious knowledge. Survey a in-depth and revelatory cost estimate which encloses contact details, number of crates, fragile items handling, handyman services, peculiarity, free survey and different.
Container shipping costs to Romania
If you are in a need to check cost of container shipping to Romania from UK or any other part of the World, we will provide it to you at a competitive shipping rates. We provide two different sizes of containers depending on what is to the moved with it. However, the two common sizes are 20 and 40 feet containers. With a 40 foot container shipping to Romania, you will be able to ship most if not all the contents of a three bedroom flats depending on the items you have. But if you have larger items that 40 foot container will not be enough to load all of them, you will require a big size of container. We can provide you with that. If you are shipping a car to Romania or small quantity of items, you can consider using a 20 foot container which is a smaller size of container. The 20 foot container might be used for the content of one bedroom house to Romania . Whether you hire 40ft or looking for costs of shipping 20ft container UK to Romania , only your items will be carried with it. So, you will bear the cost alone. But it is very much affordable. But how much does it cost to send shipping container to Romania in case of sole-use?  Is it not too expensive for privates? Don't worry, we can also offer cheap groupage shipping to Romania.
We offer part container load shipping to Romania which is also known as groupage or shared container load. As implicit from the name, the items of various people are consolidated and loaded together in a container. The cost of shipping to Romania is shared among the people whose items are in the container. However, they do not get equal amount. Each person pays according to the weight or volume of their items depending on the means of payment that is used. So, nobody is cheated or pays more than what he or she is supposed to pay. This type of service is meant for people that have small items to ship or people whose items will not fill any standard size container. Rather than paying for space that you will not use, it is better economically speaking to share one container with others who also have small items. The only problem with this type of container load is that you have to wait until the container to be used is filled up with items from different clients. But that is not much problem. The waiting time is not long because we have a lot of clients and orders. This is why we have delivery at least once in a week. Sometimes we have twice in a week.
Reasons to move to the country
There are many reasons why you should consider living in Romania. Here are reasons why living in Romania will appeal to you. Are you choosing between buying house in Romania or buying property in Spain? Check our guide describiny some reasons why you should move to Romania.
Friendly people
One of the things that expats consider when searching for where to relocate is the locals and their attitude towards foreigners. Most expats in Romania were happy with the locals for the way they received them during their sojourn or stay . Romanians are friendly and hospitable in their dealings with other people. Their generosity and warmness have no equal. They are regarded by some people as the kindest people on earth. Many expats see them as friendlier than most English people even though sometimes they appear to be much more formal than the English people. They show respect to other people as well. However, the above does not mean that Romanians are saints. They also have their own ugly sides. They can be malicious with no sense of gratitude and mercy. So, you should be careful when relating with them.
Low living and housing costAnother reason why expats will like the choice of Romania to any other location is the low cost of living . Life in Romania is not too much a struggle owing to the fact that things are much affordable when compared with some other countries in Europe. The housing cost is also affordable. Though workers are not highly paid like workers in the UK, with their salaries, they are able to meet their living expenses and still have some savings. Expats who are able to get employment with foreign businesses or international organizations will definitely make some savings. This is because they will be paid according to international standard and they will make impressive savings than what their counterparts in the UK and some other countries in Europe will make.
Impressive nightlife
Night clubbers and fun-catching individuals will like to live in Romania. In Romania especially the capital city , Bucharest, everybody likes to club. In fact, you don't tell a Romanian that you don't like nightclub. If you use such words, you will be looked at as someone from other planets. Romanians have fashionable night clubs that have a chic of their own. Music of different genre is played. So, you can dance until no more energy is left inside you. Night clubbing in Romania is a veritable opportunity to socialise and meet the locals. If you like women, definitely, you will not like to leave the country. Romania is known for her beautiful women. There is no other better place to meet women than in the clubs.
Great job opportunity Romanian economy is gradually growing after it has ended the communist rule and also registered with the European Union. With the industrial revolution witnessed in the 21st century, many expats are coming here to take advantage of the situation. It has developed strong industrial sector and service sector. Whether you want to establish a business or look for employment, there are opportunities for you in Romania. Thoughit does not have the lowest unemployment rate in Europe, it has opportunities for expats given that its economy still developing and a lot of innovations that require experience and skills of expats are being made . For example, a lot of construction works are going on and so if you have skills and qualifications required in the industry, you stand a better chance of getting employment . The same applies to IT experts.
Low transport fare
Transport infrastructure in Romania is good. There are different kinds of transportation means especially in the capital city. You can find buses, taxi, train and airports. However, the good aspect of these means of transportation especially the road transport is that their cost is affordable when compared with the cost of transportation in some other countries in Europe. Because of affordable public transport system , many expats prefer living in the more affordable rural areas and commute to cities where they have their employments.
Cohesion and tolerance among the people Romania since the collapse of communism is quickly becoming a pluralistic society. In terms of religion, there are different religious groups such as Catholics, Adventists, Baptists and others. It also has different ethnic groups. But despite this plurality, one easily witnessed high level of cohesion and tolerance among the people. The people do not allow their diversity to destroy their unity. The cohesion and tolerance experienced are gradually being translated into the public spirit though it is yet to be strong which is the case in all post-communist countries.
Safe and secure
Romania is one of the countries in Europe that has low crime rate. Violent crime rarely occurs . The low crime rate makes it a nice location to train children. However, Romania is not heaven. It is not a society has criminal at all. You will still hear reports of petty crimes like bag-snatching, pickpocket and others. There are also cases of white collar crimes which are on the increase today . In general, it is safe and secure to live in Romania.
Modern lifestyle and amenities Though it has not been quite long since communism died in Romania, the country has fully embraced capitalism and it has enrolled in European Union. It is very fast in abandoning the communist lifestyle in favour of the modern lifestyle associated with the West and other capitalist society. If you are living , you will not find the culture as well as the lifestyle of the people totally strange as it has similarities with the culture of other countries in the West and in the European Union even though she still has her peculiarities. The truth is that life is speedily taking on the cosmopolitan atmosphere.
Shipping personal items to Romania from UK
Sending personal effects to Romania from UK is our daily bread. No matter if you balance to pick up and ship private things to Moreni, to ship breakable movables to Făgăraș or to pack and transport office furniture to Brăila we can be enchanted to fulfil your needs. Shipping goods from UK to Romania, Roșiori de Vede, Sebeș, Sighetu Marmației, Comănești and Gura Humorului might be low tariff and low-budget. To propose this hand down the simplest way is to resort to our data network, network or website. We could pack and move your household gear with only over a dozen hours's alert. Our staff work speedily, expeditiously, carefully and at very attractive, economy household shipping  rates. Speak to us with expedition to find how much does UK to Romania international relocation cost.
Our cheap shared container solutions are coped with for both private and business shoppers. We run a combination of removal lorries to arrive to pack and ship your everyday-use possessions - Short Wheel Base, Toyota Hiace Quick Delivery, 7.5 ton GVW Box, 7.5 ton GVW Box with tail lift, 24 ton Mercedes-Benz Axor and other. We also keep motley deep sea containers to deliver boxes for house relocation, frames & pictures, house contents or entire 5 or 1 bedrooms apartment chattel - fro frozen, open-top, refrigerated iso, 40 foot intermediate bulk shipping or shared container and alternative. Test affordable Romania global relocation firms to lay away loads smackers on your move houses to Bacău from London, household move to Sfântu Gheorghe from Belfast or on your residential relocation to Moinești from Leicester, Manchester, Southampton, Chester, St Albans and from any area in the the British Empire, Scotland or England.
Requirements to move and live in Romania
Romania is one of countries that recently joined the European Union. With its membership, UK citizens wishing to enter here have little or no restrictions. UK citizens are now able to travel to Romania without visa for a short visit of not more than three months. But those planning for a stay longer than three months can also do so but they are required to have registration certificate which is issued on application by the General Inspectorate of Immigration . Before you are issued with the registration certificate, there are a number of documents that you should attach to your application to support it. These documents should be submitted to the territorial units of the General Inspectorate for Immigration in the county where the applicant is living. There is no waiting time as registration certificate is issued on the same day the application is lodged. Depending on your purpose of stay, the registration certificate has a validity period of about 5 years with a minimum validity period of one year. Visit the website of the General Inspectorate for Immigration for more information on this. You can also obtain useful information from the European Commission Guide to Free Movement.
In case you want advice on your rights as an EU citizen within the EU territory, you can contact "Your Europe Advice. The advice is provided in any of the official languages of the EU and within 8 calendar days. It is available free of charge.
If you are planning for a long-term move, you are required to learn the local language of your host community to enable you integrate with them to the extent that is possible. You should also ensure that you register with the General Inspectorate for Immigration and the Municipality.
Though UK citizens and other nationals of EU are not required to enter Romania with visa, they are required to enter the country with valid passport that describes them as the citizen of the UK or subject of Britain with the right of abode in the UK. If you don't have any passport, you may be refused entry unless you have other acceptable travel documents such as UK Emergence Travel Document.
Employment Citizens of EU and EEA have the right to look for employment in Romania without having any work permit or residence permit as may be required of nationals of other countries. British expats searching for work or already working are to sign their employment contracts with employers in Romania according to the extant labour market laws and in the same manner they are applied to the citizens . However, the Romanian Law 130/1997 requires that employment contracts be registered with the Territorial Labour Inspectorate in the locality where the headquarters of the employer is located. Note that EU and EEA member states are not under the regulation of the Government Emergency Order No. 56/2007.
In case you require more information, you can check the internet. There are a number of websites that provide information on living and working in Romania. The website of the UK Embassy has a webpage that provides information on the general living and working conditions .
Driving
As already mentioned above, UK citizens are allowed to drive in Romania with their national driver's licences. Note that if you violate any traffic rules that result in the seizure of your UK driver's licence, the Romanian authorities will return the driver's licence to the British Embassy in Bucharest and not to you. The British Embassy in Bucharest will in turn send the driver's licence to the Driver and Vehicle Licensing Agency (DVLA). Check the DVLA's website for their contact details.
More information on social security rights and pensions in Romania Kindly look for the European Social security leaflet and the relevant pages on social security rights and pensions. You will obtain detailed information on healthcare rights, benefit, pension and responsibilities if you read the leaflet. It is better to read this leaflet to get first hand information and build your plan on official sources rather than making your plans based on rumours.
If you are a pensioner residing in Romania, you would be able to claim your pension from the UK. Check the Department for Social Development as well as the Pension Service for more information on how to claim your state pension. If you have lived and worked in the UK and another place within EEA or in Switzerland and you are not sure how your UK pension will be affected by this, kindly contact the appropriate UK authority. You should also consult with the appropriate UK authority for issues pertaining your benefits and healthcare rights in this respect.
Be aware of natural disaster
Romania is prone to earthquakes and earth tremors. It has witnessed devastating earthquakes in 1977 which resulted in the death of 1,570 people with 11,000 people sustaining injuries. In 2009, it also had two earth tremors in 2009 which resulted in no casualties. So, you should be aware of that and learn what you should do during such disaster.
It is the responsibility of the Romania government to provide foreign nationals with assistance during serious natural disaster or major earthquake. So, you are advised to give the authorities the required cooperation.
A lot of researches have been carried out on earthquakes and many speculations have been made. Regardless of the wealth of information that has been obtained about earthquakes and other natural disasters, nobody will say with certainty when or where an earthquake of large magnitude will occur. But you can take certain precautionary measures and get yourself ready for it. Getting ready for it will make a whole of difference regarding your safety.
The UK Embassy in Romania will usually provide support to UK citizens that are victims of natural disaster. The Embassy will make effort to look for British nationals that are affected to know about their condition. But bear in mind that embassy they may not be in a position to provide immediate support if it is severely affected by an earthquake as well. Besides, an earthquake can also affect local infrastructures such as hospitals, phone system and roads and this can also affect the response of the embassy.
In the light of the above, it is advisable that you make arrangements in your office and in your home on how you will come out alive from earthquake. Take time to read tips on how to survive an earthquake. There are a lot of sources online where you can obtain useful information on what to do during such a disaster.
House removals to Romania
Are you trying to scheme a student removals to Romania form UK? Our express, budget UK to Romania removal company put forward both - a single bedroom apartment and two or four bedrooms residential movers to Năvodari, Suceava, Urziceni, Breaza, Călărași and more. Every house move to Romania from UK with us is a pacefull and an idyllic deed. We offer free large cardboard boxes and rely on a wide variety of mechanisms like furniture sliders, fragile labels, stair climbers, 500mm wide bubble wraps, high-lift pallet trucks, cotton removal gloves and affixed. Whether your home removals is just a tiny one bedroom shanty or it's a complate 5 or 4 bedroom crib we have the facility to have done it pleasantly, proficiently, mellow and unproblematic. Compare approximate shipping costs to Craiova from London, personal effects moving to Brad from Worcester, 20ft container shipping to Pantelimon from Oxford, personal items delivery to Mioveni (Colibaşi) from Liverpool, furniture delivery to Baia Mare from Carlisle, house move to Codlea from Derby and other.
Driving to Romania from the UK
If flying to Romania is not an option for you, you may consider driving here. It is indeed possible to drive to the country even though it is a long distance driving which will last at least two days depending on your starting position in the UK. If you are taking off from London, you will have to drive over a distance of 1,575 miles or 2,535km. But the distance that you have to drive through will be higher if you take off from Edinburgh or any other city in Scotland. Your trip from the UK to Romania is a trip that will take you many hours to complete and you have to drive through a number of countries. Consequently, it is advisable that you have a good car. Ensure that your car is in the best of condition. Get a vehicle mechanic to check everything for you. Have all the spare parts intact before you set out for the journey. Also make out time to study the driving requirements of the various countries that you have to pass before you set out for the journey. Plan your itinerary very well.
You can take ferry services from Dover to Calais in France in order to exit the United Kingdom. Using the Eurochannel is another way to cross over to France. Once you get to France, you have to drive through French border to Ghent which is the capital city of the Province of East Flanders in Belgium. It is from this city that you will enter Germany after driving across the borders of the Netherlands. From Germany, you will enter Austria from where you will drive through into Hungary. From Hungary you will drive to Romania and get to your final destination. The number of days that you will spend on the journey will be determined by a number of factors such as the number of stops you have on the way, things you do on the way, your speed and others.