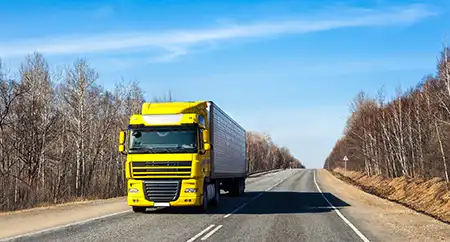 I
If you think about international relocation to or from Bosnia & Herzegovina you have found good website. We offer European shipping services, including cheap removals to Bosnia and Herzegovina. We employ only highly experienced international moving staff that is ready to undertake your international relocation, regardless of its type and size. From single item delivery to Bosnia to full container shipping to Bosnia from UK and other places. Our solutions include packing assistance, crating, loading, carrying items, overseas shipping and storage, customs clearance documentation and many other additional solutions you might need during your shipping to Bosnia from UK.
We are offering moving services from many years what allowed us to gain extensive experience, which helps us to provide international moving services to Bosnia at the highest level of standards. Using latest techniques and modern equipment allows us to organise your shipping to Bosnia with minimal effort from your side, what results in reducing stress of moving overseas.
Hiring reliable international mover is very important aspect of having trouble-free relocation to Bosnia and Herzegovina. Whether you are shipping to Bosnia from UK, Spain, Germany, Netherlands, Portugal or other places you can rely on us. We will undertake each shipping, regardless of the collection and the delivery address. We will handle your personal belongings with the utmost care - like it were our belongings. By working with us, you can be sure your items will reach destination location without any damages.
International removals to Bosnia from UK
Our company specialise in offering both road, sea and air shipping to Bosnia from any location in the World. Our services are flexible, you can opt-for door-to-door moving as well as port-to-port moving solutions. Each client moving with us gets full package, that includes customs clearance, packing, crating, insurance packages, storage solutions and shipping to Bosnia via sea, road or air. Depending on your budget and needs we can tailor our services to your requirements.

There is no job too small or to big. We offer both commercial and private relocation to Bosnia, our services include sending household items, shipping furniture overseas, shipping cars and other vehicles, sending excess baggage to Bosnia as well as pet shipping services via air service. Be it delivate and valuable items or live animals, our dedicated team of experts will guarantee smooth and easy transfer of the load to any location in the World. With us you can obtain free shipping costs to Sweden from Bosnia as well other locations.
Work with us to get free estimate of shipping costs to Bosnia from UK. Read our resources to find out about import/export regulations in Bosnia. Check useful advice on moving and living in your new location. Contact us for money exchange services. We offer variety of additional services so you can get everything in one place.
If you are wondering how much does it costs to move to Bosnia, you should ask for free shipping quote to Bosnia. We can prepare no-obligation estimate based on the information you forward to us via online-form or via e-mail. If you prefer to arrange free in-home survey, or free vide-survey.
Book cheap sipping companies to Bosnia
Once you are sending personal belongings to another country, it's always stressful experience. By entrusting this process to professionals you can take as much stress of your shoulders as possible. You can simply focus on different aspects of relocation to new country, and start enjoying this new experience.
When your hire our international movers to Bosnia, you also get dedicated support that you might need to settle easily into your new house. Ask our consultants for visa advice, property renting support, medical transfer services, mail redirection and many other solutions that will make your cheap shipping to Bosnia or shipping to Montenegro an easy adventure.
Our priority is to provide the client with reliable information on all aspects related to the organization of an international removal. We answer any questions that arise at any stage of the entire process. We want you to be aware of what is involved in moving to a new country, including the average shipping costs to Bosnia and approx. delivery time. We also suggest using our packing services, as it is crucial element of international relocation. All goods must be securely wrapped and packed to avoid potential damages during carrying, loading and transporting. You can also opt-out from full services that includes packing, in that case we will supply short guidance on how to pack for international shipping to Bosnia, including list of commonly used packing materials.
Basic info about Bosnia & Herzegovina
The country known as Bosnia and Herzegovina is normally abbreviated as BH or Bosnia, and it is one of the countries that lie within the southeastern part of Europe, precisely on the Balkan Peninsula. It has a capital city named Sarajevo, which also doubles as the largest city in the country. The country named Bosnia and Herzegovina has Croatia to its northern, western and southern border, while the east is taken by Serbia and the southeast by Montenegro. The southern border of the country is taken over by the Adriatic Sea, the eastern and central parts of Bosnia have a lot of mountains, and while the summers are hot, the winters are very snowy. When you move to the southern side, the weather is completely Mediterranean, while the topography is plain.

This is one of the countries that were settled in the very past by the Celtic and Illyrians. There is a very rich history about the country with well respected culture, political and social life.  It was around the 6th century that the Slavic people that occupy it presently started migrating in. it was named the Banate or Bosnia in the 12th century, and the kingdom of Bosnia in the 14th century. However, the ottomans annexed it in the 14th century and ruled it till the 19th century. At this period, Islam was brought in, and this affected the country's culture and tradition. However, the Austro-Hungarian monarchy took over from the ottomans and ruled Bosnia till the period of the First World War. It was after the war that it gained the status of a full republic under the republic of Yugoslavia. When Yugoslavia ceased to exist in 1992, this country became a full republic and an independent state of its own.
It covers a total land area of 51,197 km2 (127th), and has a population of about 3,531,159 people according to the census of 2013, and they are scattered in a population density of 68.97/km2.
This country formally ran a mixed economy and now they are trying to introduce a liberal economy while at the same time rebuilding their war torn country. While the former president of the country was in power, the focus was mainly on industrialization of the country, and during this period, the metal industries took the center stage. This was the time the plants in Yugoslavia were developed. During this period, their export rate was very huge and gained them huge amount of foreign exchange, with agriculture and fresh food export also thriving.
Presently, the country is moving towards a service based economy with a lot happening in the tourism sector. However, this does not shut down manufacturing and agriculture, as there are still huge economic activities in these sectors.  There are lots of mountains and seaside resorts to be explored while on vacation here. There are lots of firms to get employed in, and they pay good wages. The potentials in this country are unending, and you can always have a good stay as an expat here.
Shipping costs to Bosnia & Herzegovina
Moving to Bosnia and Herzegovina does not end in entering the plane with your knapsack and getting into the country. When you talk about moving, many things are involved and these things must be taken care of if a good move is to be achieved. One of the things involve coming along with all that you will need to settle down. Whether you are moving for job, family, relationship, and vacation purposes, your personal effects and properties are very essential and the airline you use will not bring these things for you. This is why you have to find a way of organize cheap shipping to Bosnia and Herzegovina. There is only one removal firm that will take care of these for you and that firm is us.
There will always be the need for your office furniture like the cabinets, the tables, chairs, computers, IT equipment, documents and many others to be taken to the place you are establishing a new branch. There will always be the need to move your bed, mattresses, sofas, TV sets, home theater sets, white goods, tables, chairs for the living room and dining, and other personal stuff when your family is doing removals to Bosnia and the plane cannot accommodate these things. We are your only hope of getting these things to Bosnia safely and on time too. Get removal rates to Europe free of charge.
There are many thongs you will gain when you employ us to pick up your properties and organize express removals to Bosnia and Herzegovina for you. If you are looking for professional paintings international movers you should book us!
The first thing that you will gain is that we will offer you the cheapest service. Yes, we have found out the best way to make removals cheap, and we will ensure that you benefit from this, just employ us and you will realize that the highest quality service is offered at the cheapest rates here.

We will serve you with the best employees. Our strength lies in them and they will make the entire process easy for you. The way they will handle your properties will ensure that none will damage. The way they go about the whole process will get you relaxed, increase your confidence in their work and will make you not to lift a finger till the work is done. They are properly trained and educated, and will appear in smart uniforms to serve you. The way they pack, cushion and pad your properties will ensure that none of them will damage on transit. This is because they understand how you love these properties.
We will also offer you varieties of options to choose from. If you want to drop at our office and pick at our office in Bosnia, this is good. If you want to drop at our office, and have us deliver it to your home in Bosnia, good. If you want us to pick it up from your home or office in the UK and deliver to our office, this is acceptable. If you also want us to pick from anywhere in the UK and deliver to anywhere in Bosnia and Herzegovina and back, this we will also do for you.
we also ensure your peace of mind through our insurance systems that cover the entire firm, our employees, executives, tools, vehicles and all the items we transport or move for people till they are safely delivered. Our instant quotes are meant to give you an idea of what you will pay for each service to make you choose the best option for your removal.
If you want, we can also do the packing for you. This may be the full or part packing. You can as well do the packing yourself. Get in touch to request estimate of cost of moving from UK to New Zealand and other locations.
On another angle, you can also store your items in our properties pending when you need to take them to the final destination. These properties are located in the UK and at Bosnia through our partners.
Travelling to Bosnia & Herzegovina
There are many airlines that fly the Bosnia to UK route, and you can use any of them when you want to come in. when choosing the flight to use, you have to consider their rates, their services and their fleet. The airfare for Air Berlin to take you to Bosnia from the UK is £1,479. If you choose to fly Austrian, then you should be ready to pay about £175. Those who choose Croatia will be charged about £167, while Germanwings charges £302. If you choose to fly Lufthansa, the airfare is £172. Those who choose to fly Pegasus will be charged about £185, while SAS will charge you about £702.
There are many good airports that can serve as your entry port into this country. You can use the ones that are located inside the country or the ones in the neighboring countries. You can also use any of them when you want to depart. Some of the international airports in and around the city are Sarajevo International Airport, Tuzla International Airport, and Mostar Airport. Others are Banja Luka International Airport and Dubrovnik Airport. There are many domestic airports in and around this country too, and they include Sarajevo International Airport, Banja Luka International Airport, Dubrovnik Airport, and Bol Airport. the local airports in and around the country are Uzice-Ponikve Airport, Valjevo Airport, Sremska Mitrovica Airport and Cacak-Preljina Airport. Others are Dubrovnik Airport, Banja Luka International Airport, and Bol Airport. There are also Dolac Airport, Tivat Airport and Split Airport.
Traveling to Bosnia and Herzegovina from the UK by road is an amazing adventure only if you prepare well. The preparation will include learning about the best route to use, getting the necessary finances for fuel, feeding, stopover accommodation and other miscellaneous expenses and then making sure that your car is in the best state. The journey will take you through Calais, to Germany, Austria and then into Bosnia, and it will cover about 1007.4 Miles  or  1621.3 Kilometers and will take you about 2 hours 15 minutes to complete.
Reasons to move to Bosnia & Herzegovina
There are many reasons why moving to this country should be the next thing in your agenda if you ever want to get away from the boring and tiring life in the UK and other countries. Coming here as an expat or for vacation will always be a big blessing to you. After the devastation of the world war, this country has rebuilt itself and is now heading to economic and social glory. You may want to be part of that glory too.
The first thing that will amaze you when you come to this country is the fact that it has a very beautiful and fabulous nature. This is a work of nature that amazes everyone. The Rocky Mountains are dramatic, the waterfalls, the carpet lands, the coastlines and many other beautiful landscapes make the country a one big epic scene which you should be able to explore. This is a beautiful country in all ramifications.
This is another country that has a lot of historic towns, and I know many people will like to explore these towns either for vacation purposes or to live and work in them as an adventure.  Many people will marvel at the fun in exploring the capital city for weeks and months, but they will simply decide to stay back in Bosnia when they move to other towns around.  The mostar city that is full of ottoman architecture, with its amazing bridge, the Jajce Town in the northwest, full of hilltop mansions and many medieval fortresses, and waterfalls and many others will make you to decide to stay back.
The next reason you should move to this place is the people. Now, no matter what you gain from a country or city, if the people you will live with are not hospitable and welcoming enough, you will never have it good. When you move here, you will be surprised at how willing the inhabitants are to be friends with you immediately. Their hospitality has no bounds. They stress themselves to make strangers happy. They are willing to offer a helping hand all the time, and you will enjoy generosity from them at all times. If you are a lover of coffee, then you don't need to visit any other country except Bosnia. They have an amazing coffee culture.
The next reason to come and pitch your tent in this country is their cost of living. The truth is that this is one of the countries where you will enjoy the cheapest foods, the cheapest accommodation, cheapest hospitals, and schools too. This is one country with a very low cost of living even when the quality of living is growing by the day.  When you compare what you expend to get these services to what it will cost you to access them in Croatia and other neighboring countries, you will understand what I am talking about.
You will also enjoy the numerous shopping opportunitie. There are two major reasons why you should do all your shopping here. You will enjoy excellent ingenuity and craftsmanship on all their products, and will also get them cheaper than in all other European nations.  Handmade stuffs, designer stuffs like carpets, jewelry, weaves, lace, copper, gold and many others are great here. The next is that this country is a country of adventure. This is to say that there are many things to explore here.  You will also enjoy the food here. If you love fresh and locally sourced food, then it will not escape you when you live here.
The other amazing thing about living here is the diversity. It cuts across, social, racial and religious tolerance which makes it possible for a mosque, church and temple to share the same fence without qualms.  This is what you will enjoy here. People have learnt to accept, tolerate and live with others of different inclinations.
Groupage and sole use container shipping to Bosnia

For bargain hunters that wouldn't try to transport a FCL 20ft container to Bosnia from the UK our overseas removal firm fix a pinchbeck choice that may be a mutual, gathered and groupage container moving. This option of inexpensive global moving to Velika Kladuša, Bosanska Krupa, Teslić, Banovići, Travnik and to all AUS is optimal for sending one bag or crate, just a few boxes, extra boxes or over allowance baggage and everything you desire up to 750 cubic feet or seven m3. In a cumulative, massed and cheap UK to Bosnia shipping you could ship kitchen furniture, contents of sheds, the contents of your household, electronic goods, furniture and other household belongings. Touch base with us asap to figure average shipping prices to Bosnia for delivering house content to Široki Brijeg from Lichfield, transferring household goods to Bijeljina from Hull, moving a minibike to Prnjavor from Peterborough, a consolidated or full container load seven ft or eighteen foot container shipping to Zavidovići from Bradford, Plymouth, Lancaster, low cost shipping to Portugal etc..
Call for an online delivery cost estimate via our WWW portal and compare shipping companies for your long distance, budget-friendly furniture and partly loaded or full 20ft container shipping costs to Bosnia against other international delivery companies to lay down how low-cost our removal rates are expected to be. We are in position to forecast hotfoot how much does it cost to ship to Bosnia - Vitez, Bugojno, Laktaši, Livno, Tuzla and many more.
Should you be tempted to send most of four or six bedroom flat fitting then the dedicated 9, 25 or 20ft shipping container is what you hunt for. When sending garage stuff to Visoko from York, moving content of garage to Cazin from Salford, transporting personal furniture to Derventa from Durham or when shipping a chopper or a van to Kakanj from Lincoln, Bremen, Sunderland, Prague, Sheffield or Cluj-Napoca you should talk to us for an eye-winking and low-price UK to Bosnia shipping estimate comparison. Our last minute, affordable, sole use containers would be booked for shipping assorted domestic property as well as for manufacturing and supplying fixtures. Give as a call if you are looking for Sarajevo to Paris shipping companies.
Requirements to move and live in Bosnia & Herzegovina
Most expats in his country live in the capital of the country and many of them are employed by international organizations and NGOs. However, many entrepreneurs and investors are now coming in with investments of different types. They are setting up businesses and employing educated workers from the country and other countries. This is one country with a very low cost of living and a lot of leisure spots to explore.
This is not an English speaking country, so when you interact with the older generation, you will discover that they find it difficult to speak and understand English. But the young people who learn this as a second language in school are now fluent in the language and can easily communicate with you. However, you can learn the native language if you want to be more relevant.
If you are coming from non EU nations, then you must obtain a visa. This may take you a long process, as it has to come from the consular office in your country.  However, when you come in, you cannot work until you have a valid work permit. This could be obtained from the immigrations office in the country. But there are lots of bottlenecks obtained when going for this.
When searching for job here, you have to be open minded about it. You may get something that is not exactly what you desire. This may later turn out to be good. Because of the nature of the healthcare system which lacks enough staff (even though there are good hospitals as owned by the government and individuals), expats are expected to acquire out of pocket health insurance.
In term of education, the government takes care of the basic education system. But most of the schools run on the native language with English taught as a second language. But if you want your kids to be schooled in English, then you have to make use of some of the private international schools in the country.
Things to do in Bosnia & Herzegovina
There are many amazing things to enjoy when you come to the country. I have told you about the beauty of this country, ranging from the mountains, the table lands, the flowers and plants, the cultural events and festivals and stuffs on the theater, opera houses and many others. These are all amazing. If you are a sport lover, then you can make use of the fields and courts for your football, basketball, lawn and table tennis, hockey and many others. With the number of coastlines and seas and beaches around, you can always enjoy lots of water sports like canoeing, kayaking, boat paddling, ice skating, mountain climbing, hiking and walking through the trails. One other amazing thing to enjoy here is sightseeing by walking through the streets of the country. The simple truth is that the museums, exhibition centers and other places in Bosnia have amazing and exceptional things for you. If you want to learn about the war period of the country, you will also have the chance to. In places like The Sebilj water fountain, Tunel Spasa, The Museum of Sarajevo and Tito's Bunker, you will enjoy profound leisure.
When you want more, then you should explore the Vrelo Bosne, Old Bridge in Mostar, Pocitelj, Medjugorje, Waterfalls of Kravice and can even get into Croatia for some fun.
Shipping items to Bosnia from UK
The critical part you like to know when you reflect to transport a three or four bedroom house or apartment equipage is the shipping price. Our packing crates, overweight baggage, 2-seater sofas and 20ft container approximate shipping costs to Bosnia from the UK are quite half-priced and competitive. Exploit our no sweat form or go for our WWW website t

o compare excess baggage and 10ft container delivery prices to Sarajevo, Novi Grad, Velika Kladuša, Bosanska Krupa, Teslić, Banovići and to any city you are planning to move. We also cover EU destinations, offering also removals to Czech Republic from Bosnia.
Test cheap Bosnia moving companies that allude economy, fabulous cardboard moving boxes, computer desks, armchairs and whole 1 or 2 bedrooms condo, home or apartment moving at greatly bought for a song and worth the money removals expenses. Are you wondering how much is shipping baggage to Bosnia from UK?
Exporting extra luggage or home removals to Bosnia from Dundee, Exeter, Winchester, London or from any area in United Kingdom does not demand to be at a premium and posh. With our trade you get an opportunity to keep an happy go lucky, an unconcerned and attractive moving house international packing and unpacking. Communicate with our inexpensive worldwide relocation firm to tote up average removal rates to Bosnia from the British Empire for moving 1, 10 or 17 packing boxes to Travnik from London, shipping to Slovenia from Bosnia, shipping freezer or tumble dryer to Široki Brijeg from Londonderry, sending home content to Bijeljina from Stirling or for moving your personal effects to Prnjavor, Zavidovići, Vitez, Bugojno or Laktaši. To discover approximate moving costs the easiest way is to provide the stuff you consider to haul and we will enumerate how much is shipping to Bosnia from UK including personal items shipping to Livno, Tuzla, Visoko and other.
We have the facility to appraise delivery prices to convey a number of undersized, miniature or big personal items:
shipping a single luggage or 36 strong moving boxes at standard and budget-friendly shipping rates
moving trivial and breakable equipment - sporting goods equipment, guitars, fireworks...
immense and cyclopean commodity transportation - freight, camper vans, motorcycles, fridge-freezer, machinery, cars...
affordable and a fancy-free five bedroom house accessories shipping UK to Bosnia cost - dresser, bookcase, flat content, 1-seater sofa, travel cot, 2-seater sofa, water heater, bird bath, garden table and chair sets transport
affordable and on sale overseas corporate property relocation - stool chairs, poly chairs, back-up tape, wooden 6 drawer plan chests, lcd tvs, barcode readers...
known, quiet and cyclic car removals experience - Volkswagen Santana, Isuzu, Peel Trident, Dax, Hudson Super, Smart Fortwo, Autobianchi A112, Honda...
smart and trusty factory moving - pipe threaders, metal printing machinery, highway 10 yard rear dumps, medium & heavy duty electric stackers, water jets, cylinder handling trolleys, paper lifts...
next day and special offer 1 man van hire for overnight delivery to Cazin, Derventa, Kakanj, Kozarska Dubica, Tešanj, Gradiška, Jajce...
cheap shipping imported motorbikes, export packing, overseas motorbike removals, worldwide furniture transportation and etc.
all sort of container shipping selections - 40 foot intermediate bulk shipping, one complete side, dry van, 8 ft shipping, a half of a, heated and full containers
If you frame to guess how much does shipping from UK to Bosnia cost email us with promptness. We will supply you with our transport costs offer fleetly. Touch base with and possess economical average international house removals prices from UK to Bosnia, Gradačac, Modriča, Mostar or Novi Travnik and afford a tranquil removal plan. Charter our global moving firms and make use of our immense practice and inestimable expertism. Compare a proper and pertinent quotation which combines moving date, professional movers, relocation scheme, liability cover, delivery guarantee, wardrobe boxes and many more. Contact us today and find solutions for cheap furniture removals to Bosna or to get in touch with solid UK to South Africa shipping companies.