Removals to Portugal from UK
D
Do you need to send a few pieces of furniture, a couple of boxes or the entire house content - beds, sofas, washing machine, tables, garden equipment from the UK to PRT?
Contact Removals to Portugal and get first class moving service at affordable rates.
We can take care of shipping to Portugal from London, Bristol, Leeds, Manchester, Birmingham, Cardiff, Nottingham, Leicester, Sheffield, Glasgow, Edinburgh and from other UK towns and cities.
We offer weekly delivery services at cheap moving costs. Contact us at your convenience and get your furniture, car, motorcycle, excess baggage and boxes shipped to Lisbon, Porto, Vila Nova de Gaia, Amadora, Braga, Agualva-Cacém and wherever you want.
Things to know when planning removals to Portugal
Despite its small size, Portugal has remained one of the highly visited places. Unlike some other European countries, it is not ideal place for employment seekers rather it is a place to go when you want to escape from work and give yourself a good treat. So if you are planning removals to Portugal from UK to improve you living standards you should consider all pros and cons of moving very carefully.
It is an ideal abode for sun-bathers, sun worshippers and people wishing to explore the robust awesome long white sandy beaches as they live out their twilight years. It is an ideal country to retire and spend one's old age without the distraction and noise from large crowds as it is the case in big cities. With a population of about 10 million people, there are plenty of rooms for Britons wishing to visit this Mediterranean destination. There are a lot of reasons why you should consider visiting or shipping to Portugal your furniture and relocating with family.
Reasons to move and live in Portugal
Are you thinking of removals to Portugal but you are not sure whether such a move will give you any benefits at all? Whether you are moving alone or with your family, there are plenty of reasons why the relocation to PT and living in Portugal is a good choice. Here are some of the reasons why you should consider moving there even with your family.
Low cost of living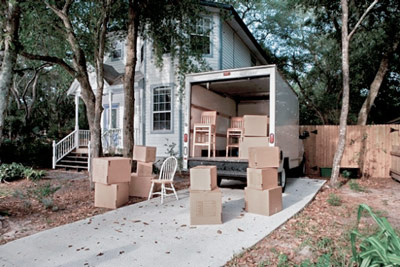 Even though Portugal may not be a suitable place for people looking for employment because of low wages and lack of jobs, the cost of living in this Mediterranean city is one of the lowest in Europe. So, if you prefer a quality life you should consider moving to Portugal. With the little money you make on daily basis, you will be able to obtain your daily bread and have a meaningful living. There are plenty of restaurants where you will eat out at very cheap price. Drinks such as wine, beer, coffee and soft drinks are also sold at a cheap rate. You will be able to buy fruit and vegetable organically grown by the local farmers at a lower rate. Once you have decided to relocate you can contct us to find out average shipping costs to Portugal.
Hospitality
One of the reasons why many expats prefer moving to Portugal is because of the relaxed lifestyle which find expression in their culture of hospitality and strong family ties. The Portuguese are very friendly and welcome strange very well. It is a place to be and feel at home among strangers. Moving and living in Portugal is an opportunity for you to meet new people who are very friendly. You may not easily get employment or big paying jobs but you are sure of meeting people who will not just welcome you in their midst but also share their foods, produce and wine with you. Regardless of the language barrier, you will be surprised to get home grown vegetables like tomatoes and other fruits from your neighbour.
Low cost of property
Despite having a low minimum wage with a high unemployment rate, properties are sold at a lower rate in this country when compared with other countries in Europe. This is the reason why most Britons thinking of removals to Europe choose shipping to Portugal after they have purchased a hew home there rather than living in rented apartment. If you are looking for a place to buy your retirement home, Portugal should be an option for you. But in the main tourist areas, houses are sold a somewhat higher prices. This should not constitute any problem to you because the country is small and you can easily drive to any tourist location in the country or even use a public transport. So, if you have made money while working in other countries, PT is a place to enjoy the money. If you thinking of cheap removals to Portugal, want to know how much is to ship your house content let us know. Our shipping costs to Portugal are really competitive when you compare UK to Portugal mover.
Weather in Portugal
Portugal is one of the countries in Europe with awesome weather. It is normally described as a place for sun worshippers because of its long hot summers. The weather remains warm from March to October. Sun bathers and beach lovers will find this region of Europe very impressive. There is little snow in many areas in the country. But the mountainous areas have enough snow. In all, it may not be a good place for skiers. So when looking to move over there you should consider sending clothes that will keep you worm during the winter days. We can also ship boxes to Portugal at cheap prices. We can deliver your extra luggage to Funchal, deliver summer furniture to Coimbra, send personal items to Almada. Our shipping companies to Portugal can provide man and van to Setúbal, transport heavy machinery to Barreiro or organize shipping 20ft container to Queluz full of boxes and domestic stuff.
Easy communication
Though English is not the official language of the country, you will still find a lot of people who can speak it. English language is taught in the school. Younger people learning it are very enthusiastic about it and will always look for opportunity to practice it with expats.
Well located
Portugal is well located with easy links to other European countries. You can easily visit other lands from PT. So, it central location gives it an edge over other countries in Europe.
Excellent transportation system
Moving house around in Portugal can be very easy thanks to the excellent transportation system. Outside the big cities, there is less traffic jams in here. Even in the large cities like Aveiro,Guimarães,Viseu or Rio Tinto the traffic jams are only experienced during the peak hours. The network of road in the country is simply awesome. The major highways are not always. You will find dual carriageways in there as well.
From the above, it can be said that Portugal will appeal to expats looking for a better life, good weather, friendly people and natural beauty lined with long white beaches.
Cheap UK to Portugal Removals
It is very easy to send one's items to Portugal from the UK and other European countries. Given that it is easy to get to PT from other places, there are a lot of international movers that offer cheap shipping to Portugal, Odivelas, Leiria, Matosinhos and more. Whether you are sending to Portugal your household goods or commercial equipment like office desks, chairs and cabinets, you will find a lot of cheap UK to Portugal Removals that are ready to provide you with reliable and affordable moving services to Amora, Évora, Ponta Delgada, Faro or Portimão. The seaport in Lisbon remains the cheapest full shipping container delivery point. The Shipping of goods, boxes, cars and motorbikes to Ermesinde, Maia, Póvoa de Varzim and Viana do Castelo can also be done through land and air transports. But air transport is not competitive at all.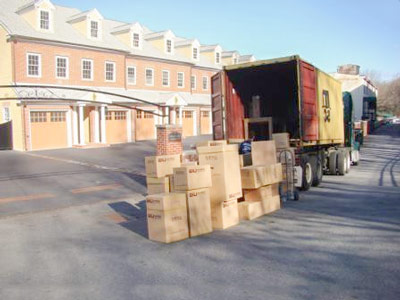 Despite the availability of many UK shipping companies to Portugal, you should be on the look out for a reliable cheap removal firms to Figueira da Foz, Covilhã, Castelo Branco or Guarda. It is not every removal service to Portugal that is very efficient and reliable. We are optimistic that we will provide you with the best removal service you will ever get elsewhere. Whether you are moving to Lisbon, Batalha, Albufeira, Evora or Alcobaca, you can use our relocation services or cheap solutions for sending parcel to Gibraltar from Portugal. We offer shipping services from any part of the UK to any part of Portugal. Our services are highly affordable.
We are aware that people's shipping needs are not the same, this is why we tailor our services to suit the needs of our clients. If you want to sit and have everything done for you, we are capable of doing that. We offer packing and moving to Portugal from the UK. We also provide unpacking options once your property has been delivered. But you can do the packing by yourself and if you want we can provide you with different types of shipping boxes. If you need collection as well as storage services, we will offer that to you. We also provide door-to-door delivery services to our client. Whether you are moving your entire belonging or just few, we have options for you. We offer shared container services and full container shipping. If you want same day delivery, we can do that for you. We have shipped items via the land, sea or air. If you want UK experts to ship your items to Portugal, then you should consider hiring our services. Regardles of the destination, check our webpage. You can request a free quote for shipping costs to Macedonia from Portugal.
Though expats have to complete some custom formalities, shipping to Portugal is not very stressful as it is a straight forward process that will not cost you a dime. You may need the help of a shipping company's agent to complete the custom formalities but in general it is very easy to be done. You can do it by yourself. Don't worry about VAT on your shipment. Expats from the UK and other European lands are not charged VAT on their exported private possession.

Note that shipping regulations normally are reviewed and changed more often than most other regulations. So, if you are relocating to Portugal or shipping to Belarus from Porto, you should contact a reliable mover to provide you with reliable information about what to bring in to the country and what not to bring in.
Things You are allowed to Ship to Portugal from UK
Just like in most European and other states of the world, there are regulations on what things you are allowed to bring in to Portugal from other parts of the world. So, expats moving overseas to Portugal with items should ensure that they are not bringing in prohibited items.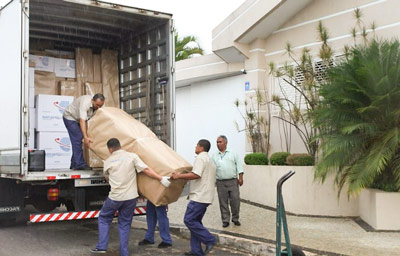 Parents who have children are allowed to move with their children. The public schools in this Mediterranean long beach country is very affordable. There are also international schools. However, most expats send their children to the private and international schools because public schools have been criticized. The bottom-line is that you will find a good school for your children if you move in with them.
Pet owners from UK who will like to relocate with their pets can do so in so far as they can provide certificate of health from UK. With EU pet passport if you have been residents in EU, you can also bring in your pet with you.
There are restrict and prohibited items as well. Importation of firearms, hazardous materials, illegal narcotics and others are prohibited. Car shipping or transporting a motorbike to Portugal is also something we will be pleased to assist you with. Whether you are shipping to Lithuania, Slovakia, Germany or other locations please contact us for free, no obligation estimate.
Basic Info for people moving to Portugal
It was mentioned above, Portugal is a very small country with just a population of 10.5 million people. Its official language is Portuguese but there are residents who can speak French and English. Catholicism remain the main religion though you may still find some few other Christian denomination. It is using a parliamentary constitutional republic system of government with its seat at Lisbon the largest and capital city of Portugal. Its time zone is GMT but as from last Sunday of March to the Saturday preceding the last Sunday of October, the time zone is GMT+1. You will not have much problem with time because it is not much different from the UK time zone. Below are some important information you should know, best places you should see and to go to.
Economy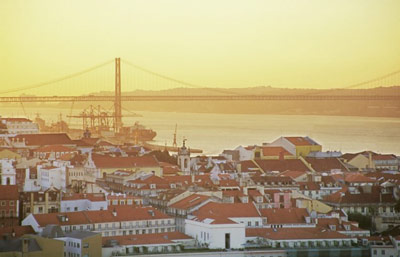 Following the Revolution of 1974, Portuguese economy has been revolutionized and given a boost. Previously, the country has an agro-based economy but the service industry has become driving force of its economy just as it is the case with most other modern European economies. The manufacturing industry is another industry that supports the country's economy. Energy industries as well as burgeoning technology are fast springing up in the country even though their contribute to the national economy still not very significant.
British expats looking for employment in Portugal will not find its as there are not much vacancies even in the manufacturing industries. Job vacancies are already occupied even before they are advertised. However, this does not mean that there are no expats working in PT. You will be lucky to get employment even though it is not easy to come by.
Currency
Just like other countries in Europe, Portugal is using Euro which is divided into 100 cents. The country banking system is well developed and one of the best in Europe. You will also find a lot of foreign banks in the major cities. So, you may not find it difficult to change your money to Euro. You will even find bureau de change services in the airport in the UK.
Earnings
Portugal is one of the countries with a very low minimum wage even though it has been increased in October 2014. The minimum wage for full time workers from 18 years and above including domestic employees and rural workers is 589.17 Euros per month in 12 payments and for 14 payments, it is 505 Euros per month.
Employment
As it has been highlighted above, there is not much job vacancy in Portugal. It is not an ideal place for people looking for employment. However, expats can start up their own business. Starting up a business is not very stressful. According to World Bank ranking for ease of doing business, Portugal occupy the 31st position out 189 countries considered. The country scored very high in contract enforcement, ease of starting a business, resolution of insolvency and trading across borders.
Costs of flights from the UK to Portugal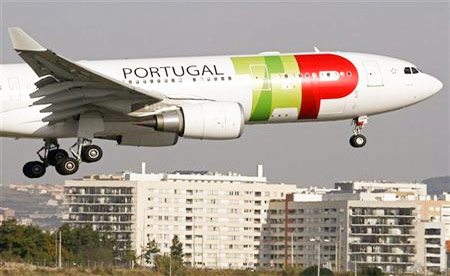 If you planning removals to Portugal from UK at some pint you will have to book a flight unless you are thinking of traveling with the removal men. There are different airlines that provide flights from the UK to Portugal.
Each airline is unique in its ticket. So, the cost of air ticket vary from airline to airline. The departure location and final destination is another factor that determine the cost of flight from the UK to Portugal. Some airline may charge 50 to 401 GBP for flights from London's LGW to Faro's FAO.
But if you are flying from Manchester, you should expert to pay more (about 62 to 703GBP). Flights from Newcastle to Lisbon, Edinburgh to Porto and Glasgow to Funchal are more costly than others. The difference in the cost of flight fare is as a result of difference in distance.
So, you have to check what the flight ticket costs from your location to where you are landing.