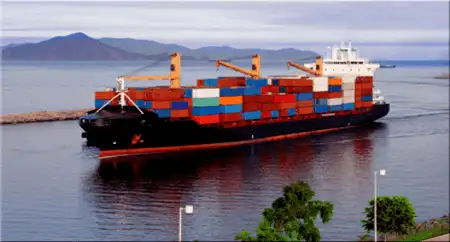 M
Moving to another city or country can be a big step in your life, especially if it involves a relocation due to work. We know you can't get to know the country, before you visit it however on this site you fill find the most important facts about moving and shipping to United Arab Emirates from the UK.
You will find general information about the country and what it has got to offer, starting with the description of the basic conditions of life, and ending with information about additional attractions.
On our site you can also request shipping quotes and compare shipping costs to UAE from the UK. The service is free to use. You can also call us to discuss you visa application and get some info on shipping furniture, excess baggage and personal goods.
We have the experience you need to get the best shipping rates available on the market. Our international movers to United Arab Emirates will send your items with at most care. We also offer mailing and international courier services.
Shipping costs to UAE from UK

Our shipping costs to UAE Company have a team of relocation consultants who live and work in the Middle East. We are happy to answer any more specific questions about moving to the Middle East or finding work in this region. Our transport rates for sending boxes, excess baggage, personal items and domestic furniture to United Arab Emirates from the UK are very competitive.
We will compare shipping prices to UAE from a number or movers in your local area and negotiate the best deal for you. We will arrange your plane tickets and send you luggage at cheap prices, much lower than you would get your passenger airlines. For full house removals to we offer free survey. Your goods can be shipped to UAE in sea shipping containers – 20ft or 40 ft.
For smaller moves we offer shared container shipping, part load and groupage shipments which is the cheapest way of getting your items over to Arab Emirates. We also offer cheap car and motorcycle shipping to UAE or commercial international removals to Lithuania from UAE.
About United Arab Emirates
UAE population reaches 4.5 million and occupy the territory of 83,600 square km. The capital is Abu Dhabi and what's interesting it takes up 67,340 square km which is about 87% of the total area of the country.
When shipping to Dubai you should know that it is second largest city in the UAE. It is also the most important economic centre which hosts most important trade fairs and conferences in the Middle East. This city, in recent years has devilled significantly and has become the economic capital of the United Arab Emirates. It is situated between Abu Dhabi and Sharjah.
Anited Arab Emirates has become one of the key centres of global business and tourism. There are millions of tourists visiting it every year. And this is where we find our services very useful. Plenty of tourists or businessmen are looking for cheap excess baggage shipping to UAE from UK and back.
United Arab Emirates (UAE) is located on the south-eastern tip of the Arabian Peninsula, adjacent to the west Qatar, Saudi Arabia to the south-west, and Oman to the east. Emirates is a constitutional federation of seven independent counties, which include Abu Dhabi, Dubai, Sharjah, Ajman, Umm al-Quwain, Ras al-Khaimah and Fujairah.
We offer furniture shipping services to all of them. Basically we can ship beds, antique table movers, washing machines, sofas, large and small wardrobes, musical instruments like pianos or drums. We can also send just 1 box by air as well as the entire contend of 1 bedroom apartment or 3 bedroom house. Our shipping quotes are tailored to your individual needs and the shipping costs to UAE to your budget. If you are planning removals to Macedonia from UAE we have attractive tarrifs available. Contact us today to check it.
Economy
The economic situation in the UAE is extremely stable. United Arab Emirates have one of the highest incomes per capita - its value reaches nearly $ 25,000 per year. This country can boast about almost 10% of the world's proven crude oil reserves, of which more than 90% is owned by Abu Dhabi. UAE economy is not based solely on the energy sector.
In recent years it is also developing intensive sectors such as trade, tourism and construction. Every month we receive about 10 enquiries from constructions companies looking to relocate their employees. Usually they ask what's the cost of shipping a 20 ft or a 40 foot container to UAE from the UK. In additions to this they require full packing service and insurance cover.
Attire
UAE, with its plans for ongoing development and large expatriate community, accept Western culture, which is welcome here. However, when it comes to clothing, the locals continue to appreciate the simplicity and tradition, especially during religious holidays such as Ramadan. Many women in the Arab Emirates cover their bodies with abaye and wearing scarves called sheyla. Many men are wearing traditional white robes called dishdasha.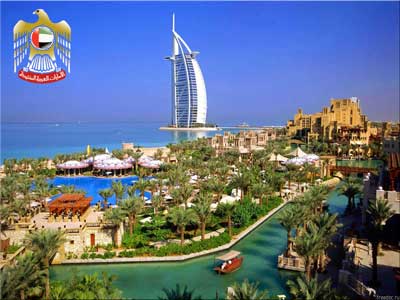 Although the Western women are not expected to wear traditional clothing, they should try to cover their arms and not wear too short or transparent skirts or trousers. Please bear this in mind if you are planning to ship your clothes and other personal belonging so UAE. Inside of a closed area, on the beach or by the pool, there are no major problems with wearing bathing suits, shorts and even bikinis. Loose clothing covering arms and legs are a sign of respect.
A person dressed like that would be much better seen and would not unnecessarily stand out. While in your own wardrobe you'll probably find suitable clothes, if you want to buy appropriate clothing in the UAE, we recommend long cotton jackets sold in local shopping malls.
During the working hours most men wear suits, while working women often wear clothes similar to those they wear in the United Kingdom.
Alcohol
UAE is an Islamic country that prohibits consumption of alcoholic beverages in public places, with the exception of licensed hotel restaurants and bars. Shipping spirits is not allowed. But you can send 5 bottles of wine.
Religious ceremonies
Always observe and respect religious rites. Islam as the state religion in UAE is a common practice here. Islam's holy day is Friday. Every Muslim is required to go on a pilgrimage, at least once in his lifetime, to the holy city of Mecca in Saudi Arabia. In addition, Muslims must pray five times a day, this prayer is recited at various times, depending on the position of the sun. Most people pray at the mosque, however, it is also common to see people praying on the way.
Ramadan
During The Ramadan, which is the ninth month of the Arabic calendar, according to Muslim law from dawn to dusk, it is forbidden to eat, drink and smoke in public places. Once the sun is down Muslims consume the Iftar.
Health
As long as you are moving from the area where in the last 14 days no signs of cholera or yellow fever were found you will not need any health certificate to relocate to the UAE from the UK. The moving and shipping rules are changing regularly, so we recommend that you contact our shipping company to UAE before you get on the plane. You can also contact your local doctor or a travel clinic to check the current regulations on the health policy.
Buying and renting a house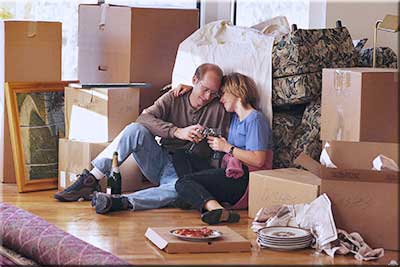 By law all employers relocating their employees from the UK or employing foreigners are required to provide them with accommodation or with the accommodation money in the amount determined by the employer according to his discretion. As a rule the rent is paid for 12 months in advance by check or multiple checks with different payment dates.
The rent can be raised only once a year on the occasion of renewal of the contract. If you decide to move into an unfurnished house or apartment we can provide cheap shipping services to UAE from the UK.
There is a rent limit increase in Emirates. In can be increases only one a year and it can't be higher than 7%. In 2005, the United Arab Emirates introduced new rules whereby British expatriates have the right to buy property in some areas earmarked for investment. If you worry about the financial uncertainty of the rental market, you may find more attractive buying a property in the UAE. In the long run it may turn into a very lucrative investment due to the fact that the UAE does charge its residents any taxes on financial income.
Education in UAE
Unfortunately foreign children have the opportunity to get an education only in private schools. A rapid population growth in the UAE, particularly in Abu Dhabi makes it difficult to get a place in school. Most of the top schools offer a waiting list. It may happen that your child will not get into the school of your choice. Of course you can apply to more than just one school however most schools charge enrolment fees which are not returnable.
Creating a bank account
Only the person authorized to stay in the UAE can open a bank account here. Some banks will not even open a bank account for the transfer of salary until the completion of all the formalities associated with obtaining visa and permit by applicant. Some banks will let you open a bank account, even pay in some money on your account but you will not be able to withdraw them until you have provided all necessary documents.  
What languages are spoken in UAE
The official language of the United Arab Emirates is Arabic, but in business situations in most cases the English language is used. The second most popular and mostly taught language in the country is English too. It is also very eagerly used by the locals.
Currency
The official currency in the UAE is the dirham (AED). Dirham divides into 100 fils. The code of this currency is AED and it stands for Arab Emirate Dirham. Dirham according to the constant rate has the following weighting: 1 USD = 3.6725 AED
Moving to UAE
The most convenient and easiest way of moving to United Arab Emirates is the plane. There are six international airports, located in five emirates: Al Ain International Airport in Abu Dhabi, Abu Dhabi International Airport, Dubai International Airport, Fujairah International Airport, Ras Al Khaimah and Sharjah International Airport. The amount and locations of the airports make it very easy for air freight forwarders to organise international removals by air. It is considerably more expansive than sea shipping to UAE but it is much quicker. The air transport is mostly used for sending and shipping excess luggage, small boxes, mail, packages, and fragile items like computers, paintings, ornaments or antiques.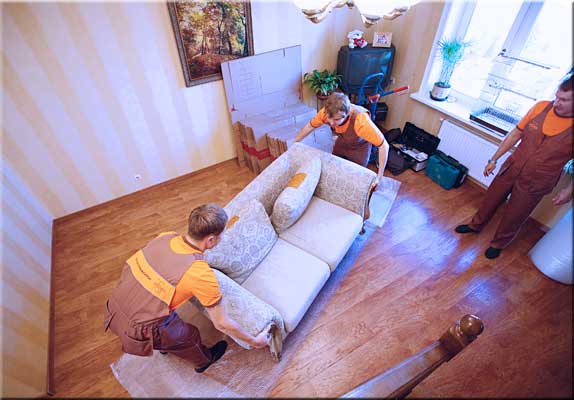 UAE International Airport is one of the busiest and fastest growing airports in the world.  However there are two international airports located in Abu Dhabi: Abu Dhabi International Airport and Al Ain International Airport.
Abu Dhabi International Airport can handle more than five million passengers per year. It is used by many international airlines to offer flights for outgoing and incoming calls. It is one of the most rapidly expanding airports in the Middle East. We use this airport to ship personal goods and domestic furniture from the UK. Check our offer of express removals to Gibraltar from UAE.
The public transport in the UAE is very friendly to passengers. There are a few different means of transport that can be used. The most favourite are private cars, buses, taxis and limousines. If you are moving for life you are allowed to take your car with you. There are 3 options for car shipping to UAE from the UK – Air, and by sea in a container or using RoRo shipping.
Follow the link to compare shipping companies.
The most convenient and reasonable local means of transport in the UAE are taxis. They can be found in all the major tourist spots, or just on the streets. Taxis can be easily identified by the characteristic white and gold colours and the green "Taxi sign" located on the roof. Fees charged for a taxi ride, as indicated by the meter, start at Dh 20 and for a trip within the city borders should not exceed 100 DH. The in force street naming and numbering system here is not very functional and practical.  Most people here are at home in the city by characteristic points.
Car rental prices range from Dh 130 per day for a small car to 1000 DH for a limousine. Cars are available with or without drivers, and the fuel prices compared with other countries are extremely low.
Some cities offer a relatively good bus communication, but during rush hours buses are very often overcrowded.
In 2009, UAE launched high-speed trains. The Department of Transportation is also working on a similar subway lines stretching from Abu Dhabi to other cities in the Persian Gulf countries, but at the moment the project remains in the planning stage.
Climate in Emirates
UAE lie in a dry subtropical climate that guarantees sunny weather and high temperatures almost all year round. Rainfalls occur sporadically, mainly in the winter months, giving an average of 12 cm of rain water per year. Temperatures can range from 14.5 up to 48 degrees Celsius. However it is 40 during the day and about 30 for most of the year. There are also sandstorms, and, curiously enough, a thick fog can occur during the winter months, which usually disappears before noon. In the summer months you can feel the discomfort caused by high temperatures and humidity as high as 100%.
Visa for moving to United Arab Emirates
For detailed information about visa procedures please contact our office. We will assess what type of visa you can apply for and advise you on how to find a job. Finally we will help you with shipping your household goods, personal items and other things you want to send to UAE. Please be aware there is some prohibited stuff from importing to United Arab Emirates. We will also help you with the packing of your furniture. For all our services we provide free quote. You can also compare our shipping costs to UAE with the moving prices offered by other international freight forwarding companies. We are positive that you will be happy with our removal services and the quality of moves we provide.
Things to know when moving to UAE
There are three horizontal stripes on the UAE flag - green, white and black, with a thick red vertical stripe placed on the mast. The colours of the flag are common to a number of Arab nations because they symbolize the unity and independence of the Arab people
The capital of the UAE, Abu Dhabi, is one of the most modern cities in the world and has the largest population of all the Arab Emirates.
Before the oil was discovered, Abu Dhabi was the poorest of the counties in the country.
For thousands of years pearl fishery was an important source of wealth, and remained so until the late forties.
In 1971, the UAE have been a member of the United Nations and the League of Arab States.
CIA agency reported that the UAE are the fifth largest GDP per capita in the world.
We are also shipping to South Africa and to other countries.
Contact us and compare the cheapest air and sea cargo freight from the UK to United Arab Emirates. Cheap shipping from the UK.