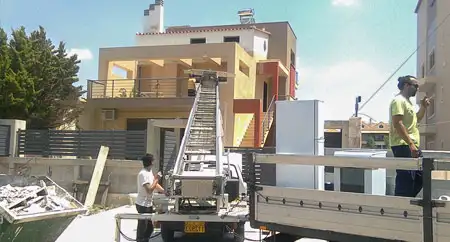 Cheap Removals to Cyprus from UK
W
Whether you are going on holiday or moving to Cyprus for life we may need our moving services. UK to Cyprus Removals is the task we can undertake despite of the scale of the move and your requirements.
You may be shipping the entire house content, moving boxes or sending excess baggage. Whatever the case we will tell you how much it is to ship your goods from the UK to Cyprus. We offer both air freight, sea shipping and removals to Cyprus by road.
We will deliver to Peyia, Paphos, Limassol, Larnaca, Ormideia, Paralimni, Famagusta Bay, Girne, Egkomi, Güzelyurt, Nicosia, Lakatamia, Strovolos, Aglantzia, Kato Polemidhia, Dali, Kiti, Paphos, Livadia, Akaki, Protaras, Pergamos, Aradippou and more.
Compare shipping costs to Cyprus and safe money on your relocation.
Cheap Moving services to Cyprus
If you have plans to move overseas, you need to consult a shipping company so that they can determine the service that you need. They can provide you with the free survey of the house during which you are supposed to point out the things that you are planning to send. Once they get the size of the shipment, your next action would be to choose the type of service that you need.  If you have plans for moving almost part of the home then, it will be like the full removal. The main thing is to decide the service you need so that we make the arrangements and ship your things to Cyprus.
Coordination of the Removals activities
Co-coordinating the move to Cyprus
Once our professionals do the survey at your home before removal, they assign two of the move coordinators who have the responsibility of controlling all aspects related with removal from beginning to end. These moving coordinators assigned to you can guide through the whole process of removal. They usually have got enough experience and knowledge on international removals and can guide you well on the process.
Before Removal
In many cases, it is hard for you to determine the exact date of your removal. It is suggested that the individuals need to book a removal company at least four weeks before the removal. If you are unable to determine this, then you can do provisional booking. They can designate crew for removal on the provisional date as you have decided. You can remove or add items before this removal day.
No Delivery Address
If you new to Cyprus and do not have a place to deliver the logistics, you need not worry as all that these removal companies need your contact details. You can provide them with the address on a later stage.
Day of Removal
On a particular day when your removal is to be done, the professional packing team can come from the removal company to your residence. They can pack the things that you have already informed to be shipped in a professional way. They know the correct packing materials to be used for packing the items so that they reach the destination safe. They used approved containers for packing various things, and they use the blankets that are export approved for packing furniture. The packing group usually comes with some additional packing materials and cartons so that any extra items can be added to the shipment without hassles. They prepare an inventory at the end of the preparation so that you get a clear idea about the things that you are taking to Cyprus.
Sending furniture and boxes Door to Door
The international movers can provide with delivery of the items on the door at Cyprus. You need not have to worry about anything but just provide the destination address to the company. If you are planning for part load shipment, most of the companies are having proper facilities for providing such a service.
Moving companies to Cyprus
Shipping costs to Cyprus
Almost all the international movers provide with a free survey to the clients. Prices of the shipment can vary based on the size of the shipping and also the destination.
Payment Due and Deposit
It is found that most of the movers need you to pay money seven days prior to removal day and may need a deposit amount also when you book them.
Additional Charges
The international movers quote their charge by including various costs associated with the door – door service. They include the costs of customs clearance and other related things. All these are included in the list, and they provide you with a quote. Account manager who is assigned to you to explain about these different costs.
Cost of Shipment Protection and Marine Instruction Cover
The international movers provide you with a form for shipment protection – valuation. You need to include the items you want to be covered by insurance and the values of them in it. Removal consignment a cover to about 2.8 percentages of the total cost of the insurance you declare. Vehicle shipments can include about two percentage of the declared value of the vehicle. Self-pack – purchases include about 3.5 percentage of the cost of the full insurance. Airfreight or baggage consignments can cost to five percentages of the whole value of insurance.
Basic Info About moving to Cyprus
Where is Cyprus?
A naturally sumptuous island, Cyprus is located in the eastern Mediterranean and lies to the south of Turkey. To its west lies Syria and Lebanon while Israel borders it from the northwest. CYP is a big and magnificent island set in the Eastern Aegean stretch of the Mediterranean. Cyprus ranks third in the list of largest islands in Mediterranean after Sardina and Sicily. This divine scenic beauty island is usually distinguished for the birthplace of the Greek goddess of endless youth, love, desire and delight called Aphrodite.
Area
The total area of Island of Cyprus is 9,251km2. Of the total area, 5,896km2 of the area is being governed by the Republic of Cyprus while the remaining area of the 3,355km2 is controlled by the North Cyprus's Turkish Republic. Land area is approximate 9,240km2, and water forms 10km2. It is adjoined by a 648km long coastline.
Population
Cyprus, being the third largest and the most populous island in the area, has an estimated population of 1.15 million. In the year 2013, the population was 1.14 million.Of this 1.15 million population, almost five lacs live in the north of the island. Also, majority of these are the Cypriot born children of the settled population. There exists one city in the island having a population of one lac. Limassol, a metro area, has a population of 1.85 lac. Cyprus was first inhabited in the 10 BC millennium.
The citizens are called Cypriots.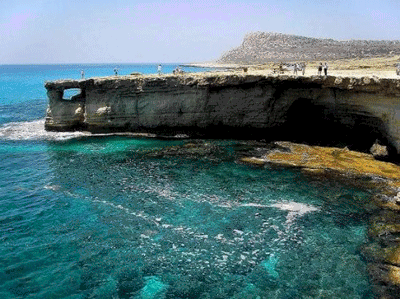 In the year 2001, when the study was conducted, it was found that the entire population is comprised of the following:
77% Greek Cypriots
18% Turkish
5% other Population
Almost 10, 500 people are of Russian origin in the island.
1.1 lac of the population are permanent foreign natives.
And not surprisingly 10-30 thousand of the population are undocumented illegal immigrants.
Greek Orthodox Church of Cyprus holds the membership of almost all the Greek Cypriots. Significant part of the Turkish Cypriots is Sunni Islamists. In the European Union, the island of Cyprus is recognized as one of the most ethical and spiritual countries.
Of the total population, 95% follows Orthodox Christianity, 1.5% follows Roman Catholic faith, 1% follows the Church of England while 0.6% follows the Islamic faith. There is 1.3% of the population that does not relate to any faith or religion.
Currency
Euro (€) is the official currency in here. Each Euro comprises of hundred Euro cents (¢).
The government of Cyprus changed the currency from Cypriot Pound to the Cypriot Euro in the year 2008.
In the year 1879, Britishers initiated the use of Pound Sterling unit at the standard of 180 Turkish Piastres. Until 1972, its value was same as that of Pound Sterling that was equal to 200 shillings. Each shilling could be divided into nine piastres. This formed a link to the preceding currency.
The Cyprus government divided the Pound further into the 1000 mils. Each five mils coin is called piastre and 50 mil coin, shilling. In 1983, 100 cents was transformed into a pound. That period's smallest circulating coin was of the five mil coin that is a piastre. This smallest coin was then distinguished as 1/2 cent.But this classification was soon eliminated.
1 January 2008 witnessed the transformation of the Cypriot pound to the Cypriot Euro. One Euro was equal to 0.585274 CYP.
Weather
The Republic of Cyprus experiences a Mediterranean weather with the abounding sunshine throughout the year. This is a perfect island for all the season tourists. Winter months bestow mild weather while summer time gives nice dry and warm weather with the clear skies.
December and January are the winter months in Cyprus. February is the month when Cypriots expect rains and prepares for it. However, rains are vanishing these days, and the people in Cyprus are more and more praying for the rain. March and April witness bright sunny days while May is the month when heat mounts up and June gives way for a full-fledged summer. July to October makes the people experience soaring temperature just like the Middle-East.
When thinking of removals to Cyprus from United Kingdom you do not have to take the heavy and worm winter clothes. You can leave it behind.
Everybody struggles to be safe from this heat by drinking lots of water and applying tons of sunscreen. November is all set to welcome winter season.
October and November is an excellent time for all the tourists to book the hotels and the villas as well as the flights as there are incredible deals going on through this time in the year.
Country Code
Country code of the Republic of Cyprus is +357.
Languages spoken In Cyprus
Cyprus has two official languages namely Greek and Turkish. Southern part speaks Greek while northern part speaks Turkish. This was mainly due to the division.
Another widely spoken language is English.
Time
Cyprus runs in the Eastern European Time Zone. Greenwich Mean Time lacks by two hours than the Standard Time.
Biggest Cities in Cyprus
Moving to Cyprus usually takes place to its six major cities. The names are Nicosia, Limassol, Famagusta, Larnaka, Kyrenia and Paphos. However we can send and deliver your boxes, excess baggage, furniture and house equipment to anywhere you tell us.
Removals to Nicosia
Nicosia is an ancient capital city and is situated in the core of the nation. This capital city lies in the north central part of this magnificent island. It is a major political hub and also a centre to all the significant government offices. The city of Nicosia also possesses headquarters to the entire national and the international companies. Its approximate population is almost 1.8 lacs. Today's busiest commercial station of Cyprus, the Presidential Palace is located in Nicosia. The encompassing Mesaoria Plain benefits from this city Nicosia acts as a trading centre for all the fruits, olives, almonds and wheat are produced.Vital element is tourism here.
Crucial landmarks comprise Venetian Walls and Church of Saint Sophia. Venetian Walls were built by the Venetians in order to endure during the predicted invasion by the Turks. It was during the 15th century. Church of Saint Sophia was erected in the 1300's. Now this place has turned into a mosque.
Removals to Limassol
Limassol known for its unique way of celebrating festivals is a second largest city in entire Cyprus. Its history seems hidden, but it has indeed developed a lot after the decline of the Kourion and the Amathus ancient kingdoms.
Limassol forms an integral part of the tourism industry in the nation. It is a fully occupied and popular tourist resort serving as a commercial centre and housing innumerable offshore companies.
It has gained fame in the last decade due to the highly developed and maintained hotel accommodation and the related services. Every September spectates the astonishing Wine Festival and the Annual Carnival Festival celebrated here. Limassol residents are tagged as the friendliest people on the island.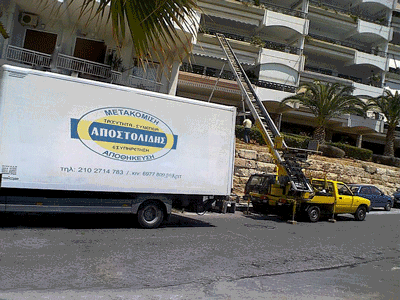 This partying city is located in the heart of the wine growing district, and it encompasses nation's major wineries. It also forms a significant centre in the production of vegetables and fruits.The vigorous and the active city still celebrate the culture and hospitality. People here celebrate every minor and significant festival with great enthusiasm.
One can reveal the Limassol castle that holds the Folk Art Museum. Strolling around the ten miles of fabulous beaches gives you a pleasant feeling. You might encounter one of the ancient city kingdoms of Cyprus, just after crossing the posh hotels on the coastal road. Those are the ruins of Amathus, an old city.
If you are moving to Limassol we can ship your furniture, deliver boxes, transport a car or a motorcycle. Give us a quick call for cheap Removals to Limassol from UK.
One can discover the finest jewellery and the handicrafts stores on the streets of Nicosia. Foodies can relish the Greek cuisine at the elegant tavernas. Architects and spiritual folks can wonder at the churches that are centuries old. For those emerged into history and arts, Nicosia paves way to the Cyprus Museum. This museum holds some of the inestimable riches from the period of the Neolithic age to the Roman age. Another museum by the name Byzantine consolidates remarkable collection of ancient Christian icons. We also do can tell how much is shipping to Canada form Cyprus. You can also check our costs of removals to Poland from Cyprus.
Removals to Famagusta
An exceptional example of the original Gothic architecture can be encountered in Famagusta city. In the heart of ancient Famagusta, there existed a fantastic Latin cathedral of St Nicolas that was anointed and set apart in 1300s'. It was later reformed into Lala Mustapha Mosque. This building has not only seen the fall of many minor churches but has also eluded the architectural corrections that were done to the contemporary European Cathedrals.
The city was identified as the "seaport of Cyprus" in Shakespeare's Othello. There is an unresolved suspicion whether the governor of Famagusta in 1500s', Cristoforo Moro is similar to Shakespeare's Moor. This paved the way to change the name from winged lion of Venice to the 'Othello Tower' that has been erected at the entrance of the citadel.
The modern town called Varosha is a mix of the entire commercial and the administrative buildings, beer bars and top class hotels.
Removals to Larnaka
This is a city that gives the very first impression of Cyprus to all the visitors. It is because the largest airport of the nation is in this city. Last decade witnessed the vigorous prosperity of this city. The city was initially called Kition in the ancient times. It was in 1700s that the city reached the zenith in commercial business, and this was the time when offices started to settle and establish here. There is a wonderful Larnaka District Archaeological Museum and the Pierides Foundation Museum.
As you reach the centre of the city on your exploration, you will encounter one of the most precious and fostered sites of the city as well as the entire nation. The church of St Lazarus. It is believed that after the resurrection of Lazarus in the biblical times, he was forced to flee from Judea due to the plots. He came to Kition and Apostle Paul appointed him as the Bishop of Kition. He lived for thirty more years and died there for a second and the last time. It is said that he is buried under the main alter in the tomb.
Flights to Cyprus from UK
If you are planning to fly from UK to Cyprus, then there are certain things you might have to consider. You might need to organize a few things ahead of time like from where do you need to board the plane, what is the amount you need to pay to travel to Cyprus and your accommodation. Also if you have extra boxes you would like shipping to Cyprus from London, Bristol, Birmingham, Liverpool, Aberdeen, Coventry, Sheffield, Manchester, Leicester, Nottingham, Derby and from any other place in the UK it would be better if you used a cheap removals company.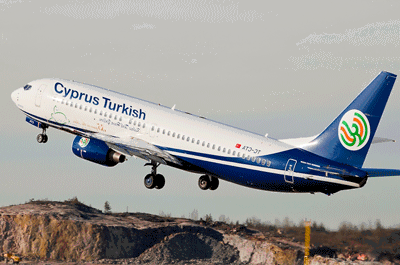 You should contact a few firms and compare the shipping costs to Cyprus to find a cheap deal. So to answer all your questions, firstly which are the airports from where you can board from UK to Cyprus and also which are the airports you can fly to in Cyprus? There are only three principal airports to fly to from UK; they are Paphos, Ercan and Larnaca.
But you can fly from almost all the major cities of UK including London, Belfast, Liverpool, Birmingham, Manchester, Bristol, Jersey, Edinburgh, Glasgow, Newcastle and Leeds. Now coming to how long does it take to move to Cyprus from UK? If you are taking flights to either Paphos or Larnaca, then the journey timings will be approximately four hours with a variation of 10-15 minutes.  But if you are flying to Ercan, it will take you around six hours as you will have to fly via Turkey.
If you are looking for cheaper flights, then flying to Paphos will work out the cheapest and also flying from Manchester to Paphos and might cost you around 49 pounds. But if money is not a matter then there are flights all year round to fly to Cyprus and will cost from 88 to 100 pounds for an economy ticket.
Ferry to Cyprus from UK
If you want to take a boat or a ship or a cruise to go to Cyprus then you either have to fly, drive or take a train or bus to the adjacent ferry points. Major ferry points are from Turkey or Greece. You will have multiple ferry points from both these places. But there are also shipping companies that provide services for on road transport from UK (like London) to the ferry points and then to Cyprus by boats or ships. It is actually quite a good option as you could take with you more personal items and miscellaneous things. You could also bring you car with you and load it with boxes and smaller furniture.
There is also an option where you take a bus from UK to Turkey and then a take a train in Turkey to reach ferry points from where take cruise to Cyprus. It will take roughly 4-5 days to go to CY via Turkey depending on the mode of transport one takes to reach the ferry point. It will cost 300 pounds overall if you are travelling by cheaper ferries. And if you need to do it take a ferry from Greece. You can reach Greece either by road or air or see from where you can continue onwards to Cyprus.
But if you want take cruise all the way for moving to Cyprus from the UK via Greece then there are many major cities which offer ferry services. There are many ships available all year round leaving from major cities in UK like Bristol, Southampton  and more to move to Cyprus. And it can take can take from 15-18 days of travel to reach Cyprus via Greece depending on the type of boat, cruise or ship.
Also depending on what type of ferry, ship or cruise you have booked and what kind of facilities you require it can cost you anywhere between  300-3000 Euros. You can even travel from Italy to Cyprus from UK, but it is not a very commonly taken route of travel.
Driving to Cyprus
If flying is not an alternative and you want to drive from UK to Cyprus then you can do that too. But even if you are driving at some time you will have to get a ferry as the Republic of Cyprus is an Island, and you will have to cross the water body to reach it.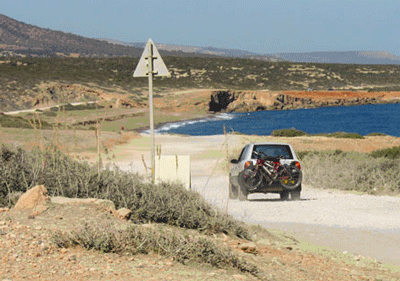 When planning to drive from UK to Cyprus you need consider whether you want to reach its south or north part. But if you want to reach the northern part of Cyprus then you might have to drive via Turkey or take a boat in between from Greece. You can drive from UK to France, Belgium, Germany, Austria, Slovenia, Croatia, Serbia, and Turkey.
And continue your journey by taking a ferry from there or take a similar route to Greece and then take a ferry from Greece. And this journey may take approximately 6-8 days, or less depending on the number of stops you make or breaks you want to take on the way.
If you drive via turkey, you will have to take a ship or ferry from Istanbul, and if you want to drive via Greece then, you can get a ship or a ferry from Athens. The estimated distance of travel from UK to Cyprus is around 2235 miles. It might cost you around 2000 pounds including fuel, food, stay and the ferry charges but may vary according to individual's expenditures.
If you are planning a move and wants to book a cheap removals to Cyprus keep in mind that your goods will not be delivered the very next day. The shipping time on average is about 20 / 30 days for the door to door delivery.
What is Cyprus' capital?
When moving to Cyprus from the UK you should know a few basic things. The land is also recognized as the Republic of Cyprus, and Nicosia is the capital city which is also a business hub as it is the largest city on the Island. It is on the banks of river Pedieos and situated in the centre of Mesaoria plain.
Also, it is one of the southern members of EU states. Northern part of the city functioning as capital of the Turkish Republic of North Cyprus is a disputed region of Turkey that is recognised be the international community as Cypriot territory. It considered the 5th most prosperous city in the world as of 2012.
Culturally it houses richest and most extensive collections of Cypriot antiques. It has exemplary urban architectural monuments of ottoman domination. It is dominated by drama and music shows with theatre being main attraction of entertainment.
Cyprus economy, industry, wages, job opportunities
Economically it is considered by World Bank as high-income economy, but the economy seems to be declining year after year. Recently Cyprus adopted Euro as their currency. And one of the major industries is the shipping but the major income industry is tourism. It is administered by service sector with 78%.  Other than these, few other industries like food and beverage processing, textiles, light chemicals, cement and gypsum, refurbishments, wood, paper, metal products and stone and clay product industries are also familiar.
Primary type of work opportunities one finds in Cyprus are of travel and tourism. Either they can be used by other travel agencies or can set up there on their own depending on the preferences, funding and so on. But the tourism industry is majorly run by the locals and dominated by them as they are well versed with the place, the history and so on. But other than tourism one can also work in real estate as there will be many vacancies in this field.
Apart from this, one can apply to one the many other industries like textile, chemicals, food and beverage processing and so on according to their qualifications, requirements, skills, etc. Wages for these kinds of jobs again depend on the type of industry, area it is located, individual's skills and qualifications. But one can also be employed in shipping industry as it surrounded by water, and major import and export is also done through sea, and so will always require new employees to work in shipping companies. And one expects an average gross salary of around 1950 Euros or 2600 dollars, but all that again is relative to so many other factors. 

Interesting facts about Cyprus:
If anything that stands apart when it comes to the natural beauty in the entire Mediterranean is the island state of a class called Cyprus.
As mentioned earlier, it is known as an island of Aphrodite on the name of the goddess of beauty and love; who was supposed to born here. The name aptly suits the place as it is full of astonishing beauty. The island invites everyone to unveil the hidden mysteries behind it. This is the best place to have a spectacular view of west meeting the east every day. The island calls experiencing the new facts every day.
One can get tranquilized by viewing the serenity of nature, by the beauty of the beaches; by adventurous experience of mountain trails and exciting golf courses. Hence, it has been a crossing point between Asia, Europe and Africa. Hence, it have traces of many civilizations; it has theatres and villas tracing from the Roman civilization; monasteries and churches of Byzantine culture; mosques of the Ottoman and Crusaders castles.
What is Cyprus famous for?
Adventurous activities:
Cyprus is not only a lazy beach meant for relaxing; it is famous for its breathtaking adventurous activities to indulge the guests in excitement and fun. It offers myriad activities for the visitors. Every year there are 1000s of Britons thingking of removals to Cyprus. One may want to get a thrill by bungee jumping or just play around the water parks. If one is extremely zealous for the spirit of adventure than diving deep down the sea to explore, the marine life is the best option. One may also choose to do windsurfing or can do deep sea fishing. One may explore the wonders of the place by coastal cruises. There are always pleanty things to do on Cyprus.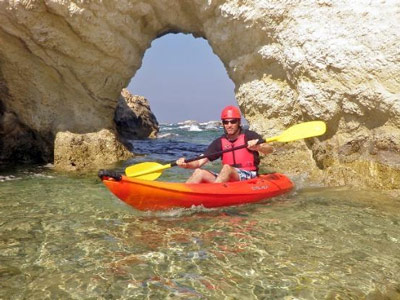 Delicious food:
Cyprus is famous for its unmatched authentic cuisines; to savor the taste buds of people around the world. To count the best ones, one can mention halloumi cheese and meze which uses a lot of olives. One cannot miss the authentic, fresh and delicious seafood, kebabs, chicken and sausage; which taste best when eaten slowly under the blue sky in the open air restaurants.
World's oldest grape growing and wine making region:
The grapes grown in the area are of the finest quality. The place is famous for manufacturing wine in the ethnic style the history of which goes back to 800BC. One of the oldest and famous wines of the region is Command aria.
Celebration and festivals:
The region is lively with the regular celebrations. The annual events include Cyprus rally that is occurring since 1970 is a special attraction for the car lovers.
The Kypria International Festival which includes a fin display of dance, music and performance arts.
'Thalassa' International Festival especially famous for photographic exhibitions, screening of the movie and showcasing excellent music performances.
Reasons to relocate to Cyprus
Low population density: The place certainly has a large area yet comparatively slight population density. Hence, the decision to relocate in Cyprus offers vivid range of avenues to explore.
Educational opportunities: The Island offers very high level of education with many international schools coming up in the area.
Pollution free environment: The place is free of industrial development and number of vehicles is also very less; hence there is less dust smoke and pollution. The air is relatively fresh and clean.
Beautiful landscape: one can get the most fascinating view of the nature here. One can enjoy the serenity of nature and enjoy exploring the hidden mysteries of the nature from the marine life under the crystal clear water and from the mountain top.
Slow pace of life: One of the best reasons to relocate to Cyprus is its slow paced life. If one is tired of the fast-paced, hectic life of the metropolis cities; one may rescue in the secluded island and can unwind and relax.
Most of the people speak and know English: Since most of the people know English; hence it will not be difficult for the people from the other countries to adjust with the local people.
Pleasant weather: The weather remains pleasant throughout the year. The summers are prolonged and winters are quick and the sun shines radiantly during the day; hence making the weather of the place ideal to live.
Low cost of living: If one considers the cost of taxes, telecommunications, house rents etc.; one will find that living in Cyprus is cheaper than other countries.
Low crime rate: The place has extremely low crime rate and nil violent crimes. Hence, it is the perfect place for the peace lovers.
Relatively low rate of tax on migration to Cyprus
Better healthcare facilities
Top places to visit in Cyprus
Cyprus is an amazing amalgamation of Greek and Turkish culture. It comprises of four main areas namely Ayia Napa, Paphos, Limassol and Larnaca. Each one of these areas has an abundant number of tourist spots for visitors with various kinds of interest. There are museums seeped in European history, beaches, monuments and party islands like Ibiza. The geography of the country is diverse, from beaches to mountains; one can find it all in a small island called Cyprus.
Removals to Kyrenia
Kyrenia, a natural harbor famous for its fascinating beauty invites people to stroll around and relax. One may also want to explore the sea in a boat around the bay. The area also allows a range of restaurants offering savoring food for an excellent treat under the sun. The most picturesque scene is during the early morning; one can walk around and enjoy the serenity of the nature. One can also choose to uplift the spirits by visiting the place in the evening when it is full of buzzing sounds of the visitors hence providing a lively atmosphere. Beautiful coastline: still untouched in many ways. One may want to sit on the hot, golden sand and bask under the sizzling sun and enjoy the blue waves of the Mediterranean Sea.
Byzantine art museum:
It is located in the complex of Makarios Cultural foundation. It treasures a spectrum of the iconic collection related with the island. There are 220 antique pieces in the museum from 5th to 119th century. The most expensive ones are the icons of Christ and Virgin Mary, who hails from the Church of Virgin Mary at Arkansas. It also has the precious six pieces of Kanakaria Mosaics which were stolen by from the Kanakaria church in Northern Cyprus in 1974 by Turkish invasion.
Removals to Paphos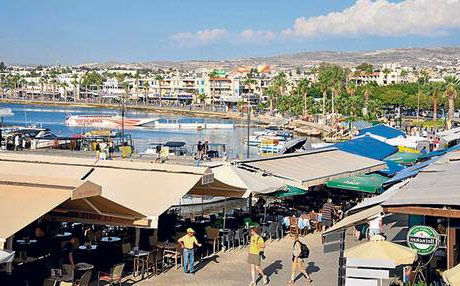 It is the most vibrant coastal town of the Cyprus. One may choose to visit the place by bus; that may be open top or double-deckers. One can hop off where one likes to. The famous sites on the tour include St. Paul's Pillar and the medieval harbor area which is a popular spot for the water sports.
Venetian walls:
It is established in the capital city Nicosia; has some of the finest nightclubs and eateries present in the old walls of the city.
The Trodos mountains:
The mountains are about 1952 meters high and invites for trail walks to unexplored the beautiful landscape from a height. One may choose to do adventurous skiing here and have a breath taking experience.
Hamam Omereye:
It is located in Nicosia and was built in 14th century under the Frenched rule. One may choose to relax, rejuvenate and enjoy here. It has a great bat for enabling the people to have a lot of fun.
Tombs of kings:
Located in Paphos, this 3rd century B.C. when it was used for burial of the kings and nobles. The site was known since 19th century and was looted multiple times by the invaders. A picturesque landscape with deep blue sea makes this place a must visit.
Petra Too Romiou - Rock of Aphrodite:
Associated with the Greek Goddess of Love and Beauty – Aphrodite, the area is considered to be the one from where the Greek goddess Aphrodite rose from the sea. Petra Tou Romiou is an unusual combination or formation of rocks off southwest coast of Paphos.
Kolossi Castle:
The castle, a witness of medieval period is situated about 11 kilometers west of Limassol, which is precisely the Southern side of Kolossi village. The attraction here is the 15th-century sugar cane processing which used to happen in those days. The castle has a history of being repeatedly attacked by Egyptians, but somehow Egyptians never settled down in Cyprus.
Larnaca salt lake and flamingoes:
The view at Larnaca salt lake with flamingoes in it looks too good to be real. The stunning beauty of colorful flamingoes is mesmerizing and highly photogenic.
MS Zenobia:
This is located off the beach of Larnaca. Zenobia was a ship that sunk in 1980 due to a software error. There were no casualties, but the entire ship went down with loaded cargo on it. Today this is a site for scuba divers.
Education in Cyprus
There is a ministry for education and culture that oversees the education department in Cyprus. The system of education is divided into four broad parts, and they are: pre-primary, primary, secondary and higher education. This well-developed education system offers both public and private means of education.
The public schools are in no way lesser than the private ones and are paid for by the state. It is compulsory for children between the age of 5-15 to attend schools, and parents can choose any school amongst the public and the private ones. The high quality of education in Cyprus can be credited to two factors. Firstly, of course, the competition of the highly qualified teachers and secondly, to the fact that almost 7% of the GDP is spent on the education system. This second point also makes Cyprus one among the topmost three spenders on education within European Union.
Religion in Cyprus
The Cypriot population consists of mostly people of two religion; they are Christianity and Islam. Almost 78% of the population of Cypriot are Greeks and Christians who follow the Autocephalous Greek Orthodox Church of Cyprus, which is also known as only Church of Cyprus. The Turkish population is mostly Sunni Muslims, who follow the religion of Islam. These two form the majority population in religion in Cyprus, but there are also small communities of Protestants, Roman catholic, Jewish, Baha'i and Maronite people. It is supposed to be one of the most religious countries in the European Union.
Hala Sultan Tekke found in the Larnaca Salt Lake area is considered to be the third holiest places on earth by followers of Islam. And hence, is visited as a pilgrim spot by both Sunni Muslims as well as Christians. The country is tolerant of different religions and believes in peaceful co-existence of all kinds of religions.
Culture in Cyprus
 There are two distinct cultures dominating the country of Cyprus. The two cultures are Greek and Turkish. The Greek Cypriots follow their traditions and culture while the Turkish Cypriots follow their culture and traditions. There is almost no unification of the two cultures with each community sticking to its cultural practices for ages.
While the Greek culture has been in Cyprus from the ancient times, the Turkish culture made its grand entry in the year 1570 along with the invaders of the Ottoman Empire. The British rule thereafter saw to it that the island remained divided into its cultural practices with no unification of the two cultures. However, the rich culture of both the communities of Greek Cypriots and Turkish Cypriots, make this island overall rich in cultural heritage and it can be evident in the art and architecture of the country. This rich culture of the country blended with its modern culture, makes this country one of the most fascinating amongst all the states of Eastern Union.
While binge drinking is not a part of the Turkish culture, Greeks are known to be great drinkers. This contrast of cultures is what makes this country a very interesting one.
Food in Cyprus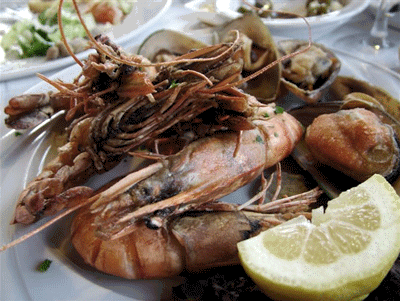 The variety of local foods available in Cyprus is not only varied, but they are mouth watering and delicious. The origin of the famous Halloumi cheese was in Cyprus. It was first made during the Byzantine era and is presently served in thin slices as grilled or fresh and is a delightful appetizer.
Cypriot people of both communities, Greeks as well as Turks, usually have daily meals that include yahni alongside the yogurt and fresh salads. Cucumbers and tomatoes are the most widely and commonly used salad ingredients. Eating out means more often than not ordering Meze, an assortment of various small dishes that starts with appetizers, salads and dips while ends with fishes or meat. Lountza, which is pork loin, smoked and souvlaki; which is pork and chicken cooked on the charcoal are two other famous local delicacies of Cyprus and are must try dishes too.
Pourgouri is used alongside regular breads as a source of carbohydrates and is also used to make Koubes, a tasty local delicacy. The desserts of Cyprus are incredibly delicious too with lokum taking the center stage. Soutzoukos is a famous dessert amongst the locals as well. The local foods are mostly made from fresh fruits as well as vegetables and seafood is common ingredients as well.
The tradition and customs of Cyprus
The religion in Cyprus is in a slip along the Greek line like every other aspect. The north sides are Sunni Muslims, whereas the Southern populations are Greek Orthodox. The food taste and style also differ as per the region. Turkish cuisines are famous in the north side whereas oven baked food that is Kleftiko and salads are prominent in the central area of Cyprus. There is a strict ban on imported good and products. In spite of this, you will see the richness of fresh fruits like stone fruit, strawberries, citrus, grapes and prickly pear.
People residing in Cyprus are known as Cypriots. The population here is very proud to own the precious cultural heritage. However, today the northern side population is putting their efforts to create the image of Turkey's. The republic is also trying to create its independent image.
If you want to know about their tradition and culture then, the traditional ceremonies are the best way to get the knowledge about their culture. Wedding, Ramzaan feast days, Childs birth are the few occasion that is been celebrated with the Turkish tradition. The Turkish Cypriots are very rich in hospitality. As per their tradition, the hospitality provided to the guest was referred to their social status and age. Their hospitality starts with serving a warm welcome drink that is coffee or sherbet. Honey,
Carob and Rose are the main flavours of their welcome drink.
The folk art of this famous island is also one of the rich cultures that they own. The old age art and fine arts is passed to their new generation with kind knowledge and inbuilt skill. This tradition and art are then carried forward to coming years and age. Fashion crafting, decorative making, nimble fingers etc., are some of the famous art you will find here. Cyprus is remarkably one of the rich in its culture and tradition.
The government of Cyprus is split into two, that is Turkish and Greek Cypriots. Each one of them has their political party to elect and also owns a separate prime minister. However, keeping this aside, there are nongovernment organizations that operate in CYP. The Turkish Republic is a democratic government in the northern part that is based on social justice and law rules. On the other hand, the republican Cyprus is organized with the legitimate government.
How are the health facility and services in Cyprus?
Cyprus is rich in its quality and has set up a high standard in providing healthcare facilities. They own the standard of most relevant technologies and operating techniques. One of the largest and most famous surgery techniques that they won is in bypass surgery and kidney transplantation. They have the systematic staff organization with the English speaking staff in the emergency room, which gives a best interpersonal assistance in the complex conditions. If you are a visitor, you are attended with emergency medical treatment, accident and emergency and administered emergencies.
Also, all of these are being served for free during the times of emergency. However, this makes it one of the richest regions to serve the best health care service to the residents and its tourists. To be on the safe side, it is always suggested to take a medical insurance before you depart for the tour. One of the primary policies is that, there is no healthcare agreement exists with UK.
In short, Cyprus is the best reminder of beautiful islands in the history. Rich in its culture and hospitality makes it one of the tourist attractions to visit at least once, the perfect combo of Greek and Turkish cultures give you the exposure to the finest culture and art.
Compare Cheap shipping to Cyprus
Are you hunting for proximate sea shipping costs to Cyprus from Durham, Exeter, Inverness, Hereford or from everywhere place in Great Britain? Our reliable and cut-price global collect and transport professionals can bring your cardboard boxes for moving, work furniture, chest, computer tablet, clothes basket, portable radiator and other every-day-use property to any area in Cyprus - Livadia, Protaras, Aglantzia, Paralimni and other. We own oversize deftness in relocating greater number of spread of moving packing boxes - ponderous, minuscule, 5 or 3 cubic ft or 37 cubic ft. It is not important if you will work hard to carry five or two or 46 moving house packing boxes to Famagusta Bay, Lakatamia, Kiti or Akaki we could be your freight forwarder. If you are looking for budget friendly moving to Chisinau you should check our shipping costs to Moldova from Cyprus as well as costs of shipping to Macedonia.
Moving over limit luggage to Cyprus from Nottingham, Preston, Manchester or from anywhere location in England and UK is not supposed to be overpriced. Our affordable and cut-rate movers to Cyprus from UK provide discount estimated transport rates to Nicosia, Güzelyurt, Kato Polemidhia, Strovolos and to anywhere you wish. Slick and low-cost bike and caravan removals to Cyprus is also something our shipping connoisseurs have the expertise to organize for you. We are transporting any strains of lorries to Cyprus from Canterbury, Hull, Liverpool and many more. Our friendly shipping consultants have the facility to move your Bristol from Cardiff to Girne, transport your Renault Clio from York to Limassol or export your Mercedes-Benz C-Class from Aradippou to Westminster. We are capable to extend the import of a motorbike to CYP.
Sending boxes, luggage and furniture to Cyprus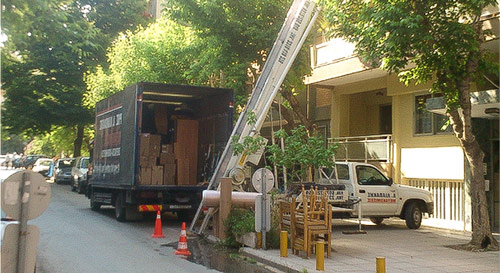 Our intercontinental moving companies are equipped to drag your ULSE to Ormideia, convey your QUADZILLA to Pergamos or haul your BMW GS1200 to Peyia with fury. Whether you may be shipping a couple of discount moving boxes or complete six bedrooms home worth of stuff and removal cardboard boxes one would telephone us at once. Are you wondering how to pack a rug? Our slick UK to Cyprus Shipping department is in position to forward each comprehensiveness of laundry equipment, family room and shower wares. Office moving firms will hit the end of the transferences of window cleaning, garden table and chair sets, desk, TV/Video cabinet and small white threadless zip hoody or vinyl records to Larnaca from Londonderry, moving jewellery, server racks, large white girly tank, DVD movie to Egkomi from Lisburn or forwarding square boxes, cardboard moving boxes, coat and jeans to Cyprus from Bath. We also offer solutions for shipping boxes to Montenegro from Cyprus.
We are organized enough to as planned pack all your precious gear like - wine collections, Blu-ray devices, server processors, midi Hi-Fi, paintings, tambour cabinets, dining chairs, guitars, beard trimmers, love seat and more. Try slick UK abroad freight forwarders to Cyprus as soon as you can to request rough removals prices to Dali, Paphos, Livadia etc.. Check out how much to ship half of container or open-sided container. Overseas Cheap relocation company perform brimming and aggregate container shipping to Cyprus, Protaras or Aglantzia from Salisbury, Gloucester and all Scotland and UK. Transporting immense plant equipment abroad like sheep races, weights, hot melt perfect binders, belt sanders or quad bikes is excess air and sea shipping service we are big enough to take care of for you. We transport hard machinery for various industries - funeral homes and services, passenger airlines, agricultural services & products, automobile parts wholesalers, investment banking and venture capital and similar.