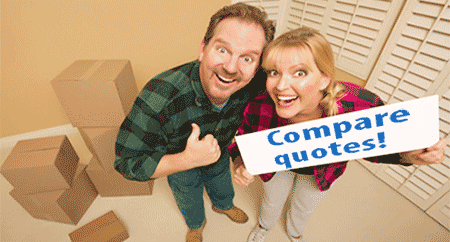 Online moving quotes comparison
I
n order to provide you with a house moving quote we will need some info. The more details you provide the more accurate quotes you will get.
First of all for all international moves we require basic contact details: an email address for the quote and a telephone contact number - mobile, land-line - home or work. The phone number is just for the records unless you request to be contacted by phone. The free international moving quote will be emailed to you.
We will also require a potential moving date - at least the month when you plan to move, the collection address and the delivery address - at least the town of where you would like us to deliver your goods.
All house removal costs are based on the cubic volume of the items to be shipped. That's why we would appreciate a list containing the biggest items. Please also specify the number of boxes, suitcases, bags and other baggage.
PLEASE SELECT A MOVING TYPE FIRST
International house moving quotes
W
Whether you're about to compare house moving quotes for the first time or you have done this before you should now that in in order to find a reputable shipping company and a great offer you need to compare house removal quotes from at least a few international moving companies.
The simplest way to obtain multiple free home moving quotes in one go is to do it online. To get started, move up to the moving quote online form above and write down your contact details, the collection and the delivery addresses, your move requirements and click on the Send Button to forward your removal quote request directly to many movers in your local area.
Within 24 hours you will get a number of international moving costs estimates directly from companies that will deal with your move abroad from start to finish. What you need to do next is to decide which removal quote to choose. Below we have put some information about the options you should request to be included on your free moving quote online comparison. This will help you in making an informed decision when choosing the best service provider.
Please note that all international removal quotes you will receive are free and with no obligation. Also there are no additional moving costs added to the quotes due to using our website. Simply you get quotes as you would if you had contacted movers directly through their websites. Our free online international moving costs comparison form can be used for getting quotes for all you international moving requirements - shipping to Cyprus, Shipping to Canada, removals to Spain, Shipping to Ireland and to wherever you want.
In order to be able to compare home removal quotes comprehensively it is good to request as many options as possible and ask for the moving costs to be broken down as much as possible. This will give you a good picture of what moving services you are getting and how much they cost individually. A detailed online moving quote will help you to save money as you can choose services and options you can afford. For example with a international home removal quote where the costs have been broken down you can choose to do some of the moving tasks like packing or customs clearance on your own and easily calculate how much you can save. On this page you can compare international moving quotes to Germany, France, Belgium, Australia, USA, Canada, Spain, all Europe and worldwide.
Compare moving companies
Different cubic volume – All international moving quotes are based on the cubic volume of the goods you want to ship. If your budget is tight you can ask for the following options to be included:: moving boxes only, boxes and selected items, boxes and all furniture. Of course you will have to make a list of the priority items. It is good to do it together with you family as what's not important to you may be crucial for your kids, husband, wife or parents.
Shipping method – If you are after a quote for excess baggage or a couple of boxes only you can request prices for sea and air service. The sea is obviously much slower than air and air is more expensive than sea. If you consider both options it is good to ask for the delivery time too.
Packing services – Packing service is where you can save some money if you decide to do it on your own. However you must be aware that for self-packed items you will not be able to get an all-risk insurance cover. To see the price differences you can compare international house moving quotes with no-packing, full packing and fragile packing options. The last one is most common – you leave everything what's fragile and valuable for movers to pack. There rest you pack on your own.
Boxes supply – A proper free quote for moving house overseas should also include an option for packing material, wrapping material, cushioning material and different type of boxes. You can ask for the quote to contain different type of boxes, their dimensions and usage. Of course you can use your own boxes if you want.
Insurance – When comparing international moving quotes you should also pay attention to the insurance. Most firms offer only a standard cover. Always check what it actually covers and in what situations. You can ask for shipping quote to include a full comprehensive insurance to be sure all your furniture, equipment and personal items are full protected in case of any damage or theft.
Compare moving companies -By getting removal quotes from many international moving firms you do not take any risk. Whether you need to compare international moving companies to Austria, Malta, Switzerland or New Zealand there is always a room for saving money. Our movers are located around the world. In the UK you can compare house removal quotes for moving overseas from London, Manchester, Edinburgh, Leicester, Telford, Sheffield, Bristol, Glasgow etc..
Collocation and delivery – Most international house removal quotes include door to door service which means your goods will be collected from you current address and delivered to the new address. The other options you can request are: port to port, door to port, port to door estimate.
Storage – If for any reason you think you may need a storage service in the UK or overseas ask this option to be added to your overseas moving quote.
Furniture dismantling and reassembly – This activity is associated with additional costs however if you have a great deal of furniture the disassembly will significantly reduce the cubic volume. The flat packed furniture will occupy much less space in the shipping container which will make your moving quote cheaper.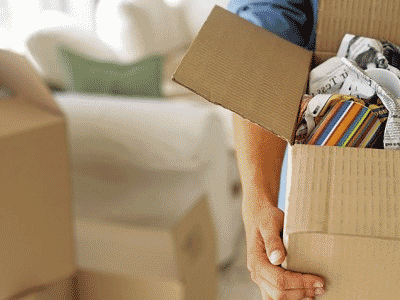 Comparing moving prices can be done objectively and properly only when all companies prepare their offers based on the same scenario. And this is the main advantage of using our international removal quotes comparison website. You fill out just one form and send it to a number of service providers. All of them receive the same quote request with the same move details. Using our service saves you a lot of time as you do not have to contact each mover individually, answer the same questions and specify your requirements over and over and again and again.
Comparing moving abroad quotes online come down to making an informed and deliberate decision. That means you have to learn about the international movers, their reputation, completed jobs, customer service, how efficiently they handle claims and how much support they give to their customers. Everybody is looking for cheap moving quotes online and that's understandable but you can't forget that the cheaper is the quote the closer look it deserves. Via our website you can compare house moving costs online at any time during the day or at night. You do not have to call and spend a lot of time hanging on the phone looking for a professional international moving quote for removals to Germany, shipping to Australia or pallet delivery Europe..
International removal quotes
Saving money – The main reason for getting multiple quotes is likely to be saving money. When you are shopping online to compare international removal quotes to Italy, Dubai, Norway or UAE it is much easier to obtain many price estimates from multiple freight forwarders. Your quotes may vary according to what companies you contact – small, large, local, national and according to the services your request. Each company specializes in deliveries to different countries and therefore the rates on the quote you will receive may vary. We know what firms are doing more moves to France and which to Australia or USA. Thank to our website you can save money by requesting quotes from movers specializing in shipping to the country of your interest, including removal costs UK to Serbia ant other destinations.
Tailor-made quote - Our specially designed online form to compare moving quotes can simplify your hunt for an accurate estimate. Above we have given you a lot of useful tips regarding the options you can request. By following our advice you can get a number of international removals quotes tailored to your unique requirements. What's most important you fill out the online form just once and forward it to many firms.
You ask for quotes on your own terms – The most annoying things about getting many quotes for moving overseas is the waste of time. Calling just one service provider can be too time-consuming but to call for example 5 of them will take you all day. Comparing quotes on the Internet is much faster and you are not limited to office hours. You specify your requirements and terms in the additional details box and the movers have to provide the quote accordingly. Also they are aware there are 5 other firms quoting based on the same details so they want to be as much accurate and precise with the calculations simply to be as competitive as possible. For that reason the house removal quotes you will receive may be cheaper as if you contacted them directly through their websites. On our website you can compare moving costs for house removals to Portugal, moving to Monaco or shipping to South Africa from UK and more..
Right quote for your need – Whether you are looking for a quote to ship goods by air or sea, full container or a part load move you can specify exactly what your needs are to find the best rates. If you request quotes well in advance you can even ask for some discounts or ask your favourite company to match or even beat price offered by their competitors. You may even get some extra services in your moving budget that you would not get if you did not compare house removal quotes.
You can find best offers and book within 24 hours – Most our companies strive to get back to you within a couple of hours. You can also book a free survey with no obligation for more accurate quote and to meet the service provide in person. Whether you are looking for shipping companies to Turkey, Greece, USA or any location, you can always request a free site visit and discuss your needs wit our specialists.

International house removal quotes
There are hundreds of different websites where you can compare moving company prices for free. If you are facing a container shipping costs which you want to minimize, then you have quite a few options at your fingertips. Which company might have packers and movers who always depend on your move and focus on meeting your requirements and needs? There are different levels of removal service that you should consider when you are interested to compare removals quotes online. This is vital if you want to be able to move without any stress involved, to look at all these options and the various moving solutions that come with each company.
You can choose to removals to Liechtenstein or shipping to Luxembourg, no matter how many things you have to move you can compare packers and movers. There are different truck companies that are happy to provide a vehicle big enough to move almost anything. If you consider effective moving costs comparison and the time on your hand, then this may be the best solution for you.  If you choose to rent a truck to move your things around, you should note that you are responsible for every aspect involved in the process. This includes everything from packing and loading and unloading to the driving stage which is also important when you might be carrying important furniture items. Moving can become very time consuming this way, especially if you decide to move on your own. So why do not you compare removal companies rates to see if moving by yourself will be beneficial. With us you can compare removal costs to Estonia and other places in Western Europe. Check rates for moving to western destinations, we have years of experience in providing UK to Moldova shipping.
Compare packers and movers
Packaging is the next level after the rental truck. The international moving companies quote comparison will give you space to put your items and transport to the place where you might have decided to move. While international packing and moving cost more than renting a truck, you will save time and you will not have to drive your truck on your own. So why do not you compare international packers and movers. Remember, that if you pack you are responsible for packing and loading as well as unloading the provided space. Also note that you are responsible for any damage that may occur because of the way in which you have packed your things. Compare services of firms that specialize in sending furniture to Hungary, Poland or other EU locations.
Compare moving prices
Our people are highly trained people who can come and can take care of the entire operation of relocation. This means that they will pack, load, drive the vehicle, download and unpack all your belongings. Not only will this help you save time, but you can be sure that things will be packaged in a professional manner as well. With us you can compare best international moving companies prices and quotes with no effort. There are many companies specialized in relocation and it is all up to you to choose one that best suits your needs. When you decide to compare moving prices for removals abroad and overseas we are one of the many available online quote comparison websites to handle your relocation, you need to make sure that you have chosen the right shipping to Qatar, removals to Berlin or furniture delivery to Paris.
International moving costs comparison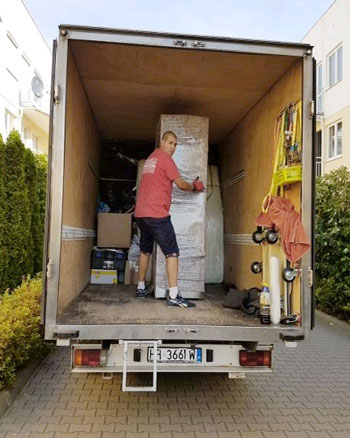 If you are moving overseas, anywhere worldwide or in Europe, you may find a variety of companies in your local phone book. You can also search online and find a list of companies that offer international moving costs comparison for shipping to Copenhagen or shipping to Perth and to anywhere you need. Once you have this list you need to check if companies are licensed and whether they can offer you insurance.

If you travel outside the country, then you will not be able to find many choices in your local phone book. In this case, it is better to go online to see what options you might have when it comes to a relocation company. You should always check out their licenses and consider as many options as possible before making the final decision.
When choosing an international relocation company quotes comparison online you should always look at their own records to see if they have a history of providing a good quality service. Do not forget to check the references of these international moving companies and their company policies to see how they deal with damages incurred or other possible problems. Write a list of all the services you need for your relocation and make sure that the company you choose will give you everything you want. Check now how much is shipping to Slovakia, delivery to Slovenia or any other country.
Compare cheapest removal quotes from multiple international moving companies in order to get a clear idea about how much your relocation will cost you. Make sure you give as much details as the company representative can take in order to obtain a more precise cost estimate especially if you require an urgent, same day, last minute moving quote comparison. Now you are ready to choose a company and go ahead with your relocation. While relocating can seem overwhelming, by following these simple steps you can avoid additional stress and actually have fun relocating. Compare shipping rates to Vatican
How to calculate International moving cost
Local moves and international removal costs are calculated differently. Local moves which refer to moves within 50 miles away are normally charged at hourly basis. International moves on the other hand refer to any relocation overseas. The cost for the moving abroad depends on the published intrastate tariff of the mover. You will find it at the file with the countries we cover. With us you can calculate international house moving rates for international removals as well as compare house moving quotes to all Europe including Bulgaria, Sweden, Denmark, The Netherlands, Australia, Canada, UAE as well as Polish shipping companies offer.
The moving cost comparison for the international domestic moves depends on the weight and size of the load to be moved. Normally, the van or truck that will move the loads is weighed and then when the items are loaded, the van will be weighed again. The difference between the weight of the van when it is loaded and the weight of the van when it is not loaded is the weight of the load that is being moved. The cost of the move is calculated by multiplying the weight and the cubic volume of the load by the published rates of the mover. However, there may be other charges that will be added to the cost of moving the load alone. With us you are able to compare international moving companies rates which are door to door with not hidden costs.
These charges are determined by other services attached to shipment services you hired and or other additional services you hired. For example, if you have bulky items like big screen televisions, snow removers, riding lawn mowers, motorcycles, exercise equipment, large outdoor swings and special items like pianos which will take much time and special skills to pack and load, you have to pay extra fee depending on the nature of the item.  The charges for fuel, other items and valuation are included in the tariff of the mover. By comparing overseas moving quotes online you can get cheapest moving rates to send your 3-seater sofa, dinning table, container, single or double bed with mattress, armchair, boxes and whatever you want. Here you can compare international moving company prices for sending furniture overseas to Dublin, Cork, Limerick, Belfast, London, Paris, Rome, Madrid, Sofia, Brussels etc. Check removal costs to Romania and get your moving as cheap as possible.
Compare quotes carefully before signing it
Normally, before you are given a moving rates comparison for international or intrastate move, the representative of the mover will visit your home to assess your items and the company will prepare a house removal quote to you based on the findings of their representative. When the written quote or estimate for the move is issued to you, it is advisable that you first review it carefully before signing. You are not obliged to accept and sign the quote. If you don't like the estimate, you can ask for a review or reject it outright and look for another service provider. If you are satisfied with the quote, you should sign it and ensure that the mover manager also signs on the quote. If you are looking for a final quote, then you have to request the mover to indicate that in the quote itself. This will help to prevent any confusion that may arise in the future.
Calculating the cost for an international move
As it is mentioned above, local moves are charged per hour. It is normally easy to determine the final cost of a local move. Packing services are charged as cost for the moving boxes. The cost for packing is priced hourly for each packer. The number of moving boxes to be packed will determine how long it will take the packers to complete the boxes. The loading and unloading cost for local moves is also an hourly charge per person rate.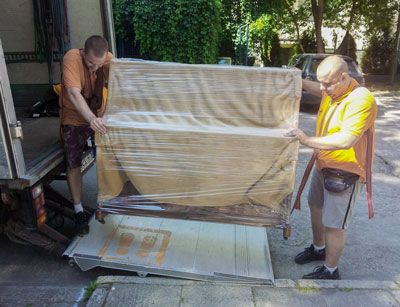 The number of packers required depends on the amount of items and nature of items to be packed and moved as well as the size of your home.
Two packers will pack one bedroom while three persons or more will pack 2 to 3 bedrooms. Up to for 4 persons will pack 4 bedrooms. You will be told the rate for number of the people in crew. You will be able to find the rate at the moving company's file. You have to also review it.
Normally, the move abroad will take less time to be completed if there are more men working on that. In other words, the number of men in the crew determines to a greater extent how fast it will take to complete the move. Before you finally compare international movers Glasgow, Aberdeen, Inverness, Dundee, Perth, Belfast, Dublin, London, Newcastle, it is advisable that you compare international moving companies rates of several reliable and reputable movers and then choose the one that is more affordable. However, overseas moving price alone should not be the only determining factor. You should also consider the experience of the movers as well as the value of your item. If you have pricey items, you should compare international house removal company quotes with more experienced crew even if the cost of their service is higher. The experience level of the crew justifies the cost because the company spends more in training their crew. You can also compare moving quotes online for removals to Copenhagen, Malmo, Helsinki, Berlin, Munich, Zug, Zurich.
As it is said above for intrastate, it is also good for the mover to send a representative to evaluate your items before providing you with accurate and final international moving quote. In this way, there will be no surprise charges. You may accept oral quote but it is not the best. Always ask for a written quote signed by you and the company's manager. If it is a final quote, then it has to be indicated on the quote. This will help to avoid any surprise charges or sudden charge by the mover. Review the final quote and if you are satisfied with it, you can sign it.