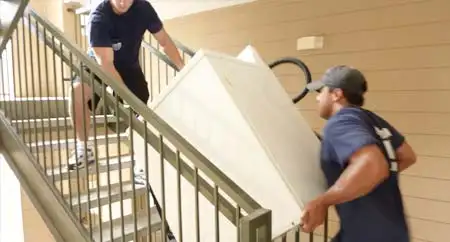 Moving to Norway from the UK
A
Are you planning to move to Norway from the UK? We offer a great range of removals and moving services to Oslo, Drammen, Bergen and other Norwegian cities, towns and villages.
Our shipping costs to Norway can't be easily beaten by our competitors.
Whether you want to ship just one box full of clothes and books or move the entire house content our moving services can be tailored to your specific needs.
With us you can ship your car and motorbike too. You can book a cheap removals to Norway today!
Do you need a full shipping container or just a little bit of space to send your excess baggage at cheap price? With a wide network of international movers in the UK and Norway we can deliver whatever removal service you need.
Reasons to relocate to Norway
Norway is one of the Scandinavian countries in northern Europe with a booming economy. It is a very nice country that you can migrate to. Whether you are looking for a country with lots of attractions, job opportunities, leisure or better education opportunities, Norway should be one of options on your best places to move list. There are a number of reasons why you should consider relocating to Norway. Here are some of the reasons why you may want to ship your goods and move to Norway.
An outdoor lifestyle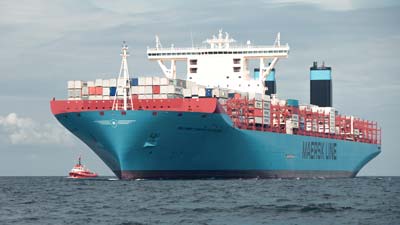 Norway is a great place for people that have penchant for outdoor lifestyle. There are numerous outdoor activities to do in Norway even during the winter season which can be very severe when compare with winter in some other European countries.
During the summer season, you can get involved in fishing, hiking, camping and other outdoor and water activities in the beaches. During the winter you will find a lot of attraction in the Norway biggest cities like Oslo, Bergen or Drammen.
It is a great place for ski. Norwegians grow up to be ski professionals. So, if you like ski, you will have lot of fun in Norway during the winter season once you have relocated. There are lots of slopes in the country for skiing. The country has awesome scenery and landscape that you can view as you relax in your outdoor environment to get revitalized and refreshed by soothing summer breeze.
Unique culture
One of the reasons why you should consider moving to Norway from the UK is that it provides you with the opportunity to experience new culture. Norwegians have rich cultural heritage. There are unique lifestyles, cuisine, local customs and others that are distinctly Norwegian experience. So, it will be a great experience for your relatives if you are moving to Norway with children and other members of your family.
Communication difficulty is highly reduced
British ex-pats and other English language speaking nations moving and living in Norway have no much communication problem. This is because a good number of the Norwegian locals have good command of English language. As long as you speak good English you should not have any problems to find a job in Oslo, Bergen, Drammen, Stavanger or Kristiansand.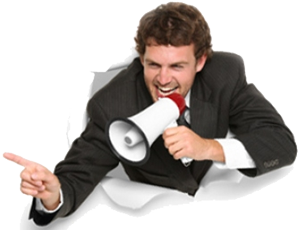 Other reasons why you should consider moving and shipping your house content to Norway are:
good education opportunities
excellent living standards
job vacancies
less working hours and interesting weekends
easy and cheap shipping costs to Norway from the UK - especially to Oslo, Sarpsborg, Tromso and Bergen.
excellent social and night life opportunities
Norway Economy
Norway economy is booming starting from the industrial era. Norway has a lot of natural resources such as petroleum. The shipping industry has been one of the booming industries in the country even in the past. It contributes a lot to the export sector of the country. Other industries that help in boosting the economy of the country include the public sector, agricultural industry, hydroelectric power sector, fisheries and service industry. There is a decline in traditional heavy manufacturing and agricultural industry. The living standard in Norway is very high owing to the booming economy of the country.
Moving and Living in Norway
British citizens moving to Norway do not require any visa. You only require your valid British international passport. However, it is important that you have valid passport throughout the duration of your stay in Norway. If you want to remain in Norway for any reason, you do not require applying for any residence permit but you have to register with the Norwegian police or via any of the service centres located in Kirkenes, Stavanger or Oslo. If you are not a British, you need to visit Norwegian Immigration website in order to find out the entry requirements for your country. Since the Norway has been a member of European Economic Area shipping your possessions, buying a house and getting a job in Norway is very easy.
As it has been said above, the living standard in Norway is very high. Healthcare services are available in both public and private hospitals. Public health care can be obtained free of charge. The government is supporting it using tax income scheme. But if you prefer private health care services, then you have to pay for it.
If you are moving to Norway whether with your family or alone, you will not have much accommodation problem. You can get mortgage for home purchase via big banks and other lending institutions. Alternatively, you can also find properties for rent. Norway has no law regarding involving a lawyer in the purchase and selling of a property.
Have you chosen to relocate to a different country than Norway? Check our other services - removals to Europe.
Working in Norway
Norwegian Labour and Welfare Administration (NAV) offers useful information about employment for all Britons planning to move Norway. Check the website of NAV for detailed information on employment in Norway. You can also find useful information about available vacancies from Norwegian national newspapers. Alternatively, you can check for vacancies in the various Norwegian websites.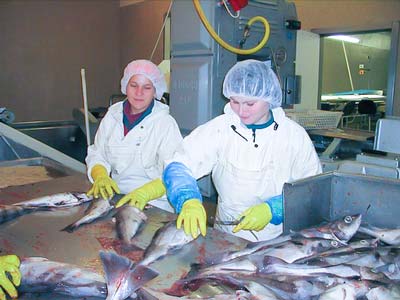 If you are not able to find any employment, you can register with Norwegian local job centre. Hopefully and probably, the Norwegian unemployment benefits may be extended to you.
However, the income support benefit is not meant for foreigners that have just moved to the country or any person resident in the country.
If you receive unemployment benefit while you are in the UK, you will continue to receive it for at least the first 6 month of you stay in Norway. Before moving to Norway, it is advisable that you let the DSS office of where you sign up know on time that you will be seeking for employment in Norway.
The local DSS will make this intention known to the DSS office in Norway whose responsibility it is to inform the Norwegian job centre. With this, you will continue to receive your unemployment benefits. 
If you are employed in the Norwegian continental shelf, you automatically enter the Norwegian National Insurance contribution Scheme. You will receive all the benefits entitled to members.

Study in Norway - Oslo and Bergen
Every year there are plenty of Britons moving to Norway to Study. Oslo or Bergen have an excellent educational system. There are various levels of education in the country. If you move to Sarpsborg, Trondheim, Stavanger or other place in Norway with your children who are still doing primary and secondary education, you will find English speaking schools where they will be registered. Lower level of education such as primary and secondary schools are available free of charge. There are also universities, polytechnics and other tertiary institutions that offer various English programs. You can apply for admission in any of these universities. There are employment vacancies for qualified teachers from English speaking countries like Great Britain.

UK citizens and citizens of other countries belonging to EU/EEA do not require any study permit in order to move and study in Norway. Check the website of Norwegian immigration for other requirements for studies in Norway. For detailed information about education in Norway, you should visit NOKUT website. If you require student removals to Norway from UK please we can offer you some special shipping rates.
Shipping to Norway from UK
There are various international shipping companies in the UK that offer removals services from the UK to Norway and vice versa. If you are moving to Oslo or Bergen with a lot of items or you have excess baggage to ship, you can find some removal companies like us that will offer you reliable shipping services to Norway from the UK.. 
However, just like in other countries, there are some custom formalities that you should satisfy when your items arrive Norway. But the process is not strict. It is a straightforward process. Our agent can help you clear your item from the customs.
Shipping to Norway offer various types of services like groupage or shared container services to Oslo, full container services to Bergen, door-to-door delivery to Drammen, removals and storage services to Kristiansand, moving packing and unpacking services to Fredrikstad and many others. Items are delivered in all destinations including such cities as Bergen, Oslo, Drammen, Kristiansand, Fredrikstad, Sarpsborg, Stavanger, Skien, Tromso, Trondheim and others.
Contact us if you are sending boxes to Russia from Norway and you are looking for the cheapest way of doing this.
Removals to Norway
Here are some of the biggest cities in Norway that you should consider settling in if you are relocating to Norway. We also offer a great number of boxes, excess baggage and furniture moving packages to Oslo, Tromso and other towns and cities in all Norway.
Furniture removals to Oslo
Relocation services to Bergen
Moving boxes and excess baggage to Drammen
Full and shared container shipping to Stavanger
Air and sea shipping to Trondheim
Cargo freight forwarding to Fredrikstad
Free shipping costs comparison to Kristiansand and all Norway
Personal belongings removals to Tromso
Full house contents removals to Sandnes
Moving and shipping to Sarpsborg
UK to Norway shipping services