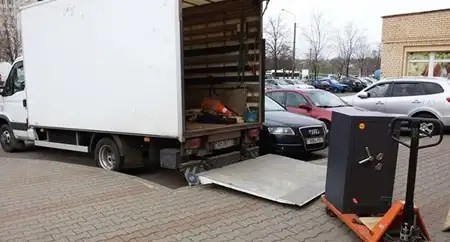 S
Sending goods from the UK to France is what we do every single day. Our vehicles leave the UK on regular basis. Depends on where you are located in the UK and where you are moving to in France we can offer either the same or next day delivery for full van load moves. The delivery time for smaller removals to France from England, Wales, Scotland and Ireland are discussed individually.
Whether you are looking for cheap removals to France from London, Bristol, Cardiff, Leeds, Manchester, Liverpool, Glasgow, Edinburgh, Aberdeen, Birmingham or from any other UK location we can guarantee very competitive shipping costs to France including Paris, Marseille, Lyon, Toulouse, Nice and more.
Give us a quick call, send an email or chat to us online. We will be happy to prepare a few options for your boxes and furniture removals to France from the UK so that you can compare the moving costs and choose the service that suits best your requirements.
Cheap removals to France - compare removal costs!
Based on our experience with removals to France we can guarantee a professional service. Whether you seek for a full or part removal to Nantes, Strasbourg, Montpellier, Bordeaux, Lille, Rennes, Le Havre Reims or anywhere you want, we are the right UK to France moving company for you. We will provide a fixed removal price quote for your household goods relocation without any surprises. Our qualified and friendly personnel will tailor our removal services according to your wishes. If you would like to book an appointment for a free survey please email us or request a non-binding offers online. We will get in touch with you as soon as possible.
What we can move for you to France from the UK?
Any type of furniture – beds, holiday furniture, 3-seater sofas, wardrobes, kitchen table shipping
Boxes with books, ornaments, clothing, etc....
CDs, TV, PlayStation, computers
Fragile items like paintings, antiques, electronics
We can plan and organize any removal to France just email us for a free price estimate
Customs and import regulations when moving to France
A move from the UK to France is relatively simple, but such a move must be combined with a proper or professional organization. Since both the United Kingdom and France are in the European Union during the move you are not liable to pay any import duties. Also there are no special, time consuming and difficult formalities to be sorted out. However some goods such as alcohol, cigarettes, weapons, etc., may be a subject to a special prohibition or restriction rules. We would transport such goods only if you have obtained a proper moving permit.
Moving with Your Pet to France
If you are planning removals to France and you want to take your cat or dog it is advisable to use a local shipping company to do it. You need to register the animal in France which will be entered to a national pet register can.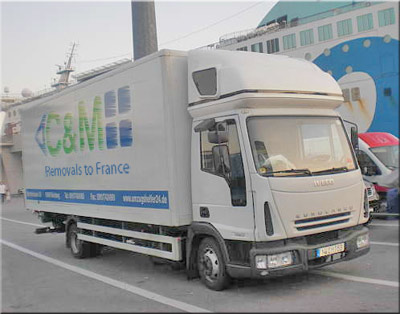 Dogs are classified in various categories. The first category includes fighting dogs of which the shipment is illegal and can be punished.
For your birds such as a parrot or parakeet, for rodents such as rats, mice, rabbits and guinea pigs it is necessary to get a certificate of the ownership. The health certificate must be issued within 5 days prior to your moving date, and the owner confirmation must certify that you are the owner of the animal. Also you must sign that you will not sell your pet.
Basic info about France
Do you want to live in France, work or study? How do you sign up? How to ship and register a UK car in France? What are the social contributions? How to get insured? Can I bring my dog ​​to France? Call us and you will find the necessary information. Check out latest deals for removals to Paris.
France is known for its beautiful life. In France, you will certainly enjoy all what's the best in life. France offers all sorts of variations. You can live beautifully in the country or move to the world metropolis of Paris. Of course there are many other interesting cities where you may want to consider the removals, which are certainly worth going to. Many people are drawn by the presence of the sea. There are plenty of nice and friendly people which is very appreciated by the Britons. You can enjoy great mudflats. However, note that the tides can be very dangerous. You will be surprised by how quick the tides are coming out and in. It may be very scary to walk on the beach. Do not disregard it. Watch your time and do not play a hero. Cheap Removals to France from the UK can be done by an international moving company. On our website you can compare local UK to France removal firms for any type of move, from 1 item to a full 3 bedroom house. The removal of furniture, washing machines, and personal belongings has been our core business for years.
If you not sure of where you want to immigrate you can compare prices for other services: shipping to USA, immigration to Canada. You can also have a quick look at international removals or just visit our home page and compare shipping costs not only to France but any country in the world.
If you would like to share with us your experience with moving to France please feel free to contact us. Our readers always look for families that have relocated. The information you provide may be of great value to our visitors. Who knows if you decide to share your details with them you may find new friends for a nice cold pint of lager or bitter.
Shipping services to France from the UK
France is one of the most well-known countries across the world. It is among the highly developed countries with a booming economy. Notable historical figures like Napoleon Bonaparte were from France. Its capital city Paris is one of the most beautiful cities across the globe. If you are thinking of where to relocate, France should be an option for you. Here are some important pieces of information about the country.
What documets do I need to visit France
Whether you just plan a visit or removals to france from the UK you will have to carry with you some documents. There are some entry requirements that you have to satisfy before you will be legitimately allowed to remain in France. Below are some of the entry requirements for British citizens who are planning removals to France and want to live and work in there or visit the country for any reason.
Passport validity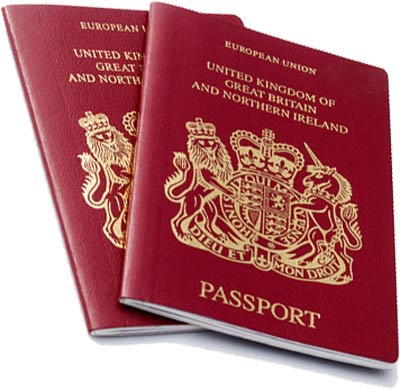 If you are looking to visit France or live and work in there, you are required to have a valid passport. The validity of the passport should cover the duration of your stay.
If you want to relocate from the UK and remain in France beyond this period, you are required to extend the validity of your passport. Based on the diplomatic understanding the British government had with France in mid-2014, the authorities of France have confirmed that British citizens with a passport which validity period has been extended by a year by British Embassies and Consulates are legally allowed to remain in France.
British citizens are allowed to move to France without visa insofar as they have valid passport. However, citizens of other countries who are residents in the UK should check with the French Embassy in the UK to find out what the entry requirements are.
Similarly, people with other type of British nationality should also confirm the relocation requirements from the website of the French Foreign Ministry or from the French Embassy in the UK.
If you are going to remain in France for more than 3 months, it is advisable that you obtain detail information on entry requirements from French Embassy.
You can use your UK emergency travel documents (ETDs) in France including when you are leaving the country.
Currency
France uses Euro like other European countries. If you planning removals to France and are shipping your entire house content from the UK you should think in advance about transferring your money. You will have to exchange the British Pounds to Euro as you will not be able to use Pounds. You can make use of your credit cards in the country. However, if you are not able to obtain cash by chip and PIN, you may be required to provide your ID. You are advised to be careful when you are using your credit cards at the ATM or public areas. The same advice applies when you are handling cash. A good idea is to use one of the international money transfer companies. By using them you could safe some money as they offer better exchange rates than high street banks.
Health
Before you travel to France, you are advised to contact the National Travel Health Network and Centre (HaTHNaC) to obtain information about medical care across the border. You will obtain from NHS Choices a guide for each country. Your GP will give you the necessary vaccinations as well as other preventive measures if there is a need for that. So, don't start your journey without meeting with your GP.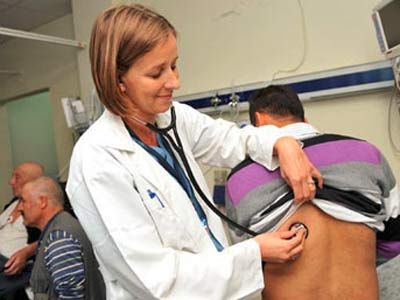 Apart from travel insurance, you are also required to obtain a free European Health Insurance Card in the UK before you move to France. EHIC is necessary even if you have purchased a medical insurance because it makes you to be eligible for medical treatment provided by the state where you are living like any other national of France. However, there is a limitation to what EHIC covers. Ongoing medical treatment, medical repatriation and non-urgent treatment are not covered by EHIC. This is why you are advised to buy your travel insurance and have sufficient fund for medical treatment before you travel to take care of these costs not covered by EHIC. In case you can no longer find your EHIC or you are not with it, you should call Department of Health Overseas Healthcare Team telephone number, +44 191 218 1999 so that you will be provided with Provisional Replacement Certificate.
If you are shipping boxes and furniture to France from England, Wales, Ireland or Scotland you may want to get good in transit insurance. Getting your paintings, antiques, sculptures and other valuables insured will give you additional piece of mind and have a stressful move.
Visit your doctor for prescription in case you will require medications during your stay in France. For English speaking emergency service including medical assistance, dial 112. If you need emergency medical assistance while in France, call the number and request for an ambulance. It is recommended that you contact your insurance/medical assistance company as soon as possible if you are taken to hospital or any medical centre for treatment.
Shipping Car to France
Car owners relocating from the UK to France can move their cars from the UK to France if they like. However, a lot of issues are involved when it comes to shipping a car to France and these issues make moving of a car difficult and challenging. When you bring your car to France, you have to apply for carte grise which is also referred to as the certificat d'immatriculation. Getting the Carte Grise is where the problem lies in France. The process of obtaining it depends on the region where you are. But generally, there are some papers that you should send to your local prefecture together with your application. So, the first thing that you should do is to find out the documents that you will require putting together. You can find out the requirements and the contact details of their regional offices from the website of Directions Regionales de lIndustrie de la Recherche et de l'Environnement (DRIRE). You can also obtain the information from the Prefecture.
The normal document that you will be required to provide include the original bill of sale and registration document, an application form (the Demande de certificate d'Immatriculation du Vehicule), a valid control technique certificate (which is sold for 80 Euros in the region) and a quits de TVA which you can obtain from the nearest Centre de Impots (tax office). Before the controle technique is issued to you, the headlamps of your car have to be modified to suit right hand side driving. Secondly, if your car does not scale through any of the sections of the test, it has to undergo some repair so that it will pass it. You should also include the cost of this repair when shipping a car to France. You will also require a letter from the French head office of the manufacturer of the vehicle that states that the type and model of your car is approved for France. Getting this letter may cost you about 110 Euros. Your proof of residence and ID in France will also be required. From the above, you will understand while it is said that a lot of paperwork are involved when one is moving to France.
When you have put together all the required documents in a file for bringing a car to France from the United Kingdom, you have to submit it to your local prefecture. Payment is made with cheque. What determine the amount to be paid are the age of the car and its horsepower. Cars older than 10 years old will cost more money. For example, a 1995 Volvo Estate was charged 234 euros in 2003.
Bear in mind that the procedure can take some time and so, make sure that you can exercise patient until it is completed. It may also cost more than you expect. If you think that the stress and the cost aren't worth it, then you should consider selling your car in the UK instead of shipping it and purchasing another one when you move to France. Note that you will be handing over the originals of all the documents you gathered and thus, it is advisable that you make copies of these papers before submitting the originals.
Driving from the UK to France tips
You should be up to 18 years before you can drive in France. As advised, you have to register your UK vehicle license with the prefecture or town hall of the locality where you live. In case you lose your vehicle license, there will be evidence with the prefecture or town hall that you have a UK license. This will make it lots easier to replace it with French vehicle license.
If you prefer driving with French vehicle license to driving with the UK vehicle license, then you have to change it with the French license at your prefecture or local town hall. Note, you are required to change the photo on your UK license after the period of ten years. This can only be done in the UK. But before you are issued with a replacement France vehicle license, you should provide evidence that you are eligible to drive a car. You have to apply for a Certificate of Entitlement from the DVLA if you are in a need of proof of entitlement to drive your car.
Motor insurance regulations in France
The motor insurance regulations of France and UK are not the same. So, you have to find out what and what are covered in your policy.
Documents required for driving in France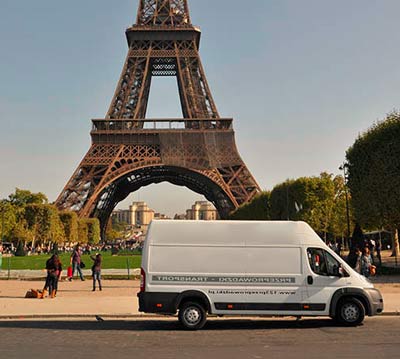 The police can stop you to find out if you satisfy the requirements for driving and if you have the required documents. The documents you will be asked to provide for verification by the police are your driving license, insurance papers, car papers, identification document or your passport and those of your passengers if you have any, MOT/Control technique certificate (which you have to renew every 2 years if your vehicle is more than four years old), a red warning triangle and a high visibility jacket.
If you choose to carry out cheap removal to France on your own with a van hired in the UK you will have to check with the van hire company if you are eligible to drive the van across the border. In most case the van hire firms do not let their vehicles to leave the UK. In such case your van can be stopped and returned to the UK while attempting crossing the border.
What you should know when you relocate to France
Paris the capital city of France has two major airports, namely, Orly and Charles de Gaulle airports. These airports are not far from the centre of the city. However, besides these two major airports, there are other international airports in France. All the main airports in the major cities across the UK have flights to different airports in France. If you have any extra baggage you will easy find a freight forwarder that will offer you cheap excess baggage costs.
The train services are also very efficient, easy and quick if you are moving to central Paris with Eurostar. Ferry services are also available for people looking to make a long cross from areas like Plymouth and Portsmouth for removals to South France such as Caen, Roscoff and Saint-Malo. The ferry services are also available from Dover to Calais.
There are taxi services for getting around the town and commuting. If you are moving with a lot of excess baggage their will be of some help to you. Saloon cars are used for taxis in France. However, there is always a tax sign on top of every saloon used as a taxi. If the taxi is not carrying any person or is available for rent, the taxi sign will be lighted up. But a good number of the taxi drivers leave the lights on whether it is free to carry any passenger or not. This can make it more challenging to differentiate one that has a passenger and one does not have any. To be on the safer side, it is advisable that you book for the services in advance. To find a cheap, last minute and urgent shipping to France from UK mover please visit the following page to compare international house moving quotes to Paris, Marseille or Marseille.
UK expats moving to France will not find it difficult to find a suitable accommodation. As a country with booming tourist industry, there are hotels of different star ratings in France. The cost of a room depends on the size of the rooms as well as on the amenities available in them and the location. In Paris a double room in an averagely rated hotel is about 80 to 64 per day but in other cities, an averagely rated hotel may cost about €50 (€40). If you check online especially in cities that deal on hotel like Hotels(.)com, you will find the average price for various hotels.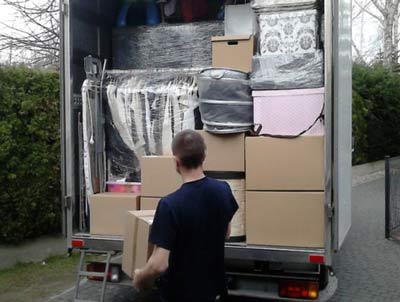 There are also houses for rent and for sale in various cities including Paris. If you search for apartment for rent or home for sale, you will definitely find one. You can rent or buy one depending on your financial capability or on your requirements. The cost of the accommodation depends to a greater extent on the number of rooms and facilities the apartment has as well as on the location. The average cost of a two-room apartment within the region of Paris is about €118,000-€170,000 which is about £94,464-£136,092. But in other places, the average cost is €109,000 or £87,259. If you are looking for a 4 bedroom apartment in the Parisian region, expect an average cost of €250,000 which is about £200,136. In other regions, it may cost €170,000 or £136,092. These prices given above are not constant. They change with the market.
There are shops and supermarkets where you can buy any product and groceries if you need it. A pint of milk may cost 56p or €1.22. Note that the Euro is the local currency of France and other European countries.  
French remains the official language of France and it is the widely spoken language. Just as you will easily find Brits who do not know a world in French, there are also a lot of French people that do not know any word in English. Besides, there are other regional languages in France such as Occitan, Basque, Breton, Corse or Corsican and Catalan.
France is known for high taxation. In 2012, the country together with Hungary occupied the third position in the list of countries with the highest tax per person without any dependent according to OECD. Single individuals pay an average tax of 49.9% of their monthly income. However, there are variations in tax rates. Taxes are normally paid in arrears and according to family units and not on the basis of individuals. Married people with children are taxed differently from single and childless couple. Different parts of a person's income have its unique allowances. You can obtain detailed information about the how people are taxed in France from the website of Spectrum Group.
Besides income taxes, employees are required to pay social charges on their earnings. The social charges resemble the national insurance contributions in the UK. Your status as a salaried worker determines the rate of the social charges that you will pay. Generally, it is about 20% – 25%. If you are working for yourself, you will pay around 40%. There may be other social charges that you will be asked to pay for.
You can send a mail from France to the UK. There are several courier services to choose from. If you want the mail to be delivered urgently to UK, the Prioritaire service is an option for you. Your mail will take a maximum of 2 days in order to be sent to the UK with this service. But if the message is not urgent and nothing will go wrong if the mail gets to UK in 6 days, then you should go for service economique.
Reasons why You Should Move to France from the UK
If you are looking to spend your holiday, live and work or retire in a destination with more relaxed and carefree lifestyle, impressive healthcare system, breath-taking scenery including historic sites, mouth-watering and nutritious dishes, slower pace to life  and numerous places of interest, house removals to France should be an option for you. In the recent time, the country has attracted the admiration and interest of many Brits not just because of its beauty but its close proximity to their homes. Whether you are looking to spend your holiday in France or relocate there in search of greener pasture, you will definitely not regret your decision to come to France for whatever reasons. However, such a decision is a big one and not something that you should take in a hurry without a thorough consideration of a lot of factors. In order to help you make a decision quickly, we have put together eleven reasons why France is an ideal location for you to relocate.
Amazing cuisine
The french cuisine is a great reason and advantage for removals to France which is one of the countries across the globe with impressive cuisine. The country has different kinds of sumptuous dishes that will satisfy the taste bud of any foodie. It is a paradise for gourmet. Though each region in France has its culinary speciality, the French cuisine as a whole is a world class cuisine. This explains why UNESCO has declared French cuisine as UNESCO World Heritage cuisine. No matter the region you are staying in France, you will have rich dishes to choose from. There is always something that will appeal to everybody in France. Whether you are able to prepare these dishes or not, there is nothing to worry about. You will still be able sample any dish you want if you because there are a lot of restaurants lining the streets with awesome dishes in their menu where you can dine out. If you are a chef you will not have any problems with finding a job.
More relaxed approach to work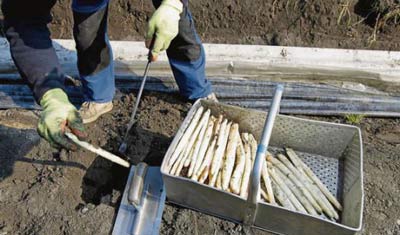 The French approach to work is one of the more relaxing and comfortable approach to work. The work approach adopted by the French could be best described as working to live rather than living to work. The country has enacted labour laws that put the working hours per week at 35 hours. If you work more than 35 hours per week, you will be paid for overtime. The overtime payment is not optional for employers. Apart from this, every worker in France is entitled to 5 weeks of paid leave and 13 bank holidays. The working environment is always superb. The French people still cherish the traditional values which include having time for fun with one's family and friends. In the UK, life is always busy and full of hustling. However, in France, the pace of life is slower. The country has an awesome progressive benefit system through which the government provides assistance to families that are in need. You will not be surprised to see families that are being given 240 Euros per month by the government in order to help foot the bill of their basic needs. Moving to France will make your life much easier and less stressful.
Lots of things to see and do during one's holiday and leisure
France is rich in alluring landscapes and beautiful scenery of different types including geological, geographical and historical scenery. There are sandy beaches, stunning mountainous landscapes of the Alps, stunning historic architectures, turquoise waters of the French Riviera, gigantic churches and many more. Besides having a lot to do and see in the country, it is also very easy to get around or move from one place to another thanks to the impressive transport system of the country. The country public transport and intercity travel are second to none. Whether you want to explore the rural areas or move from one big city to another like from Montpellier to Paris, you can avail yourself of the affordable public transport.
Enjoy a happy and healthier lifestyle
The French people have one of the healthiest lifestyle across the world. The sunnier weather suitable for great outdoor coupled with more free time allows the French to have fun and healthier lifestyle. Workers do have time to spend with their families. Rather than commuting for a short distance with cars, most people prefer walking it or using their bicycle. This attitude gives lot of health benefits. It is an opportunity for you to exercise yourself and have a glimpse of the road side scenery. The healthcare system in France is one of the best across the globe. So, if you fall ill, you will have rest of mind because you are being looked after by capable medical personnel.
The family is highly cherish
The traditional institution of the family is highly cherished in France and in fact, it is put first before other thing including work. Relocating to France with family may make your family life better. This explains why the government provides aids to families to enable them meet their financial needs. The work hours are structured to allow workers plenty of time to stay with their families. Given this, the country is considered as a great place for families that have children. In France, families enjoy their meal together and the meal time is always longer. The education system of the country is one of the best across the globe. Education programmes in the country are not stressful and yet the schools maintain high standard ensuring that every pupil or student gets the best from the school programmes. Owing to the quality of education provided to the pupils and students in all levels of education, the performance of the schoolchildren and students of higher education institutions are highly impressive. To help families with little children take good care of their children, the French government subsidises childcare even though it is generally cheaper. So, if it is impossible for you to be with your children at home, there is nothing to worry about because they are still in safe hands.
Great sunnier Mediterranean weather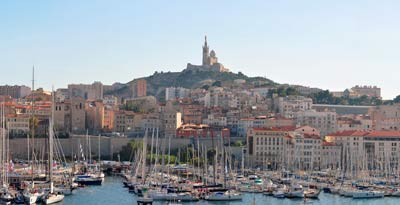 Removals to France means much better and more enjoyable weather conditions. You will have much more opportunities to enjoy the sunshine in comparison to the UK. France has a great weather condition which is warmer than the weather condition in the UK. Though, it is not every part of the country that has awesome sunny weather but in general, the country enjoys more sunshine than most European countries. The warm Mediterranean climate of the country is one of the reasons why many Brits prefer spending their holiday in France or living and working in the country. The summer season is great for outdoor activities. The temperature in the south coastal region of France rarely falls below 30 degrees from May to September which is unlike the Alps that have feet of snow throughout the year with the mercury dropping below the freezing point.
A paradise of fashion of enthusiasts
If you are a fashion enthusiast, then France in general and Paris in particular will appeal to you. There are world class fashion scenes in many places in France especially in its capital city, Paris which can be described as the world's fashion capital.
High security and low crime rate
If you have small children and are relocating to France from UK you will enjoy the high security and low crime rate. If you care about the security of your family or you prefer living in a place with low crime rate, then you should consider living in France. When compared with the UK, the country has lower crime rate. Definitely, the relaxed and impressive lifestyle of the residents is a major contributing factor to the low crime rate in France. It is good to mention that the crime rate in France differs from regions to regions or cities to cities. Some places may have higher recorded cases of crime than others but in general, the crime rate in the country is lower than those of most countries in Europe including the UK.
Opportunity of climbing the Eiffel Tower
If you want to obtain a panoramic view of the great city of Paris, then you should consider climbing the Eiffel Tower which was built in 1889 for the World's Fair. Even if you do not climb the tower, getting closer to view and touch it is enough lifetime and memory experience which will keep you pondering on the ingenuity of the French engineers. But the Eiffel Tower is not the only thing to see in Paris. There are plenty of world class art galleries and museums in Paris. You may require days to fully explore some of them like the Louvre.
Close proximity to the UK
One of the reasons why a good number of Brits tourists, holidaymakers and greener pasture seekers move to France is because it is very close to the UK. Its close proximity makes the traveling cost to be highly affordable. Besides, they can easily come back home if there is any emergency. The pain and discomfort of living away from one's home are not so much felt by British expats in France as they can easily get correspondence from home.
If you factor in the above reasons, definitely, you will see reasons with the Brits who visit France on yearly basis or who are living and working in France.  
Comparing cheap removal services to France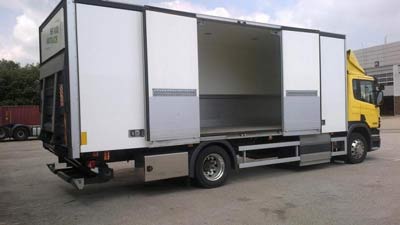 The thought of moving to France definitely will conjure up some feelings of excitements. You have read a lot about France and you cannot wait to experience life in the country. However, the logistics involved in the moving process can be overwhelming, challenging and stressful. You will have a lot of things to content with. This highlights the importance of hiring a reliable and reputable international removals to France. If you hire the right UK to France shipping firm, you will have time to attend to other things. Hiring a reliable mover is also a veritable means of saving money and getting some loads off your shoulder. So, it will pay you a lot if you spend time to find a reliable international shipping to France that will ensure that your items get to your new home in good conditions.
If you perform a Google search on removal services from UK to France, definitely, you will obtain an impressive result. Also the shipping cost to France from the UK will depend on the type of mover you choose. The best way is to obtain a few quotes from different movers and compare removals to France to get the cheapest one but at the same time providing a quality moving services. However, the problem is distinguishing reliable companies from other removal companies. How do you decide which company to hand over your valuables to? In other to help you make an enlightened decision, we have put up 10 removal tips and some advice on moving to France from UK. With these tips, you will be able to find a reliable man and van to France that will take some load off your shoulder. Thus, you will have enough time to do other things and help your family settle down in France instead of bothering yourself about your household items and personal valuables. Check our offer of removals to Slovakia from France.
Accreditations
When it is time for you to hire a shipping service to France, it is important that you check if the company you want to hire its services meets the international quality standards. The best way of finding this is to ensure that you hire a company that is FAIM and ISO accredited. You can find out movers to France that are FAIM and ISO accredited from www.fidi(.)faim(.)com and www.isocertification(.)org respectively. Besides these, it is also good to hire a cheap removals to France that is a registered member of any professional organization of removers such as International Association of Movers (IAM) and British Association of Movers (BAR). These organizations and associations play arbitrary role or mediate disputes between their members and their clients. They can even refund a client or ask another member to provide the service if the client wins the case and then punish their member. Besides, they have strict regulations and requirements which freight forwarders are required to satisfy before they are registered. So, for a company to meet the requirements, it means that the company is able to meet these strict requirements.
Check for shipping companies to France that have record of offering quality service from start to finish
You cannot have a successful move if something goes wrong either in the beginning, middle or end of the move. Everything needs to move finely and according to plan from beginning to the end. This is why you need to hire a UK shipping to France company that provides consistent quality services from beginning to the end regardless of the part of France that you are moving to. You should look for an international UK to France mover that has wide network of branches across France and globally using the same quality standards from the UK which is the point of departure to your destination in France. Alternatively, you can make do with companies that work with reliable and reputable agents and partners that are accredited by a recognized body and registered with professional organizations in the cities of France where they do not have any subsidiaries. It is also necessary that you hire the services of a company that provides complete removal solutions which include parking, unpacking, cleaning, refuse disposal, collection, delivery, sending furniture overseas, including furniture removals to Russia, also storage services and others. If you need multiple services, you will not start the search for a reliable company all over again. You will simply ask your move manager to include the service you want in your move arrangement. Besides, most companies offer discounts to clients that hire multiple services from them. With a reliable UK to France removals you will be comfortable about the safety of your goods. Check our France to Turkey shipping companies offer.
Look for a removal company that work with professional and multilingual staff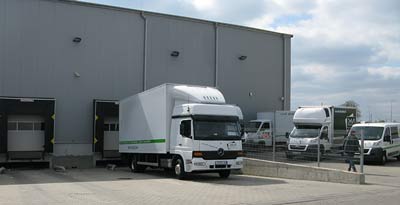 As mentioned above, the official language of France is French and most people in the country do not have any knowledge of the English language. So, it will benefit you if you hire a cheap furniture and boxes shipping to France firm that works with well trained and professional staffs who can speak both English and French. This will enhance communication between you and the company. There will be no fear of misunderstanding in communication between you and the service providers. If you hire packing service, you and the packers should be able to communicate fluently in the language both of you will understand. You should also ensure that the staffs are highly professional and well trained. They should be highly knowledgeable with the custom regulations as well as clearing and forwarding process. They will be able to handle projects in compliance with standards set up by the company. Good staffs always aim at fulfilling the promises of the company to the clients. Above all, they should be polite and customer-focused while handling the project. Take time to read the reviews of the company to know what their previous customers say about the attitude of the staffs of the company. You should also go through the business policies of a company. If you are satisfied with them, you can go and hire the company. This is because a company's business policies determine to a greater extent how it trains its staffs. For example, if a removal company includes customer satisfaction in their business policy, they will definitely train their staffs on how to satisfy their customers. If you require shipping services from other EU countries to France, be it moving to Romania or UK, you can also get appropriate services from us.
Hire a UK to France removal company that uses quality packing materials
The quality of packing supplies for moving used in packing your items has great impact on the safety of your items. During moves no matter the means of transportation that is used, the items being moved are subjected to shocks and sometimes unfavourable conditions that can result in damage and breakages. But the effect of the shocks can be reduced or eliminated if quality packing materials are used for the packing of the items. Reliable removal companies understand this fact and thus, they make use of quality packing if a client also hires their packing services. Some also stipulate the types of packing materials a client that wants to do the packing by himself or herself should use. Besides, FAIM has standards which accredited members should satisfy when it comes to packing materials. A good and cheap removals to France should be eco-friendly in their services and thus it should make use of renewable and eco-friendly packing materials.
Another good important reason why you should hire a removal service to France from London that makes use of quality packing materials for packing is because it has effect on your removal insurance. Most insurance companies do not pay for damages that occur as a result of the use of poor packing materials. So, if you want to get compensated in the event of damages and breakages, it is necessary that you hire a removal service that will ensure that your items are packed with quality packing materials.
Look for a company that puts premium on safety and security
Whether you are hiring only removal services or other services such as storage and packing services, it is important that you hire a company that puts premium on safety and security. There are important questions that you should ask yourself in this regard. Some of the questions to ask yourself are: what are the security measures taken by the company to ensure the safety of items in their possession? Does the UK to France Movers provide their staff with training on security measures? What security devices have the company in their storage facility? These are some of the questions you should ask yourself before you hire a company. The answer to these questions will determine how reliable the company is in terms of security. You should enquire about the security policies of the mover. Check the extent the company has gone in making use of equipment created with security devices of the contemporary technology.  Are the shipping costs to France calculated based on fair rates? For example, there are today lift vans with shock absorbent features for safe storage and transportation of goods. Storage units today have temperature control features for storage of items that are sensitive to changes in temperature. So, it is necessary that you check all these before you hire a company.
Hire a removal company to France with good business values, practices and ethics
A lot of things are involved in 20ft or 40ft container shipping to France form United Kingdom, London. There is the concern for the safety of the valuables of the people relocating from one place to another. Another concern is the impact of moving on environment. The use of packing materials that is not biodegradable, recyclable or renewable and carbon emissions facilitate the destruction of the ozone layer that shields use from the scorching heat of the sun. In order to forestall or eliminate the effects of cheap shipping to France on the environment, it is important for companies to incorporate good values, practices and ethics into their business policies. So, if you care about the good of the atmosphere, you should consider hiring a man and van removals to France company that imbibes green technology or that has a good working ethics inspired by the green revolution concept. It may be difficult to find such a company if you are assessing them based on the words of their adverts only. You should check the type of vehicles they use as well as the packing materials and other equipment they used in executing their functions. You should also check other extra business activities of the cheap removals to France from London and all the UK to see if they support going green campaign. For example, there are different programmes that have been established over the years that support and highlight the importance of good business values, practices and ethics that enhance the green revolution practices. A typical example of such a programme is the United Nations Global Compact which supports good business practice in areas of anti-corruption, environment and human rights. A good removal company should show support for such programmes and courses by participating in it. You should look for such a UK to France freight forwarder..
Top cities in France
France is a highly developed country comprising different cities. Each region is unique in some aspects. Whatever city , town of village you choose to relocate to we can provide removals to France for you at competitive prices. However, some cities are more popular and have higher international reputation than others. They also have better infrastructures, amenities and places of interest. Some are historically more important than others. If you are planning to relocate to France or to visit the country for one reason or the other, it is important that you know more about these cities. Top five cities in France that you should know before visiting France are Paris, Nice, Toulouse, Lyon and Marseille. Below is some important information about these cities.
Paris which is located in the northern part of the country and situated on the Seine River is the capital and most populous city of France. It is a central city in the Paris Region which is also called The Region Parisienne or the Ile-de-France region. Paris is one of the oldest cities in the world that were founded in the ancient time. It was named by the Celtic people known as the Parisii who founded and named it in 3rd century BC. It witnessed improvement in many areas including trade and thus by 12th century it became the largest city in the western world.
Today, the city has developed into a world class city with world class infrastructures and amenities. It is not just one of the most beautiful cities across the globe but the centre of commerce, fashion, finance, science and arts. The University of Paris which is among the oldest universities in Europe, Louvre, the most visited art museum across the globe and other museums like Musee d'Orsay and Musee National d'Art Moderne, notable architectural landmarks like the Notre Dame Cathedral, Basilica of Sacre Coeur and Eiffel Tower and other stunning places of interest, attractions and scenery are homed in Paris. It has a booming economy driven by a number of businesses in different sectors. 30 companies in the Fortune Global 500 are headquartered in Paris, the capital city of France.
Removals to Marseille
Marseille is the capital cit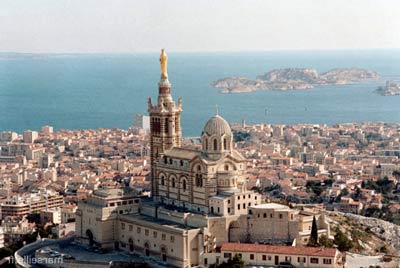 y of not just the Bouches-du-Rhone department but also the capital city of the Provence-Alpes-Cote d'Azur region of France. It was historically the major trade port of the French Empire which made it to become the most important trade centre in the region historically speaking. Today, the city has continued to dominate trade and other activities in the region. It has developed into the largest commercial port as well as the largest city of France on the Mediterranean coast. The city is also the major centre of industry in France. As a world class city, it boasts of numerous amenities and infrastructures such as sea port, airport, roads, schools and others. Thus, it can be put on a par with other big cities across the globe. According to the May 2005 publication of L'Expansion which is a French financial magazine, Marseille is the most dynamic of the large cities in the country. According to the magazine, 7,200 companies have been established in Marseille since 2000. Besides trade, there are other sectors that are still performing in Marseille. It is the second largest centre of research in France. Tourism, technology related industry and others are all performing well in Marseille.
Removals Lyon
Lyon which is also known as Lyons is a city in Rhone-Alpes region. The city is between two other big cities, namely, Paris and Marseille. It situates 470km and 320km away from Paris and Marseille respectively. Geneva in Switzerland, Turin in Italy and Strasbourg in France are other cities that are at some distance away from Lyons. In terms of population, it comes third after Marseille and Paris. However, its metropolitan area is the second largest metropolitan area in the country. The city boasts of historical and stunning landmarks including architecture. The city has a lot to offer its residents including locals, visitors and expats. It boasts of alluring cuisine and thus, it is reputed since late 20th century as France's and world's capital of gastronomy. The city is dubbed the Capital of Lights thanks to the four days Fete des Lumieres, the light festival that begins on every 8 December. The economy of the city is a diversified one with the banking, pharmaceutical, chemical and biotech industries as the booming industries. The city is the 2nd economic and convention centres in France. In Mercer's 2010 liveability rankings, it occupied the 38th position globally and 2nd in France. In terms of innovation, it was ranked second in France and eighth in the world.
Removals to Toulouse
Toulouse is one of the top ranked and most popular capital cities in France. It is the capital city of the Midi-Pyrenees region and the south-western French department of Haute-Garonne. The city has been a capital city of defunct provinces in the past before it is made the capital city of Midi-Pyrenees which is the largest region of France. The metropolitan area of Toulouse is the fourth largest in France flowing Marseille, Lyon and Paris which are ranked 3rd, 2nd and 1st respectively. The city is widely popular in Europe for advancement in the aerospace industry. Popular aerospace industries such as Airbus, SPOT satellite system, Galileo positioning system, ATR, the Airbus Group and the Aerospace Valley are all headquartered in Toulouse. The largest space centre in Europe, CNES's Toulouse Space Centre (CST) and Intel also has their headquarters in Toulouse. It has remarkable architecture. Toulouse is today dubbed the Pink City because of its unique architecture created from terra-cotta bricks that are pink in colour. Two UNESCO World Heritage sites, namely, Basilica of St. Sernin and the Canal dull Midi are located in the Pink City. There are other places of interest and attractions in Toulouse that will meet the needs of tourists.
Removals to Nice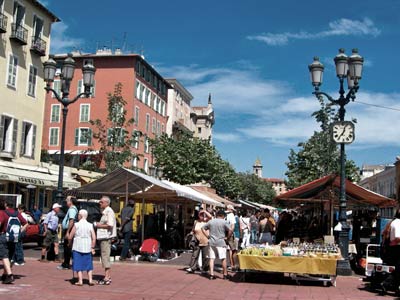 Nice is another popular French city. It is located on the France's southeast coast on the Mediterranean cost. It is a city in the Provence-Alps-Cote d'Azur and the capital of the Alpes Maritimes department. As a capital city and the 5th most populous city in the country, it has a stunning beauty as well as all the infrastructures and amenities that should be in a modern city. Its name which is fully written as Nice la Belle (meaning nice the Beautiful) is a unique way of highlighting its beauty. One aspect of this city that marks it out from other city is its mild Mediterranean climate which is suitable for outdoor activities during the summer season. The winter also is not severe in Nice. Owing to the booming tourism industry, the city is one of the most visited cities in France. This explains why it has the second busiest airport in France after the two main airports in Paris. It also has the second largest capacity in France. If you relocate to Nice, you will not lack of things to do both during summer and winter seasons.
There are other big cities in France with booming economy. But the above 5 are the most popular and largest ones. When it is time for you to relocate to France, you should take time to read about these cities and other cities in France in other to make informed decisions.
Contact us today to compare average removal costs to France from the UK and find out how much is to send 5, 10. 50, 100, 200, 500 cubic feet of boxes and furniture to France.