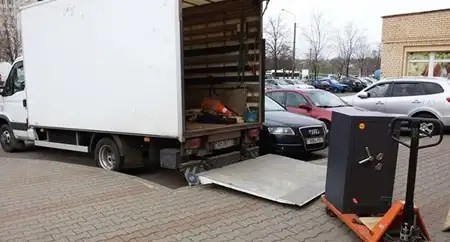 Shipping to France from UK
S
Sending goods from the UK to France is what we do every single day. Our vehicles leave the UK on regular basis. Depends on where you are located in the UK and where you are moving to in France we can offer either the same or next day delivery for full van load moves. The delivery time for smaller removals to France from England, Wales, Scotland and Ireland are discussed individually.
Whether you are looking for cheap removals to France from London, Bristol, Cardiff, Leeds, Manchester, Liverpool, Glasgow, Edinburgh, Aberdeen, Birmingham or from any other UK location we can guarantee very competitive shipping costs to France including Paris, Marseille, Lyon, Toulouse, Nice and more.
Give us a quick call, send an email or chat to us online. We will be happy to prepare a few options for your boxes and furniture removals to France from the UK so that you can compare the moving costs and choose the service that suits best your requirements.
Cheap removals to France - compare removal costs!
Based on our experience with removals to France we can guarantee a professional service. Whether you seek for a full or part removal to Nantes, Strasbourg, Montpellier, Bordeaux, Lille, Rennes, Le Havre Reims or anywhere you want, we are the right UK to France moving company for you. We will provide a fixed removal price quote for your household goods relocation without any surprises. Our qualified and friendly personnel will tailor our removal services according to your wishes. If you would like to book an appointment for a free survey please email us or request a non-binding offers online. We will get in touch with you as soon as possible.
What we can move for you to France from the UK?
Any type of furniture – beds, holiday furniture, 3-seater sofas, wardrobes, kitchen table shipping
Boxes with books, ornaments, clothing, etc....
CDs, TV, PlayStation, computers
Fragile items like paintings, antiques, electronics
We can plan and organize any removal to France just email us for a free price estimate
Customs and import regulations when moving to France
A move from the UK to France is relatively simple, but such a move must be combined with a proper or professional organization. Since both the United Kingdom and France are in the European Union during the move you are not liable to pay any import duties. Also there are no special, time consuming and difficult formalities to be sorted out. However some goods such as alcohol, cigarettes, weapons, etc., may be a subject to a special prohibition or restriction rules. We would transport such goods only if you have obtained a proper moving permit.
Moving with Your Pet to France
If you are planning removals to France and you want to take your cat or dog it is advisable to use a local shipping company to do it. You need to register the animal in France which will be entered to a national pet register can.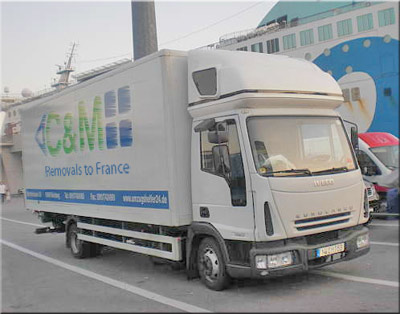 Dogs are classified in various categories. The first category includes fighting dogs of which the shipment is illegal and can be punished.
For your birds such as a parrot or parakeet, for rodents such as rats, mice, rabbits and guinea pigs it is necessary to get a certificate of the ownership. The health certificate must be issued within 5 days prior to your moving date, and the owner confirmation must certify that you are the owner of the animal. Also you must sign that you will not sell your pet.
Basic info about France
Do you want to live in France, work or study? How do you sign up? How to ship and register a UK car in France? What are the social contributions? How to get insured? Can I bring my dog ​​to France? Call us and you will find the necessary information. Check out latest deals for removals to Paris.
France is known for its beautiful life. In France, you will certainly enjoy all what's the best in life. France offers all sorts of variations. You can live beautifully in the country or move to the world metropolis of Paris. Of course there are many other interesting cities where you may want to consider the removals, which are certainly worth going to. Many people are drawn by the presence of the sea. There are plenty of nice and friendly people which is very appreciated by the Britons. You can enjoy great mudflats. However, note that the tides can be very dangerous. You will be surprised by how quick the tides are coming out and in. It may be very scary to walk on the beach. Do not disregard it. Watch your time and do not play a hero. Cheap Removals to France from the UK can be done by an international moving company. On our website you can compare local UK to France removal firms for any type of move, from 1 item to a full 3 bedroom house. The removal of furniture, washing machines, and personal belongings has been our core business for years.
If you not sure of where you want to immigrate you can compare prices for other services: shipping to USA, immigration to Canada. You can also have a quick look at international removals or just visit our home page and compare shipping costs not only to France but any country in the world.
If you would like to share with us your experience with moving to France please feel free to contact us. Our readers always look for families that have relocated. The information you provide may be of great value to our visitors. Who knows if you decide to share your details with them you may find new friends for a nice cold pint of lager or bitter.
Cheap Removals / Moving / shipping to France from the UK
France is one of the most well-known countries across the world. It is among the highly developed countries with a booming economy. Notable historical figures like Napoleon Bonaparte were from France. Its capital city Paris is one of the most beautiful cities across the globe. If you are thinking of where to relocate, France should be an option for you. Here are some important pieces of information about the country.
What documets do I need to visit France
Whether you just plan a visit or removals to france from the UK you will have to carry with you some documents. There are some entry requirements that you have to satisfy before you will be legitimately allowed to remain in France. Below are some of the entry requirements for British citizens who are planning removals to France and want to live and work in there or visit the country for any reason.
Passport validity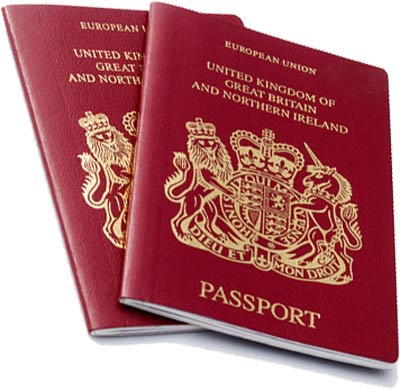 If you are looking to visit France or live and work in there, you are required to have a valid passport. The validity of the passport should cover the duration of your stay.
If you want to relocate from the UK and remain in France beyond this period, you are required to extend the validity of your passport. Based on the diplomatic understanding the British government had with France in mid-2014, the authorities of France have confirmed that British citizens with a passport which validity period has been extended by a year by British Embassies and Consulates are legally allowed to remain in France.
British citizens are allowed to move to France without visa insofar as they have valid passport. However, citizens of other countries who are residents in the UK should check with the French Embassy in the UK to find out what the entry requirements are.
Similarly, people with other type of British nationality should also confirm the relocation requirements from the website of the French Foreign Ministry or from the French Embassy in the UK.
If you are going to remain in France for more than 3 months, it is advisable that you obtain detail information on entry requirements from French Embassy.
You can use your UK emergency travel documents (ETDs) in France including when you are leaving the country.
Currency
France uses Euro like other European countries. If you planning removals to France and are shipping your entire house content from the UK you should think in advance about transferring your money. You will have to exchange the British Pounds to Euro as you will not be able to use Pounds. You can make use of your credit cards in the country. However, if you are not able to obtain cash by chip and PIN, you may be required to provide your ID. You are advised to be careful when you are using your credit cards at the ATM or public areas. The same advice applies when you are handling cash. A good idea is to use one of the international money transfer companies. By using them you could safe some money as they offer better exchange rates than high street banks.
Health
Before you travel to France, you are advised to contact the National Travel Health Network and Centre (HaTHNaC) to obtain information about medical care across the border. You will obtain from NHS Choices a guide for each country. Your GP will give you the necessary vaccinations as well as other preventive measures if there is a need for that. So, don't start your journey without meeting with your GP.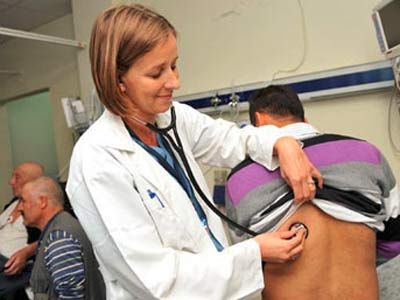 Apart from travel insurance, you are also required to obtain a free European Health Insurance Card in the UK before you move to France. EHIC is necessary even if you have purchased a medical insurance because it makes you to be eligible for medical treatment provided by the state where you are living like any other national of France. However, there is a limitation to what EHIC covers. Ongoing medical treatment, medical repatriation and non-urgent treatment are not covered by EHIC. This is why you are advised to buy your travel insurance and have sufficient fund for medical treatment before you travel to take care of these costs not covered by EHIC. In case you can no longer find your EHIC or you are not with it, you should call Department of Health Overseas Healthcare Team telephone number, +44 191 218 1999 so that you will be provided with Provisional Replacement Certificate.
If you are shipping boxes and furniture to France from England, Wales, Ireland or Scotland you may want to get good in transit insurance. Getting your paintings, antiques, sculptures and other valuables insured will give you additional piece of mind and have a stressful move.
Visit your doctor for prescription in case you will require medications during your stay in France. For English speaking emergency service including medical assistance, dial 112. If you need emergency medical assistance while in France, call the number and request for an ambulance. It is recommended that you contact your insurance/medical assistance company as soon as possible if you are taken to hospital or any medical centre for treatment.
Relocating to France: tips and pitfalls to avoid
Your decision regarding removals to France from London, Bristol, Manchester, Liverpool, Preston, Sheffield, Coventry, Birmingham, Glasgow or Edinburgh definitely is one that you will not regret. Indeed, it is a great decision that will conjure up feelings of happiness in you. However, as with every other move, it poses some great challenges that make it to be stressful and daunting. To have a successful relocation and to be able to overcome the challenges involved in it, there are some potential pitfalls that you should avoid. Here are some of the pitfalls and tips to apply when you are moving to France.
Learn French
France is not an English speaking country. French which is the official language of the country is one of the most popularly spoken languages across the globe. So, if you are traveling or moving to France, it is advisable that you start a French course here in the UK as soon as you make up your mind removals to France. Imagine being in a shop to purchase some important items but the shop assistance does not know any word in English. Or your kid is ill and you take him or her to the hospital, you know exactly the symptoms that he or she is suffering from. But you are not able to explain it to the doctor who does not know anything in English. Indeed, it can be very frustrating. This is why it is advisable that you start learning French before you travel or relocate.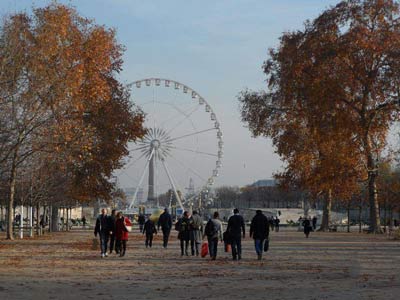 There is the tendency for some expats to think that they can easily learn the language when they are living with the natives. This may be true but it can be frustrating and you may undergo a lot of difficulties during the period you are learning the language. So, it will pay you more if you begin learning the language on time. You will find a lot of French texts books in many bookshops in the UK. Buy as many books, tapes and videos as possible and start learning the language. Watch French TV channels so that you will be at home with French culture.
If you are able to speak French very well, you will be able to do like the French, deal with doctors, dentists, banks, tax authorities, the locals and carry out your daily activities in France. It will also help you to establish a better and deeper relationship with the locals. It will be difficult for you to connect with peoples if you are not able to speak their language. Besides, a lot of bureaucracies are involved in the French society and to be able to cope with the situation, you need to speak the language very well. 
Once you have moved to France there will be plenty of things you will have to sort out. Knowing the language will allow you to settle dons quicker and you will not fell like a complete stranger.
Buying sufficient medical insurance
Not buying a sufficient medical insurance is one of the painful pitfalls that you should avoid if you are moving to France. There is the tendency for some British expats planning removals to France to think that the free French National Health Service will be sufficient for them. This may be true for some people and not for some other people because as mentioned above, it does not cover everything. Besides, French National Health Service does not work as the UK National Health Service. Even though it is very efficient, it is not always totally free. Normally, the patients pay upfront for the services. After the service, they will forward the bill to the authorities for reimbursement. But as experience has shown, the authorities most often do not give a full reimbursement. The patents take care of the shortfall themselves. This highlights the importance of having top-up medical insurance known in France as mutuelle or complementaire. So, always bear this mind.
Before you can be eligible for medical and social security benefits in France you are expected to  contribute to the social security system. Your employer also contributes towards your costs. To make the contribution which is calculated as a percent of your taxable income, you have to register at the office of the local securite sociale or the office of Caisse Primaire d'Assurance Maladie (health insurance office). By making this contribution, you will obtain health and social security benefits. These benefits are also extended to your dependents. The standard of healthcare services provided in France is very high and thus, the contribution is higher than what is being paid in the UK.
Though those that contribute to the social security system are entitled to free medical treatment, there is always a limit to every kind of treatment. The state does not pay for all rather, it will pay about 65-90 percent of the total cost. The patient has to pay for what is remaining. Some illnesses are not included in this. To ensure that you are able to pay for your medical treatments and those of your family members, you should consider taking out a complementary health insurance policy. Buying additional health insurance will benefit people that visit the hospitals for medical treatments more often and families that have children. But you should note that the extent the insurance company will pay and the type of illnesses that will be paid for which are indicated in the policy. For example, some policies do not cover pregnancy healthcare or pre-existing conditions. So, you have to make sure that your policy covers all that you require.
In the light of the above, if you are not ready to pay additional medical charges, then it is necessary that you buy a top-up health insurance policy.
Avoid do-it-yourself home renovation project if you are not skilful
Before you set up your removals date you should find somewhere to live in France. Some homes are sold at affordable price because they are dilapidated. If you buy a home that require renovation, you should go and hire home renovation professionals rather than doing it by yourself. There is the tendency for some people to try to carry out some home renovation projects by themselves as a means of cutting cost. Home renovation work is a type of work that requires expertise. So, you do not embark on such type of work unless you are a professional in it or you are well trained on how to do such a work. Remember that some renovation work may require knocking of some parts of the building and if you are not good at it, the entire building can collapse. Also if you are hiring a UK to France movers to deliver you furniture and household goods make sure they can provide a storage space at the destination just in case you new home is not ready.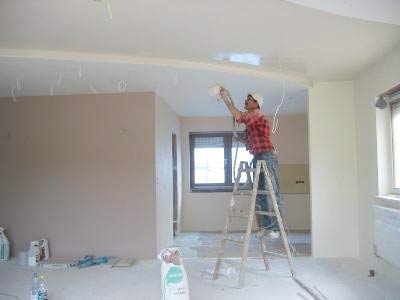 On the other hand, it is not always the best idea to buy an old property as a means of cutting cost. This is because it is always expensive to renovate a home to your taste and you may end up spending more than you should have done if you are to buy a newly built home. But if you buying and renovating an old property seem to be the best option for you when you move to France, you should plan it very well and know what to add and what to forgo in order not to put yourself into a very big financial difficult position.
It is advisable to hire a jobber to do some dirty work involved in the renovation work. However, make sure that you budget for every work and that you stick to your budget so that you will not overspend. In other words, you should be very careful on how you spend. Another area that you should apply caution is when you want to hire builders or home renovation professionals that will help you to renovate your home. It is advisable that you ask people around to recommend good ones for you. You should also make use of bona fide French workers because they are more knowledgeable about the building regulations in the country. If you can speak French fluently, you will benefit from your effort to learn the language because searching for a reliable builder will not be very difficult for you. Give a reasonable time for the renovation project to be completed. In fact, it is the best not to expect the work to be completed early enough so that if there is any delay, you will not be disappointed.
Before asking the builder to start any work, it is necessary that you demand for the estimates and plans for the building. Oral report is not sufficient. It has to be written down.
Planning to rent a couple of rooms to earn a living
Some families rent some rooms in their homes in order to earn a living with it. It is a good ides to have a better start after removals from the UK to France. Doing such a type of a business may seem to be impressive to some people and they will like to enter into it as a means getting extra income. However, as it is always said, all that glitters is not good. If such a business appeals to you, it is advisable that you first carry out a thorough research about how it goes, how lucrative it is in the locality where you are planning on buying one, the possibility of making a living solely from it and many others. As a rule of the thumb, never you start such a business without doing a thorough research just as you will do if you are to start up other businesses. Plan it very well as a business and write down a business plan for it. There are a lot of issues that you should put into consideration when you are writing your business plan. Some of the factors to consider are your product, you customers, how to reach them, who they are, where they will come from, and the tax implications of such a business, the right location for the business, the alternative location, and the suitability of the area for business.
Now that you have developed a good business plan for it, don't rush into execution of the plan. Before executing it, develop a plan B in case your plan A does not work, you will fall back to plan B. When you have developed these plans, give it to another person preferable somebody who is more experience to read the plan and evaluate it. Discuss the plan with the person before you can carry it out.
Shipping Car to France
Car owners relocating from the UK to France can move their cars from the UK to France if they like. However, a lot of issues are involved when it comes to shipping a car to France and these issues make moving of a car difficult and challenging. When you bring your car to France, you have to apply for carte grise which is also referred to as the certificat d'immatriculation. Getting the Carte Grise is where the problem lies in France. The process of obtaining it depends on the region where you are. But generally, there are some papers that you should send to your local prefecture together with your application. So, the first thing that you should do is to find out the documents that you will require putting together. You can find out the requirements and the contact details of their regional offices from the website of Directions Regionales de lIndustrie de la Recherche et de l'Environnement (DRIRE). You can also obtain the information from the Prefecture.
The normal document that you will be required to provide include the original bill of sale and registration document, an application form (the Demande de certificate d'Immatriculation du Vehicule), a valid control technique certificate (which is sold for 80 Euros in the region) and a quits de TVA which you can obtain from the nearest Centre de Impots (tax office). Before the controle technique is issued to you, the headlamps of your car have to be modified to suit right hand side driving. Secondly, if your car does not scale through any of the sections of the test, it has to undergo some repair so that it will pass it. You should also include the cost of this repair when shipping a car to France. You will also require a letter from the French head office of the manufacturer of the vehicle that states that the type and model of your car is approved for France. Getting this letter may cost you about 110 Euros. Your proof of residence and ID in France will also be required. From the above, you will understand while it is said that a lot of paperwork are involved when one is moving to France.
When you have put together all the required documents in a file for bringing a car to France from the United Kingdom, you have to submit it to your local prefecture. Payment is made with cheque. What determine the amount to be paid are the age of the car and its horsepower. Cars older than 10 years old will cost more money. For example, a 1995 Volvo Estate was charged 234 euros in 2003.
Bear in mind that the procedure can take some time and so, make sure that you can exercise patient until it is completed. It may also cost more than you expect. If you think that the stress and the cost aren't worth it, then you should consider selling your car in the UK instead of shipping it and purchasing another one when you move to France. Note that you will be handing over the originals of all the documents you gathered and thus, it is advisable that you make copies of these papers before submitting the originals.
Planning for a live in a cottage
There are some people who want to live in cottages and away from large cities when they relocate to France. They believe that such a move requires a complete change of lifestyle. If you are among such a people, you are in the right direction. However, before you buy a cottage in an area that is far from the large cities, it is important that you try to have an experience of how life in such a place is like. As it is said, experience is the first teacher. You may think that you will be able to adapt to a new lifestyle in your new location but it is only when you experience it that you will be able to tell whether you can adapt to it or not. So, it is advisable that you rent a cottage in the area that you will like to settle down in. You can now buy a home there if you think that you will be able to cope with life in la France Profonde. If you are used to life in the city or you have children and thus may need to shop at night or buy things like nappies on a Sunday and access other amenities and services in the big cities, then you should think twice before concluding a plan to buy a home in a big city. You can subscribe to www.french-locations(.)co(.)uk in order to find out more about long-term lets through France. Alternatively, you can rent a home in the country. If you follow any of the above recommendations, you will be able to have a real feel of the new lifestyle you want to imbibe or how life in an area secluded from the distractions of the cities will look like.
It is not difficult to find a home for rent in Languedoc. The process is a straightforward process. You can make use of the service of a French estate agent. However, if you are using the services of an estate agent, then you should be ready to sign an agreement that will bind you to a three year minimum rental period which the landlord will renew after every three years. It can also be of a notice period of three months. The estate agent may also require you to provide a reference and proof of income. You may find it difficult to provide them if you are new in France or if you working for yourself. Unfortunately a lot of houses for rent comes unfurnished. You may want to organize the furniture shipping to France with an international removals to France company. It is advisable to you bring at least a bed, a few chest of drawers, table, chairs and some white goods so you can star your new life without extra expenses. If you organize the boxes and furniture collection and delivery to France in advance you will be able to obtain very competitive shipping costs to France. By doing so your removals will be much cheaper.
Setting up a business in France and registering with the Chamber de Commerce
There is nothing wrong to establish a business in France. However, you have to first complete your business paperwork and this can be a vicious circle. This is because you have to provide the evidence of your residence status in France before you. Providing this is not a big deal to citizens of European countries or Brits. However, this can be very tricky for people from other countries moving to France from the UK. You are required to apply for a Carte de Sojourn for which you will be required to provide evidence of fund sufficient to provide for the need of your family or dependents and your need. If you are employed by a business in France, this will not be any problem for you but if you have no employment in France, it may be somewhat difficult and thus your plan to establish a business in France may take time to come to fruition. It is more likely that you will be required to register your business at the Chambre de Commerce or Chambre de Metiers for people who are self-employed tradesperson. This may require several visits to the Chambre de Commerce and the Prefecture. So, you have to get ready for that. You should get all the required documents ready and then make copies of all of them. The process is not something that will be completed in a matter of minutes or few hours. So, you have to exercise patience.
As a professional office removals company we can help you out with your moving your business to /France from the UK. We can pack up your files, dismantle your office desks, move filing cabinets and relocate your computer and servers.
To make the process lot easier, request for an attestation from the Prefecture that you have sent an application for Carte de Sejour. Present the attestation to Chambre de Commerce. Alternatively, you can obtain an attestation from Chambre de Commerce indicating that you have applied for the registration of a new business. Then present it to the Prefecture. Go for any of the options that seem easier for you.
Besides the above mentioned difficulty, planning removals and establishing a new business in France can be very trickily easy especially if you are not working for any person. While relocating to France, make sure that you move along with your usual documents which include birth certificate, passport, proof of address and the likes. You should be able to also answer questions relating to the type of business that you want to establish. You will be required to pay 83 euros. When you have made the payment, the SIREN and SIRET which are official reference numbers will be officially given to you to include in your invoices. Your details will be forwarded automatically to all the necessary bodies and agencies that should have it including the tax and social security offices. These bodies and agencies will communicate with you at the right time regarding the benefits, employees rights, pensions and provident funds. Note that you are obliged to pay the compulsory contributions to the French national social security, pension schemes and healthcare as soon as you establish your business in France. You may be shocked by this if your business has not started yielding any profit at this initial stage. Whether your business has started yielding or not, you have no reason not to pay the compulsory contribution even though there are some allowances for start-ups.
It is advisable that you have a good filing system to make the paperwork easier. If you will not be issued with the required official document in the office after you have made the necessary payment and completed the required paperwork, you have to request for an attestation.
Retiring in France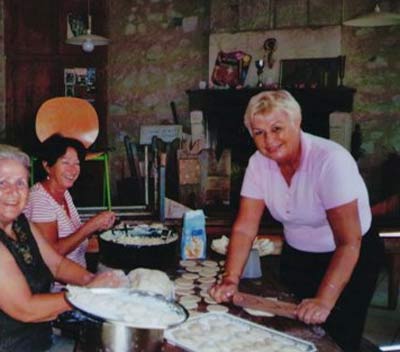 If you like where you are living in France, definitely, you may like to retire there. However, there are some important issues that you should take into consideration if you have made up your mind to retire in France. First, you have to seek the advice of a professional on issues such as tax, pension, inheritance and other issues that may affect you and your partner should you retire in France. You should also take into consideration your future healthcare needs. Find out from the Overseas Benefits Agency in Newcastle the paperwork you will require in order to obtain medical care in French, how to receive your pension in France and if you are required to make any special arrangement before cheap removals to France. Another important factor that you should take into consideration is your social life. Are you extroverted and willing to make friends with the French or do you want to remain within an English speaking expat community in France? If you want to make new French friends, then it is important that you learn how to speak French as it will help you to make friends easily. There are also some cities that have both French and English culture and nationalities. Montpellier is a typical example of such cities. Living in such a city is a good means of making friends with people that can speak French and English or that have both nationalities. In such big cities, you will also be able to have access to essential services and amenities such as shops, hospitals, mobility aids, public transport, taxis and others.
If you are moving as a couple and you want to retire there, it is advisable that one of you move first before the other will join. The implication of this is that the person remaining will be able to get enough support such as financial, social and practical that will sustain both of you throughout your retirement in France.
Before retiring in France or concluding your plan to retire in France, it is advisable that you first live in there to have a real taste of life there. During this period, you will be able to sort out the paperwork and all practicalities involved. It will offer you the opportunities of choosing the region to retire in. Besides the friends you made while living in France will be of help to you when you finally relocate for retirement.  
Driving licenses and vehicles
When you are thinking of removals to France it is a good idea to drive your own car, especially if you have a van. Driving your own car will save you money as you will be able to transport furniture, boxes, sporting equipment, clothing, books and personal effect. There will be no need for hiring man and van removals to France. You can get moving boxes from the internet and pack your belongings as you wish.
If you move to France with a car registered in the UK, you are allowed to drive it only for six months. Duration longer than this is illegal unless you register it with the French authorities. So, if you are going to remain in France longer than six months and you wish to continue driving your UK registered car, you have to register it with French authorities so that you can drive it legally in the country. Contact your local prefecture for detailed information and guideline on how to register your car in France.
There are requirements that you must satisfy before you can drive a car registered in the UK in France within the legally allowed period of six months. Your car must satisfy all the UK road tax and MOT requirements. It must have a third party insurance covering the entire period you'll drive the vehicle in France.
Driving from the UK to France tips
You should be up to 18 years before you can drive in France. As advised, you have to register your UK vehicle license with the prefecture or town hall of the locality where you live. In case you lose your vehicle license, there will be evidence with the prefecture or town hall that you have a UK license. This will make it lots easier to replace it with French vehicle license.
If you prefer driving with French vehicle license to driving with the UK vehicle license, then you have to change it with the French license at your prefecture or local town hall. Note, you are required to change the photo on your UK license after the period of ten years. This can only be done in the UK. But before you are issued with a replacement France vehicle license, you should provide evidence that you are eligible to drive a car. You have to apply for a Certificate of Entitlement from the DVLA if you are in a need of proof of entitlement to drive your car.
Motor insurance regulations in France
The motor insurance regulations of France and UK are not the same. So, you have to find out what and what are covered in your policy.
Documents required for driving in France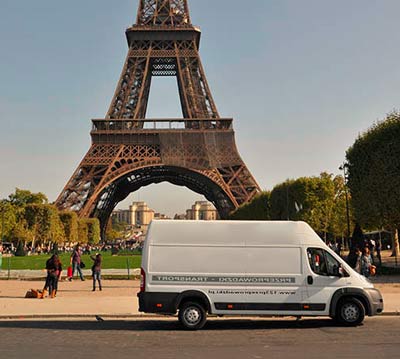 The police can stop you to find out if you satisfy the requirements for driving and if you have the required documents. The documents you will be asked to provide for verification by the police are your driving license, insurance papers, car papers, identification document or your passport and those of your passengers if you have any, MOT/Control technique certificate (which you have to renew every 2 years if your vehicle is more than four years old), a red warning triangle and a high visibility jacket.
If you choose to carry out cheap removal to France on your own with a van hired in the UK you will have to check with the van hire company if you are eligible to drive the van across the border. In most case the van hire firms do not let their vehicles to leave the UK. In such case your van can be stopped and returned to the UK while attempting crossing the border.
Traffic fines
Bad driving is penalised in France just as it is in the UK. So while driving try to obey the traffic rules. If you are given any traffic fine for violating driving rules such as incorrect parking, overspending and others, you may be required to make on the spot payment. However, you don't just pay immediately. You need to make sure that you are paying to the right person. So find out the identity and address of the person you are paying to. You can also request the person to send you the ticket after you have provided proof of address. However, you have to be polite when requesting for that.
If you want to dispute a fine that you have paid for on the spot, you should find out from the officer how you will go about it. The document you will receive from the post will indicate that you are appealing against a fine you receive.
Taxation in France
If you are going to live and work in France, you will be required to pay your tax. But once your removals to France from UK has been completed you are not going to pay tax for both UK and France on the same income owing to the double taxation agreement Britain had with France. However, as required of you by the international and France law, you are going to declare all the assets you have outside of France. Assets here include rights, bank accounts, annuities, insurance, securities, properties and the likes. The declaration of your asset is not the same thing with your annual tax return.
The taxes that you are required to pay while living in France include income tax known as impute sur la revenue, home owners tax called tax fonciere in France, residential tax known as taxe d'habitation which resembles the council tax and other additional taxes such as wealth tax. Given the complexity involved in tax, it is advisable that you seek for a professional advice.
The punishment for tax aversion, late, incomplete and incorrect reporting of tax can be very severe. You can be charged for criminal offense if you fail to comply with the tax regulations in France which is inline with the international tax practice standard.
A UK Expat's Guide to France
France is world class tourist location. In 2011, 81.4 million people visited the country. Many UK citizens numbering over 150,000 are living permanently in France. The country appeals to many UK because of its proximity. It is the closest continental neighbour of the UK. Besides having more affordable housing than the UK, there are lots of breath-taking scenery, incredible Atlantic beaches with impressive waves and lots of outdoor activities such as the skiing and hiking in the Alps, various types of water sports in the warm waters of the Mediterranean coast and others. French local cuisines are simply unmatched. Among all these, the main appeal of France which gives it an edge over other tourist locations for the UK is its close proximity to the UK. By removals to France you can enjoy much better weather and nice sandy bitches. If you decide on shipping to France your sporting equipment like bicycle, golf clubs, kayak, canoe, ski, snowboard or diving equipment you will have plenty opportunities to utilize it. Much more than in the UK.
Things you should know before leaving for France
As mentioned above, British citizens are not required to have visa for moving and stay and look for employment in France. If you are going to remain in France for more than three months, you will require a passport that is valid up to the period of your stay in France. If you move to France for retirement, you can receive your UK state pension in France in so far as you have made enough contribution in the national insurance during your active days. Given that France is a member of EEA, you will be getting increment in your pension on yearly basis depending on the pension you paid in the UK.
France does not require visitors to have any special vaccination. The normal vaccination you obtained in the UK will be OK for you. A typical example of such vaccination is the tetanus vaccination. If you are shipping furniture to France, a car, motorcycle and boxes full of personal effects you will not have to pay any tax.
What you should know when you relocate to France
Paris the capital city of France has two major airports, namely, Orly and Charles de Gaulle airports. These airports are not far from the centre of the city. However, besides these two major airports, there are other international airports in France. All the main airports in the major cities across the UK have flights to different airports in France. If you have any extra baggage you will easy find a freight forwarder that will offer you cheap excess baggage costs.
The train services are also very efficient, easy and quick if you are moving to central Paris with Eurostar. Ferry services are also available for people looking to make a long cross from areas like Plymouth and Portsmouth for removals to South France such as Caen, Roscoff and Saint-Malo. The ferry services are also available from Dover to Calais.
There are taxi services for getting around the town and commuting. If you are moving with a lot of excess baggage their will be of some help to you. Saloon cars are used for taxis in France. However, there is always a tax sign on top of every saloon used as a taxi. If the taxi is not carrying any person or is available for rent, the taxi sign will be lighted up. But a good number of the taxi drivers leave the lights on whether it is free to carry any passenger or not. This can make it more challenging to differentiate one that has a passenger and one does not have any. To be on the safer side, it is advisable that you book for the services in advance. To find a cheap, last minute and urgent shipping to France from UK mover please visit the following page to compare international house moving quotes to Paris, Marseille or Marseille.
UK expats moving to France will not find it difficult to find a suitable accommodation. As a country with booming tourist industry, there are hotels of different star ratings in France. The cost of a room depends on the size of the rooms as well as on the amenities available in them and the location. In Paris a double room in an averagely rated hotel is about 80 to 64 per day but in other cities, an averagely rated hotel may cost about €50 (€40). If you check online especially in cities that deal on hotel like Hotels(.)com, you will find the average price for various hotels.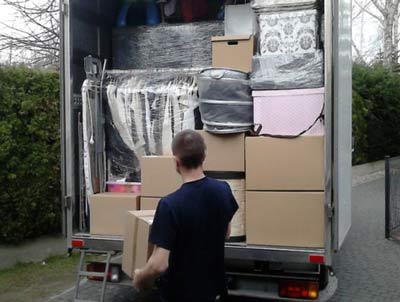 There are also houses for rent and for sale in various cities including Paris. If you search for apartment for rent or home for sale, you will definitely find one. You can rent or buy one depending on your financial capability or on your requirements. The cost of the accommodation depends to a greater extent on the number of rooms and facilities the apartment has as well as on the location. The average cost of a two-room apartment within the region of Paris is about €118,000-€170,000 which is about £94,464-£136,092. But in other places, the average cost is €109,000 or £87,259. If you are looking for a 4 bedroom apartment in the Parisian region, expect an average cost of €250,000 which is about £200,136. In other regions, it may cost €170,000 or £136,092. These prices given above are not constant. They change with the market.
There are shops and supermarkets where you can buy any product and groceries if you need it. A pint of milk may cost 56p or €1.22. Note that the Euro is the local currency of France and other European countries.  
French remains the official language of France and it is the widely spoken language. Just as you will easily find Brits who do not know a world in French, there are also a lot of French people that do not know any word in English. Besides, there are other regional languages in France such as Occitan, Basque, Breton, Corse or Corsican and Catalan.
France is known for high taxation. In 2012, the country together with Hungary occupied the third position in the list of countries with the highest tax per person without any dependent according to OECD. Single individuals pay an average tax of 49.9% of their monthly income. However, there are variations in tax rates. Taxes are normally paid in arrears and according to family units and not on the basis of individuals. Married people with children are taxed differently from single and childless couple. Different parts of a person's income have its unique allowances. You can obtain detailed information about the how people are taxed in France from the website of Spectrum Group.
Besides income taxes, employees are required to pay social charges on their earnings. The social charges resemble the national insurance contributions in the UK. Your status as a salaried worker determines the rate of the social charges that you will pay. Generally, it is about 20% – 25%. If you are working for yourself, you will pay around 40%. There may be other social charges that you will be asked to pay for.
You can send a mail from France to the UK. There are several courier services to choose from. If you want the mail to be delivered urgently to UK, the Prioritaire service is an option for you. Your mail will take a maximum of 2 days in order to be sent to the UK with this service. But if the message is not urgent and nothing will go wrong if the mail gets to UK in 6 days, then you should go for service economique.
What you should tell your friend
Roller night in Paris: Friday is a remarkable day for rollerbladers in Paris. The Pari Roller which is a not-for-profit group provides skating opportunities for skaters in the city. Participation is voluntary. There is no permanent route for the rollerblader. Each Friday has its route. But generally, it begins by 10pm and continues till 1am. The skaters cover a distance of about 25km.
Carrying breathalyser: If you are driving in France, you are required to have breathalyser kits in your car. This is introduced in May 2012 as a means of ending drink-driving. As of March 2013, motorists that are caught driving with breathalyser are fined €11.
French cuisine: One of the things that you should tell your friends about the French is their cuisine which has been given a World Heritage Status by UNESCO. French cuisine is not unique but delicious and nutritious. Each region has its culinary specialities and dishes.
Advice on Moving to France from the UK for the first time
If you have been living outside the European Union for a year and you want to relocate permanently to France, you can legally bring in some of your personal and household effects without paying any tax or duty on them insofar as you meet the requirements for it. The requirements to be satisfied in order to be eligible to bring your items free of duty and tax are as follows.
You should have used the items for at least six months before the date you shipping goods to France.
You should have a list containing all the items you are bringing to France as part of your shipment. The list should include the identification of items' value and it should be signed, dated and duplicated.
You should prove satisfactorily to the customs that have been living for at least a period of 12 months outside the
European Union and that you remain permanently in France.
You will require an attestation "certificat de changement de résidence" issued by a French Consulate General before you can satisfy the last requirement mentioned above. It is advisable that you support your application for a certificat de changement de residence with all the necessary documents that will prove that you will remain in France permanently. Some of the relevant documents include an application to get French Resident Card known as carte de sejour, letter from your employer and the likes.
Note that you may not be allowed to sell your personal and household goods that you imported free of duty and tax to France until at a year from the date customs cleared them. Items that you paid duties on when clearing from custom are not included here. Before you can sell the items, you have to pay your duties and taxes completely.
You do not have to be shipping to France your belongings on your own. You can hire a professional UK to France Movers. There are plenty shipping companies to France based in London, Bristol, Edinburgh, Glasgow, Manchester, Leeds that offer grate shipping costs to France from the UK.
Opening a Bank Account in France
Having a bank account in France is necessary for any Brits that want to establish a business, rent or buy a property in the country. There are a lot of banks and other financial institutions in France. Each of these establishments provides a wide range of financial services. It is important that you become familiar with the French system of banking as it differs from the UK system of banking. You can get frustrated and annoyed if you are not familiar with the banking system in the country. However there are some banks that are customer frinedly. There are some banks that will allow you to open a bank account from the UK before moving to France.
The French banking system is dominated by the private sector banks with the Societe General, Credit Lyonnais and BNP Paribas as the three largest. France also has cooperative banks which include Credit Mutuel, Credit Agricole, La Banque Postale and Banques Populaires. The process of opening a bank account may differ from banks to banks. Thus, the difficulty encountered with the process depends on the bank you want to operate with. But generally, you will be required to provide a document supporting your status as a permanent resident in France. You will start with a current account which is classified into two, namely, resident or non resident. The reasons for the classification are simply for tax purpose. Resident accounts are for people who are physically living in France. To be considered a resident of France, there are requirements that you should satisfied.
You should have a principal place to live in or you have your family home in France.
You are taken as having a principal place to stay in France if you are spending over 183 days in a year in France, or if you have move home permanently in France but you don't spend up to 183 days in a year in France or if you are not a tax resident of any other country but you visit France on regular and substantial basis which may not be necessarily up to half a year in a given calendar year.
You are employed or have your business in France which serves as your main activity.
Your centre of your economic interest is France.
The issue of requirements for opening of account both resident and non-resident requires expert advice and thus, it is advisable that you look for an expert to advise you in this regard. But generally speaking, you are eligible to open a resident account if you satisfy any of the above mentioned requirements. You can open a non- resident account if you don't satisfy any of the above mentioned requirements.
As required by law, current account does not yield any interest. In case you want to get interest on your money, then you have to open a saving account or opt for a remunerated current account which attracts some charges depending on the amount of deposit you have in your account. So, a remunerate current account should be an option for you if you are hoping to have big balance in your account. Each bank has different packages that come under savings account. They are unique in their tax exemptions and interest rates. Livret is the commonest saving account. You can withdraw instantly from this account. Besides, the interest you are paid is not taxed.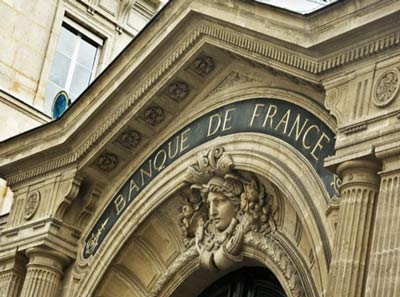 When a bank account has been created for you, you may be required to provide a releve d'identite bancaire (RIB). The RIB refers to your contact details. It normally is indicated on the bank statements or your chequebook.
Payment by cheque is very popular and widely accepted in France unlike what is obtainable in the UK and other countries. However, you are not permitted to post date a cheque and if you do so, it will not have any effect as the holder will be able to cash it immediately. When you are issuing a cheque, you will be required to provide valid ID card or your passport.
In France, as mentioned above, no interest is paid on current account even though the decision of the European Court of Justice in the recent time mandates them to do so. Another important factor that you should know about banks in France is that their charges are higher than the charges of most banks in other countries across Europe. Even routine operations are also charged high.
Note that in France, it is a serious issue to exceed the limit of an overdraft. If you don't have any money in your account, it does not make any sense for you to issue a cheque because the cheque will be returned to the payee. Definitely, the person will ask for alternative means of payment. If you are not able to pay the person within 30 days, the person is legally allowed to contact a bailiff that will make arrangement for your goods to be seized and sold in order to raise the money you owe. Alternatively, the money can be deducted from your salary.
However, he needs to obtain a certificate of no-payment from the bank before he will be able to contact the bailiff. Any amount spent by the payee during this process will be added to what you already owe him or her. Another reason why it is useless to issue a cheque when you have no money in your account is that if you do so, your account will be frozen until it is sufficiently funded and when it is done, the payee will re-present the cheque. Besides this, you will also be charged for a wrongly issued cheque. You will also be fined if your bank has bounced more than three cheques from you within a year. Worst still, you will be listed in the Banque de France and this will make it impossible for you to run any other account during this period. So, if you discovered that you have mistakenly issued a cheque when there is no fund in your account, it is advisable that you contact the local bank manage for amicable resolution of the case. Note that you cannot stop a cheque after a dispute with the payee. You are only able to stop a cheque if it is stolen or lost.
If you want to make payment for a large transaction such as payment for a purchase of a car or a house, banker's draft or a bank certified cheque is what is preferred to ordinary cheque. However, you will be charged for it.
You are eligible to apply for a payment card as soon as your current account is created. The payment cards are widely used in France. They are issued and managed by banks. Thus, each bank has its own payment card. Payment cards are available in three types, namely, carte bleue national which can be used for withdrawals in ATM and for making payments for purchases in the shops, carte bleue VISA which is the commonest and can be used for both local and international withdrawals and carte premier which refers to VISA gold card similar to a product of MasterCard in the UK. In French, Dinner Club and American Express are not popular or widely accepted.
Reasons why You Should Move to France from the UK
If you are looking to spend your holiday, live and work or retire in a destination with more relaxed and carefree lifestyle, impressive healthcare system, breath-taking scenery including historic sites, mouth-watering and nutritious dishes, slower pace to life  and numerous places of interest, house removals to France should be an option for you. In the recent time, the country has attracted the admiration and interest of many Brits not just because of its beauty but its close proximity to their homes. Whether you are looking to spend your holiday in France or relocate there in search of greener pasture, you will definitely not regret your decision to come to France for whatever reasons. However, such a decision is a big one and not something that you should take in a hurry without a thorough consideration of a lot of factors. In order to help you make a decision quickly, we have put together eleven reasons why France is an ideal location for you to relocate.
Amazing cuisine
The french cuisine is a great reason and advantage for removals to France which is one of the countries across the globe with impressive cuisine. The country has different kinds of sumptuous dishes that will satisfy the taste bud of any foodie. It is a paradise for gourmet. Though each region in France has its culinary speciality, the French cuisine as a whole is a world class cuisine. This explains why UNESCO has declared French cuisine as UNESCO World Heritage cuisine. No matter the region you are staying in France, you will have rich dishes to choose from. There is always something that will appeal to everybody in France. Whether you are able to prepare these dishes or not, there is nothing to worry about. You will still be able sample any dish you want if you because there are a lot of restaurants lining the streets with awesome dishes in their menu where you can dine out. If you are a chef you will not have any problems with finding a job.
More relaxed approach to work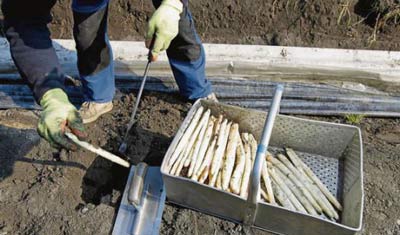 The French approach to work is one of the more relaxing and comfortable approach to work. The work approach adopted by the French could be best described as working to live rather than living to work. The country has enacted labour laws that put the working hours per week at 35 hours. If you work more than 35 hours per week, you will be paid for overtime. The overtime payment is not optional for employers. Apart from this, every worker in France is entitled to 5 weeks of paid leave and 13 bank holidays. The working environment is always superb. The French people still cherish the traditional values which include having time for fun with one's family and friends. In the UK, life is always busy and full of hustling. However, in France, the pace of life is slower. The country has an awesome progressive benefit system through which the government provides assistance to families that are in need. You will not be surprised to see families that are being given 240 Euros per month by the government in order to help foot the bill of their basic needs. Moving to France will make your life much easier and less stressful.
Lots of things to see and do during one's holiday and leisure
France is rich in alluring landscapes and beautiful scenery of different types including geological, geographical and historical scenery. There are sandy beaches, stunning mountainous landscapes of the Alps, stunning historic architectures, turquoise waters of the French Riviera, gigantic churches and many more. Besides having a lot to do and see in the country, it is also very easy to get around or move from one place to another thanks to the impressive transport system of the country. The country public transport and intercity travel are second to none. Whether you want to explore the rural areas or move from one big city to another like from Montpellier to Paris, you can avail yourself of the affordable public transport.
Enjoy a happy and healthier lifestyle
The French people have one of the healthiest lifestyle across the world. The sunnier weather suitable for great outdoor coupled with more free time allows the French to have fun and healthier lifestyle. Workers do have time to spend with their families. Rather than commuting for a short distance with cars, most people prefer walking it or using their bicycle. This attitude gives lot of health benefits. It is an opportunity for you to exercise yourself and have a glimpse of the road side scenery. The healthcare system in France is one of the best across the globe. So, if you fall ill, you will have rest of mind because you are being looked after by capable medical personnel.
The family is highly cherish
The traditional institution of the family is highly cherished in France and in fact, it is put first before other thing including work. Relocating to France with family may make your family life better. This explains why the government provides aids to families to enable them meet their financial needs. The work hours are structured to allow workers plenty of time to stay with their families. Given this, the country is considered as a great place for families that have children. In France, families enjoy their meal together and the meal time is always longer. The education system of the country is one of the best across the globe. Education programmes in the country are not stressful and yet the schools maintain high standard ensuring that every pupil or student gets the best from the school programmes. Owing to the quality of education provided to the pupils and students in all levels of education, the performance of the schoolchildren and students of higher education institutions are highly impressive. To help families with little children take good care of their children, the French government subsidises childcare even though it is generally cheaper. So, if it is impossible for you to be with your children at home, there is nothing to worry about because they are still in safe hands.
Great sunnier Mediterranean weather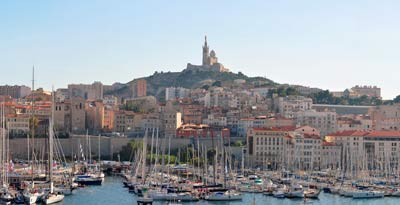 Removals to France means much better and more enjoyable weather conditions. You will have much more opportunities to enjoy the sunshine in comparison to the UK. France has a great weather condition which is warmer than the weather condition in the UK. Though, it is not every part of the country that has awesome sunny weather but in general, the country enjoys more sunshine than most European countries. The warm Mediterranean climate of the country is one of the reasons why many Brits prefer spending their holiday in France or living and working in the country. The summer season is great for outdoor activities. The temperature in the south coastal region of France rarely falls below 30 degrees from May to September which is unlike the Alps that have feet of snow throughout the year with the mercury dropping below the freezing point.
A paradise of fashion of enthusiasts
If you are a fashion enthusiast, then France in general and Paris in particular will appeal to you. There are world class fashion scenes in many places in France especially in its capital city, Paris which can be described as the world's fashion capital.
High security and low crime rate
If you have small children and are relocating to France from UK you will enjoy the high security and low crime rate. If you care about the security of your family or you prefer living in a place with low crime rate, then you should consider living in France. When compared with the UK, the country has lower crime rate. Definitely, the relaxed and impressive lifestyle of the residents is a major contributing factor to the low crime rate in France. It is good to mention that the crime rate in France differs from regions to regions or cities to cities. Some places may have higher recorded cases of crime than others but in general, the crime rate in the country is lower than those of most countries in Europe including the UK.
Opportunity of climbing the Eiffel Tower
If you want to obtain a panoramic view of the great city of Paris, then you should consider climbing the Eiffel Tower which was built in 1889 for the World's Fair. Even if you do not climb the tower, getting closer to view and touch it is enough lifetime and memory experience which will keep you pondering on the ingenuity of the French engineers. But the Eiffel Tower is not the only thing to see in Paris. There are plenty of world class art galleries and museums in Paris. You may require days to fully explore some of them like the Louvre.
Affordable quality wine
If you are a connoisseur of wine or you like sampling great wine, then living or visiting France will definitely appeal to you. The rich and top class wine served in France will surely make you too long to visit the country regularly during holiday or even keep you from coming back. But its rich array of classy wines is not the only thing that will keep you wide mouth open. You will be surprised on how affordable these world class wines are if you have ever bought a bottle of top quality wine in the UK. The reason for this is because the wine industry is booming in France unlike in the UK where about 75% of wines are imported and thus taxed. When moving to France you do not want to be shipping any alcohol beverages apart from the whisky. The French wine is a really good quality and cheap so there is no pint in sending wine from the UK to France.
Close proximity to the UK
One of the reasons why a good number of Brits tourists, holidaymakers and greener pasture seekers move to France is because it is very close to the UK. Its close proximity makes the traveling cost to be highly affordable. Besides, they can easily come back home if there is any emergency. The pain and discomfort of living away from one's home are not so much felt by British expats in France as they can easily get correspondence from home.
If you factor in the above reasons, definitely, you will see reasons with the Brits who visit France on yearly basis or who are living and working in France.  
Comparing cheap removals to France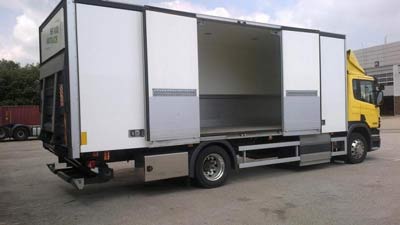 The thought of moving to France definitely will conjure up some feelings of excitements. You have read a lot about France and you cannot wait to experience life in the country. However, the logistics involved in the moving process can be overwhelming, challenging and stressful. You will have a lot of things to content with. This highlights the importance of hiring a reliable and reputable international removals to France. If you hire the right UK to France shipping firm, you will have time to attend to other things. Hiring a reliable mover is also a veritable means of saving money and getting some loads off your shoulder. So, it will pay you a lot if you spend time to find a reliable international shipping to France that will ensure that your items get to your new home in good conditions.
If you perform a Google search on removal services from UK to France, definitely, you will obtain an impressive result. Also the shipping cost to France from the UK will depend on the type of mover you choose. The best way is to obtain a few quotes from different movers and compare removals to France to get the cheapest one but at the same time providing a quality moving services. However, the problem is distinguishing reliable companies from other removal companies. How do you decide which company to hand over your valuables to? In other to help you make an enlightened decision, we have put up 10 removal tips and some advice on moving to France from UK. With these tips, you will be able to find a reliable man and van to France that will take some load off your shoulder. Thus, you will have enough time to do other things and help your family settle down in France instead of bothering yourself about your household items and personal valuables. Check our offer of removals to Slovakia from France.
Accreditations
When it is time for you to hire a shipping service to France, it is important that you check if the company you want to hire its services meets the international quality standards. The best way of finding this is to ensure that you hire a company that is FAIM and ISO accredited. You can find out movers to France that are FAIM and ISO accredited from www.fidi(.)faim(.)com and www.isocertification(.)org respectively. Besides these, it is also good to hire a cheap removals to France that is a registered member of any professional organization of removers such as International Association of Movers (IAM) and British Association of Movers (BAR). These organizations and associations play arbitrary role or mediate disputes between their members and their clients. They can even refund a client or ask another member to provide the service if the client wins the case and then punish their member. Besides, they have strict regulations and requirements which freight forwarders are required to satisfy before they are registered. So, for a company to meet the requirements, it means that the company is able to meet these strict requirements.
Check for shipping companies to France that have record of offering quality service from start to finish
You cannot have a successful move if something goes wrong either in the beginning, middle or end of the move. Everything needs to move finely and according to plan from beginning to the end. This is why you need to hire a UK shipping to France company that provides consistent quality services from beginning to the end regardless of the part of France that you are moving to. You should look for an international UK to France mover that has wide network of branches across France and globally using the same quality standards from the UK which is the point of departure to your destination in France. Alternatively, you can make do with companies that work with reliable and reputable agents and partners that are accredited by a recognized body and registered with professional organizations in the cities of France where they do not have any subsidiaries. It is also necessary that you hire the services of a company that provides complete removal solutions which include parking, unpacking, cleaning, refuse disposal, collection, delivery, sending furniture overseas, including furniture removals to Russia, also storage services and others. If you need multiple services, you will not start the search for a reliable company all over again. You will simply ask your move manager to include the service you want in your move arrangement. Besides, most companies offer discounts to clients that hire multiple services from them. With a reliable UK to France removals you will be comfortable about the safety of your goods. Check our France to Turkey shipping companies offer.
Look for a removal company that work with professional and multilingual staff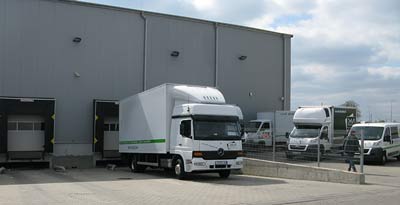 As mentioned above, the official language of France is French and most people in the country do not have any knowledge of the English language. So, it will benefit you if you hire a cheap furniture and boxes shipping to France firm that works with well trained and professional staffs who can speak both English and French. This will enhance communication between you and the company. There will be no fear of misunderstanding in communication between you and the service providers. If you hire packing service, you and the packers should be able to communicate fluently in the language both of you will understand. You should also ensure that the staffs are highly professional and well trained. They should be highly knowledgeable with the custom regulations as well as clearing and forwarding process. They will be able to handle projects in compliance with standards set up by the company. Good staffs always aim at fulfilling the promises of the company to the clients. Above all, they should be polite and customer-focused while handling the project. Take time to read the reviews of the company to know what their previous customers say about the attitude of the staffs of the company. You should also go through the business policies of a company. If you are satisfied with them, you can go and hire the company. This is because a company's business policies determine to a greater extent how it trains its staffs. For example, if a removal company includes customer satisfaction in their business policy, they will definitely train their staffs on how to satisfy their customers. If you require shipping services from other EU countries to France, be it moving to Romania or UK, you can also get appropriate services from us.
Hire a UK to France removal company that uses quality packing materials
The quality of packing supplies for moving used in packing your items has great impact on the safety of your items. During moves no matter the means of transportation that is used, the items being moved are subjected to shocks and sometimes unfavourable conditions that can result in damage and breakages. But the effect of the shocks can be reduced or eliminated if quality packing materials are used for the packing of the items. Reliable removal companies understand this fact and thus, they make use of quality packing if a client also hires their packing services. Some also stipulate the types of packing materials a client that wants to do the packing by himself or herself should use. Besides, FAIM has standards which accredited members should satisfy when it comes to packing materials. A good and cheap removals to France should be eco-friendly in their services and thus it should make use of renewable and eco-friendly packing materials.
Another good important reason why you should hire a removal service to France from London that makes use of quality packing materials for packing is because it has effect on your removal insurance. Most insurance companies do not pay for damages that occur as a result of the use of poor packing materials. So, if you want to get compensated in the event of damages and breakages, it is necessary that you hire a removal service that will ensure that your items are packed with quality packing materials.
Look for a company that puts premium on safety and security
Whether you are hiring only removal services or other services such as storage and packing services, it is important that you hire a company that puts premium on safety and security. There are important questions that you should ask yourself in this regard. Some of the questions to ask yourself are: what are the security measures taken by the company to ensure the safety of items in their possession? Does the UK to France Movers provide their staff with training on security measures? What security devices have the company in their storage facility? These are some of the questions you should ask yourself before you hire a company. The answer to these questions will determine how reliable the company is in terms of security. You should enquire about the security policies of the mover. Check the extent the company has gone in making use of equipment created with security devices of the contemporary technology.  Are the shipping costs to France calculated based on fair rates? For example, there are today lift vans with shock absorbent features for safe storage and transportation of goods. Storage units today have temperature control features for storage of items that are sensitive to changes in temperature. So, it is necessary that you check all these before you hire a company.
Hire man and van to France that is experienced and financially stable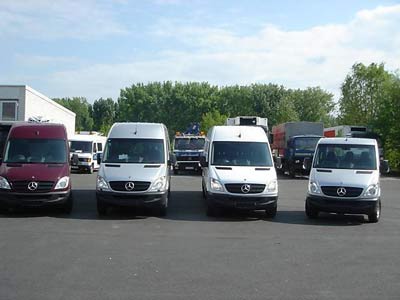 Two important factors that distinguish a reliable company from others are wide experience and financial stability. Compare removals to France that offer full range of services - container shipping, furniture removals, antique moves, car transport and motorcycles. It is of paramount importance that you consider the financial stability of a company before you hire the company. A good international removal company should be financially stable and capable of providing additional support whether it is human resource, financial or technical to their clients when there is a need for that. Experience matters a lot in the international removal industry. A company that has been existence for years is much likely going to provide a better service than a newly established shipping to France furniture transport. However, this does not mean that newly established companies do not offer quality service. There are no doubts that there are newly established companies that work with employees that have many years of experience. So, experience here is not all about the number of years a company has been in existence but the experience of their workers.
Tracking devices
If you hand over your valuables to cheap removals to France, definitely, you will always want to know the status of the shipment or the whereabouts of the items and when they will be delivered to the stipulated locations. The furniture delivery time to France will be good to know. Today, there are tracking devices especially online tracking software. So, it is always important to hire a shipping costs to France company that make use of the tracking technology. With the tracking technology, you will know the status of your shipment to France and when it will arrive for you to come and collect it.
Insurance provision
The importance of insurance coverage for international moves to France cannot be overemphasised. As mentioned above, during moves, boxes, personal effects, execs baggage, sofas, beds, antiques, grand father clocks, chest of drawers are exposed to a lot of conditions. Some of these conditions like weather conditions are beyond the control of the removal company. They can beat their expertise resulting in damages and breakages and even total loss of items. So, it is important that you hire a company that offers adequate insurance to their clients or that work with a reliable insurance company. Check the degree of the cover provided and make sure that it is big enough to pay for the value of your items in the event of any loss or damage. As a rule of the thumb, you should ensure that you are adequately secured before hiring a company. It may attract extra money but it is worth paying for the safety of your items.
Hire a removal company to France with good business values, practices and ethics
A lot of things are involved in 20ft or 40ft container shipping to France form United Kingdom, London. There is the concern for the safety of the valuables of the people relocating from one place to another. Another concern is the impact of moving on environment. The use of packing materials that is not biodegradable, recyclable or renewable and carbon emissions facilitate the destruction of the ozone layer that shields use from the scorching heat of the sun. In order to forestall or eliminate the effects of cheap shipping to France on the environment, it is important for companies to incorporate good values, practices and ethics into their business policies. So, if you care about the good of the atmosphere, you should consider hiring a man and van removals to France company that imbibes green technology or that has a good working ethics inspired by the green revolution concept. It may be difficult to find such a company if you are assessing them based on the words of their adverts only. You should check the type of vehicles they use as well as the packing materials and other equipment they used in executing their functions. You should also check other extra business activities of the cheap removals to France from London and all the UK to see if they support going green campaign. For example, there are different programmes that have been established over the years that support and highlight the importance of good business values, practices and ethics that enhance the green revolution practices. A typical example of such a programme is the United Nations Global Compact which supports good business practice in areas of anti-corruption, environment and human rights. A good removal company should show support for such programmes and courses by participating in it. You should look for such a UK to France freight forwarder..
Don't sacrifice quality and value for affordability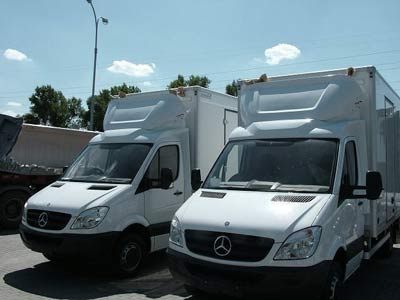 Remember that the shipping costs to France should not be the main factor when deciding on choosing a mover. There is no doubt that any person moving house to France, locally or internationally would want to save money on their furniture transport. The effort to get affordable service is a laudable one and thus should be welcomed. Instead of going with the first company you find online you should compare movers to France and find out average moving costs. However, it is not the best practice to put cost first before quality or to sacrifice value and quality for price. If you choose a company based on the affordability of their services alone, you are much likely going to regret it afterwards. As a rule of the thumb, consider quality first before price. You can begin to look for discount or consider affordability, when you are sure that another company will provide quality service at a better price. However, it is important to note that quality service is somewhat expensive. This is because a good company spends money in offering reliable services. They have to pay extra money to order for quality packing materials. It will also cost them more money to install sophisticated security systems in their storage facility or to use top-notch equipment for removal services. So, don't expect to pay a penny for quality removal services. But even if you have to pay extra to obtain great services, you should do that. It is something that will benefit you later. Your items will definitely get to the last destination in good conditions and on time.
In other words, go for quality first by choosing a company that is resourceful, innovative and efficient in delivering removal services to France. You can make a list of removal companies that provide quality removal services to France and then ask for quotes from them for the purposes of comparing them. You can opt for the services of any of them that are cheaper insofar it does not compromise on quality.
Top cities in France
France is a highly developed country comprising different cities. Each region is unique in some aspects. Whatever city , town of village you choose to relocate to we can provide removals to France for you at competitive prices. However, some cities are more popular and have higher international reputation than others. They also have better infrastructures, amenities and places of interest. Some are historically more important than others. If you are planning to relocate to France or to visit the country for one reason or the other, it is important that you know more about these cities. Top five cities in France that you should know before visiting France are Paris, Nice, Toulouse, Lyon and Marseille. Below is some important information about these cities.
Paris which is located in the northern part of the country and situated on the Seine River is the capital and most populous city of France. It is a central city in the Paris Region which is also called The Region Parisienne or the Ile-de-France region. Paris is one of the oldest cities in the world that were founded in the ancient time. It was named by the Celtic people known as the Parisii who founded and named it in 3rd century BC. It witnessed improvement in many areas including trade and thus by 12th century it became the largest city in the western world.
Today, the city has developed into a world class city with world class infrastructures and amenities. It is not just one of the most beautiful cities across the globe but the centre of commerce, fashion, finance, science and arts. The University of Paris which is among the oldest universities in Europe, Louvre, the most visited art museum across the globe and other museums like Musee d'Orsay and Musee National d'Art Moderne, notable architectural landmarks like the Notre Dame Cathedral, Basilica of Sacre Coeur and Eiffel Tower and other stunning places of interest, attractions and scenery are homed in Paris. It has a booming economy driven by a number of businesses in different sectors. 30 companies in the Fortune Global 500 are headquartered in Paris, the capital city of France.
Removals to Marseille
Marseille is the capital cit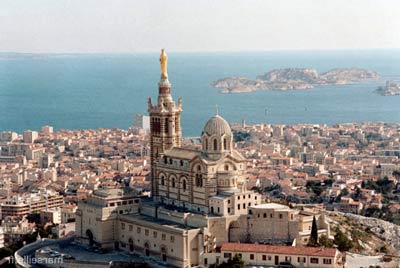 y of not just the Bouches-du-Rhone department but also the capital city of the Provence-Alpes-Cote d'Azur region of France. It was historically the major trade port of the French Empire which made it to become the most important trade centre in the region historically speaking. Today, the city has continued to dominate trade and other activities in the region. It has developed into the largest commercial port as well as the largest city of France on the Mediterranean coast. The city is also the major centre of industry in France. As a world class city, it boasts of numerous amenities and infrastructures such as sea port, airport, roads, schools and others. Thus, it can be put on a par with other big cities across the globe. According to the May 2005 publication of L'Expansion which is a French financial magazine, Marseille is the most dynamic of the large cities in the country. According to the magazine, 7,200 companies have been established in Marseille since 2000. Besides trade, there are other sectors that are still performing in Marseille. It is the second largest centre of research in France. Tourism, technology related industry and others are all performing well in Marseille.
Removals Lyon
Lyon which is also known as Lyons is a city in Rhone-Alpes region. The city is between two other big cities, namely, Paris and Marseille. It situates 470km and 320km away from Paris and Marseille respectively. Geneva in Switzerland, Turin in Italy and Strasbourg in France are other cities that are at some distance away from Lyons. In terms of population, it comes third after Marseille and Paris. However, its metropolitan area is the second largest metropolitan area in the country. The city boasts of historical and stunning landmarks including architecture. The city has a lot to offer its residents including locals, visitors and expats. It boasts of alluring cuisine and thus, it is reputed since late 20th century as France's and world's capital of gastronomy. The city is dubbed the Capital of Lights thanks to the four days Fete des Lumieres, the light festival that begins on every 8 December. The economy of the city is a diversified one with the banking, pharmaceutical, chemical and biotech industries as the booming industries. The city is the 2nd economic and convention centres in France. In Mercer's 2010 liveability rankings, it occupied the 38th position globally and 2nd in France. In terms of innovation, it was ranked second in France and eighth in the world.
Removals to Toulouse
Toulouse is one of the top ranked and most popular capital cities in France. It is the capital city of the Midi-Pyrenees region and the south-western French department of Haute-Garonne. The city has been a capital city of defunct provinces in the past before it is made the capital city of Midi-Pyrenees which is the largest region of France. The metropolitan area of Toulouse is the fourth largest in France flowing Marseille, Lyon and Paris which are ranked 3rd, 2nd and 1st respectively. The city is widely popular in Europe for advancement in the aerospace industry. Popular aerospace industries such as Airbus, SPOT satellite system, Galileo positioning system, ATR, the Airbus Group and the Aerospace Valley are all headquartered in Toulouse. The largest space centre in Europe, CNES's Toulouse Space Centre (CST) and Intel also has their headquarters in Toulouse. It has remarkable architecture. Toulouse is today dubbed the Pink City because of its unique architecture created from terra-cotta bricks that are pink in colour. Two UNESCO World Heritage sites, namely, Basilica of St. Sernin and the Canal dull Midi are located in the Pink City. There are other places of interest and attractions in Toulouse that will meet the needs of tourists.
Removals to Nice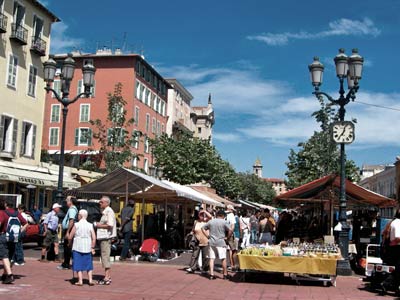 Nice is another popular French city. It is located on the France's southeast coast on the Mediterranean cost. It is a city in the Provence-Alps-Cote d'Azur and the capital of the Alpes Maritimes department. As a capital city and the 5th most populous city in the country, it has a stunning beauty as well as all the infrastructures and amenities that should be in a modern city. Its name which is fully written as Nice la Belle (meaning nice the Beautiful) is a unique way of highlighting its beauty. One aspect of this city that marks it out from other city is its mild Mediterranean climate which is suitable for outdoor activities during the summer season. The winter also is not severe in Nice. Owing to the booming tourism industry, the city is one of the most visited cities in France. This explains why it has the second busiest airport in France after the two main airports in Paris. It also has the second largest capacity in France. If you relocate to Nice, you will not lack of things to do both during summer and winter seasons.
There are other big cities in France with booming economy. But the above 5 are the most popular and largest ones. When it is time for you to relocate to France, you should take time to read about these cities and other cities in France in other to make informed decisions.
Contact us today to compare average removal costs to France from the UK and find out how much is to send 5, 10. 50, 100, 200, 500 cubic feet of boxes and furniture to France.