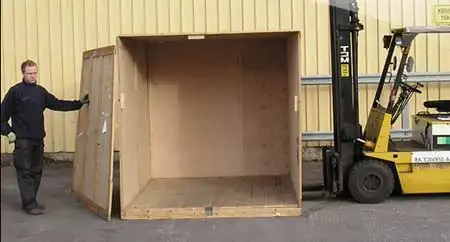 Removals to Sweden from the UK
A
Have decided to start a new life far away from the UK and your choice is removals to Sweden?
You must know you are not the first Briton shipping to Sweden his possession and moving with family to start a new life.
For many years we have been relocation British families to SWE. If you are looking for cheap shipping company to Sweden you should be happy from our services.
Removals to Sweden from the UK is what we are specializing in. Each month we send boxes, furniture and domestic equipment to Stockholm, Gothenburg, Malmö, Uppsala, Västerås, Örebro, Linköping, Helsingborg, Jönköping, Norrköping.
Contact us for cheap shipping costs to Sweden from UK!
Moving to Sweden from the UK
The only thing some people know about Scandinavia is the cold which makes them tremble at the mention or thought of Sweden. There are also other people that associate SWE with high taxes. But the truth is that there are other positive things about the country that make it a good option for people looking for countries to migrate to or relocate to. Indeed, Swedish benefits could be regard as one of the best across the world. Here are some of the reasons why you should consider moving to Sweden from the UK other countries, including Montenegro, Croatia, Cyprus and others.
Reasons to relocate to Sweden
SE is an ideal place for parents who have children. First, you will be given 480 parental days on each of your children. Parents earn about eighty percent of a salary of about $45,000 per annum. This amount is a huge sum of money in Sweden. Besides having extra cash to take care of your children, the 480 parent days on each of your children will provide you the opportunity to establish a strong bond with your children.
This is one of the reasons why the country has been rated as the best place to raise up a child. So if you have children you will have to take their toys with you. We offer great removals to Sweden and can pack and move anything you need at cheap costs.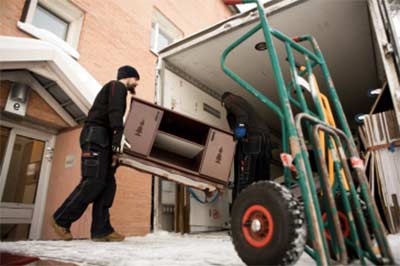 Daycare services in most of the European countries including the UK are very expensive, but it is highly affordable in Sweden. You can hire a daycare service at the cost of $120 per month. But you will get some financial aid from the government on monthly basis to help you with the training of your children. Given this financial aid from the government, daycare could be said to be free in this Scandinavian country. Parents also are entitled to unlimited sick days as well as free medical care services.
The winter can be very cold and it is dark also during this period. However, the summer season in Sweden is simply awesome. You will have the sun as soon as you wake and you will continue to enjoy it even after work till you go to bed. So, after work around 5: pm you can still visit the beaches or do some kayaking. Summer is an incredible season for people going on holiday to Sweden to have great time. Each year we ship to Sweden sport equipment for Britons looking to spend their time out of work in Scandinavia. Get removal prices from top UK international moving companies to Sweden as well as cheap shipping to Vatican.
It is named by the World Economic Forum as the most advanced country for the female folk. If you are married and your husband is considering moving to another country, do your possible best to convince him to relocate to Sweden.
The country has amazing amenities that make life easy. If you like a country with efficient transport system, then you should try moving to Sweden. There are trains and buses moving to and from various cities including villages in the country. Commuting whether on public transport or with one's vehicle can be easy in there.
Sweden is one of the countries that have gone green. Stockholm, the capital city of Sweden became a green capital in 2010 before any other capital in Europe.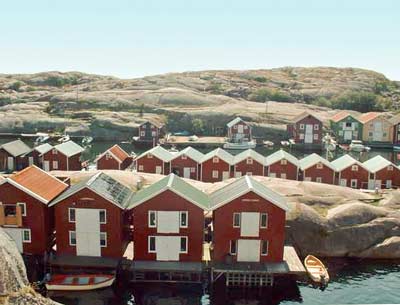 It is one of the countries where owning a family car may not be necessary owing to the efficient public transport system facilitating moving around Sweden.
Some families with children in the country have no cars. They are making use of the public transport. This help to cut down the emission of green gases. This is one of the reasons why Stockholm was named by the European Union as the first green capital city in Europe.
Given this, the water is clean for drinking and swimming and the air is not toxic or missed with green gasses. Therefore shipping a car to Sweden may not be a good choice.
It is also known for low level of corruption. It has achieved reputation in the comity of nations for its transparency especially in politics. Politicians in Sweden play the game with a godly mind.
It is strategically located in Europe. From the country, you can easily connect to other countries and therefore removals to Europe from Sweden is usually provided at low moving costs. You can move to Sweden and other European countries for many different reasons sightseeing, excursion, weekend etc.
Check our coverage - we can offer Sweden to Slovakia shipping services, or even trans-ocean services.
Living standard
Life is generally good in Sweden. The government subsidizes certain aspects of life such as healthcare, education for children, childcare and others. There are all necessary amenities that make life easy. However, the cost of things including housing and foods are expensive especially in the country's capital city.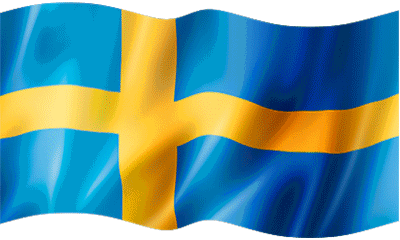 But there is no cause for alarm because workers including expats go home on monthly basis with good remuneration. With their salaries, they are able to acquire their basic needs. Shipping to Sweden all your life especially if you struggle to find a good paid work in the UK may be one of the best choices you have made in your entire life.
There are restaurants, bars, cafés, clubs and other places of interest for holidaymakers and any other person that want to relax and cool the nerves after some weeks of work. No matter what your interest is, you will find something that will satisfy you in the country.
After the UK to Sweden removals you will not have time to get bored as there are a lot of things to do like skiing, fishing and a lot of other outdoor activities.
Currency
If you are emigrating to Sweden from UK, you need to change your money to the local currency of the country. Surprisingly, Euro is not the official currency used in here. The country's currency is the Kronor (SEK). It is available in various denominations. For the coins, there are 1, 5 and 10 SEK while for the notes, there are 20, 50, 100, 500 and 1,000 Kronor. 
Biggest cities
There are many cities in the country. But if you are thinking UK to Sweden removal, it is good to relocate to the big cities where there are better employment opportunities. Here are some of the biggest Swedish cities where we are shipping excess baggage, sofas, beds, tables, dressers, fridges, washing machines, personal belongings, boxes and other private domestic goods to:
Stockholm
Malmo
Linkoping
Gothenburg
Uppsala
Orebro
Vasteras
Jonkoping
Helsingborg
Huddinge
Working in Sweden
The Swedish labour market is doing very well. The immigration rules to Sweden make it easier for expats from other countries outside Europe to obtain work permit. In order to help businesses finding it difficult to get enough skilled workers internally, the country introduced new rules that make it possible for even non-European citizens with skills to get employment in Sweden and obtain work permit while they are still in their native country. However, there are requirements which non-Europeans citizens have to meet before they will be able to get work in Sweden. EU/EEA citizens do not require any permit for working in Sweden. All you require in order to get employment is your valid international passport or any document that will prove your British citizenship.
Businesses in Sweden do have vacancies on regular basis. You can apply for these vacancies if you qualify for them. However, there are some job posts that require licensed and certified professionals. You can only apply for such job vacancies if you have the necessary certification. if you contact us we can give you some good advice on how to find work in Sweden and will point you in the right direction.
Workers pay taxes in SE on individual basis. If you and your partner are working, taxes will be deducted from the salary of each of you. It is the responsibility of your employer to ensure that the taxes are deducted as from your salary and remitted into the government pulse as at when due.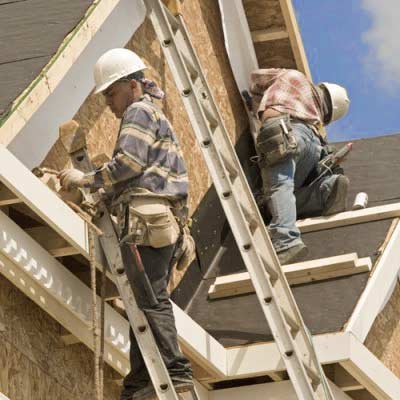 One good thing about living and working in Sweden is that office formality among employees and employers are highly reduced. The workplace is informal in many aspects. There are no strict rules on office attire.
Every person calls each other by their names. There are flexibility in the working hours owing to the belief of the Swedes that work should be balanced with life. So if you are planning to arrange shipping of goods to Sweden from UK and moving your life there you will get a good salary but your working hours will be reduced in comparison to the Great Britain.
The country has the Employment Protection Act that protects the right of workers in Sweden. For example, an employer has no right to terminate a worker's job offer without sufficient and justifiable reasons. There is also the Discrimination Act that guides against any form of discrimination.
Workers have other rights and entitlements such as the 480 days per child leave. The employees rights in here are a great reason you should consider removals to Sweden with the entire family.
Holidays to Sweden - Prices
As it has been mentioned above, the cost of accommodation as well as goods and groceries is very high in Sweden. You need about 80 SEK to get a decent plate of food in a restaurant. The transportation system in the country is good. You may not need any car hire. You can make do with the public transport if you like. Moving around the country is easy and cheap with the advanced and highly developed public transportation lines.
Skiing in Sweden
Sweden is a good place to move to for ski lovers. There are numerous hotels and resorts that have suitable ski facilities. One of the well known ski area in Sweden where you can ski even at night is Are which was established in 1909. However, there are other ski areas in Sweden. Swedish children are expert skiers. They were introduced to the game during their early years. If you going on holiday to this winter sport country we will be happy to provide you with removal prices to Sweden for your snowboards, ski, mountain bikes and other sport equipment.
Weather in Sweden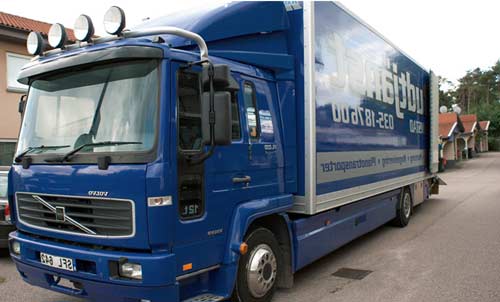 Generally, Swedish has a temperate climate due to Gulf Stream. Your shipping to Sweden should include a lot of worm clothes, shoes, scarves, jackets, coats and other winter clothing which can be packed in our cheap packing boxes for moving. There are basically three climatic regions in here.
They are northeast, central and southern Sweden and the Northwest climatic regions. Stockholm falls under the central/south region.
Temperature during the winter season in Stockholm can fall below -1 but it is mild there than in the other regions. During the summer season, the average temperature in Stockholm is 22 degree while it is 17 and 18 degrees in the Northwest and Northeast regions respectively.
Whatever it is you looking to ship our UK movers to Sweden will be happy to plan your move and advice you on the items you can't take.
We cover many locations, we specialize in different types of transportations, be it house removals to Estonia or machiner relocation to Norway.