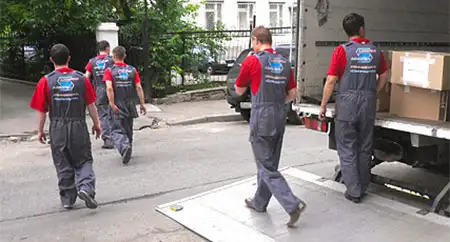 Cheap UK to Germany movers
W
hen it comes to relocating to Germany there is a lot of things to look at. Why do not you leave the removals part to deal with for us?
We can collect from London, Leeds, Bristol, Liverpool, Glasgow and from other UK location and deliver the cheap shipping to Germany service. You can send a box or a full house content to anywhere in DE - Berlin, Frankfurt, Munich, Hanover, Hamburg, Bielefeld et..
Via our website you can compare shipping costs to Germany from UK, save money, time and find cheap UK to Germany movers.
Get professional advice and help! Take advantage of our free service and receive a lot of practical moving tips.
Shipping goods to Germany from UK was never this easy
When it comes to getting a cheap removals to Germany the whole process appears to be quite confusing and complicated and in a few destinations it actually is.  Thankfully, with leading shipping companies to Germany having years of experience the whole process has become simpler. We have reecntly adopted to post-Brexit rules, so whether you are moving single item or full house, moving to Germany after Brexit is still easy with support of professional moving team.
One can now lay all their fears concerning the relocation process, as these companies offer legitimate transport solutions to clients. The cheap shipping to Germany from UK of personal items, luggage, boxes and other goods is now easy, convenient and widely available. Purchasing goods and sending the same via these firms is becoming sustainable owing to the availability of products in the UK market as well as their affordability.
Removals to Germany – any destination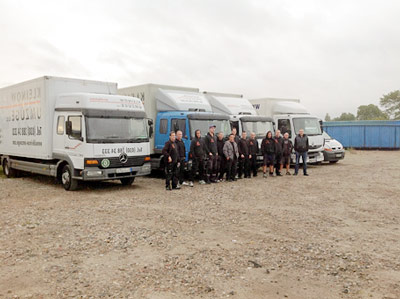 Leading international movers in the UK are shipping to Germany different types of goods to various destinations across this country at affordable costs. The most common removal destinations in DE include:
Stuttgart
Munich
Hanover
Hamburg
Frankfurt/Main
Düsseldorf
Dresden
Cologn
Umzüge von Deutschland nach England
And anywhere you want
The varied relocation services to Germany
Few of the amazing relocation services offered by our experienced man and van to Germany include:
Packing
Systematizing the logistics of international moves
Transportation and storage between ports
Shipping costs to Germany at discounted rates for students and repeat clients
Same day collection and 2 day delivery option
If one is exporting household goods, personal belongings, crates, boxes, furniture, cheap pallet delivery, commercial cargo, appliances or manufactured goods from UK, the leading shipping to Germany companies will help clients with all their removal requirements for ensuring a fast, efficient and safe move for their shipment.
The safety of your furniture is the prime priority
The security and safety of one's furniture and personal items is the prime priority of our UK to Germany moving company. Their unique packing techniques ensure utmost protection for one's prized possessions all through the transition process from London, Birmingham, Bristol, Manchester, Liverpool, Sheffield, Glasgow and Edinburgh.
Cheap removals to Germany pick up the stuffs from one's door and safely ships it to the ultimate destination. Every client is precious to them and thus they leave no stone unturned to do everything they can in taking away the stress from one's move.
They are friendly, flexible and really listen to what their patrons say to them. Irrespective of whether one desires to ship a bike or few suitcases, they will surely make it happen.
While moving to Germany furniture and boxes, it becomes essential in keeping a check of some important details mainly addressing standards, weight limits or lists of restricted or prohibited products and to be aware of which customs forms one may require using. All these are taken care of by the reliable moving services of our freight forwarders.
German regulations on restricted and prohibited imports for 2022
German Authorities make clear stipulations as to which products can be imported into the country and under what conditions.. Below is a summary of a selection of common products.
Narcotics and medicines

The general rule restricts a free flow of narcotics and medicinal products into the country, unless brought for personal use and not exceeding an equivalent of three months' supply of a given substance. Here, however, the regulations are case-specific and advance research into a given substance of interest is recommended. Regardless of Germany's marketing authorisation and medicinal product licensing, travellers may be required to supply a prescription confirming that their medicine was obtained through a registered healthcare professional, even if the substance can be legally purchases in Germany. Counterfeit medicinal products manufactured by unlicensed parties or other substances, such as those used in doping – including for legitimate medicinal purposes – are not to be brought into the country.
Cash
Travellers in possession of sums of money exceeding the value of €10,000 are required to file a written or verbal declaration of the total value of their FIAT resources with German customs officers while entering Germany from EU member states.
Fireworks
In accordance with Germany's four-tier classification of fireworks, importing explosive items is subject to restrictions. Category F1 and F2 fireworks can be imported into the country by individuals aged above 12 and 18, respectively. In each case and regardless of the country of origin, including non-EU member states, these products must be declared with border officials. For category F3 and F4 explosive materials, an appropriate licence must be held that certifies completion of a handling and operation course. The possession of unauthorised fireworks is punishable by law in accordance with the Explosive Act and subject to seizure.
Torture instruments and weapons
Germany strictly prohibits the import of any torture instruments. Weapons and ammunition are subject to meticulous control procedures and exceptionlessly require an advance authorisation prior to import.
Textiles and garments
Brexit agreements set out the necessary requirements for importing textiles and garments into Germany. All authorisations must be obtained form the relevant authorities prior to shipment of goods into the country.
Food, animal feed and animals
Germany imposes a number of restrictions on the import of animals and animal products. With some exceptions in place, it is generally prohibited to import dangerous breeds of dogs, such as:
Pit Bull Terrier
Staffordshire Bull Terrier
American Staffordshire Terrier
Bull Terrier
These restrictions are lifted for returning animals on condition that the owner submits the relevant authorisation documents that allow their animal back into the country. To ensure being up to date with the current requirements, it is best to contact local authorities on the matter.
There are no specific restrictions on the types of food and animal feed insofar as they are brought in for private use or for gifts. What is regulated, however, is the amount imported, which is subject to further limitations depending on the type of products. These are:
food supplements (classified as medicinal substances)
potatoes
sturgeon caviar
wild mushrooms
animal feed
As a way of securing the German native species of animals and plants against the spread of potential diseases, separate restrictions obtain for the import of livestock and plants that are subject to relevant biodiversity regulations.
Cultural assets and diamonds
With very few strictly regulated exceptions, Germany puts a strict ban on importing cultural assets, a countermeasure implemented to prevent black market trade. Travellers looking to bring in diamonds will have to secure a dedicated licence whereby the state can exercise control over the blood diamond underground economy.
Moving services to DEU
Providing cheap shipping to Germany from UK is exciting while at the same time this can also be quite difficult. There are chances that one will do this just once in their life while most will never attempt it at all. Transporting goods from one foreign destination to another involves several procedures and guidelines than removals the same domestically.
Globally, the products are likely to change hands up to a minimum of 5 times and the needs should be satisfied for accommodating the different modes of transportation. Also the moving costs to Germany need to be kept down. Most importantly the package should be in conformity with government regulations as well as pass customs for arriving in the country officially. With cheap removals to Germany from UK one can be assured of all these services. We also offer competetive UK to Gibraltar shipping services.
They strictly follow these guidelines while organizing the cheap shipping to Germany from London, Leeds, Cardiff, Newcastle, Aberdeen, Leicester and all UK. Check also our UK to Thailand shipping costs.
Essential moving tips to follow
One should pack the goods in sturdy, strong boxes that are capable of withstanding the duration of transportation. It is vital to ensure that there is much needed padding and cushioning for supporting and stabilizing the products to prevent it from damage. Above all, wrap the seams and the box with shipping tape for added support and further reinforcement
Fix the address tags on different sides of the carton, clearly stating the destination and origin's address. It is good to waterproof the label via covering the label with transparent shipping tape and also include this label at the inner portion of the carton too, in case the exterior tag gets dislodged.
Why do not you use our international moving companies comparison tool - billige Umzüge von England nach Deutschland
Moving house to Germany
Our services for years has served as the backbone for several countries import and export needs and has traversed several paths to deliver best in class services to their clients. Professionals from varied industry verticals are supporting worldwide shipping facilities and services to pack and ship goods catering to the stipulated international norms and guidelines for the kind of item.
The removal services to Berlin, Munich, Hamburg, Frankfurt and Cologne offered by cheap UK to Germany movers for instance are capable of handling every kind of product that is required ranging from petrochemicals,  grains, heavy machineries,  cements, steel, FMGC goods, household and domestic furniture and so on. It is the safety of these goods that is the major concern while shipping but with the services offered one can keep their worries at bay.
These leading companies offer comprehensive shipment packages which includes collection of cargo, shipment and delivery of goods on time to anywhere in DE. Find ideal solutions for your needs, from full house moving solutions to shipping paintings and artwork.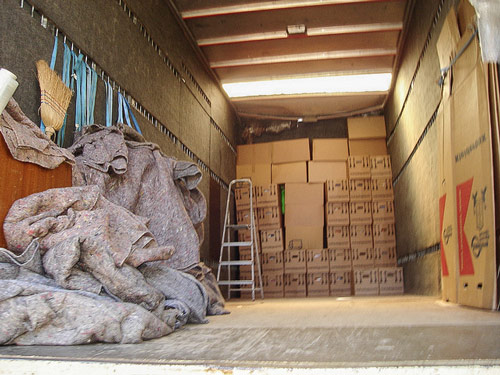 How we can help you move?
The efficient and trained staffs ensure that the products with cheap shipping to Germany are packaged perfectly. The goods are sealed in suitable containers for reducing any prospect of dent or damage in transit. Right from packaging supplies, picking up the cargo till delivery, the entire process is carried out by these movers with strict conformity to industry norms. They offer a host of services from which one can select those they need. A couple of these distinguished moving to Germany services include insurance, custom brokerage, warehousing, cargo tracking facility and so on - Versand von Deutschland nach England.
The trip of removals to Germany is indeed a long one, thus one's package is likely to change carriers many a times, thus secure packaging and shipping services is important. With the modern shipping service providers in UK, one can actually enjoy peace of mind. Check our other EU destinations - Romania, Germany, Spain, including shipping to Russia.
Reasons to relocate
There are plenty or reasons from moving to Germany from UK with our company. We offer ship your furniture to Hamburg or deliver your domestic equipment to Munich. Wherever you are in United Kingdom be it Bristol, London or Glasgow we can take care of removals to Cologne as well as provide first class moving to Frankfurt. Our man and van to Stuttgart are always on time. With top moving companies to Düsseldorf you can also relocate to Dortmund with no stress. Whether you need shipping to Essen of the full container or want to hire just a half 20ft container shipping to Bremen we are here to provide the service.
Möbelumzüge von England nach Deutschland.
Cheap removals to Germany will also deliver your white goods to Dresden. We can dismantle your furniture to reduce the costs of moving to Leipzig. Our movers to Hannover from London, Liverpool or Sheffield will ship your car. We can also crate your motorcycle and provide the cheap shipping to Nuremberg. Please remember that sending books and clothes to Duisburg does not have to be Expensive. We know what to do to make your move to Bochum as cost effective as possible. If you use our moving to Wuppertal service you will get back to us and recommen us to your friends. Or maybe you would like to ship some artwork to Bonn? Whatever it is you need we can deliver the cheap removals to Bielefeld. You do not have to worry that some of your personal belongings will get damaged when moving to Mannheim. our packing experts do their job best. Check now - Möbel von Deutschland nach England bringen