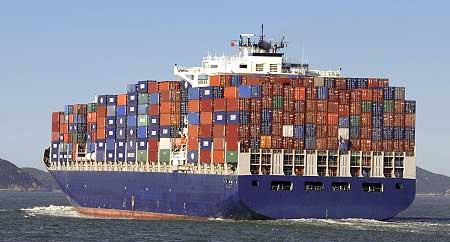 Compare international removal companies
A
Are you planning to move your goods from the UK overseas? On this page you can compare UK international movers at no cost. We have gathered over 100 UK moving companies in one place that are waiting to provide you with their comprehensive international removals services.
What you need to do is to fill out just one simple online form. This will not take you longer than two minutes. Once you submit your quote request, it will be sent directly to movers in your area.
Within 24 hours you should get their best offers. Then you just need to compare the quotes, removal costs, services included in the price and choose the international removal company to move your boxes, furniture and other goods overseas.
Frequently Asked Questions on International Removals (2021 Update)
Below we have answered most frequently asked questions you could ask when thinking about moving overseas from the UK. Going through all of them should answer all your questions too and dispel all your concerns regarding sending boxes, furniture and other goods abroad. If you have any questions please email them to us we will be happy add them to our international moving FAQ list.
When should I start searching for an international moving company?
It is important that you start preparing for your overseas shipping from the UK at least a few weeks ahead of the moving day. So, you have to start your search for a reliable international moving companies about six to eight weeks ahead of the intending relocation date. If you start on time, you will have enough time to make inquiry about reputation and reliability of the firms you want to hire to deliver you goods to your new home abroad. Besides, it will help you to compare quotes from various international movers in order to get a good deal. The sooner you contact movers and book the job the better chances for cheaper move.
When should I request a free quote?
If you are at the initial stage of planning overseas move, this is the moment when you can start collecting free quotes. This can be done usually three to six months before the date of the move.
In the beginning, the best way to do this is to collect online offers. You can easily get a preliminary estimate without leaving your home. In the next stage, it is worth arranging a free in-home survey. During the COVID-19 pandemic, you can also take advantage of the increasingly popular video survey.
Receiving offers earlier for more than 6 months from the planned relocation is pointless as it is almost impossible to accurately estimate the cost of international moving services so long in advance.
It is worth adding that no company charges fees for conducting the survey. Such a meeting is also without any obligation to use the services of the company performing the survey. It is one of the most accurate tools that allows you to get even the final price or even to sign a contract with a mover.
How does a home survey looks like?
A member of our team, called surveyor will come to your property on arranged day to inspect your house room-by-room and creating a detailed inventory of the items you are going to send overseas. You will have a chance to confirm with the surveyour if the items you are taking are not banned from importing to the destination country. If you have any bulky items, our surveyor could mark them as the items that needs to be dismantled for easier and cheaper shipping.
Free on-site survey is a good chance to ask any questions you could have regarding international moving. You can get precise information about customs, taxes, shipping methods and transit times. Take this opportunity and book a survey now!
How will my items or goods be delivered to me at the required destination?
We have offices and business partners in many locations across the UK so we are able to collect your furniture and boxes at any time. We have also built a international movers network in various countries that we provide our services to. Our agents in these offices will ensure that the items of our clients are delivered to them on time. If you hire unpacking services and door-to-door services, they will carry out the custom clearance and make all the necessary payments including port charges and other fees as stipulated in their contract. They will also bring your items to the required destination and then provide you with unpacking services. If you hire storage services, they will also ensure that your items are properly secured in our storage facility. To find out more about our door to door package please contact one of our partners. We also offer port to port, door to port or port to door solutions.
How do you ascertain the reliability and reputation of a moving company?
Before you hire particular company, it is important that you perform a background check on the team that you want to hire to ensure that they are reliable and reputable. To determine this, you should take time to read online forums and the reviews of the company you want to hire. Also check their credentials to know if they have the required expertise and experience. You should also check whether they have the connections with foreign movers or base in the foreign countries they provide services. Most importantly, find out how many organisations and association in the industry they belong to. It is not advisable to hire any company without accreditation and certification from any reliable source. Some of the popular organisations in the industry are:
The International Federation of Internal Furniture Removers abbreviated as FIDI
The French Overseas Removers Association (AFDI)
British Association of Removers Overseas Group (BAR)
Household Goods Forwarders Association of America Inc. (HHGFAA)
Federation of European Movers Associations e.V (FEDEMAC)
American Moving & Storage Association (AMSA)
What insurance option do you provide?
We are quite aware of the risk involved while sending items abroad from the UK whether by air, sea, rail or by road. Thus our international movers provide wide range of shipment protections. We have dealings with a popular insurance firms that will cover your items at a reasonable price. Certain goods in transit insurance requirements should be discussed individually. Always make sure the policy you are offered fully covers all your goods the way you want. Ask straightforward questions and make sure the answers are included on the policy documents or on the quote.
How do I ascertain the level of protection my properties or items required for international move?
You should take into consideration the market value of the items as well as the effects the damage will have on you in the country of final destination. Prepare the values of the items that you are moving overseas. This information will enable you to determine the level of protection required. In case of any damages or looses, you will have to purchase new equipment or furniture. Some countries are much more expensive than United Kingdom. That's why you have to check the replacement costs of the goods you possess in the country you are relocating to. Always make sure you are insured against the loss, theft, damage. You can ask for full replacement and old for new options.
Will the cover be provided by a reliable and reputable supplier?
Yes! We know the importance of goods in transit protection. So we only make arrangements with a reliable insurance company. In case of loss or damage, they will also help to ensure that you are fully paid as stipulated in policy.
Can I move any type of item?
We strongly suggest that you don't include perishable goods, liquids that can leak during the move and food stuffs unless you opt for the same day delivery. The freight may take some days or even months in order to get to the final destination depending on the distant to be covered. Do not include too many things in the cartons. Move only with the necessary items. Countries like Australia do not allow a lot of type of food to be brought to the country. All food, wood, restricted items have to be declared. If you do not do your visa may be cancelled or you may get some financial fine on the spot. Each country has its list of restricted and prohibited items. Make sure you are not moving abroad anything what is on that list. such a list can be obtainer from your local international moving company.
Do you accept all types of goods?
We accept all items except the following items and hazardous materials such as aerosol, matches, paint, inflammable gas and material, gas canisters, firearms, plants pornography of any type, radioactive material for and any other goods or items banned by the country you are moving to. Are your wondering how to send a rug internationally? Please contact us for a full list of items banned from international removals from the UK.
What charges are included in the prices?
The charges depend on the type of service you ordered for. The custom clearance charges as well as the cost of international moving your personal belongings, antiques, electrical equipment, sport equipment, beds, 3-seater sofa and other household goods to your new home are included in door-to-door service. For our door-to-port removal services, you bear all charges for your property on arrival. These charges include ports services, custom clearance, local delivery charges and unloading charges. These charges are known with different names in various countries and their cost differs from country to country. Please always double check and ask if all the shipping costs have been considered and presented on the quote.
How the sales representative, who comes to assess my items for removal, can be of some help to me?
Our professional sales representatives and estimators are highly knowledgeable in this business and thus they are capable of providing you with a helpful advice regarding moving cars, motorcycles, pets and household goods method that are most suitable for you. They will explain details of our international removals services to you to enable you make an informed decision. They will also provide you with detailed information about our various agents and offices in the country you are relocating to in case you need any help from them. Finally, they will provide you with the final quotations showing every charge just few days after their visit to your home. The estimator or sales representative will work out the number and the types of boxes you require. He will calculate the exact space you need and provide the quote accordingly.
Where will I find information about customs requirements and documentation?
These requirements and necessary documentations change from time to time. Some of these changes are not made available to the public. However, we utilise many sources in finding out about any change in custom requirements and documentations and make them available to our clients. But since the information is obtained from secondary sources, we don't guarantee their accuracy. What we assure you is sincere effort to provide accurate information. Our partners work very closely with many customs agencies worldwide. Most agencies specialize in customs clearance for one specific country only. The advantage is they always on top what's new.
What's the range of worldwide moving services you offer?
As one of the best and cheapest UK international movers we offer many additional services to our clients: free moving quote, packing for moving services, boxes supply and moves to almost all destinations around the glob. Check our services page to check the scope of our services. The services options are categorised according to transit time, removal prices, routing consolidation opportunities, method of containerisation and others. It is the components of each of the options that will determine the final price. We recommend that you discuss the options with our professionals given that each person's removal needs are unique. Our experts will advise you on the best option most suitable for you. There is no weight of size limit. We can ship the entire content of your 2, 3, 4 or even 5 and more bedroom house as well as just one item of furniture or one box. International furniture removals also include dismantling and disassembly of all domestic goods and equipment. We cover the entire Europe, contact us to get shipping costs to Bosnia.
What tips or guideline will you provide me on how to go about my international furniture removals?
When you have made up your mind to relocate to a foreign country, you should contact us immediately for proper guidance. You can also check our article directory for articles on tips on how to prepare for international moves. 
Suffice it to mention that you should start by listing the items you will need to send and those that you will either sell off or dash out; and then determine the right moving option, get all necessary paperwork done including your visa, meet with your doctor for medical examination and collection of appropriate medications and finally hire an international movers to transport your items.
We will advise you on how to reduce the cubic volume of your items to make your moving cheaper. Most of movers have prepared their own international moving guide which can be emailed to you. The tips, advise, hints and practical knowledge you will gain from the removal guide will give you solid and good international moving guidelines so that you will be in position to get ready for the relocation abroad.
Should I move certain items or sell them and buy new ones once I have relocated?
A number of factors play together to determine whether an option is most suitable for you or not. Some of the factors to consider include the moving cost of the items in question, its market value, and its cost in your new place, the stress involved in relocating with the items, its size, use and others. To find out more if it is worth sending certain items overseas or not you will have to do the following:
Check the cost of an item in the UK
Check the cost of an item oversea
Obtain the cost of moving an item abroad
Find out how much is to move your items, furniture, equipment abroad
Calculate what's more profitable for you
When should I book a date for packing?
Once your departure date is known, you should contact us to book a date for packing. However, ideally speaking, you should do it two weeks ahead of the departure time. The packing usually starts 2 days or 1 day prior to the move. How soon depends on the size of move. 1 or 2 bedroom house can be easily packed within 1 day. Bigger and more complex moves require 2 days. Please note 1 day or 2 days is the time that the packers would need. If you are packing you should start at least 2 weeks in advance.
Can I do the packing myself?
Yes, if you can and if you wish. We will provide you with the required packing materials and boxes. However, we do suggest that you hire our packing services especially for furniture and electronic equipment and any other items that require expertise.
For the clients that do not need a full packing service we have a fragile packing option. It means we pack just items of a higher value, goods that are more expensive, fragile, delicate and breakable. Unfortunately none removal company can provide an insurance for self packed items. If shipping to Australia for example self-packed goods are more likely to be chosen for the inspection. Unfortunately the cost of repacking the goods always has to be covered by you. That's why it is strongly advisable to have professionals to do the packing.
Do you also offer unpacking services?
We do offer unpacking services at all destinations. We have agents in various destinations that will take care of this service. Once your goods have been unpacked the movers will remove the empty boxes and all rubbish.
When should I make payment for the removal services?
We require that you make the initial deposit depending on the total cost of the service you have ordered. You can complete the balance when the service has been delivered completely or on the receipt of invoice. Most companies however require payment no later that the delivery date. In case you do not pay your items may be kept in the storage until you have paid. The storage costs may be added to your invoice. If you move overseas and we deliver the goods to you before you have paid we will have no chance of getting our money back. This is the main reason the invoice has to be cleared before the delivery.
What payment methods are acceptable?
We are flexible with our payment methods. For online payment, you can make payment using debit cards and Visa/MasterCard. For bank payment, you can pay with bank draft, bank transfer and cheque. You can also make cash payment at our office.
Do you offer storage services abroad?
Yes, we offer storage service here in the UK and at the various countries we provide our services to. If you hire removal and storage services at the same time, you may get some discounts. In most cases the storage costs overseas is more expensive than hiring the same storage space overseas. Storage of goods abroad can be long term or short term. Separate costs can be provided on request.
How long does it take for goods to arrive at the final destination - what's the transit time?
The duration for arrival of goods depends on the final destinations and the type of service hired as well as on the means of transportation used. For example, the time transit across the high sea for example: delivery to New Zealand, shipping to Australia, Indonesia or Malaysia will take 10 to 12 weeks to get to final port. In fact the time at sea is about 40 days but just to load the huge vessel the carrier needs about to weeks and the same to unload it. You need to also allow some time for the custom clearance and sometimes for the quarantine. Each country has its duration for various shipment means. Shipping UK to USA takes about 6 weeks and removals to Europe two days. A good, quality international removals company would include the transit time on their quote.
Will my consignment be opened for inspection before it is moved to my new house?
If you sending furniture abroad for example you have hired shipping to South Africa or other country, your goods will travel in a container. Containers are being chosen randomly for inspection. If the container containing your items is chosen the custom officers will open it to inspect your cargo. To see what's in boxes sometimes they will have to open them. However such boxes will be properly closed, marked and sealed by custom officers. If you hire shared container shipping service, the container is opened by your international removal company for other clients to pick their items, but if you hire full container service, the container will not be opened.
However, some countries may require that all containers are opened for inspection. We have no control over a country's custom regulations. If you want to separate your goods from other consignments you should consider getting a wooden removal crate. Such crate can be designed and build exactly to your need. It can be sealed so once you pick it up you can check if the seal is still in tact. International move inspections happen from time to time.
Should I be present at port for custom clearance?
In most cases your customs broker can represent you during the clearance and inspection. In some countries, your presence in the country is not required before your items are cleared from the customs. However, there are some countries that may require your presence in their countries or the presence of the receivers of the consignment before it is cleared.
Are your moving firms fully insured?
All overseas removals firms we work with, are covered by necessary insurance as a business. They also offer comprehensive moving abroad insurance for our clients to protect their items against risks such as accidents and elements of weather. Insurance options should be discussed directly with your mover.
Will be the move cheaper if I hire the packing services as well?
Yes, it may be cheaper for you to hire the packing services too because most movers give discounts to clients that hire international removal and packing services at the same time. Besides, their packers are experts in packing. Using the packing service will help to eliminate damages and reduce the volume of your entire items. Less damage equal spending less money on buying new things in order to replace the broken ones. Also self packed boxes and furniture are more likely to be chosen for inspection. If your goods have to be repacked you will have to cover the costs.
How many packers will be sent to pack my items?
It all depends on the number of items and the amount of work to be done. More packers will be sent to get the work done on time if there are many items to be packed. In order to get an accurate quote on packing service, you should book a free in-home survey. Esimator will visit you at home to establish how many boxes will be needed to contain all your possessions. the quote you will receive should include the number of packer and the time required to pack all your goods.
Is the furniture removals safe when you pack?
Our packers are good in handling furniture. They may dismantle some of your furniture for easy packing and to reduce the moving costs as dismantled equipment will take less space. Proper boxes and cartons, covers and cushioning materials are used to pack all furniture to protect them from shock, dust and elements of weather. Furniture removals with our packers is easy and safe.
Do you supply cartons and boxes on time?
Yes. The boxes can be send to you by courier if you need them to be delivered the same day or next day. Follow this link to get international moving quotes.
Where is your storage facilities located?
We have storage facilities at our branches in various locations in the UK and in all countries we offer international removal services to.
Do I have access to my items in your storage facility?
Yes, but it has to be in compliance with our terms and conditions. To access you goods you need make an arrangement as it is not 24/7 self storage service.
What should I do before your packers arrive?
You need to separate items to be packed and the ones you will sell or dash out. You can prepare a list for that in order to guide our packers.
Do I have to pay if you disconnect my appliances, take down my curtains and remove pictures for me?
Yes, but the cost is very affordable.
Guide to international house removals
Should I remove items from my drawers?
If you are doing the packing by yourself, you have to remove the items. But if we are doing it, we will empty the drawers by ourselves.
Do you move pianos and other musical instruments as well gym equipment and machineries?
Yes, we move any item and equipment allowed by the custom. For example, we don't move gas cylinders.
How much do you have to pay for custom and other port charges?
This varies from destination to destination. Discuss with our agents and you will be told the cost.
Will you reassemble furniture at my new home?
If you request for it, we will make arrangement for that but the cost will be included in your quote.
Do you offer cleaning services?
Yes, we offer cleaning services for clients that request for them. The cost will also appear on the quotations.
Can I negotiate price?
We will always provide you the best possible deal but you can negotiate price. If it is possible, we will review it.
Shared container or full container service which one is best for me?
It all depends on the amount of items you are moving, the urgency and also the value of the items.
Can I move foods and toiletries?
It all depends on the locations. Some countries don't allow food items but some do. Toiletries are allowed by most countries.
Is it necessary for me to insure my items?
Yes, we recommend that you buy comprehensive international moving insurance for your items. Some risks such as accidents, turbulence in the high oceans are beyond our control. With our comprehensive insurance, you are covered. House removals overseas is less stressful if you valuables and insured.
What if my items are damaged by your packers or the crew?
You should notify us immediately. We are covered by insurance. We will notify our insurance provider.
Can I ship alcoholic beverage?
You can if there is no prohibition on that in the country you're relocating to.
Are you BAR, FIDI registered?
Most of the international removals companies that work with us are FIDI and BAR registered. They also hold other industry accreditations. For more details please ask the mover you choose to do your move.
The above are some of the frequently asked question. But if you cannot find your question here, you should contact our customer service care for assistance and clarification.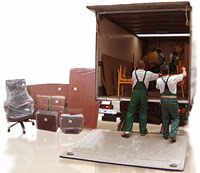 Do you want to arrange internationa move inexpensively and quickly? Need to find and compare cheap house or single item removal costs?
You are in the ideal place! On our website you can compare international removals from the UK to anywhere in the world.
Most of our companies offer affordable, low-cost rates based on the actual volume of the staff you want to move. They can collect from any UK address 7 days a week. There is no minimum order.
For your convenience, they offer a number of free services to make your move not just inexpensive but also comfortable.
Cheap UK International removal companies
A few good reasons to use a professionals to collect and transport your properties. 
You do not have to worry about such trifles as:
Rearrangement, furniture arrangement
Packing furniture and personal goods
Removal / installation of interior doors
Removing chandeliers
Disconnecting appliances (chandeliers, refrigerators, washing machines and computers)
Disconnecting the washing machine from the water supply
Partial disassembly of furniture for pickup
Removal of debris remaining after the move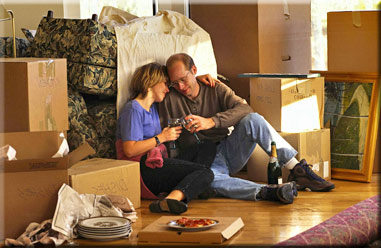 Our international movers can tailor their services to your individual needs. Use our online form or give us a call. If you not sure what you want to take with you that is not a problem a all, just request a few options. For example you can ask for a cost to move just personal items like clothes, documents and cosmetics as an option 1. For option 2 you can request quote for moving all your furniture and option 3 for shipping a car.
International move management
The relocation manager deals with the organization. His main responsibilities included the selection of vehicles, the optimal number of movers, help in making decisions about ordering additional services, delivery of the required amount of packaging materials and cheap shipping boxes.
Preparation can be carried out independently by yourself or by the removal firm. With the help of our advisors you  can significantly reduce the cost of the services. 
No matter whether you are interested in shipping to UAE, Brazil or anywhere in the world, our reliable partners can organize the transport. The crew is stacking furniture and things in lorries, which are fully equipped with multiple tools for fixing furniture. Thanks to that moving takes much less time than the installation of furniture in unequipped and unprepared vehicles. The presence of filling materials, straps and play wood makes your belongings absolutely safe.
Drivers are equipped with tom-toms and possess perfect knowledge of the city and its traffic situation. They are also familiar with the rules and methods of loading and stacking furniture in the back of the van.
With us you will have a change to find cheapest overseas removal firms that are local to you. By comparing the costs you will the best prices offered by local service providers. Make your international move as cheap as possible. Find out the best way to relocate and enjoy our free online service. We hope you will get the best deals available on the market. (Removals to Europe)
Compare international movers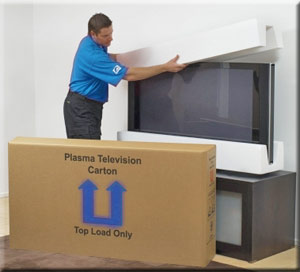 As our employer you will not have to do anything. The crew is always working as one – the team work is the power and assure just the success. In other words, experienced managers, trained and professional staff and professional transport - these are the three components of any high-quality services allowing to deliver your goods overseas without any problems. Via our website you can compare movers from the entire World, be it UK, Germany, Australia, Italy or Montenegro shipping companies.
Find out how to prepare an international move
What we suggest you is to give us a quick call. Our experienced move manager will receive and process your request. Next, arrange a meeting with you to develop a move plan. The pre-move meeting could save you a lot of money and unnecessary anxiety. The quote and shipping costs you receive will be accurate,  order will be completed on time and efficiently.
Such a rare event as an international removals is always a step into a new life.  The mission of our firm is to make this step easier, comfortable and happy. Transportation of furniture and things are always done gently and carefully. Refrigerators, televisions and household appliances are moved strictly in accordance with the rules of transportation. Compare local movers that know how to move items internationally.