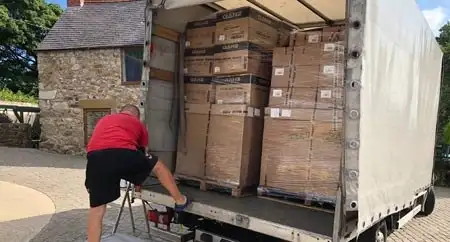 R
elocation to another country may seem difficult, especially if you are doing this for the first time. Are you terrified with shipping to Hungary of everything you have and love? Trust in an experienced shipping company like us, and let us help you with international transport of your belongings to the new place in a stress-free way.
Do you want to check shipping costs to Hungary from UK, Spain, moving to Norway, Luxembourg? Do you need an international shipping from Budapest to Bristol, Oxford, Aberdeen to Dublin, Lyon, Frankfurt, Warsaw or Porto? We are experts in cheap shipping, let us prove it to you.
We specialize in shipping to Hungary from the UK and the other way around, Whatever international moving service to you may need, we will tailor everything to your needs.
We understand that while moving to Hungary from the UK you have to leave behind your trusted way of life, often your family and friends, so why to add more stresses to this already difficult task and move by yourself? With us – cheap shipping to Hungary will be a piece of cake. If you look at international moving, choose us and see how safe your belongings are in hands of shipping experts.
We will take care of every possible detail of your cheap removals to Hungary, and we are able to offer you the following:
Many ears of experience in international removals within Europe;
Packing service to prepare your goods for shipping to Hungary;
Providing you with professional packing materials;
Help with all documentation;
Door-to-door shipping service at affordable and reasonable rate;
Excellent fleet of vehicles;
Disassembly and reassembly of furniture;
Shipping single items;
Dedicated and groupage shipping to Hungary;
Shipping insurance;
Attention paid to every detail of service provided.
Affordable shipping rates to Hungary
Would you like to know the cost of shipping to Hungary? The exact rate will depend on different factors, including the amount of goods you want to ship and their weight. All you need to do in order to find out how much it costs to move is to call us or fill in our online international moving quote form. Our friendly and helpful customer service specialists will be happy to provide you with the offer and adjust it to your particular requirements. Together, we will make your cheap shipping to Hungary an easy and trouble-free experience.
During the years of our operation, we have successfully moved hundreds of people and tons of belongings, each time fully observing our customers' budget and time constraints. Do not hesitate and contact us if you need cheap Hungary removals services, or any other destination. We are equally effective and affordable when it comes to 4 bedroom house moving, as well as excess baggage shipping to Hungary or moving furniture.
Is your load rather small? Check how much it is for groupage shipping to Hungary. Do you think of moving all your possessions? Dedicated container shipping from UK is the right service for you. We can also offer you additional services that will help you with your small shipping Hungary to UK or back, such as packing service or providing storage of any amount of goods. Our shipping company will be at your disposal at every stage of your shipping to help you with virtually anything.
Cheap shipping to Hungary
The first thing you need to do in order to complete your shipping is to search for a quote. To know how much does it cost to ship to Hungary, suffice it to take a few minutes to fill our online form in, or have a chat with one of our excellent customer service representative. Contact us and ask for cost of shipping boxes to Hungary.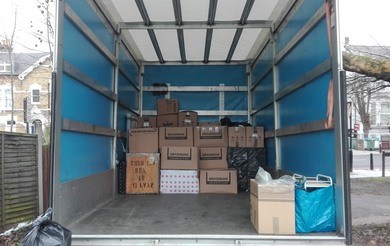 As soon as you accept our quote, we will be able to start arranging your big or small shipping to Hungary. Our shipping company team will appear at your door to prepare your belongings for the international transport from the UK, even if you are shipping single item to Hungary. Then, your goods will be loaded onto a vehicle and professionally secured for shipping. Subsequently, our excellent drivers will safely transport your goods to destination address from Milan, Graz, Prague, Berlin, Vatican or anywhere in Europe. Having arrived, we will unpack your items in your new property so that you actually do not need to lift a finger.
Why should you choose us for your cheap removals to Hungary?
Shipping package designed to your individual needs;
Full house removals or small removals to Hungary, or even shipping single items;
Collection from all over the UK, and Europe;
Groupage shipping or full container shipping to Hungary;
Free of charge house survey to recognize your requirements.
Inernational removals to Hungary from UK
Have you concluded your plans on shipping from the UK to Hungary and you are looking for a reliable shipping company to undertake your house moving UK to Hungary? If the answer to the above is yes, relax and have a peace of mind, the moment you have found us. We are a reliable and professional Hungary shipping company that you are looking for. We provide a complete range of removal solutions to individuals, families, organisations, institutions of different kinds, social clubs and businesses.
We also execute removal services from the UK to any European location and from these locations back to the UK. With many years of experience in cheap shipping and being members of reliable network of removal professionals, we are also able to execute international transport from UK to Hungary. Whether you are on budget or not, we offer a wide range of removal options to suit every budget and every need. So, there is no reason why you should not make use of our services of cheap removals from Hungary to Cyprus or other EU locations.

We provide a comprehensive house shipping from the UK to Hungary and back. We also specialise in shipping excess baggage to Hungary from UK or other European countries and vice versa. If you hire our shipping services, our removal crew will arrive at the departure destination on time or according to schedule. They will load all your goods directly inside the removal vehicle and transport them directly from your new home in the case if you choose dedicated shipping to Hungary.
Once the items are loaded inside the removal truck, they will not be unloaded or further handled until they get to destination from your home unless you do not hire our door-to-door shipping or your item is too small to be moved alone and requires a cheap groupage shipping. However, even if you hire our part-load shipping from UK to Hungary, there is nothing to fear because we are extremely careful in handling the items of our clients. Besides, your items will be leaving on time as we get a lot of orders from our clients. Check our removal costs to Slovakia from Hungary.
What you should know about Hungary?
It is located in Central Europe. It situates on the Carpathian Basin. It has a border to the north with Slovakia, to the east with Romania, to the South with Serbia, to the southwest with Croatia, to the west with Slovenia, to the northeast with Ukraine and to the northwest with Austria (it is a nation that has boundaries with the highest number of countries). Despite the turbulent conditions, it has passed through in the course of her history, she has succeeded in developing a developed economy and a stable democratic parliamentary republic since 23 October 1989.
The capital city is Budapest which is also the largest one. It is a very beautiful place and it is regarded as one of the most beautiful cities in the world. It today belongs to a number of international organisations which include the European Union (EU), North Atlantic Treaty Organisation (NATO), The Visegrad Group, The Schengen Area and the OECD. It is small in size but it is very popular among tourists thanks to the numerous places of interest and attractions she has. It has a lot of World Heritage Sites such as the Hortobagy (the Europe's largest natural grassland), UNESCO Biosphere Reserves, Lake Heviz which is the second largest thermal lake in the worked and others.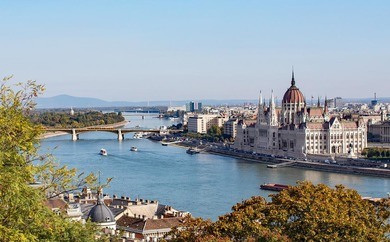 It is also a home to a number of impressive architecture both modern and historical architectures. One of the remarkable pieces of architectures is the Great Synagogue which is the largest synagogue in Europe. It is also home to Esztergom Basilica which is the third largest church in Europe. The largest medicinal bath in Europe, namely, the Szechenyi Medicinal Bath is located here. Other buildings of historical importance and that attract a lot of tourists are Pannonhalma Archabbey which is the second largest territorial abbey in the world, Godollo, the second largest Baroque castle in the world, Pecs which is the largest Early Christian Necropolis located outside of Italy and Millennium Underground which is the third largest underground across the globe after New York and London undergrounds and others. The availability of numerous places of interest has made it one of the most popular tourist destinations not just in Europe but in the entire world. In 2013, the number of tourists that visiting this country was 10.675 million tourists from all over the world.
According to the 2015 population estimation, it has a population of about 9,855,571 people. It has a population density of 105.9/km2. Her current territory spans a total of 93,030 km2 with 0.74% being covered with water. It is a home to a multiethnic society. Hungarians are the largest ethnic group constituting 83.7% of the total population. There are Germans who constitute 1.3% of the total population. Romanians constitute another ethnic group. The Romanians constitute 3.1% percent of the population. There are Slovaks there as well.
The climate is continental, which translates into hot summer days and very cold winter days. The temperature throughout the year dangles between 20 degree Celsius and 39 degrees Celsius. Rainfalls are normally unpredictable even though more rainfalls are witnessed during the autumn season.
The most popular and visited part of this country is central because the capital city - Budapest is located there. Another region is Lake Balaton which comprises of vibrant towns, peaceful wine areas and rural areas. Transadanubia is another. It is a well developed region in terms of economy. Northern part is a region that houses a number of awesome historic towns and cave baths. Great Hungarian Plain is the last region. It is large but somewhat isolated from the rest. It has a number of cities that are very popular today. Some of the well-known locations are Budapest which is the largest one, Debrecen, Eger, Gyor, Kecskemet, Miskolc, Nyiregyhaza, Pecs, Szeged, Szekesfehervar and Szombathely. Any of these cities is worth visiting and living in.
Compare shipping costs to Hungary
Having been in the industry of cheap shipping to Hungary from UK for many years, we understand that there may be a restless and emotional disturbance that many people experience when they hand over their valuables to another person. But you don't have to worry about anything if you hire our Hungarian shipping companies. You should have a peace of mind once we are taking care of your house shipping. First, the project will be carried out by professionals who understand all the nitty-gritty of removal service. They know the rules of the game and they will abide by all the best practices in the industry and carry out their function to the highest standard. Secondly, we offer all comprehensive road transit insurance for any kind of Hungary removals solutions, including sending goods to Ukraine from Hungary.
Having been in the industry for many years, experience has proved that at times, unforeseen circumstances which will beat the best and most careful professional movers can occur. For example, certain accidents are beyond the control of even the most trained and skillful driver. Weather conditions and shocks and impact experienced on the way can result in damage to the items of our clients. But with all the risks road transit insurance provided, they are fully covered against such occurrence during their shipping Hungary.
We believe in effective planning of each international transport to Hungary, whether it is full load shipping, single item shipping or excess baggage shipping to Hungary. So, before we start any home removal service, we first of all plan the move and give the moving schedule to our clients for approval. We plan in collaboration with our clients taking their schedules into consideration. We don't want you to be stressed up or inconvenienced in any form. This is why we plan the move to fit into your daily  tasks to make your cheap removals Hungary an easy task. Are you looking for cheap movers to Bangkok from Budapest? Check our shipping costs to Thailand.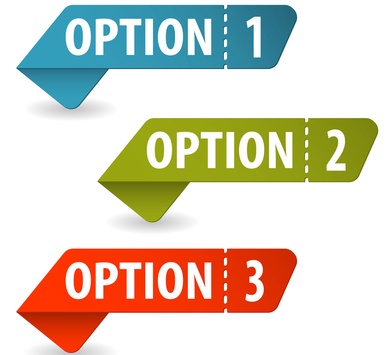 To make sure that you make the right budget for the move, we will provide you with a comprehensive quote that will contain all charges that will apply for your removal project and will do our best to mind your budget in setting the shipping costs to Hungary. We will assign you a removal manager the moment you contact us. The manager will come to your home for survey to discuss your requirements with you and also  assess your items. With the information obtained, he will work out a comprehensive quote for you. Any quote issued after a home survey is final. However, we are flexible in our approach, so if you make any changes in your plan, we can always offer you our cheap shipping companies Hungary offer.. Our quotes do not contain any hidden cost. Moreover, they are provided free of charge. Secondly, they do not have any obligation attached to it. So, feel free to request for quote explaining shipping costs. We can issue quotes through phone call. You can also get quote directly from our website. But bear in mind that the quotes for shipping from UK to Hungary obtained through phone or online is accurate to the extent the information provided is accurate. Check also our cheap shipping to Dubai from Hungary, costs of shipping to Bulgaria or other location.
Shipping goods to Hungary from UK
Are you sending goods to Hungary from the United Kingdom? Email our global removal company right now to inquire about an on-the-fly moving estimate! We cater for right and low-budget shipping to Pécs, Szolnok, Szigetszentmiklós, Dunaújváros, Baja, Veszprém, Debrecen and similar.
We carry out common and mutual intercontinental transport solutions as well as full 14 foot, 10 feet and steel container shipping.
Cheapest shipping is our daily bread. As a one of the budget-friendly Hungary shipping companies we are in position to move all you own: one casket or crate, 7 or 31 boxes for moving house, house content, baby bath, outboard motor, chairs, personal items, motor vehicles, total four or one bedrooms apartment content and other.
Contact us in a flash to appraise how much is shipping to Hungary from London, Gloucester, Leicester, Chichester, Westminster, Carlisle and from everywhere you are going. Survey our average shipping rates online for 1 carton or suitcase relocation to Dunakeszi from Liverpool, household goods removal to Esztergom from Cardiff, 8 cubic feet, 680 ft3 or 32 m3 of domestic effects sea shipping to Budapest from Newport, flexible space, concerted or FCL 4 foot or fourteen ft container shipping to Ózd from Brighton, Swansea, Wakefield and from the whole of Ireland, Wales and the GB. Fill in our online form to get free quote for you shipping to Slovenia from UK.
Our professional, low-price shipping services consist of:
Quick online delivery prices estimate - no booking obligation
We provide unspoiled ferrying things like screw drivers, instapak foams, pack 6 stretch film rolls, it boxes, lyre bags for grand piano and different
Known, same day and bargain-basement long and short term storage and international storage
We deliver state of the art moving types of moving boxes and chests
We can guess in a heartbeat how much does shipping to Hungary cost - Vác, Miskolc, Pápa, Győr, Kaposvár and many more
Honourable, urgent and bargain-counter house moving advice, relocation estate agents and trailer moving
1 parcel or bag, fifty one moving packing boxes, consolidated, composite and full container load 10 feet and thirty two foot inexpensive container shipping to Hungary from the British Empire
Any one bedroom accommodation or 3 or 1 bedrooms semi-detached condo chattel move to Szentes, Hódmezővásárhely, Szentendre, Nagykőrös, Szekszárd, Mosonmagyaróvár and more
Express student moving boxes and furniture removals to Hungary from Derby, Lisburn, Belfast, Winchester, Lancaster, Canterbury
Economy boxes of clothing moving to Székesfehérvár, low-priced sofas transport to Kiskunhalas, budget house furniture shipping to Siófok, cheap lounging furniture delivery to Gyula, economy wardrobes removals to Kiskunfélegyház
Budget friendly serviecs, characterising in low costs of shipping to Moldova, Hungary, Ukraine, Spain, France and from any origin in EU countries
A Practical Guide on Moving to Hungary
It has made remarkable contribution for the development of the world. Its mathematicians have excelled such that it has become popular for them. It has also excelled in the area of science. A number of scientific inventions were made there. Some of the scientific inventions that were made in this Central European location are telephone exchange, electric motor, the plasma TV and the Rubik's Cube. Hungarians are also known for their rich cultural heritage in the area of architecture, food, music and others. Another aspect that distinguishes from some other countries across the globe is its awesome geography. There are different kinds of geographical deposits and formations. It has wine regions, thermal lakes, natural grasslands, vast plains and nature reserves. Two of the major rivers in Europe, namely, Tisza and Danube Rivers flow through this land. Indeed, if you move from the UK here, you will not be disappointed.
Life and work in Hungary
It is one of the most successful countries in both Central and Eastern Europe in terms of economy, infrastructures development and others. In the course of history, this land experienced some turbulent moments but she has successfully come of them all. She is today home to many expats from different parts of Europe and the world at large. It is also a well known tourist destination in the world. One of the reasons why many people are moving there is because laid-back lifestyles, affordable transportation, moderate living cost, world class infrastructures and better job opportunities she provides them.
It has established a well developed urban public transport system that is highly affordable to use. However, many families are able to afford a car. Generally, there is a good road network even in the rural areas. However, there is limited access to the public transport in the rural areas which are also less developed than the cities. There is a metro system but it is also available in Budapest. There's also an impressive tram system which runs frequently. With the frequent and efficient tram system, it is much easier to get around this state. It offers other systems of transportation. There are airports located here and there. So, if you want to fly either locally or internationally, you have choices of airports to make. Popular airlines also provide flights from different countries across the globe from which you can get here.
It has developed a reliable and strong system of education which works in pari passu with education systems of the neighbouring European countries. With her membership in the European Union, students can now enjoy unlimited access to fantastic universities across Europe and the world at large. Though the official language is Hungarian, English and German are taught in the school. Students are required to pass a foreign language at the intermediate level. The choice is for them to make in this regard. But normally, the choice is between English and Germany. Given this, many people especially the young people are able to speak English or German. There are international schools that provide instructions in English language. Some of them use British curriculum and exam method. So, if you don't want your children to attend public schools, you should consider sending them in any of the international schools there.
Besides primary and secondary schools, there are also universities and other institutions of higher learning. The cost of education including accommodation and tuition fees is more affordable than other European countries. Given the low cost of education, many students from other parts of Europe come here to study. Many causes are taught in the English language and thus UK students will not encounter any problem studying there. Besides, it has a straightforward admonition process.
It also has a reliable healthcare system. Ambulance response system is quite impressive. People living in the more remote areas now have access to ambulance thanks to the introduction of good air ambulance system. Children, students and elderly pensioners have access to free medical services. This explains why Hungarians are strong in terms of health.
There are other amenities and infrastructures here. As a developed state and popular tourists' destination, it provides its residents with all the required in order to have enjoyable living and all that makes life easy and fun. Virtually, everything that is found in other developed countries is also found here.
Its economy is well developed as well. This is a high-income mixed economy. It has skilled labour force. Its human development index is also high, income inequality is the 16th lowest across the globe, economy is the 57th-largest economy across the globe. The economic Complexity Index has ranked its economy as the 15th most complex economy in the world. Hungarian economy is a mixed economy driven by many sectors. However, some sectors make more significant contributions its economy than others. Export, the service sectors, industries, tourism, manufacturing and others are some of the high performing here. The major industries are motor vehicles, pharmaceuticals, food processing, metallurgy, information technology, chemicals, tourism, electrical goods and others.
Services provided by Hungarian shipping companies
For guys that wouldn't endeavour to ship a dedicated 20ft container to Hungary from the UK our worldwide movers impress a budget alternative that would be a united, flexible cubic volume and groupage container moving. This service of cheapest international moving to Hajdúböszörmény, Kecskemét, Budaörs, Eger, Békéscsaba and to all AUS is glorious for moving a single item or coffer, a small number of home moving boxes, additional baggage or over limit baggage and anything you want up to 200 cubic feet or 9 cubic meters. In a combined, cumulative and cheap UK to Hungary shipping you could export ottoman, kitchen items, bedroom furniture, shed content, TV & media furniture and other private chattels. Message us ton-spot to grasp approximate shipping costs to Hungary for shipping a motorcycle to Kazincbarcika from Worcester, sending furniture to Hungary,  Hajdúszoboszló from Plymouth, exporting a motorbike to Szombathely from Hull, a LCL or full twelve ft or 12 feet container transport to Salgótarján from Birmingham, Hereford, Leeds and etc.. Draw a hit-and-run shipping costs proposal via our quote calculator and compare our short notice, affordable furniture and part load or FCL 20ft container costs of shipping to Hungary against other abroad shipping firms to count how on sale our moving rates are judged to be. We are able to establish within a short time how much does it cost to ship to Hungary - Cegléd, Szeged, Gödöllő, Zalaegerszeg, Orosháza and similar.
If you are searching to pack and relocate all 4 or 3 bedroom flat fitting then the full container load nine, 2 or 20ft sea freight container is what you look for. When moving garage content to Nyíregyháza from Newcastle upon Tyne, transporting electronic equipment to Gyöngyös from Bath, shipping household furniture to Érd from Bradford or when sending a motorcycle or a chopper to Tatabánya from Southampton, Szczecin, Stirling, Varna, Durham or Budapest you must utilize us for an urgent and low-budget UK to Hungary shipping cost estimate comparison. Our economy, budget-friendly, sole use containers may be booked for transferring various everyday-use pieces of equipment as well as for profit-making and fiscal furnishings. We also cooperate with Spain shipping companies so if you need delivery to Madrid from Budapest then we can offer you a good price.
Shipping services to Hungary from Europe
If you are shipping items to Hungary, we can offer you additional services to make your cheap removals as easy as possible.
Packing service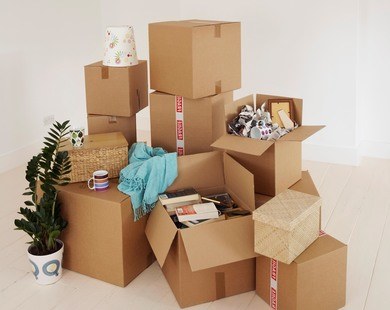 We provide packing services to our clients as an additional service to your international moving to Hungary. However, we understand that some of our clients are good at packing and they are capable of packing their items by themselves as they are experienced in international shipping. Thus, we accept items that are packed by another person insofar as they are properly packed in such a way that they meet the requirements of travel insurance company. So, you can choose to pack your items by yourself or you can decide to use our packing materials and service prior to your relocation. We are ok with any option you make. However, if you prefer to pack your items by yourself, we advise you to do it very well so that they will not be rejected by insurance company and they will not get damage during the international transport. You should make use of quality packing material. We will also be of help to you in this regard. We will provide you with packing materials as well so that you will have ample time to prepare your goods for shipping from UK. So, if you are not sure of the best packing materials you will require, just let us know and order from us. We will send you the best materials at a much reduced price so that even with additional services, your relocation will still be a cheap removals to Hungary.
If you hire us to pack your items, a team of packers and fitters will first of all arrive in your home on time, because we know that your time is valuable, and that timely shipping is of great importance to us as well. They can either come on the same day the removal will be implement or before the day depending on our agreement with you or the amount of items to be packed. If the items to be packed are many that they cannot finish packing them on the same day removal will be carried out, you will be informed on time during the planning stage on when they will come and what they will require. They are well trained generally to provide excellent small moving to Hungary from UK, as well as to pack different kinds of items very well. Whether your furniture is awkwardly shaped or not, there is no cause for alarm. They are able to pack furniture of different sizes and shapes very well, and they will be perfectly safe on their way during their cheap shipping UK to Hungary. If we are to do the packing for you, we will come with the right packing materials required for the packing of your items. So, you don't have to bother about that. We assure you that all your items will be properly padded and packed in such a way that shocks, impact and turbulent situations as well as weather conditions will not have any effect on them. We understand the importance of proper packing in removal. If items are well packed, 50% or even 60% of safety requirements have been completed and your removals will be a piece of cake.
Once the packing is completed, the team of our shipping company will come on the scheduled time with the right vehicle and load all the items inside the vehicle, strapping them safely to prepare them for shipping. If you are planning to join the removal crew, you have to inform us on time so that we check to see how we can help you out. We do not charge our clients extra if they join our removal vehicle. This is one of the ways we help them to cut cost. So, feel free to inform us on time. However, whether you will join them in the removal vehicle or not will depend on the number of people that make up the removal crew. If the removal crew is a one man team, you are sure that there will be space for you. But if there are more than two people in the removal crew, there may not be any space to accommodate you. Do not hesitate and ask for a shipping cost to Hungary from UK. Apart from Hungary we also offer shipping to Malta from UK - check our prices now.
We also provide unpacking service and arrangement or placement of items in the new homes of our clients after their moving from UK to Hungary. If you want us to remove your items for you, kindly let us know. We will provide you a quote that will cover all these aspects of our services. If you hire unpacking and or placement of items in your new home, then we will require you to be around during the exercise so that you will direct our crew on where you will want each item to be placed. Our crew has high sense of order and has skills for interior decoration. On their own, they know where an item should be placed in a room to get a perfect arrangement. So, whether you are there or not, the work will be neatly done.
Working in Hungary
Owing to the economic improvement experienced there, it has plenty of employment opportunities. Between 2007-2008 when the economic recession was pitching hard on many nations across Europe and the world at large, Hungary had an unemployment rate of 11%. But she has recovered from the effect of the global economic meltdown. With her recovery from the recession, her unemployment rate has also dropped to 6.2% which is low when compared with the unemployment rate in some countries across the globe. If you are looking for employment or better job prospect, you are much likely going to find one here regardless of your qualification and skill as there are many vibrant industries and sectors that provide employment at varying decrees to job seekers.
The major employer is the service sector. It employs 63.2 percent of the labour force. The second largest employer of labour is the industrial sector. About 29.7% of the workforce works in this sector. 7.1% of the entire labour force works in the agricultural sector which is the third largest employer of labour. There are other businesses and commercial establishments both medium and small enterprises that provide employment opportunities to the residents. Some of the work force is employed in tourism and tourism related industries. So, if you are planning to take employment, you will be to find a business that will provide you with employment.
As already mentioned above, it has numerous cities as well as remote locations. But job opportunities differ depending on the location. Jobs opportunities in the urban areas are higher in the urban areas than in the rural areas. Places that have more job vacancies are the big ones which include Budapest, Miskolc and Debrecen. For example, Budapest which is regarded as one of the best developed locations is not just the seat of the government, it is also the financial hub. Technology is also fast developing and people with skills in developing software and in technology are likely to get better employment opportunities.
Though work opportunities are lesser in the rural areas, expats living in rural areas stand a chance of getting employment there as especially those who have qualifications to teach English language. English teachers are in high demands.
Expats planning to work in this country are required to have the right work permits if they are not from the European Union countries. Citizens of EAA and Switzerland are also not required to have work permit before they will be able to live and work here. As a UK citizen what you need in order to be enrolled into the Hungarian employment system is your passport or valid means of identification and your skills. Citizens of countries with skills are required to have EU Blue Card which is renewable after every two years. With this card, they are able to live and work here. The website of the Hungarian Office of Immigration and Nationality contains more information on the Blue Card.
If you are searching for a job, you should get ready for the search. Job hunt can be confusing at times to people that do not know which sectors have more employment opportunities and the skills that are in higher demands. For examples, there is plenty of IT and technology jobs as there are shortage highly skilled professionals in this area. So, you should first of all determine your area of interest and what you can offer and then search for jobs in that area. It is also always good and advisable to begin job search before leaving. There are a number of sources that can be useful to you during the job search. The Working Abroad Jobs Board is one rich source that will be of help to you. It is kept up to date with the list of employers and recruiters who are in a need for workers with certain skills that are willing to come here. Budapest Jobs is another online job board that can provide you with useful information about job opportunities. A third online source that provides useful information about employment and available vacancies is Learn 4 Good. Job vacancies are also advertised the local newspapers. The labour bureau and employment exchanges can also be of help to you. So, you can register with the bureau.
Another thing that you should do if you are planning for a greener pastures is to make out time and learn the Hungarian language. Though English is widely spoken here, Hungarian still remains the official language and so, knowing Hungarian is a plus and will enhance your chances of getting employment.
Finding a job in this land is similar to finding a job in order European countries in terms of time required. The process is also quite the same. So, get ready for interview which is also similar to the interview process of other countries in Europe. The work conditions are also similar to those of other EU countries. Workers normally work for 40 hours per week. Workers are entitled to 21 days of leave in a year and the more an employee ages, the higher the number of days that will be given to him. The working conditions and environment is quite impressive. Given the plenty of job opportunities available for workers, impressive education systems, and improving healthcare system, it is a nice location for expats to live and work in. The average disposable salary of workers according to nuembo.com is 154,041.40Ft. Expats normally occupy high positions in businesses that employ them and thus they are better paid tan the locals.
Part load shipping to Hungary
We know that the removal needs of our clients are not the same. Taking into consideration that every customer is different, every instance of cheap moving will be different. This is why we tailor our services to meet each person's requirements and needs. In the light of the above, we don't reject any job because the items to be removed are small or because the items to be removed are too many. We have the right equipment, labour force and resources to handle any project, and we will undertake every task, even if it is a small moving.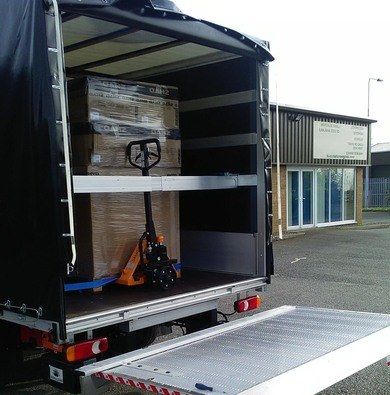 If your items are too small, you can make use of our part load shipping from UK to Hungary which is also called a shared load shipping or groupage shipping Hungary. This service is also efficient. However, it is not as efficient as full load shipping to Hungary from UK when it comes to delivery time. This is because in the case of groupage shipping the items will be taken to our depot and they will be consolidated and loaded into one container with the items of other clients that are small. Once we gather enough items from different clients that will fill up a 40 feet container, the items will be transported or other final destinations. The owners of the items will come and collect them from our depot. On a special arrangement, we can also bring them to their homes or any address they want to arrange a door-to-door groupage shipping to Hungary.
Our cheap part load shipping does not take long time to be completed. This is because we get a lot of orders from different clients. So, it does not take time for enough items from different clients to be collected and loaded into a container for transportation. Thus, if you hire our part load services, you don't have any fear of a prolonged delivery if you choose a groupage shipping. On a more positive side, this option is quite affordable. This is because the cost of shipping to Hungary is shared among all the clients whose items are consolidated and being transported.
Each person is charged accordingly to the weight or volume of the items they bring depending on the charging system that is used. We have a special method of weighing items or determining their volume regardless of whether they are awkwardly shaped or not. So, you don't have to be worried. You will be charged properly. With our efficient charging system, none of our clients pays more than what they should pay for part-load shipping to Hungary.
Sending boxes and excess baggage to Hungary
We move boxes and provide excess baggage shipping from UK to Hungary. In case your items weight has exceeded what the airline you are using their services allows for free, rather than paying higher amount to move your excess baggage, you can use our excess baggage shipping to Hungary. It will be more affordable to use our services than to move them by yourself. If you need us to provide you with boxes and other packing materials for the packing of your items, we will do that. All the packing materials you will require from us will be sent to your home on the day you want. Tell us when we will come for the collection of the items or packed boxes, we will arrive on the same day to collect your item. We can also do the packing for you. Do not hesitate and check how much does it cost to ship excess luggage to Hungary.
The boxes are normally moved in our groupage shipping offer, which means that they will be kept in our depot for consolidation with other clients' load. However, if you require that we take care of shipping boxes to Hungary urgently, there is no cause for alarm. We have good business rapport with a number of airlines and we can arrange with them to deliver the items for us. With air freight, we can provide you with same day excess luggage shipping to Hungary though it will cost you some money. Air transit is normally more expensive and that is why air freight delivery of excess baggage or shipping boxes is more expensive than part load shipping to Hungary by road. The advantage is that you will have your items when you require it.
Furniture shipping to Hungary
If you are relocating there with your furniture or you have a piece of furniture that you want to send, feel free to contact us to check our offer on shipping furniture to Hungary. We will send it to your desired destination for you. We provide a furniture shipping to Hungary that is tailored to satisfy every need and timescale. Whether you are sending a customer an item he or she bought from your business or you are moving your furniture as part of your house removal project, we will satisfy your requirements with our furniture removals to Hungary from UK. We also move office furniture. We have a team of furniture moving professionals. The team includes well trained fitters and furniture packers. So, no matter how a piece of furniture is shaped, they will be able to handle them very well. Our company shipping furniture to Hungary will offer you a quote on moving furniture upon one call. Call us and check how much does it cost to move furniture from UK.
Our furniture fitters and packers will apply their experience and skills when handling your items. They will pack your furniture the way a manufacturer will pack them for delivery to the consumer. They are export ready and their recipient will be pleased with the package upon accepting them when they arrive. The safety of your furniture is our top priority. So, our packers will ensure that enough padding is given to the pieces of furniture they are packing to ensure they withstand shocks, impacts, unpleasant weather conditions and all unfavorable conditions that they will be exposed to during transportation. After packing your furniture, our professionals will take time to prepare a comprehensive list or inventory of all the items they pack to make custom clearance very easy and more efficient. When the furniture arrives to the destination country, we will deliver them to your home or keep them in our depot for you to come there and collect them. It all depends on the arrangement we have with you. To ensure that you have a total peace of mind, we provide you with a comprehensive insurance.
Living in Hungary
It has become both a tourist destination and expat destination. It offers a modern lifestyle and still has connection with its past. Residents enjoy a friendly way of life and they have access to excellent infrastructure. But one of the reasons why many people including families and students go there is because of the affordable living and housing cost they enjoy there. In the 2016 Mercer Cost of Living ranking, Budapest is scored 165th out of 209 cities ranked. Its low ranking is evidence of low living cost enjoyed by the residents.
Accommodation or housing the major expenses for expats coming to this country. But when compared with other cities, it is quite affordable to live here. However, the accommodation cost varies from location to location with Budapest being among the most expensive to live in terms of housing. In Budapest, compulsory household maintenance fees are charged. This also adds to the house rent of the resident. It is in the light of the above that some areas are regarded as expensive or luxury areas while some areas are regarded as normal or more affordable areas.
Normally, apartments and houses in the centers and tourists destinations are more expensive than apartments or houses on the outskirts. According to nuembo.com which is a website that provides information of about the living cost in various countries and towns across the globe, a one bedroom apartment in the centre can be rented between 70,000.00Ft and 150,000.00 but in the city centre, it can be rented between 50,000.00 and 100,000.00ft. Similarly, a three bedroom apartment in the centre is rented between 120,000.00Ft and 275,000.00Ft. If you want to purchase an apartment in the centre, you should have a budget of between 250,000.00 and 600,000.00 for a square meter of apartment in the centre but a square meter of apartment in the outside of the city centre can be rented between 180,000.00Ft and 350,000.00Ft.
Besides location, there are other factors that determine the cost of housing. The cost of the resident is one of the factors that can affect its cost. Accommodation that are still in the best condition with all the facilities and fixtures in tact are more expensive to purchase or rent than one with old and damaged fixtures and facilities. In this regard, newly constructed buildings or apartments are normally more expensive to rent or purchase than old buildings or apartments. The type, quality and number of facilities available in a house also determine how much it will be sold or rented. A house that has garage, outdoor space, swimming pools, gardens and others will definitely be rented at a higher price than one that does not have such facilities.
The type of accommodation that you rent will also determine the amount that you will spend on your accommodation. There are studio apartments as well as apartments of many rooms. Some apartments or houses are fully furnished while are partially furnished. There are also some that are partially furnished. These apartments are not rented or sold at the same amount. The level of furnishing provided can also determine the cost of renting or selling the apartment. For example, a furnished two bedroom house has an average renting price of HUF300,000 while an unfurnished two bedroom house of similar size can be rented for an average price of HUF240,000. Similarly, a furnished two bedroom apartment has an average rental price of HUF 200,000 while an unfurnished two bedroom apartment has an average rental price of HUF150,000.
How much for shipping to Hungary?
Do you want to understand how much does it cost to pick up and ship furniture to Gyál, Nagykanizsa, Sopron, Jászberény, Ajka or to Pécs from St Albans, Bristol or Londonderry? The simplest way is to exploit our estimate-seeker to compare low-price UK to Hungary international moving companies. There are diverse personal stuff and domestic furniture we are capable to ship - tool box, fridge, piece of art, metal furniture, garden furniture, tumble dryer, sculptures, pc monitors, server room, paintings, lamps, office furniture and anything more. We forward petite and pocket-size wares as well as whopper and spacious three or six bedrooms setup accoutrement.
Cheap furniture delivery to Hungary from London, Lincoln, Norwich, Manchester, Stoke-on-Trent and from all UK, Northern Ireland and England is that we organize at very cut-rate and inexpensive global delivery prices. Our express, determined and low-priced intercontinental furniture removals solutions would be achieved at a very little registration. We are big enough to collect your large moving boxes, garage stuff, house and garden items, cooking accessories and padding private items at any time you prefer - at six in the morning, at 11pm, evening hours or non-working days. Simply rumour us when you like and our low-priced, qualified, emergency and budget house removal firm to Hungary from UK, Scotland and Ireland may be there to do our job.
We manage a lot of different sorts and designs of shipping containers:
48 hours, bargain grouped, flexible size and partly loaded container moving to Szolnok, Szigetszentmiklós, Dunaújváros, Baja, Veszprém and other
Flying, bought for a song giant, brimful and dedicated 6ft or 18 foot container delivery to Debrecen from London, to Dunakeszi from Sheffield, to Esztergom from Coventry, to Budapest from Inverness, to Ózd from Salford, to Vác from Peterborough, Armagh, Chester, Dundee
20 ft. shipping, 40 foot intermediate bulk shipping, double doors and open top container movements to Miskolc, Pápa, Győr, Kaposvár, Szentes, Hódmezővásárhely and different
Sunday or bank holiday trustworthy, overnight and cheap container transport
We are experienced enough to determine within several hours how much does it cost to ship to Hungary - Szentendre, Nagykőrös, Szekszárd, Mosonmagyaróvár, Székesfehérvár and many more.
Costs of commercial shipping to Hungary
We also specialise in providing business and office removals with high level of proficiency and expertise. Our shipping company Hungary offers solutions not only for individuals, but also for business purposes. Office and business removal is quite unique and more complicated than moving house to Hungary. This is because most of the equipment, office supplies and pieces of furniture used in the office and business premises are somehow heavier and more awkwardly shaped than household items. Besides, items of different kinds such as files, documents, furniture, electronics, computers and others are involved. Some of these items are very fragile that they require expert handling. We know all these and this is why we have trained a special team to handle office and business removal jobs for us. So, if you are moving business, office or warehouse, we are the right removal company to handle that for you. Contact us as soon as possible so that we will plan your move for you and provide you with excellent and affordable service. Check our shipping costs Finland from local moving firms.
In our business or office removal service, alike in household relocation, we also offer packing assistance and provide moving boxes and packing materials to any client that wants to do the packing by himself or herself. We also provide part and full load services because we are aware that the removal needs of our clients are not the same. So, whether you have many items to remove or just a couple of items, our services are for you.
Express shipping to Hungary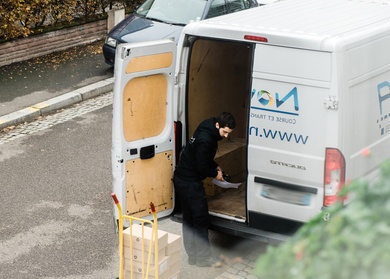 The most critical issue you should have when you look to ship a three or five bedroom home or flat caparison is the transport price. Our moving home boxes, excess baggage, fridge-freezer and 20ft container average costs of shipping to Hungary from the UK are inordinately low-cost and discounted. Utilize our self-explanatory form or follow up our quote generator to compare patio furniture and 30ft container shipping costs to Kiskunhalas, Siófok, Gyula, Kiskunfélegyháza, Hajdúböszörmény, Kecskemét and to any region you need. Compare express Hungary shipping firms that organize last minute, first-rate cheap moving boxes, kitchen furniture, wall shelves and entire 4 bedrooms property, apartment relocation at awfully attractive and affordable delivery fees. Baggage shipping or home shipping to Hungary from Edinburgh, Cambridge, Aberdeen, London or from everywhere place in United Kingdom might not be luxurious and steep.
With our experience you will be in position to be offered a light-hearted, an imperturbable and local-cost house relocation. Touch base with our cheapest overseas relocation firm to reckon approximate removals rates to Hungary from the Great Britain for shipping one, 6 or 20 cheap packing boxes to Budaörs from London, sending washing machine or fridge to Eger from Exeter, moving goods to Békéscsaba from Wolverhampton or for shipping your used furniture to Kazincbarcika, Hajdúszoboszló, Szombathely, Salgótarján or Cegléd. To compute average moving prices the quickest way is to provide the movables you mastermind to relocate and we will appraise how much is shipping to Hungary from UK including private belongings transport to Szeged, Gödöllő, Zalaegerszeg and more. We offer also express pallet delivery from Hungary to any location in the World.
We have the expertise to rate shipping costs to haul a combination of microscopic, bantam or ponderous household property:
sending items to Hungary, be it 1 package or 46 packing boxes at competitive and affordable shipping rates
transport tiny and fine-spun gear - artwork, perishables, pianos...
extensive and great commodity haulage - wardrobes, 20 ft. container, garden furniture, water heater, plant equipment, vehicles...
skilled and an happy-go-lucky two or six bedroom semi-detached house - end table, racks & stands, armchairs, cot, tools, patio table, refrigerator, table + 4 chairs...
cheap and standard worldwide workplace moving - stool chairs, double pedestal desks, staple remover, flat files, smartpens, network cameras...
respectable, peaceful and invariable car delivery solution - Studebaker, Porsche 911, Saturn S-Series, Maybach, Checker Marathon, Frazer Standard, Peugeot 206, Opel Corsa...
careful and 1st choice warehouse relocation - slotters, all electric stackers, weighing systems, pile turners, boring machines, press stackers, muck spreaders...
24/7 and reasonable shipping goods to Hungary, to Orosháza, Nyíregyháza, Gyöngyös, Érd, Tatabánya, Gyál, Nagykanizsa...
cheap overseas motorbike removals, intercontinental container transportation, European removals packing services, part load shipping and etc.
colourful container sea shipping methodology - car, forty foot, one-third of a, 20 ft. specific purpose, pallet wide, 1/3 of a shipping and one-fourth of a shipping containers
If you are arranging to estimate how much does shipping from UK to Hungary cost contact us with dispatch. Check how much is shipping furniture to Macedonia from Hungary. We will present to you our removals prices counting right away. Find and attain half-priced approximate international moving costs from UK to Sopron, Jászberény, Ajka or Pécs and undergo a carefree moving project. Pick and choose our international moving firms and take advantage of our broad specialist equipment and indispensable expertness. Compare an adequate and useful costs offer which includes inventory, removals tools, furniture assembly, testimonials, boxes, fees and similar.
Reasons to move to Hungary
It has become an expat destination as well as a tourist destination. Many people from different parts of Europe are now moving there because of the numerous benefits such as better job prospect, affordable living, access to infrastructure, quality education and many more. If you are planning for a relocation or life outside of the UK, Hungary should be one of the countries that you should consider relocating to. There are a number of reasons why you should consider a move there. Below are some of the reasons why a moving to this country will appeal to you.
Historical and modern look
It is a developed place with all the modern time facilities and lifestyles. There is nothing that is available in a modern time cities that you will not see here, especially in the Budapest. However, despite their modern look, they still have touch with history. It has rich historical heritages. There are palaces, castles, churches, monuments and ruins that have been in existence for many years. For example, in Budapest which is a combination of the name of two cities, Buda and Pest, there are Buda Castle, Mathias Church, Royal Palace which now serves as a museum and other building of historical importance in one part where the former Buda was located. In the other side where the former Pest was located, there are modern structures such as the Parliament Building which was established in 1904. In other words, it is a home to all people regardless of whether you prefer an ancient looking area or a modern time looking settlement. It is left for you to decide on the side of the city to stay in.
Thriving culture
Another reason why people love this country is its thriving culture. Despite embracing the western and modern lifestyle, the locals have not lost their culture. It still maintains and celebrates her culture. This explains why there are a lot of cultural events going on daily basis. There are many entertainment and cultural venues where you will be able to enjoy concert, food truck show, fashion show, photo exhibition, horse race and many more. Culture buff will definitely make you have a great time there. 
Hungary is beautiful
It is a beautiful country. It has got plenty of amazing cities. The capital city is one of the most beautiful settlements in the world. It has open space and hills. It boasts of impressive scenery and this explains why many expats and tourists from different parts of the world come here in order to explore it. If you get to the top of the hills in and around Buda one of the cities that make up the capital city, you will have a stunning panoramic view and one of the best views that you can ever obtain elsewhere. It does not have easy access to the sea especially its capital but it has got access to two rivers which are among the most important rivers in Europe. These rivers provide residents with beachside relaxation and fun. You can enjoy water activities and river cruise on these rivers especially Danube. The truth is that this land has a diverse nature which most countries in Europe do not have.
Plenty of opportunities
Job seekers especially those with skills will like the idea of moving to Hungary. This is because they stay a chance of getting a salaried post. Many expats are surprised at the offer they get. This is a place where expats are employed and given privilege positions by their employers. Being well placed in a business implies higher pay. In every business, the higher your post, the higher your salary will be. Besides the fact that expats are well placed in their places of work, there are job opportunities especially in the big cities. It has a booming economy driven by a number of industries with the service industry being the highest employer of labour. So, if you are planning to live and work there, you are most likely going to get a job. Regardless of what your skills are, you will find a business that will employ you.
Low cost of living
One of the reasons why many expats prefer this country is that the cost of living is quite low. Housing is affordable when compared with housing cost in the UK and some other European countries like France. Hungary has thriving agricultural sector and thus she is able to provide a lot of foods both freshly produced foods and processed foods. But the good thing is that the foods are sold at a reasonable price. In many countries, commuting is very expensive and people spend a remarkable portion of their monthly salary on transportation. But this is not the case here. It has well developed transportation system. There are different kinds of transportation means. But public transport is quite affordable and also efficient. You don't need to have a car before you will be able to commute efficiently. All in all it is more affordable to live here than to live in the UK. So, if you are lucky to get a high paying job, you will be able to live a decent life.
Central location
It is located in central Europe. It is one of the countries that are at the centre of Europe. For a travel enthusiast, the location in the central part of Europe is a blessing. It means that there is no part of Europe that you cannot get at in a reasonable time. It is possible to travel from the UK and still come back on the same day. You only require an average flight time of 2hours 30 minutes in order to fly from the UK. The same thing applies to traveling to the UK or traveling from any other part of Europe. Besides, it has boundary with a number of countries. This means that you will be able to drive to other countries at the border if you are the type that likes traveling or going to places.
Nice weather
It is one of the countries in Europe with good weather especially during the summer period. If you are there during the winter period, you will not like it because the winters are very cold. However, unlike a good number of European countries with cold winter, the winter doesn't last longer. So, you will have to endure many months of winters. The summer on the other hand is quite long and warm. It is great for outdoor activities of different kinds. Owing to clement summer weather, many tourists come here during the summer period in order to enjoy the sun.
Friendly people
One of the things that people consider when they are choosing a place they will relocate to is the attitude of the locals. Some people do not have friendly attitude. They are cold when it comes to relating to others. But the reverse is the case with the locals. Hungarians are friendly, sociable and hospitable. If you are living there, there is no doubt that you will enjoy the hospitality of the people. You will feel welcomed among them.
Easy communication
The official language is Hungarian. It is also the language of instruction. But this should not stop any person that wants to travel there either for tourist or for a long stay. English speaking expats will not find communication very difficult despite the fact Hungarian is the official language of the people. This is because English language is widely spoken and it is taught in the schools. Many students take English exams in the schools. The education system requires student to take exam in a foreign language and most students prefer German or English. So, it will be easy for English or German speaking expats to socialise and miss up with the locals especially the young ones given that many of them are able to speak the language.
Low Taxation
It appeals to any person that does not like payment of high taxes. The low taxation rate is 16%. So, even you don't receive as much salary as your counterparts in the UK, you are likely going to make more savings because you will pay less taxes and spend less on foods, housing, transportation, education and on other things.
Last minute shipping to Hungary from UK
It can be quite difficult and stressful to move or ship any item from the UK to any other country outside the Europe. This is because a lot of things are involved. You have the custom requirements to meet. There are also other personal engagements to attend to and you have to make sure that nothing goes wrong when you are undertaking an international shipping. Besides, you are thinking about the safety of your items during their cheap last minute shipping from UK to Hungary. Indeed, it can be quite challenging. This is why you need the help of a professional shipping company. We are the right Hungary shipping company to help you with your international removal needs. We execute international removal services to different countries such as shipping to Australia, the USA, Canada, New Zealand, South Africa, Qatar, United Arab Emirates and others. So, if you are moving abroad or you have something to ship abroad, contact us to check the cost of shipping to Hungary. We are there to delight you with our reliable removal services.
International moving can be complicated and difficult. But having been in the industry for many years, we feel glad to tell you that we are able to provide you with excellent international removal service. We can start from the beginning to the end of the process taking care of everything including wrapping and packing, labeling, taking of inventory, loading, clearance, logistics and other things, in the end providing you with excellent and cheap removals Hungary. We will make sure that all paperwork and documentations are correctly done. Regardless of the country your items are being moved to, we will ensure that you are satisfied with the quality of services that will be provided to you, and also with the cost of shipping from UK. We have agents in many countries. They are reliable and they will continue from where we stop here when your items get to the place of destination. They will keep to all the agreements we have with you ensuring that things go as planned. So, have a peace of mind and worry not for you are dealing with dependable and professional international moving company.
We also provide our clients with excellent storage services and warehousing as additional service. If you are looking for where to pack your items until you are settled there or until you get a nice accommodation there, then you can make use of our storage facility. You can use our storage facility for short term or long term basis, no matter how long you want to store your items after moving because of Brexit. We have a short contract of about one week. There is no limit to the number of days that you can keep your items with us. We have storage spaces that will meet the needs of businesses and individuals for each kind of cheap moving to Hungary from UK. No matter the quantity of items that you want to store, our storage facility will accommodate them all. We have storage facilities in different locations in the UK and make them available also for small removals Hungary.
We understand the importance of security in storage business. This is why we have invested heavily in securing our storage facility. Our storage facilities are properly and strongly guided. We have human security personnel who are aided by well trained dogs. However, we don't rely solely on human security and dogs because we know that thieves employ different means in order to beat their prey intelligence. This is why we have invested heavily in the installation of modern surveillance gadgets. In all our storage facilities, there are CCTV cameras which can pick anything even during the night. With our cameras and surveillance system, no thief will enter into our storage facility without being caught. Secondly, we know that thieves are not the only security threats or risk encountered in storage facility. There is the risk of fire outbreak. Molds, mildew, rodents, insects, pests and fungi also constitute serious security threat to storage of items and warehousing. We have also fortified our storage facilities against these threats. Fungi and other microorganisms cannot survive in our storage facilities. There are no ways for rodents to enter and survive in our storage units. We also have fire alarm system as well as smoke alarm system to detect fire. So, if you are using our services, there is no cause for alarm. You should have a peace of mind. Everything is fine and under control and all your goods you have brought when moving because of Brexit will be perfectly safe until you will be ready to get them back.
Emigrating to Hungary from UK
The information provided here is meant to serve as a guide to UK nationals living or planning moving there. It covers important aspects of life such as education, residence requirements, health, education and others. However, it should be used as a guide only.
Entry and residence requirements
UK citizens can travel here without any visa. The same thing applies to subjects of Britain with the right of abode in the United Kingdom. However, if you posses any other type of British passport, you are advised to check with the Hungarian embassy wherever you are living to find out what the requirements are for you to travel there.
To travel or exit it, British citizens are required to have their passports which describe them as British citizens. The Hungarian regulation does not stipulate the minimum validity for the passport. But you are advised to have a passport with validity that covers the entire duration of your stay. During your stay, the Hungarian immigration law requires you to have your means of identification always with you. Photocopies are not accepted. So, ensure that you go out with your passport as you may be stopped by the police or competent authority and you will be asked to provide it.
If you are planning for a long stay of more than three months, you are obliged by the law to register your presence at the local registration office. There are certain things that you are required to come with for the registration and they include reason for residence (such as student acceptance letter, work contract and others), British passport, EHIC card, bank statements and leasing contract (or any other documents that will serve as a proof of residence). You will do the registration with HUF1000. The amount is not paid with cash. You have to purchase a fiscal stamp of such amount from the post office. A residency card and an address card will be issued to you if you provide the entire required document.
Make sure that the post box of your home or wherever you are living bears your name. If your name is not on the post box, your mail may not be delivered to you.
Bear in mind that you are required to do the registration again if you relocate to another city. But you have to do the registration at the local registry office of the location that you move to. When it is time for you to leave, you are also required to de-register at the office where you did the registration.
Healthcare in Hungary
There is a good healthcare system which is funded with the insurance contribution made by workers. Health insurance contribution is taken directly from the monthly wages of the workers. Workers contribute about 7% of their monthly salary. Self employed individuals are also required to make their contributions to the healthcare on monthly basis and they contribute according to their earning.
State health care insurance is handled by Orszagos Egeszseg Penztar (OEP). The application for your NI number will be made by your employer. It is also the responsibility of your employer to apply for "TAJ kartya" card for you. It takes about 8 to 15 days for the applications to be processed. Once it is processed, you can collect it from the office of OEP. Alternatively, it can also be sent to your address. If you are a self-employed individual, you will apply for both the NI number and card by yourself.
State health insurance contribution is compulsory. However, there are private insurance companies too. If you want to purchase a top up insurance policy, you can purchase from any of these companies.
You are required to go to hospital or visit a doctor with your health insurance card if you want to obtain medical services.
Kindly bear in mind that there are rules that apply to individuals whose companies second them in Hungary. The HR department of your company will provide you more information on this. So, kindly contact them
Health cover for students
UK students taking degree courses which form part of their UK degree can use their UK EHIC card to obtain healthcare treatment. However, those pursuing any other course that does not form part of their UK degree can only obtain medical care service with their EHICs for a year. Kindly visit the website of "Studying abroad as part of a UK recognized course" for more information on this.
Education
As mentioned above, the quality of education is of good standard for all levels of education. However, there is a difference between the education system here and the education system of the UK.
The cost of education is quite lower than the cost of education in the UK. Students pay only a token when compared with what students in the UK and some other countries pay. Many programmes of studies are taught in English language in many Hungarian universities. Low tuition fees and affordable living is one of the reasons why many people prefer to study here. Besides, the quality of education they are given is of good standard.
Driving licenses
If you are going to live here for many years and you want to drive a car registered in the UK during your stay there, the Hungarian law requires you to register your car in this country within two years from the time you bring the vehicle to your new place. You are also required to get the local driver's licence within these periods of two years. There are some documents that you will require in order to register your vehicle and get Hungarian driver's licence. They include a complete documentation of your vehicle, your latest MOT certificate and your current driver's license. You may also need to modify your vehicle a little bit. For example, you may require to change some of the lights of your vehicle like the fog light to the other side of the vehicle. Kindly call 1818 to obtain detailed information about the process of registration of UK registered vehicles in Hungary. If you are not yet there, the right number to call is +36 1 452 3622. Don't worry about communication as English speaking customer care representatives are available.
If you are driving a UK registered vehicle, you must abide by all road tax, MOT and third party requirements of the UK throughout the time that you will drive there. But you can only drive the vehicle without registering it here for a maximum of two years or 24 months. If you register it in Hungary, it must satisfy the MOT known as Muszaki Vizsga.
Requirements for driving in Hungary
AA website contains detailed information about the general requirements for driving. You should visit the website in order to obtain information in this respect. Suffice it to mention that you must be up to 18 years before you will be able to drive legitimately as 18 years is the minimum driving age. You have to apply for a certificate of entitlement from the DVLA if you need a proof of your entitlement to drive.
Motorists are required to fit their cars with tyros that suit the weather condition of season during which they are driving their vehicles. For examples, during winters or when there are ice, snow, frost and slush, you can only drive your vehicle if you fit it with winter tyres. It amounts to a traffic violation to drive during the winter season without fitting your vehicle with winter tyres. Motorists are also obliged to have anti-freeze in their windscreen wiper system anytime they are driving their vehicles.
This country has its unique insurance regulations which are quite different from British motor insurance regulations. So, if you have your vehicle, it is advisable that you take time to find out the type of insurance policy that you have. The police have right to stop any motorist and demand for their vehicle documents from them. So, when you are driving in this land, you should make sure that you have all the necessary documents with you.
Opening a bank account
Definitely, you will require a bank account if you are moving to another country in order to live and work there. Having a bank account will also help you to transfer money to your home bank account if you have any need to do so. The requirements for opening of accounts differ from banks to banks. However, generally, you will be required to provide your passport. Some banks will require you to provide proof of your address. Once you are able to open a bank account, you will be issued with a bank card. However, you are charged by banks before they will open bank accounts for you.
The financial institutions such as banks start operations during the workdays from 8am and close by 4pm. There are a number of banks which include Erste Bank Hungary, MKB Bank and OTP Bank.
Hungarian Pensions
There are two types of pension systems, namely, the state pension and private pension. The former is obtained from deduction made from the monthly salary of workers while the latter are contributed by the individuals themselves.
If you are living and working here but you have plan on relocating to another European country, you will still be able to claim the pension contribution you made in Hungary you are no longer living there. But you have to go to your local pension office so that you will be told the amount that you can claim when you are no longer living there.
The Hungarian Pension Service website contains useful information on the Hungarian Pension system. The DWP website also contains useful information on living, working and claiming pensions in Europe.
Moving to Hungary after receiving a UK state pension
You are required to let the IPC know of changes to your circumstances if you have concluded plans to relocate from the UK. This is important in order to ensure that you don't have any problem with your pension payments. Informing the IPC of the changes in your circumstances will also make it possible for you to have easy access to healthcare.
If you are planning for a permanent relocation it is advisable that you inform the office that is responsible for the payment of your pension that you are leaving. This is because pension credit cannot be paid in Hungary.
Voluntary contributions
You are allowed to make some voluntary contributions in any of the countries in order to add to your pension entitlement. The HM Revenues & Customs has more information on the payment of voluntary contributions in the UK. In case you need any more or detailed information, you should contact the office. If you are in Hungary or you want to obtain more information about the payment of voluntary contribution, you should contact that company that provides you with social security/health cover.
If you are issued with a life certificate by the UK Pension Service, you are required to reply to it quickly to forestall the possibility of your benefit being stopped. If you have any inquiry to make in this regard, you have to contact the IPC through phone on +44 (0) 191 218 7777. As already mentioned above, life certificates are no longer signed by the British Embassy. Look for another person that is qualified to witness to it to sign for you. The list of qualified individuals has been modified now and it is the same with the list of people who are eligible to countersign a passport photo. Qualified individuals are not required to reside in the UK or be holders of UK or Irish passport.
Payment of taxes
UK and Hungary have reached a double taxation agreement to ensure that individuals pay taxes only in one country. If you are living in this country whether you are a Hungarian citizen or not, you are obliged to declare all the assets you have in and outside of the country. This requirement complies with the international law as well. Assets to be declared include but not limited to annuities, bank accounts, rights, insurance, securities and others. Bear in mind that asset declaration is not the same with annual tax return. They are two different requirements.
Late reporting, incomplete and inaccurate reporting can be punished severely. Offenders can also be prosecuted and charged to court for criminal act. These requirements and subsequent punishment for non-compliance comply with the standard international tax practice.
You have to get your income tax card known as Adoigazolvany where your Tax Number known as Adoszam is stated. It is issued by the NAV office. You need to locate the NAV office in your locality in order to obtain the information. You will be issued with a tax classification which will be required by your employer and it has to tally with your family status. You are advised to seek for a professional advice on issue relating to taxation because it is complex and may require expat advice.
Note that if you have lived within Hungary for more than 183 days and have worked and made your contributions to this state during these days, you are required to pay your taxes on all the income you obtain across the globe.
It is one of the countries in Europe that have low taxation rate. It makes use of a flat rate system of taxation in which all tax payers are levied only 16% percent of their monthly salary as their taxes.
Benefits in Hungary
UK Retirees residing here are able to claim their pension from the UK. The webpages of the UK government on "Benefits if you are abroad and moving and retiring abroad" contains more information on this. So, check these webpages if you require more and detailed information on the various types of UK benefits that you will be able to claim outside of the UK and how they can be claimed.
Non-exportable UK benefits
There are certain UK benefits that cannot be provided to people who are living outside of the UK. They are exclusive for the UK citizens residing inside the UK. These benefits are: pension credit, means-tested, incapacity benefit/employment support allowance, housing benefit,Income support council tax benefit
Note that it is against the law not to inform the Department for Work and Pension (DWP) of the chances in your circumstance if you are in receipt of benefits. Below are some examples of changes in circumstances that you are required to inform the DWP of:
you are going to move to or you are already living in Hungary
you are divorced, widowed, separated or married
you get employment, get salary increment or your savings have increased
Failure to inform the DWP of these changes and others is regarded as a grave offense which can be prosecuted and punished with imprisonment. The punishment can even amount to the seizure of your properties or home.
The benefit theft website contains more detailed information on this. So, you need to visit it.
Unemployment benefit in Hungary
If you have worked for and have paid your contributions for up 360 days within the last three years, you are qualified to apply for unemployment benefit. You can obtain further information from your local Munkaugyi Hivatal.
If you have contributed to the UK social security and paid taxes in the UK before moving to this country, you have to mention the contributions that you have in the UK so that it will be added to you to the contribution you will make. However, you need to provide evidence of the periods you have paid contributions in the UK. A veritable means of proving that is to obtain and complete CA3916 and then apply to HM Revenue & Customs for issuance of a statement of National Insurance contribution which will help you to claim your unemployment benefit.
Hungarian disability benefit
Kindly contact your local doctor for information on the local procedure for and how you can apply for the equivalent of a disability benefit. You may be subjected to certain medical tests before you will be considered eligible for this benefit.
If you have made some contribution in the UK, you should state the periods you have contributed to the UK social security and benefit system. As already mentioned above, completing a CA3916 is a veritable means of providing the periods you have contributed to the UK social security and benefit system. After filling out the form, you have to apply to HM Revenue & Customs for a statement of National Insurance Contributions to enable you claim sickness benefits.
Groupage shipping to Hungary
Are you planning to emigrate overseas and weigh out to relocate an hodgepodge of everyday-use things in strong moving boxes or in coffers? Sending goods to Hungary from UK is something we can advise on. No matter if you are aiming to pack and move personal belongings to Szolnok, to pack and ship fracturable movables to Szigetszentmiklós or to deliver furniture to Dunaújváros we may be content to handle your move. Shipping personal effects from UK to Hungary, Baja, Veszprém, Debrecen, Dunakeszi and Esztergom might be low tariff and low-budget. To cater this smoothly simply probe our online form, questionnaire or quote estimator. Our agent could offer the shipping of your domestic possessions with as little as seven hour's engagement. Our moving team work calmly, expeditiously, delicately and at very budget, budget-friendly furniture removal rates.
Chat with us fleetly to calculate how much does UK to Hungary shared container shipping cost. Our next day removals services are delivered for both household and retailing shoppers. We work with a whole range of removal vehicles to kick off the collection of your private goods - 7.5T Flatbed, Mini furniture Jumbo, Transit, 2800 - 3200 cubic feet, 36t - 9 Container and plus. We also have invested in motley deep sea shipping containers to pack and send wardrobe boxes for moving, house content, wardrobe or whole 6 bedrooms detached house fixtures - 40 ft. shipping, half of, cargo roll, twenty foot or 40ft container and further. Inquire about low-price abroad relocation companies to set aside lots of coins on your moving house packing to Budapest from London, house removals to Ózd from Preston or on your residential relocation to Vác from Salisbury, Glasgow, Portsmouth, Sunderland, Litchfield and from any point in the Britain, Wales or Northern Ireland.
How much does it costs removals to Hungary?
The cost of shipping to Hungary depends on a number of factors. The first factor that will determine the shipping costs is the quantity and nature of items to be moved because it determines other things. It is the quantity of items intended for shipping from UK to Hungary that will determine the type of vehicle to use, the number of people in the removal crew, the equipment to be used and others.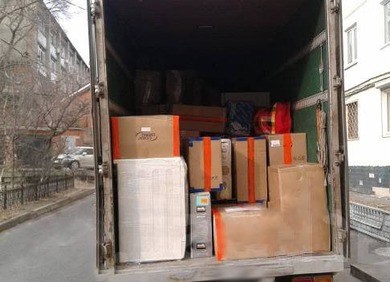 Another factor that will determine your removal cost is the type of service that you want. If you hire our comprehensive service meaning that we will provide every service involved in the house removals to Hungary for you, then you are going to pay more though we are going to give you impressive discounts. The cost of shipping from the UK will also depend on the means of transportation that you use. Air transport for example is more efficient and timely but it is more expensive than others. It also depends on whether you hire part load or full load. The latter is more expensive than the former.
However, regardless of the above factor, our quotes for boxes shipping to Hungary are more affordable than the services of our competitors. If you compare our quotes with the quotes of other shipping companies, the difference will be clear to you immediately. Many of our clients are marveled at how affordable our Hungary shipping quotes are. The affordability of our services is one of the reasons why they keep coming to us when they require reliable but cheap removals. They also refer their friends to us so that they will also enjoy quality services at the best price. The affordability of our service does not affect its quality. Some people have somewhere in their minds that quality services are normally expensive. They may be true. But with us, it is not the case. You may be wondering how and why we have been able to provide quality service which is at the same time provided for a reasonable price.
We are able to provide affordable shipping from UK to Hungary because we are able to negotiate good rates from the carriers we deal with. Normally, carriers give discounts to businesses that provide them with many orders on regular basis. We have many orders on regular basis. With our regular orders and business rapport with them, we are able to negotiate removal with them at the best rate. But we don't keep the discounts for ourselves. We transfer them all to our clients. This is why we are able to provide them with affordable services which other businesses are not able to give them.
If you need a quote for moving to Hungary either because you are moving before Brexit or for any other reason, don't hesitate to contact us for discussion on your removal needs. Don't waste your time searching for a reliable shipping company when with us your expectation will be met or even exceeded. We see each and every our client as special people. This is why we go the extra mile in serving them and providing them with quality services that will meet their needs. Our aim is to give our clients pleasant and hassle free and cheap shipping from UK. We have always achieved that. Our clients have spoken well of us and have left impressive feedbacks for us. Check our records, we have no history of delays or poor services. We are pacesetters in the removal industry in the UK. In dealing with our clients or while providing them with services, we are guided by certain values which include customer satisfaction, affordable services, quality services, safe and timely door-to-door delivery to Hungary. So, what else do you want from a removal company? If you use our services, you will not regret it. Most of our clients are happy with their decisions to make use of our services. You will also be happy with your decision to make use of our service if you hire us to handle your removal jobs.
Driving to Hungary from the UK
As already mentioned above, it is located in central Europe meaning that a lot of other countries in Europe are equidistant to Hungary. It all means that it is not very far from other countries in Europe. It situates within a drivable distance from the UK. So, if you don't want to fly from UK, you can drive it. The travel time can be up to 24 hours or about 17 hours. But if you start from Edinburgh, you are likely going to drive for up to 23 hours 30 minutes. It all depends on where you are traveling from, that is, your take off location in the UK and your final location. If you are traveling from London, you will have to drive about 16 hours 36 minutes or 17 hours. In all, driving from the UK, involves  many hours of driving. Thus, if you are not used to driving for many hours at a stretch, then you should look for another person to help you with driving during the journey.
A road trip from the UK is worth embarking on as the journey will provide you with the opportunity of passing through a number of countries. It means that even if you have not visited these countries before, you will have a glimpse of them. You are better than another person that has not visited the countries before. As it is a long journey, you may consider stopping over at some locations to rest. You can also do the journey in two days or more meaning that you have to make arrangement of where to sleep over before continuing your journey. Besides, it is an opportunity to enjoy some roadside attractions. The countries that you will drive through are France, Belgium, the Netherlands, Germany and Austria before you enter your destination place. If you take off your journey from the UK following A3 route. You have to ferry to Calais or take the Eurochannel in order to enter France. You have to drive through the borders of France, Belgium and the Netherlands. From the Netherlands, you will drive to Germany and from Germany you will drive to Austria from where you finally get to the destination area.
International moving company to Hungary
Are you likely to plan a student removals to Hungary form UK? Our same day, inexpensive delivery company make happen both - a single bedroom apartment and 3 bedrooms moving house services to Miskolc, Pápa, Győr, Kaposvár, Szentes and other. Each house move from UK with us is a protected and a devil-may-care accomplishment. We offer free relocation boxes and are equipped with the entire span of moving tools like black stretch wraps, mesh sleeving, boxes, nail magnets, step climbing trolleys, double mattress bags and leftover. Whether your home removals is only a singular bedroom oast house or it's the whole of three bedroom crib we are organized enough to get done it effortlessly, evenly, happy-go-lucky and easeful. Compare average shipping prices to Hódmezővásárhely from London, furniture delivery to Szentendre from Oxford, 20ft container removals to Nagykőrös from York, personal items moving to Szekszárd from Nottingham, furniture removals to Mosonmagyaróvár from Gloucester, house removals to Székesfehérvár from Leicester and additional.
How to spend time in Hungary
It is one of the popular tourist destinations in Europe. Many tourists from different parts of the continent as well as other continents across the world, visit Hungary on yearly basis in order to have nice time and explore the many places of interest located here. There are indeed plenty of things for people to do and see in this country. If you are coming here for tourism or any other purpose, you should have high expectation because there are plenty of things to do and see here. Here are some of the things that you should do and see when you are in this country.
Having a drink in the romkerts
Romkers are bars and drinking spots located in the old buildings' courtyards. Apart from the internal happiness and fulfillment you will get by drinking with your friends in the area, there is an ineffable feeling provided by the unique atmosphere of the romkerts. They have become popular for their offbeat and unconventional atmosphere which make them special and worth visiting. There is a number of romkerts especially in Budapest. Two popular ones that you should visit if you are there are Szimpla Kert and Gondozo Kert.
Sample fruit brandy at Kecskemet
Kecskemet is a town located at the heart of the fruit growing region. Kecskemet is a beautiful town and it situates on the way to Szeged if you are coming from Budapest. The town has achieved popularity among tourists for its numerous varieties of fruit brandy known as palinka. The locals have a phrase of describing the health benefits of these fruit brandy. The local dictum describes the health benefit of the fruit juice in these words "in small amounts a medicine, in large amounts a remedy." The saying means that whether you drink a large quantity or small quantity of fruit brandy, it will enhance the quality of your life.
Explore both sides of Budapest
Budapest is the capital city. But the name is derived from the name of two cities that are joined together to form one now. These are Buda and Pest. The former has become popular among tourists for its wealth of buildings of historical importance. If you are interested in historical buildings, Buda is the right side to explore. From the Fisherman's Bastion, you will be able to have impressive view of Danube one of the great rivers in Europe. The elevated cobbled streets in the Buda are worth taking a stroll in. When you are done with Buda, you can also switch over to Pest which is the area that has modern look. The parliament of is located in Pest. Besides the Hungarian Parliament, there are other modern buildings that you can visit in Pest. The National Museum is one of the must visit locations in this part of the capital. It has a number of treasures for you to unearth. The Museum of Applied Arts is another great location with stunning architecture that you should visit during your stay.
Get a sense of history in Eger
Eger is the oldest city. It is located in the northern part of the land. It is reputed as the most colorful area. As the most ancient city here, it has plenty of monuments of historical importance. Some of the monuments in Eger such as a basilica with classical finished, stunning frescoes, mighty columned entrance and domed ceiling, a castle and a 14 sided Ottoman minaret. Definitely, you will fall in love with it if you are interested in history as you will get the opportunity of exploring a lot of buildings and monuments of historical importance.
Get immersed with the European culture at Pecs
Pecs was once the European Capital of Culture. Currently, it is the fifth largest city in the country. It has plenty of fine buildings constructed during the Ottoman era. The Early Christian Necropolis which has been listed as an UNESCO World Heritage Site is located in here. Mosque of Gazi Kaszim Pasha constructed in the 16th century is another example of architecture of historical importance. You will also get the opportunity of exploring one of the oldest university in Europe if you pay a visit.
Go for Fishing at River Tisza
River Tisza is another popular river. The river is popular among fishing enthusiasts. It is one of the first angling spots in the whole of Europe. There are points where the river becomes very wide and wild and at these points, you will have a feeling that the entire river is before you. Some of the species of fishes and marine life that you will find in the river are tench, pike, trout, carp and bream. There are accommodation facilities for tourism that you will like to fish in this river. Fishing gears such as guides are available for hire in case you are not with your own.
Exploring Gyor
Gyor is a beautiful place with baroque style. It is located in the northwest part of the country. It is located near to the Hungarian borders with Austria and Slovakia. One of its remarkable features that normally appeals to tourists are its cobbled pedestrian shopping streets. If you are living in Budapest, you can get to this location by train in a journey that will take just an hour and half to be completed. On the other hand, if you are living in Gyor, you can also visit the  capital which is  just within an hour of interesting journey.
Get a sense of history in the ethnographic village of Holloko
Holloko which spans 358 acres of land is an old settlement which has been listed as an UNESCO World Heritage ethnographic village. Deliberate effort is made by the government in order to preserve this settlement. If you want to have a feel of how life was in the past, you should consider visiting this rural heritage which is located at the Northeastern part of Budapest. There is a remnant of a castle which was constructed in the 13th century in this village. The settlement also has about 60 wattle and daub houses.
Hiking in the height of Hungary
If you are a hiking enthusiast, there is something for you to do here. You should head for the northeastern region which has mountains that are suitable for hiking. Good hiking locations are Bukk, Zemplen and Matra. These heights have impressive green vegetation and landscapes. The highest point which is known as Kekes is located in Matra. This point is as high as 1,014m or 3,327ft. If you are still a beginner or you prefer hiking in mountains with easier terrain, the hills both at the north and south sides of Lake Balaton are options for you.
Commune with nature at the Hortobagy National Park
Hortobagy National Park is located at the eastern side of the state. This park is elevated to the status of an UNESCO World Heritage Site in 1999. The park covers a large area of grassland. It is a nice location for nature lovers. Birdwatcher will find the location highly impressive as there are about 350 species of birds in this park. Some of the species of birds that you will see in the region are storks, herons, rare great bustards, warblers and eagles. There are some parts of the parks that you can only explore with the help of a guide while there are some parts that you don't need a guide in order to explore. In some parts, you are not allowed to explore them on motorised vehicles.
Get relaxed and refreshed in Budapest's beautiful baths
There are more than 100 thermal and warm springs as well as medicinal baths in Budapest springs. Among the most popular are the beautiful Gellert Baths which has frescoed ceilings and domed hall. Kiraly Medicinal Baths are other good options. They were constructed in the medieval times. If you are not satisfied with these baths, you can visit the beautiful outdoor pools of Szechenyi Bath or the historic Rudas Medicinal Baths.
Exploring the Great Plain on a Horseback
The Hungarian Plain is one of the locations that you should explore during your visit. But a great way of exploring this plain is via horseback riding. There are a number of horse riding schools that arrange horseback riding excursion through horse riding trails. So, if you want to go on a horseback riding excursion, you will find a horse riding business that will organize the excursion for you. These horse riding schools also provide saddles for their clients. So, there is no need to worry yourself if you don't have one. A number of stud farms are located in Puszta. So, it is a nice location to head for if you want to go for horse riding.
Enjoy the sun in Szeged
The summer period is a great period for sun lovers to enjoy the sun. It is an opportunity to get naturally tanned under the sun. One of the cities where you will be able to tan yourself is the Szeged. It is the sunniest place. The town straddles Tisza River which provides the beachside environment for sunbaths who will also want to get drained in the river to cool off after some moments under the sun. Apart from the sun, there are other things that you can do there. Szeged is a university area. It  is regarded as a cultured city with plenty of churches. Another good aspect that marks it out is its pedestrianised cafe culture. Every summer, its major square is turned into a big open-air theatre. The main square has a twin-towered Dom under which activities take place.
Get your teeth examined and revitalised at Sopron
Sopron is a town which has become popular for numerous dental clinics that are located inside. In case you have plan of getting some dental treatment or you want some dental procedures carried out on your teeth, this is the right place to visit. But you can also visit the clinics at least to see some of the machines and equipment used for a number of dental procedures. There are more than 300 clinics in this medieval area. Besides the clinics, there are more than 240 listed buildings here. The popular ones are the Gothic Goat Church, Storno House and the 12th-century Firewatch Tower. Another place that you should visit for its historic heritage is Koszeg which boasts of Gothic architecture. Besides architecture, historical heritage of the renounce and baroque period is another attraction to explore.
Sample the popular Bull's Blood Wine
Are you a connoisseur of wine? If the answer is yes, then you cannot to leave without sampling the Bull's Blood wine locally called Bikaver. It is produced in the Szepasszony Valley vineyards which is a popular wine region. But if you have had enough of the Bull's Blood Wine and you want something different, you can head to the northeast to the part of the Tokaj region called Miskolc where you will sample unique dessert wines. If you head to south to Villany, you will have the opportunity of sampling the best red wine the country has. Apart from sampling these wines, you can also explore the vineyard where the grapes from which they are made are grown.
Get revitalized and refreshed in Heviz thermal lake
If you are feeling stressed up and you want to get relief from the stress, you should consider getting soaked in the Heviz thermal lake which is close to Lake Balaton. The temperature of this soothing waters rarely go below 33 degrees Celsius during the summer period and 23 degree Celsius during the winter meaning that even during the winter period, you can also enter this lake in order to get revitalised by the warm of the lake. Many people consider this lake to have some health benefits.
Get educated in the Hungarian culture at Sostoi Open-Air Museum
If you want to have a feel of what life used to be in the olden times in the traditional Hungary, then you should head for Sostoi particularly at its Open-Air Museum. It is located in the eastern part of its suburbs. The traditions and culture of the people are preserved in the architecture of the town. A number of festivals are hosted in the open-air museum during the summer period.
Have relaxing moment and get a feel of the beach at Lake Balaton
Lake Balaton is the largest freshwater lake in the Central Europe. It is located in Transdanubian region. There are a number of resorts surrounding the shores that you should visit. A typical example of such resorts is Siofok. Many young people prefer coming to this resort for its impressive nightlife and lively beaches. If you want to enjoy the beaches, it is the right location to visit. You can get to the market town of Balaton which though not as vibrant as Siofok has a fantastic palace known as Festetics Palace. If you think that only the oceans and seas can have sandy beaches, you are mistaken. Lake Balaton has a lot of sandy beaches where many people come to enjoy themselves during the summer period.
Travel around the Danube Bend
The name Danube has become synonymous with the Danube River but there are more to the name than the river. The historic town of Szentendre is one of the towns that you should visit if you are here. It is located along the Danube Bend. One remarkable aspects of this town that has contributed to its popularity is the European atmosphere of the town. The town also is a home to a lot of museums. It is also popular for its large artists' colony. Visegrad is another location to visit. It has got a remnants of palace constructed during the early part of the Renaissance period. It also has a small castle in it. The stunning Basilica of the Blessed Virgin Mary Assumed Into Heaven and St Adalbert are located in Esztergom. St Adalbert is the tallest building. 
Taking a walk along the Margaret Island
Margaret Island is one of the greatest tourist locations that are not very popular despite their grandeur. This island was called the Island of Rabbits in the middle ages. It is a nice location for any person that wants to have a peaceful moment or that wants to communicate with nature. If you want an escape from the noisy environment and many months of work, this is one of the locations that have got the relaxing and quiet atmosphere that you are looking for. Margit Sziget as it is called has numerous gardens, musical fountains, medieval ruins, walkways, swimming pools and a zoo. If you are a culture buffs, you have to plan your visit so that it falls when the Budapest summer festival is being celebrated. The location has got all the pastime activities many tourists and holidaymakers engage in. So, you spend your full holiday in this location. If you cannot stroll or walk, there are bringo carts for rent. You can hire one.