Shipping costs to Qatar
Are you moving to Qatar? Get free estimate and compare shipping costs to Qatar from England, Scotland, Wales or Ireland. It is free to use!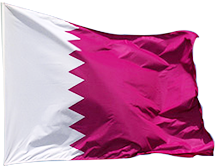 »Shipping to Qatar from the UK
Qatar is one of the smallest countries in Asia. It is dry, desert and dominated by Islam. However do not be deluded by all of this. The world-famous as the home of Al-Jazeera TV Qatar is today one of the richest regions in the world. Its citizens and permanent residents are living without paying taxes, social security and benefit fees, and contributions to the pension. It is no wonder that there is a lot of Britons planning to move to Doha, Al Rayyan, Al Khor, Ras Laffan, Mesaieed, Madinat, Al-Shamal, Dukhan, and Shahaniya or to other cities in Qatar.
If you have managed to sort out all the formalities and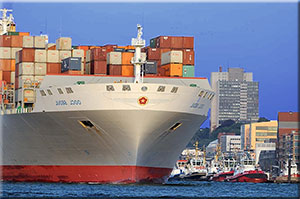 you are ready to ship your baggage, personal belongings, boxes, furniture or a car to Qatar our international moving company will be happy to provide you with a free, no obligation quote.
There may be certain things in Qatar you may not be able to get hold of. For a list of items to be taken as a must please drop us a quick email. We will also email you our immigration guide so you know what to expect in this country.
If you are planning to relocate you may take almost anything you want. However you must know that there is a higher tax rate on some goods and some items are simply restricted or banned from importing.
Our international removal company will be happy to provide you with a free estimate and a full breakdown of all shipping costs to Qatar from the UK. Simply email to us the list of items you want to take and we will let you know how much it will cost, which items you can take, which you can't and why.  

Before you start, there are some important regulations you should learn about. There is no problem with shipping beds, wardrobes, 2 or 3-seater sofas, moving tables overseas or other household goods to Qatar.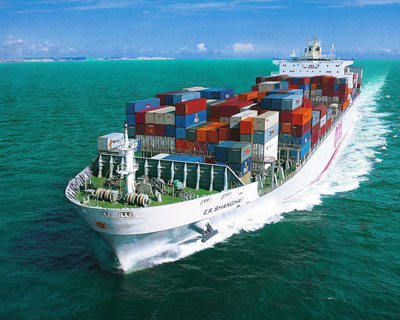 The most important thing to know is that no religious materials, goods and products are not allowed to be shipped to Qatar for the purpose of proselytizing, activities aiming to make people to change religion or opinion.
All printed t-shorts, jackets, dresses, trousers, clothes and other printed materials being shipped to Qatar from the UK are subject to censorship. The same applies to computer games, movies on CD's, e-books, paintings and other items that may be copyrighted.
Other items and goods banned from shipping to Qatar include:
Drugs and narcotics
Some medicines that may be used in the production of illegal substances
Alcohol
Firearm
Raw meat and most meat products
Goods made of ivory
Advanced wireless and communication devices and transmitters that could be used for spying
Shipping New Furniture, computer equipment and DVD's to Qatar
If you want to send new furniture to Qatar from the UK make sure you have all invoices handy to be able to prove where it comes from.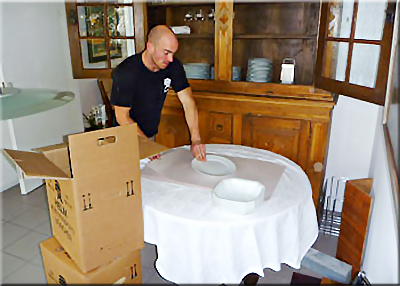 Some electronic equipment especially computers need to be cleared separately they are subject to a special procedure. Separate forms need to be filled out to clear computers.
All Play-station games, musical records, movies on DVD's, books etc... must be included on the inventory list along with all authors and a title list.
If you want to ship such things it is advisable to pack them in one box so the Qatari Custom Inspectors can easily check them.  
Important documents
Once you have arrived in Qatar you will have to prove you have had no criminal history in the United Kingdom. You will have to put forward a Good Conduct or a Criminal Record Certificate to be able to cross the border and get work (check shipping costs).
To be entitled to work in Qatar you will need to have with all your degree diplomas and finished courses certificates. In additions to all above, you need to provide all your medical history and a prove of your blood group.
Can I ship a car to Qatar from the UK?
Shipping a car to Qatar from United Kingdom is pretty much straightforward. There are no that many forms to be filled out and that many regulations to be met in comparison to shipping to Australia or removals to France.
You vehicle can be shipped to Qatar in a 20 ft or 40 foot container. It depends on what type of car you want to transport and how many vehicles you want to send and what's the purpose. Is it for a private use or for business? If you are relocating to Qatar from the UK you can bring your car with you.
The good thing is that when shipping a car to Qatar you will not be charged any taxes and custom duties as long as you ship it for your personal use. If you have the experience with shipping vehicles overseas you probably know that the absence of taxes reduces the car shipping costs to Qatar significantly and make it more profitable.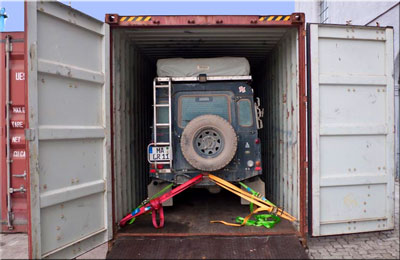 Before you arrange the transport of your car to Qatar you must become the Qatari resident otherwise you will to be able to get your car registered.  
Unfortunately you will not be allowed to ship a brand new car to Qatar. The vehicle must be at least 3 years. Also you must possess the following documents:
The car must be registered on your name
Motor vehicle certificate
Insurance certificate
Prove of purchase
We will ship your car, motorbike and other motor vehicle to Qatar at the lowest possible shipping costs. We offer cheap shipping services with the guarantee of high international car transport standards.