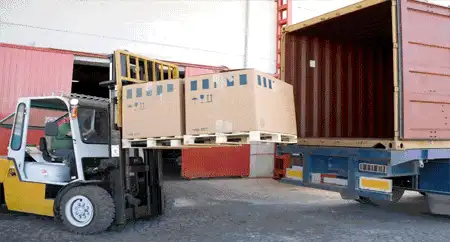 Pallet collection and delivery service
A
Are you looking for a reliable, professional and cheap pallet delivery service from the UK to anywhere in Europe or worldwide. Or maybe you need to send a pallet to the UK from overseas?
We are one of the cheapest UK international freight forwarders offering pallet collection and deliveries from anywhere in the UK. Our network of couriers allow us to send pallets to France, Belgium, Netherlands, Germany, Spain, Austria, Portugal, Italy and anywhere in Europe within 24 hours.
International pallet transport prices that we offer are very attractive and can't be easily beaten by our competitors.
We have a vast experience in shipping different types of goods on pallets - furniture, boxes, car parts and engines, machinery, motorcycles, different type of food products and commercial stock.
If you are after a cheap pallet courier please contact us today for a free quote!
International pallet transport
With more than 10 years of experience in sending pallets to Europe and from Europe to the UK, we have successfully moved freight for businesses and private customers. We make use of only the most trusted UK pallet carriers and agents in providing goods on pallets service so that you will not have any fear or doubt when requesting for our free quote. Regardless of your requirements, our pallet transport companies will deliver quick and efficient collection and delivery services from the beginning to the end. Get a free pallet delivery quote to Germany, France, Spain, Belgium, Holland, Austria, Portugal, Italy, Greece, Monaco, Cyprus, Andorra, Gibraltar, Ireland, Sweden , Switzerland, Finland, Denmark, Luxembourg, Malta, San Marino, shipping to Poland from UK, Czech Republic,Croatia and more.
Compare pallet delivery prices
The answer to the question why you should use our cheap international pallet delivery service is quite simple. If you use our services, you will cut shipping costs on your pallet delivery whether you are hiring our service just one time or for many times. With a deep knowledge of every corner of the freight forwarding industry, our network of UK to Europe pallet carriers will always utilize the most efficient route be it by air, sea or road in order to save you cost and time. The implication of this is that we can only give you an affordable quote. In fact, you will be able to cut about 50% off standard international pallet delivery prices if you use our service to compare carriers. Though our services are highly affordable but we do not play down on quality and efficiency.
If this is your first time of using our service, you can get any information or ask any question you want from our experienced and knowledgeable customer services team. They will also advice you on custom clearance and import documentation as well as documentation for export. With our customer service team, you will easily make arrangements for the cheap pallet shipping to France, Belgium, The Netherlands, Spain or Germany from London, Bristol, Glasgow, Edinburgh, Birmingham, Cardiff, Manchester, Liverpool and more. We run a 24/7 booking services online. You will get instant sending pallet to Europe quote from us thanks to our efficient booking service. We have no doubt that you will find it hard to find cheaper quotes than ours elsewhere. All you have to do is to provide the details of your consignment and the information you provide will be utilized by the Euro pallet carrier to arrange for collection. Our service also includes great valuable insurance cover.
We are quite aware that selecting a reliable pallet delivery service that you can hand over your goods to ship for your at the most affordable price can be very difficult. We have helped our customers over the years to cut cost on the shipment of their goods to various locations in UK, Europe and any part of the world. We do not compromise on quality and yet we deliver quality and cheap pallet delivery from London, England, Ireland, Wales and Scotland to anywhere in Germany, France, Spain, Switzerland and more. This is why we have a lot of customers that keep coming to us any time they need international removals. Thus, whether you have a full container shipping load or just a single pallet transport, we can handle it. Given our years of experience, commitment to offer the most affordable service and our network of carriers, we can confidently tell you that we have no rival in the industry when it comes to selecting a trusted, efficient, affordable and professional pallet delivery abroad that will safely transfer your goods to the right destinations, be it express shipping to Thailand or local delivery within the UK.
UK pallet collection
When it comes to local transportation of freight across the UK, we are unbeatable. No, matter where you want your items to be shipped, we will offer you a cheap pallet collection from anywhere in the UK - London, Newcastle, Stoke on Trent, Nottingham, Leicester, Derby, Shrewsbury, Hereford, Warwick, York, Hull, Carlisle, Preston, Warrington, Brighton, all United Kingdom and delivery to Berlin, Madrid, Roma, Paris, Hamburg, Warsaw, Vienna, Barcelona, Milan, Munich, Prague and more. Our network of international pallet collection and delivery agents, carriers and companies is highly reliable and trustworthy. We will compare pallet delivery prices for you and choose the cheapest transport that is available. This means that we keep to quality while using the fastest possible routes. When you choose our services, your mind will completely be at rest. Most importantly, we will ship any goods on pallets - packing boxes with personal belongings, car engines, furniture, food products, heavy machinery and any type of commercial goods at the best possible price than you can get elsewhere and this will help you to save money on your pallet shipment to Europe, be it express delivery to Gibraltar or Spain. Whether you are looking to establish a long term business relationship with us or just want a one-off delivery, we are there to make a difference in your balance sheet. In fact, we will help you to realise up to 75% saving on your standard international pallet moving rates which we think has no rival. To find our how much you can save bu using our services, take a chance and check our UK to Moldova shipping costs.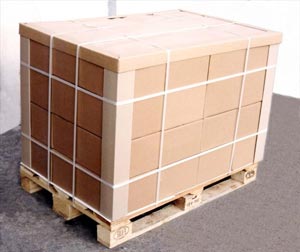 We started operation in 2004 and since then, our local pallet business has developed substantially. Since we started operation, we have helped many customers to cut cost on pallet delivery from UK to Germany, France, Austria, Australia, USA, Canada, delivery to Ukraine and thereby helping them to increase their productivity. It is easier and quicker to get and compare pallet delivery quotes and costs from us. You can use our online booking system any time of the day you want from Monday to Sunday and it remains functioning from year to year. If you chat to us online, send us an email or sill out the online form with your details, you will receive a pallet shipping quote with no hidden costs. Just as mentioned above, the information you give will be utilized in making arrangement for collection and delivery. For most deliveries we have an efficient tracking system which you can utilize to know the status of your consignment until it arrives at its final destination. On average it takes only 24 hours to collect and deliver a pallet from the UK to most European countries. The exact pallet delivery time will be provided on the estimate.
We ensure that each customer is satisfied and this is why we give each customer utmost priority. Every customer is treated the same way regardless of how big or small the person's goods are or the location where the goods will be delivered be it abroad or locally. Affordable international pallet forwarding service does not mean poor quality service. We have no doubt that you will find our services both efficient and affordable. This is why many people use our UK to Europe pallet services regularly. We cover virtually all the United Kingdom for example we offer pallet collection from Gateshead, Coventry, Plymouth, Aberdeen, Perth, Dundee, Dublin, Belfast, London, Guildford, Norwich, Ipswich, Southampton, Northampton, Birmingham, Telford, Bradford, Blackpool and others towns and cities in the UK.
We also send pallets from the UK to Germany, France, Belgium, Spain, Sweden, Austria, Poland, international removals to Slovenia and across all Western and Eastern Europe and other countries such as the United States of America, Australia and New Zealand, Dubai, UAE, South Africa. We use different means of transportation such as road, air, rail and see for our cheap international pallet delivery. But regardless of the option you choose, you will get value for your money as we offer unbeatable quotes in each of them. Just like our local pallet collection and distribution, we also offer 24/7 online booking services. We will be able to provide you with quotes from the information you provide such as the weight of your item, its dimension and location. But in case you don't wish to compare pallet delivery rates by email, you can be provided with quotes and other assistance through phone call or online chat. Just call our contact number contained in the contact us page of our site. If you book for services online, a confirmation note and instructions will be forwarded to your email in-box. We will send our driver to collect your pallet on the day you chose for collection.
ISPM-15 Importing wooden pallets after Brexit
As of Jan 1, 2021, all shipments to UK and the EU member states, that involve wooden pallets and wooden packaging have been regulated by a new legislation whereby all such shipments must comply with the ISPM-15 standard.
Designed to prevent the spread of non-autochthonous parasites that thrive in wood, the ISPM-15 standard regulates hygiene procedures applied to wooden packagings utilised for shipments of food, animals and animal products. Compliance with the procedures requires that shipping companies apply heat treatment to their native fleet and cargo pallets prior to entry into the EU. Health authorities, on the other hand, will perform random pallet contamination checks in accordance with the procedures which are, in turn, based on a risk-analysis function.
Minimising CO2 emissions through optimal pallet height

Regulating the suitable pallet height during transportation seems to be at the forefront of the modern campaigns aiming at the reduction of CO2 emissions. Although perhaps not yet widely adopted, this novel method has been proven not only to reduce CO2 emissions to the desired net-zero targets, but also effectively lower the overall costs for the shipping industry.
Considering the typical truck loading height of 2.6 metres, double-stacking two standard 105 cm pallets (CCG1) leaves half a meter of unutilised space. Readdressing the pallet size standardisation may offer a viable solution both in terms of more effective use of space and better air circulation during transportation. This will naturally entail additional strategic moves on the part of the cargo companies and storage providers, as loading, offloading and storage procedures will also have to be reworked, factoring in the new load heights and the resulting complications.
On the financial side of things, the adaptations indispensable for the implementation of the new standard will require considerable investments on the part of the transportation companies and storage providers alike, as new storage racks and conveyor belts will have to be put in place. In the long run, however, incurring the costs of revitalisation will yield increased net gains for the businesses, whether directly through a greater volume of work or indirectly CO2 emissions grants.
Cheap pallet courier
We know that sending pallets abroad involves some risk and requires high level of expertise; this is why we make use of the most reliable and largest carriers with global acclamation. Such carriers are DHL, Palletways, Pallex, Aramex, Night Freight and City Link are used by our agents frequently especially for transporting high value equipment. This will give you a peace of mind that your goods are safe in hand and that the fastest means will be used to send a pallet to Germany, Austria, Holland, France, Spain from London, Manchester, Sheffield, Brighton, Bournemouth, Leicester and more destination. Our cheap pallet haulage companies have invested in shipping equipment and manpower and thus we are able to handle goods of different sizes. Our pallet network comprises of many cheap man with a van operating transit vans and 7,5 ton vehicles as well as large international pallet haulage firms using 24 ton lorries. We do not have any limit to the pallet size that we can handle. So, whether you are sending 1, 2 or 2 standard pallet size or 10, 20 or 30 oversized pallets, we will handle that for you at a competitive rate regardless of the destination the item is heading for. We value your time and this is why we offer you the best rate so that you will not have any need to look elsewhere for a more affordable price. Compare best, quickest and cheapest palletised freight services offered by UK and international moving companies. We know how much it costs on average to send a van full of pallets from London, Brighton, Glasgow, Liverpool, Preston with the epxress delivery to Turkey, France, Germany and Spain. Whatever your collection and delivery is we will offer you a cheap quote based on very fair and competitive rates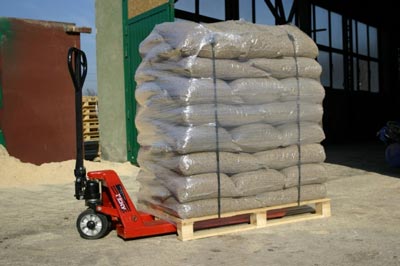 Regardless of the type of business you are into, whether you are a producer, wholesaler or a retailer, you can make use of our pallet distribution services. Our aim is always to satisfy and give you the best service. This is why we ensure that our clients are properly guided. We offer sound advice to our customers on every aspect of the process from the available pallet size to last detail of the journey. We will load and unload your goods for every pallet delivery Europe service, including shipping furniture to Serbia and other destinations.
To ensure that your goods are safely delivered, we use only trucks and lorries with tail lifts. With our quality truck and lorries, collection and pick-up are very easy to accomplish regardless of where you are living in the UK. Since, we started operation, we have offered our pallet moving services to many people and they all are given the same high-quality service whether they are first time customer or regular customers. We do not joke with deadline in pallet delivery to Germany, France, Poland or UK. This is why we have always succeeded in beating deadline for any delivery we handle. Whether you have sent anything abroad no matter the country, we will ensure that your item gets to the last destination safely. Check odur reliable shipping to Macedonia from UK.
We provide door-to-door palletised goods transportation service meaning that you will sit back and have us do everything for you starting from collection from your home and delivery to the final address. You will also be able to follow your item from the UK to the final destination whether it is going to America or Australia thanks to our efficient tracking system.
To ensure that we deliver on our promises, we always make sincere effort to improve on every aspect of our service. This is why we listen to our clients and get their suggestions in order to meet their UK pallets delivery requirements. We feel glad to tell you that we are the best and you will not find any cheap pallet shipping service that will be more efficient and more affordable than ours. In case you have any question to ask about palletized freight transport services, do not hesitate to contact us. It will be our pleasure to provide you with sound advice on the best solution that will satisfy your requirements and ensure that you goods are delivered safely on time to the final destination and at the most affordable price. We know what's the best, quickest and cheapest way of sending 1, 2, 3, 4, 5, 6, 7, 8, 9 or 10 pallets from the UK to The Netherlands, Ireland, Germany, Austria, Gibraltar, Spain, France or Belgium. Contact us to compare pallet delivery prices, companies and services.
For our international pallet delivery, we cover many countries and various big cities around the world. We have a nationwide pallet network and thus regardless of where you are living or where the goods to be shipped are located, you can hire our reliable pallet delivery service at cheap prices..
International pallet haulage
We ship pallets to Europe and worldwide using various means of transportation which include ground transportation (road and railway), air and ship. We are efficient in each of these means of transportation and we provide affordable services in each of them. We are also able to handle different sizes and dimension of pallet without restricting both the size and weight of our clients' pallet.  Below are some of the advantages of our pallet removals services regardless of the means of transportation that you prefer: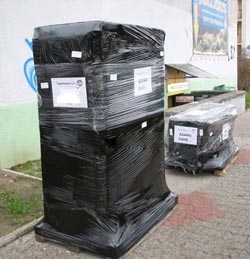 We are reliable and work with the biggest and reliable international palletized freight companies.
We provide instant pallet shipping quotes that have no hidden costs or fuel surcharges.
We accept any size and type of freight no matter how small or big it is.
We offer delivery service from any part of the UK to any part of Europe and worldwide.
We are a UK based company and our customer care and help desk staff speak fluently English to make communication easier.
We offer the most affordable pallet delivery costs regardless of the dimension, weight and size of the item.
Our online pallet courier comparison service will allow you to save money and arrange a quick collection and transport
We provide delivery services in two way direction, one is from the UK to Europe and the second one is from any other country to the UK. We offer affordable pallet shipping to Hungary from UK or other locations.
Cheapest Pallet delivery Europe by road
If you want flexible and affordable pallet collection and delivery from the UK to Germany, France, Austria, France, Belgium or Holland, palletised road freight should be an option for you. We offer a wide range of local and international road freight services covering most European countries. Below are some of the benefits you get when you want to send a pallet with our network of cheapest delivery companies:
The cheapest pallet transport companies across Europe
Prices start from £60 per pallet while locally, it will cost £27 per pallet.
We use popular and largest pallet carriers
We ship any size, dimension and weight of pallet including overhangs whether palletised or non-palletised.
No hidden costs as well as fuel surcharges is applied
We ship in and outside Europe
We cover all parts of the UK in our road freight services.
Our pallet haulage services to Europe are affordable and of high quality.
Our network of pallet delivery companies offer a wide range of options for road freight services within the UK and to Europe. We transport dangerous and hazardous freight. We also offer part truck loads and full truck loads. Single pallet owners can also use our freight forwarding services. As a reliable freight broker, we are flexible with our services and we try to accommodate everybody both individuals and businesses in our services. For cargo requiring express and economy pallet delivery service, we cover a wide range of destinations within Europe in our road freight forwarding services. Our road groupage or part load pallet shipping remains unmatched. It is the most affordable means of shipping for shipment that is not time-sensitive. Small businesses that have full container loads to ship to any location across Europe such as countries like Germany, Ireland, France, Sweden and Spain will find our palletised freight services highly affordable. With us you can compare average pallet delivery costs from the UK and find cheapest transportation firm.
All our road freight services are door-to-door pallet courier services made more effective with our efficient online tracking system and customer services. Knowing fully well that we only use most appropriate, reliable and cheapest pallet transport service companies for the services we outsource and also the best routes for shipment of your freight, you can book a collection without any fear. We maintain a robust business relationship with some of the best, most reliable and largest pallet shipping companies as mentioned above. We assure you of a rest of mind always.
Sending pallets by Air Freight
We also provide pallet shipment by air across the world for time sensitive deliveries of pallets and for our clients that prefer such means of transportation. If you need urgent pallet and parcels delivery to Germany, France, Spain, Australia, USA, Dubai and any location across the globe, you can send a pallet by air freight as it is the quickest option for you. It is also the most suitable option for people that have high value goods. Its fast delivery potentiality makes it ideal for shipment of perishable goods or goods that are required urgently. We based our air freight services on a committed network of integrated air and ground shipping routes for pallet collection from our customers' base which can be their homes, office, workplace or the likes.
International pallet movers feel glad to tell you that we are capable of assisting you with the requirements of international shipping including paperwork, custom clearance, taxes and duties thanks to our many years of experience in the industry. Here are some of the reasons why you should consider choosing our airfreight services: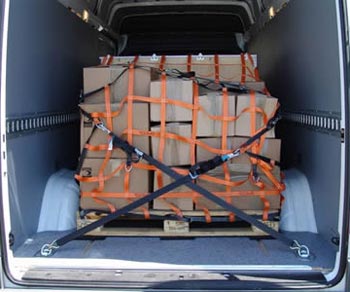 Efficient tracking system which makes it possible for you to follow your consignment from the UK to the final destination
Fast pallet deliveries Europe which make it the most suitable for pallet and parcel that are urgently required
Both small and Largest and biggest carriers are used
Full support and sound advice on packing the pallet
Customs clearance
Top up insurance available on request
We do not only ship items on pallets outside UK by air but we also import items from any other country inside the UK. Our import and export pallet services by air cover a lot of countries such as the USA, South Africa, Australia, Canada, Japan, China, UAE, countries of Asia and Europe as well as the rest of Middle East. We provide you the opportunity of using more efficient and quicker pallet shipping by air freight services without creating a noticeable gap in your pocket. We offer our air cargo services at the most affordable rate that you can get elsewhere. We calculate pallet delivery cost based on size and weight of the shipment. So, if you have any need for air freight, kindly contact us immediately, we will be willing to discuss it with you. With our air freight services, you will get the following:
Good delivery within 1 to 6 days to any part of the world
Most affordable rate to countries like Australia, USA and Far & Middle East
Covering worldwide destination using the best transit times
Door-to-door pallet collection and delivery Europe and worldwide
Pallet delivery quote comparison online
We are commitment to delivery satisfactory, affordable and timely palletised goods distribution services to our clients. This is why we work as a family with our directors and managers working closely together with other members of staffs constituting a formidable, united and experienced team. With each member of the team working to the best of his or her ability, only the best will be achieved. We have established teams of professionals with each member having many years of experience in the pallet packing, loading, transport and unloading industry. We have an unbeatable customer care service. Thus, you will get assistance either through email, online or phone call anytime you need it.
When sending a pallet by air to Germany, France or Austria we do not reject any item insofar as it is not a contraband item no matter the size be it an envelope, excess baggage, furniture and others. If you have any of your items that you want to urgently send to another person, don't fail to contact us.
Pallet shipping services
Transporting pallet by sea freight is a very affordable mean of the delivery to any destination across the world insofar as the pallet is not required urgently. Just as with our ground and air pallet shipping, we make use of the most reliable and largest sea freight networks and lines in order to ensure that your shipment gets to its destination safely and in good condition.
Sea freight is a suitable option for the shipment of large and oversize pallet even though it may take some days before items get to their final destination. But whether you are sending just 1 pallet or, 6, 8, 10, 12, 16, 18, 20, 24, or 30 pallets, you will not break a bank in order to get your items delivered to the final location. We can help you with this aspect of sea freight beginning from paperwork, selecting the best route to duties and custom clearance. You should have a rest of mind that a reliable and trouble-free service is what you will receive. Pallet delivery by sea is the cheapest option for sending your goods to another continent.
In our sea freight services, we also offer groupage which is also known as less-than-container-load (LCL) or part container load and full-container-load (FCL) which can be full 40 feet container or 20 feet container. In the former, your pallets will be loaded in the same container with other people's goods but in the latter, only your pallets will be loaded in one container for shipment. The former is more affordable but not suitable for time-sensitive consignment but the latter is more expensive but suitable for time sensitive consignment.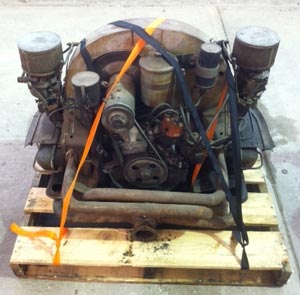 If you are planning to send a pallet abroad from UK our sea freight service will be the cheapest and you will get the following benefits:
We offer highly affordable rates when compared with air freight even though the transit time is slower.
The major ports across the world are covered by our extensive network.
We offer quick pallet delivery quotes
We will meet all your specific requirements with our LCL & FCL.
We offer affordable import rate from any part of the globe to the United Kingdom
We utilize the most reliable and largest sea freight companies to ship pallets overseas.
In our sea freight, we offer pallet packing services and if you hire it, we will normally pack and seal all consignment in our depot and then move it to the seaport either by road or rail. The pallets are loaded unto the ship for shipment to the final destination. But if you want to pack your items by yourself and bring pallets to our depot for shipment, you can do that. In case you are packing your items by yourself and you require the manpower for loading of your consignment into the containers, let us know and we will provide that for you.
In our sea freight services, we accept different types of items to be transported on pallets such as computers, machinery, engine parts, brochures, magazines, computers, electrical goods and others. We provide one-stop services to all destinations. So, no matter what you have to ship, we will be able to collect and deliver it insofar as it is not a contraband item. We always go for the best and cheapest pallet courier option to ensure that your consignments are transported fast and safely. With our partnership with the biggest and most reliable companies, we give you peace of mind because your items on pallets are in a safe hand. Compare cheapest pallet delivery to Austria, Germany, France, Holland, Belgium from the UK. Find our average pallet transport costs from the UK to Italy, Sweden, Finland, Norway, Denmark and Switzerland.
Transporting dangerous goods on pallets
Transportation of hazardous and dangerous items requires high level of expertise and experience which we can gladly say that we have. There are well known transporters of hazardous and dangerous goods from the UK to Europe for pallet delivery by road. Those are the ones that we utilise their services. So, if you are looking to ship any item that can be classified as a dangerous material, you should hire our cheap pallet shipping services. All the carriers we use for shipping of dangerous material by road comply with the ADR for transportation by road. ADR requirements are applied within countries that are part of the ADR convention treaty or that have adopted it in their legislation. The cheap pallet couriers we use for our road transportation also keep to the directives of the European Union on the transportation of dangerous goods (the dangerous goods safety advisor).
We have a team of professions. Each members of our team is well trained and is always willing to help you in a number of ways including documentation, packaging, acceptable method of transport for transportation of hazardous goods and others. Note that the onus of packaging, declaring and labelling of dangerous and hazardous goods falls on the pallet courier. Even though we accept hazardous and dangerous goods, there are restrictions on that which differ from products to product. We also accept hazardous items under certain conditions. So, if you have any hazardous item to ship do not hesitate to contact us for detailed discussion on the restrictions and conditions.
If you want to use our cheap UK to Europe pallet delivery services for the shipment of your hazardous items, kindly fill the contact form in our site. If you require UK to Romania shipping we can quote it too. A member of our team that handles dangerous and hazardous items will contact you as soon as possible.
Pallet delivery companies
We work with the best pallet delivery companies in the UK and Europe in the world and we have account with them. Thus, we offer the same services with these courier companies that we partner with. We have efficient booking system which eliminates the need for manual paperwork as everything is automatically processed. Once you place your order with us, we will arrange the pallet collection directly with the most suitable carrier for your consignment. Once that is done, we will email your tracking details and receipt to your email box. With that, you will be able to track the status of your consignment throughout the journey till the delivery time.
Booking process
Once you have received your pallet delivery quote from us and you like the price. We will require you to fill out our quote acceptance. You will have to sign it and send it back to us. The booking process is quite easy. First visit our pallet delivery prices comparison site. Locate the menu box above and click on 'Quote & Book' option. Enter the delivery location and details of the package. Go through the range of services and their costs. Click on a service continue if you are satisfied with the pricing and you wish to continue with it. Enter the pickup address as well as delivery address. Select a collection data and time slot that will be most suitable for you. Locate the secure payment page and enter your credit card details. You are done. A confirmation email and receipt will be forwarded immediately to your email in-box. Stay around on the day you have chosen for collection. A team will be at the stipulated location for that.
International pallet delivery FAQs
In case you have any inquiry to make or any question to ask, first go through our frequently asked question regarding our pallet delivery services to see if your concern has been dealt with. Below are our FAQs:
Pallet collection time?
The pallet collection time can be discussed and agreed with you. Very often it depends on the routes of our vehicles. We do collection in the morning, during the day, evenings and at night if needs to be. Depending on your location, you will be able to indicate a package ready time. The man and van will come to collect pallets at your convenience.
Do you ship pallets to the UK from Europe?
Yes, we can import items from another country to the UK at a great rate. Send email containing the location details, the details of the items to be shipped and other necessary details and we will provide you with quote as soon as possible. Bringing pallets to the UK from Germany, Spain, France, Portugal or Gibraltar is very common among British expats.
Do you ship only boxes on pallets?
No, we ship boxes, jiffy bags and letters as well as pallets, crates and any other shippable items. We have expertise in the delivery of bulky and heavy items. We offer our services at the best rate to any location across the world. Here you can compare international house removal quotes.
What time should I expect the pallet to be collected?
If you are expecting a collection and it has not happened up to 4pm, there should be no cause for alarm. We will keep you up to date with the driver arrival time. Collection continues until 6:00pm. But if you are concerned and apprehensive about the collection, you should feel free to contact us and we will contact the depot handling your pallet collection.
What can I be compensated with an event of delayed collection?
We do not compensate or refund our clients for failed or delayed pallet collections. This is because offer only non-guaranteed or guaranteed delivery but the guarantee begin after collection of items.
If collection does not happen, will I be contacted?
We are not the collection agent. We are only a cheap UK pallet courier broker. So, if collection fails, kindly let us know so that we can rearrange collection. However, we don't normally have collection issues and so there is no need to be apprehensive and afraid about that.
What can I be compensated with in event of later delivery?
You are entitled to 50% refund if your pallet is shipped with our guaranteed service and it is not delivered before the guaranteed time.
What and what are classified as furniture?
Any movable object which has the features that may be used for sitting or as bed or which provide support for human body, hold objects on horizontal surface above the ground or provide storage.
What appliances are grouped as white goods
White goods refers to those large electrical goods used at home. They include clothes dryers, dishwasher, refrigerator, freezer, cooker, stove, range cooking plate, oven, cook-top, washing machine, trash compactor, water heater, air condition, microwave and the likes.
Is there any customs to be paid for goods on pallets?
This cannot be said with certain as it depends on the custom requirements of the country where the pallet is being sent. If charges are imposed on consignment by custom, the customs will contact the sender and we cannot interfere in the process.
Should I sign for damaged goods?
When the pallet has been delivered and an item is in a damaged condition, kindly acknowledge reception of the item but note that the item is damaged. You can file for a claim only for damaged goods and not for goods that are in good condition.
Do I have to keep the packaging of a damaged item?
Yes, you have to keep the packaging of damaged item. There may be need to inspect the goods and if you do not keep the packaging, your claim may not be accepted.
Are the pallets insured?
Pallet delivery insurance is provided on request. We will discuss your insurance requirements with you, estimate the insurance value and provide the cover accordingly.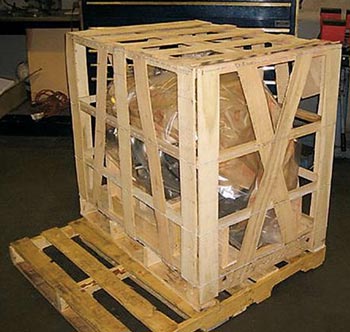 What do I need to make a claim?
You will need to do the following in order to process a claim:
Provide item's photographs
Provide photos of the packaging and its description
Show an invoice that indicates the cost of the consignment
The consignment list, description emailed to you at the time of booking
The cost for repairing and salvaging the items.
Who can initiate a claim?
A claim can only be initiated only by the person that made the order and only that person will be compensated.
How long do I have in order to submit a loss or damage claim?
The claimant should be send to a pallet delivery company. An email about the damage should be sent on the same day the items are delivered. The claim has to be made within 24 hours after the completion of the transport.
How long will the claim take?
A claim can be resolved within 8 to 12 weeks. This is the required industry standard but we will make effort to resolve the problem within a month from the time the claim is filed.
Does the transit cover exclude anything?
The transit cover has some exclusions which will not allow you to lodge in a claim. For example, claims are not made on restricted and prohibited items list. You are also restricted from making claims on items that are not properly packed or boxed. Check our list of prohibited items as well as terms and conditions to get a full list of exclusions. Most of the time we will not provide any insurance if you pack the pallet.
How will my item be sent back to me?
A damaged item can only be made after claim has been lodged otherwise the claim will be rendered invalid. The item will not be returned if the claim is paid out in full. But the item will be delivered back to you if the repair cost are paid.
How do I lodge in a claim?
You must lodge in your claim using our form that will be emailed to you. Making of claims via phone calls, emails, fax messages and the likes are not accepted.
Can I book a pallet delivery on the phone?
Our UK to Europe pallet courier firm will be able to get your quote request on the phone however we regret to say that we are not able to accept booking by telephone calls. But for special services such as special deliveries and imports, you might be able to place order via phone calls. Cheap pallet delivery to Germany, France, Spain, Sweden, Belgium or the Netherlands should be booked by filling out and signing a pallet delivery price acceptance.
What payment methods do you accept?
We accept a wide range of payment option which includes bank transfer, Visa, Switch/Maestro, Visa and PayPal.
Do you provide credit accounts?
No, we do not provide credit accounts under normal circumstances. But we may be able to provide credit account for limited company that sends over 100 packages a week.
Why should I require a printer for some services?
Pallet Shipping labels are normally attached to your packages in some in our services. Thus, you will require a printer in order to print these labels. A good quality colour printer or B&W printer will be OK for you.
I need to correct a mistake I made online, how do I go about it?
Kindly send an email to our cheapest pallet delivery from UK to Germany courier and we will amend details of the required changes. If the changes are made, we will let you and if we are not able to make the changes, we will also let you know and this means that you have to rebook the order.
Items that can't be loaded on the pallets
Prohibited items
Prohibited items refer to those items that you are not allowed to send through our services regardless of the circumstances. The punishment for sending any of the prohibited items can be imprisonment and heavy fines after prosecution. Below are some prohibited items.
Animal skins/any animal parts/fur/ivory and its product
Aerosol cans/sprays
Unnamed cheques and ticket
Box with hazardous label – items labelled hazardous will be classified as under this category (Don't reuse boxes used for hazardous items)
Dangerous goods such as fireworks, explosives, deactivated or replica weapons, firearms, munition, knives, swords and weapons
Engines, gearboxes, generators or any part having contained or still containing oil/petrol unless it has been thoroughly flushed (generators, gearboxes and engines which have been cleaned are not regarded as prohibited or restricted items)
Life jackets and fire extinguishers
Perishable food items outside the EU
Gold or silver that is worth more than 50.00GBP and other type of jewellery that is worth more than 250.00GBP
Goods moving under ATA Carnet and all temporary exports and imports; items being shipped under FCR, CAD (Cash against document) and FCT
Hazardous materials such as adhesives, paints, flammable resins, chemicals, liquids, liquids, solvent (these materials can be shipped by road and sea but for air freight, you should find out what is obtainable on time); compressed air (i.e. air-bags, wheels containing air-bags or steering)/ items containing any gases
Household items containing corrosive and flammable liquids (such items include oven, drain cleaners and the likes)
Remains of human being
Adhesives, liquids, paint
Live animals
Mobile phone with SIM card
Magnets or items containing ferro-magnetic material
Tobacco and tobacco products
Prescribed drugs/medications
Pornographic materials
Monkeys, negotiable items, keys, payment cards
Birth certificates, passports and driving licenses
There are some items that we do not consider suitable for our UK to Europe pallet shipping services and thus their transport is restricted. They are not covered or guaranteed by any transit insurance. If you are shipping these items, you are doing it at your own risk. Note that we can insure brand new items meaning items that have not been removed from the packaging of the manufacturer against loss and damage. For used goods, we can insure them only against total loss. Here is the list of restricted goods from our pallet delivery:
Exceptional invaluable items such as precious stones, artworks, antiques, gold and silver unless they have been crated
Furniture except those that are flat packed
Perishable food items for all locations and perishable goods
Porcelain, glass, mirrored items, ceramic, crystal, enamel, marble, plaster, china, stone, resin, slate and granite
plants/seeds/flowers
The items below can be insured on certain occasions when moving on a pallet by our couriers:
Laptops/monitors and computers
White goods - fridges, ovens, microwaves, washing machine, dishwashers and others
Televisions, plasma and TFT screens, monitors
Suitcases and baggage
Any item that is dangerous or hazardous to the staff handling it is not accepted for sending on a pallet. We do not ship any item that is regarded as hazardous or dangerous in the latest edition of the IATA publication. Among the prohibited items are shipments which by their nature are likely to impair, soil and wound persons and damage equipment and merchandise; contraband goods in the country of origin, transit and destination; goods which require special facilities, permits, safety and which attract excise duty.
The pallet sender is responsible for complying with the current regulations of government or laws applicable in each destination. The shipment of some commodities is banned in some countries.
In case you need any additional information, you can request for that. Just contact us using the number contained in our contact us page. You can also send us an email with our email address stipulated in our contact us page. Note that you can be prosecuted, fined or imprisoned for failing to declare dangerous goods.
How to pack goods for pallet delivery?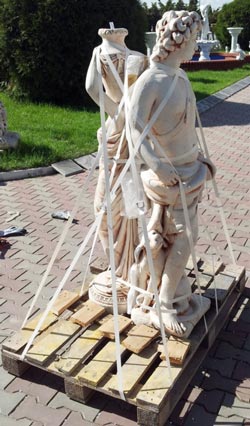 We can only insure goods that are well packaged to withstand the usual shocks and rigours of transit which include road, air, rail or sea transit. Transit insurers generally accept items that are packed by professionals or items that are still in the manufacturer's packaging. When packing your item, you have to abide by the following guidelines for safe pallet shipping:
Large or multiple items should be packaged with corrugated cardboard boxes. Boxes can be easily piled up on a pallet.
Wrap each item with protective cushioning before boxing them so that they will be able to absorb any shock during pallet lifting, shifting and transportation.
Use foam, newspaper, polystyrene, bubble wrap and other similar protective packaging to pack items.
Secure the item ensuring that no space is left within the box for the item to move.
If you are using polystyrene or foam peanuts, you should overfill the box with it so that no space will be created as they are settling down during pallet removals.
Put smaller items in padded envelop.
Use parcel delivery protection tape to seal the package making sure that wideness of the tape is up to three inches (it is much better and more hard-wearing than masking tape, string or sticky tape).
Pad or cover any sharp or protruding edges of items that have awkward shape using corrugated cardboard. Ensure that you properly label your items.
Goods such as wallpaper or fabric should be pack rolled in corrugated boxes.
Please note that we are not responsible for any damage that may result from unsuitable packaging. The tips given above are only general guidelines. Contact us to find out how much it would be to send a pallet to Germany from the UK, France, Spain, Finland, Norway, Belgium and more.