Get a free quote
For all our customer we offer a free callculation of shippng costs to Saudi Arabia from the UK. Whether you want to send your items by sea or air we know how to make it as cheap as possible. We will move you to any area fo Saudi Arabia. Contact us today, we will be happy to assist you from the start to finish. We will paln, prepare and execute the entire shipping process so you do not have to do a thing.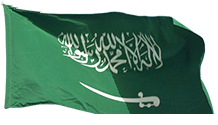 » Shipping to Saudi Arabia from UK
When shipping goods to Saudi Arabia you must know that all your belongings and furniture will be shipped in a large 20ft or 40ft container. If your move is quite small your stuff will be put into a custom made wooden crate which will be loaded into one of aforementioned containers. Such a service, when you use just some space in the container is called groupage or part load shipping to Saudi Arabia.
The whole move is always organized by one shipping company. It is advisable to use a local mover who has some king of experience in shipping furniture to Saudi Arabia. You must know that the move at the other end for example in Riyadh, Al Madinah, Jeddah or Mecca will be completed by local removal firm in Saudi Arabia. So make sure the UK shipping company you will decide to use has reliable partners overseas.
Shipping experts
To adequately evaluate and plan the move to Saudi Arabia your international moving company needs to know all about the air and sea transport, as well as about the packing and transportation of your personal belongings.
Expert carriers and shippers to Saudi Arabia should not only be reliable partners, know all about the import and export procedures, but also work closely with the customs authorities in Jeddah or Mecca.
Such removal companies to Saudi Arabia tend to have a specially trained, multilingual staff engaged complete in your move.
A relocation manager should be assigned to you, plan and organize your move abroad from the start to finish.  Specialized international movers to Saudi Arabia can offer you the best shipping prices through its agents who organize frequent transportation.
The process of sending items to Saudi Arabia
Moving always includes different stages and processes such as furniture and private items audit, packing, loading, transporting, unloading and unpacking your belongings.
How to pack?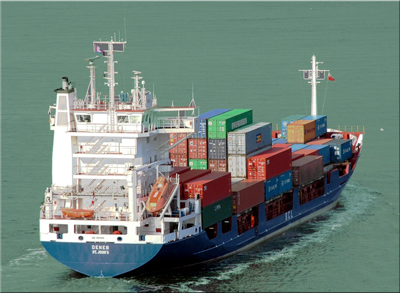 Your personal belongings should be packed with a great care, because in the process of loading and sea / air freight, cargo is exposed to a number of hits, shocks and bangs. To pack your items you should use special moving boxes. There are different types: glass boxes, clothing boxes, TV cardboard boxes etc.. All fragiles should be additionally wrapped with bubble bags and wrapping paper.
Personal and precious things, such as paintings, antiques, mirrors can be packaged in custom made wooden crates. In order to save on sending goods to Saudi Arabia, you can also prepare everything and pack some items yourself. This will make your removals to Saudi Arabia a bit cheaper. In most cases all sofas, cooker, fridge, tumble dryer, tables, chairs, wardrobes and other furniture are packed by mover.
Handling of items
Company, which is engaged in your relocation will book all dates and need to hold on to them. It is important that all your things are ready on time and neatly loaded, which in return will ensure that all items will arrive in Saudi Arabia in one piece with no damages.
Minimising the shipping cost to Saudi Arabia from UK or when shipping to Montenegro from Saudi Arabia.
It is very unlikely that you will need a full container. To make your relocation costs to Saudi Arabia from the UK cheap your freight forwarding company may store your goods, for a short time, in their warehouse. They will try to combine your things with items of other people relocation to Saudi Arabia to fill the entire space in the container. Once the container is full you will share the costs of shipping to Saudi Arabia accordingly to the cubic volume of your goods. Sometimes it may take some time to find and combine other moves in to one bye it will significantly minimise your shipping costs.
Sometimes six or seven shipments are combined in a single relocation. Experienced international carriers to Saudi Arabia will make a detailed inventory of your possessions and attach it to each box. This will speed up the customs clearance process. You do not have to worry about your consignment. It will be carefully separated from the others.
Unloading of goods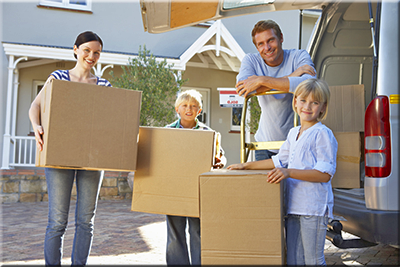 The local and cheap moving company to Saudi Arabia, engaged in the move will track information about the delivery and unloading your things in SA.
Typically, the host company has all the necessary information about your move. They collect your items from the port of entry and deliver it to your new address.
If you have asked for unloading option too, they will place all your tables, armchairs, double beds, garden items, tools and all other items wherever you want.
They will also check if all items have been delivered in one piece and produce a delivery report.
If there is any furniture that requires to be assembled the movers to Saudi Arabia will do it on your request. However if this service was not included on your quote you will have to pay extra for additional service. Here you can compare international moving quotes online.