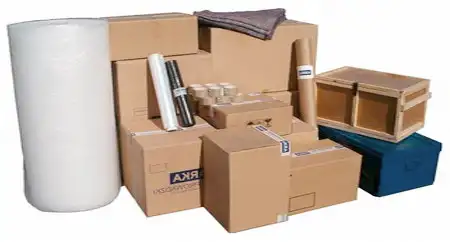 What packing supplies should I use for moving?
One of the toughest parts of shipping is finding right packing and moving supplies. It seems a tough work to do as there are plenty of different types of packing materials available.
If you have not asked your mover to pack your belongings for you we have prepared a packaging supplies guide which will help you to choose right packing materials so that you can enjoy removals without damages.
Many people do not pick right things and move belongings without packing supplies ending up facing damages to their belongings.
With out packaging tips and advice you can pack entire house contents safely by using right moving supplies.
Below have provided complete details on packing and moving supplies. Know the things you will need to move the right way.
Furniture Blankets
Now you can transit without any worry of damage to your belongings.  With moving blankets, the care of all your belongings is taken carefully. These sheets can be utilized to protect your items, and you can utilize this space for some other necessary goods. The large sized blanket measures 72" x 80".  So you can guess how useful it can be to cover significant things. All your big and small goods can fit in it perfectly.
For your heavy goods and items, a textile sheet works the best. They make it in a perfect size that helps best to ship your items while moving. If you are confused regarding the protection and packing of your wooden furniture, then, the textile bags can help you to pack your wooden furniture in it. They are durable and flexible to slide around because of its unique and high-quality textile. The moving pads available in store help the best to shift things more efficiently. These pads vary in its strength.
All the moving blankets have different specification and usage. So as per your needs use the particular blanket.
You can keep your valuable goods carefully in a box with the skin and protect them from any damage. It becomes easier to move items with they are packed with skin. It becomes lighter and easier to carry heavy goods.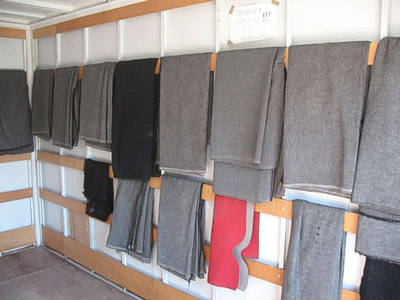 Some other important and useful supplies that help with  moving process are good quality boxes. A wide, assorted boxed can help you pack all your items in one place and make your products ship in one box. Choose a box that is made from tough cardboard. Ribbed boxes are the best for your moving needs. You have two options to buy moving blankets for moving needs. One is buying a separate blanket and the second one buying a group of cheap blankets for moving.
If you have a many goods, then it is better to buy wholesale blankets. It will cost you cheaper and also you can get them in large quantity.
When you finally decide to move and are only a few days away from moving date, and then bring some furniture blankets. These are the best for safe removal of heavy furniture, like cupboards and other furniture of your home. You will get blankets in almost 72" x 80" size, which is perfect for removal of large furniture also.
There are also some options in blankets, like textile blankets, which are so tough to save your furniture from chipping and paper pads to move a refrigerator and other bulky home appliances.
Bubble Roles - most common packaging supplies for moving household goods
Bubble roles for your special moving needs!
Bubble roles are a plastic material that forms air chambers that help in packaging fragile items. They are mainly used in packaging and moving services. If you wrap any delicate item with bubble wrap then, you can be rest assure that your item is safe and will not get damaged. If you need to know how to ship carpet or what type of packing materials you should, please read our blog pages.
The cell size and length of the bubble differ as per the variety. There are two kinds of bubble role; one is made from plastics, and another one is non-plastic material. The plastic ones are majorly used in packaging while non-plastic ones are used to ship electronic goods. For your residential and commercial moving process, the plastic bubble role will work the best to take care of any fragile goods. The adhesive layer of the tape will help you to stick the plastic at its place, which protects the piece very well.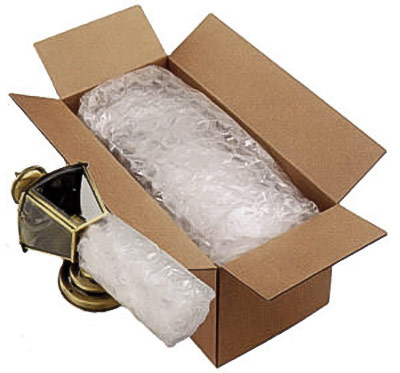 The primary size of moving and packaging for shipping, bubble roll are 12" and 24". The size of the roll required can be decided as per your item. However, most of the movers need 12" sized bubble role.
The available variety of bubble roll gives different benefits as per the size and length of the roll. A small size bubble roll can protect your furniture from any damage. Few large size bubble role can help to protect delicate items like mirror and glass products. However, a large sized bubble role can be used to block the space in the packaging box. It is worth noticing that if you pack you can reduce your shipping costs a bit. However if you have no experience your goods may get damaged and in the end you will have to pay more to replace broken items.
To conclude, the bubble bags are the best and most convenient way to pack all your residential, as well as commercial moving items. They are the best packing supply tools to work for every mover and packer. These small pouches of plastic bubble roll can protect various items like glass, furniture, and other fragile items. These packaging items are very convenient to use, but may cost you a little extra. The reason they are valuable is because it is being designed with maximum efficiency that will provide the right sort of protection to the small, as well as big things.
Get bubble wraps for delicate things and mattress covers for safe removal of mattresses:
It can be tough to move fragile things in cartons and moving boxes, without using proper packing material. Bubble wraps are popular to move any fragile thing safely to a long distance destination. It creates a layer of bubbles, which prevent things from damage and breaking. If you want to keep your mattresses safe and dust free while moving, then pack them in mattress covers. These covers are specially made to save mattresses from ripping and other damages. Additionally, it works to keep your mattresses clean, like you keep them in your home.
Packing tape to reinforce packaging
Packing tape is the right tool to do your packing job in the correct manner without any hassle.
If you have ever experienced relocation then, you might have an idea how difficult and messy it is to carry out the process. However, with the packaging tool, you have the right packing supplies to carry the activity. To move your boxes, packing tape is one of the most important arsenals in your preparation tool box. You can say it is just impossible to complete your task without a packing tape. This tape is pre-installed onto the dispenser of tape. This makes it quicker for you to apply and use the right amount of tape along with easy cutting. The dispenser allows you to cut the exact length as much needed, so there is no wastage.
Make your next moving experience less stressful with the right tips to use and utilize the moving supplies and packaging!
While using a packing tape to seal the box; try to use one strip of the tape from top to bottom by covering the right and left flap together in the same strip. Once you do this horizontally, apply two rows of the tape vertically to keep your box safe and protected. It will give proper support to the tape and will hold the box intact.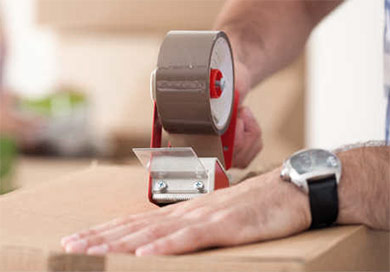 So understand the correct technique to use the packing tape for your next move.
Keep a check on boxes and label it with titles making it easier to recognize the boxes among the mess. Write or stick a label that will help you to recollect the content of the box. You do not need to look for finding any missing article if you have sealed the box with the name on top.
Once you have packed the complete articles  correctly into the moving boxes, you will need to pack those boxes. Some people use threads and regular tapes to pack the boxes, but apparently these tapes don't work on moving boxes. You should purchase packing tapes, which have a tendency of sticking tightly to pack moving boxes.
If you want to have more ease of packing boxes, then you can purchase stretch wrap, which too is easy to utilize for packing. It comes with a handle and tape bundle. Move slowly around the packing area of the boxes, and you are done. Your belongings are safe in the moving boxes, and there is no chance of damage now.
Mattress cover packaging
When you want to move massive furniture's and beds, you need something very helpful and convenient to move it.  A necessary and must have packing supplies the mattress covers. They come in an assortment of sizes ranging from twin size bed to a king sized bed. One mattress cover and box spring is enough for you to protect your mattress from dust, water and dirt.
These covers are easy to place and remove. No matter how great care is taken while moving the mattresses, the dust gets in contact with it. So, with the mattress covers you can easily keep them safe and clean during the moving process. The twin size mattress bags protect split king size box, baby strollers, couch cushions and crib mattresses.

For moving and storage of your chair, the chair covers are available. They are durable and keep your chair clean. The covers work well for all purposes. You can keep your chair, and other furniture's of the house protected and dust free.
There are covers for sofa and other seating arrangement mattress. These covers work the best for dining and well as living room furniture. For items or furniture that might not fit the mattress covers that you have chosen.
A dust cover suitable for all kinds of heavy and small furniture can be used for your sofa and dining. They fit perfect for television, fridge and many more. They fit up to 10ft to 20ft sized item. You can use the dust cover to keep your storage protected and damage free.
Stretch wrap materials

Breathe easily because you have stretch wrap included in your packing supplies.
If you are scared to relocate the precious things, then you can take a deep breath and stay calm. You must add stretch wraps in your packing supplies.
Now your experience of packing supplies will be just amazing and joyful with this wrap. It is one of the critical supplies that needs to be included in your packing supplies list.
Don't bother to move your grandma's special table. You can easily relocate it with the help of stretch pad. You can wrap furniture's, printer, lamps, computer, and many other things and cherish your valuable attachment with them. With this stretch pad, you can gain complete protection to your precious items and allows you  to stay calm in a hectic day schedule.
When you have a stretch, wraps you can stay peaceful because even you white sofa won't get any stains. It is one of the essential and affordable investments you must make to include stretch covers in you packing supplies.
Many a times you fear if your furnitures are properly kept or not and are there any damages to them. To protect your furniture's and other delicate goods, the stretched wrap acts as a protective sheet and prevents the items from scratches and cracks.
Now all your household goods can be damage free because there is a protective sheet covered to it!
Paper packing materials
Making your packing experience easier by providing protection from all surface!
The size and shape of the packing supplies vary from size to size, and there is all variety available in the supplies. Few supplies provide protection from surface and others provide from vibration as well.
However, paper packing if one of the easiest and most convenient way to get a package of all the three protections in just on the supply.

Moving a kitchen is one of the risky tasks to do. There are many glasswares and delicate items to relocate. If they are not been handled with care then, you might cause a damage.
Paper packing is one of the best ways to protect all the delicate and important goods of your house. It is one of the ideal ways to protect your packing surface.
If you think that newspapers can be the best alternative to this supplies then you must notice that there is ink included in the newspaper.
This ink can create the impression of the goods and items that are been wrapped by it. So it is not a good idea ever to protect your precious items.
Paper packing is  best to use because it has a shock absorbing feature. If you do not take care of the weight of the packed item then, it can create damage to the item for not handling it carefully. Thus, it very convenient and useful to use paper-packing supplies and keep your items protected from vibration.
The paper packing supplies can add as a fill in the blank spaces of your box. So once you are done with packing your goods into a box, fill up the empty spaces in the box with packing paper. It is protective, affordable and essential to include in your packing.
You may need an acid free packing paper in case you shipping paintings by air or sea.
The movement of the boxes while moving them from one place to another cause maximum damage to the items. Thus, it is very essential to take responsibility of them as well as make sure that your item does not move in the boxed but giving them support of packing paper.
So from a glass dish to a heavy glass bowl, you can protect them throughout the packing process and it won't damage any of your fragile items!
Packing peanuts supplies
Protect your fragile object in your moving process!
Packing peanuts are small foam peanuts that are very helpful for the packing of fragile objects for international removals. It can fill out the minute space and protect the items from causing any damage or scratch. During the move, it is always risky to move fragile items because there is a vibration produced and due to this, there is damage created to the items.
However, filling the space in the box with the packing peanuts then the items in the box won't move with the vibration of shitting movement and they are well protected. They are designed in such a way that they interlock when they are compressed and flow away when they are not compressed. You can assume it in the shape of peanut or shell that is been made from polystyrene.

The benefit of these fillers is that they are very light and easy to use during packing. It acts as a coat of protection for the delicate items of the house and keeps them safe until they are unpacked. There are other packing supplies to fill the space, however, with fewer, more flavour and investment you can get an advanced packing techniques.
These peanuts were introduced in the year 1965. They were later made eco-friendly after the successful inventions of 100% virgin polystyrene. They are such material that it will get a break automatically after the disposal. They do not contain plastic, which is friendly to climate and nature. The biodegradable Packing Peanut gives you a safe solution to carry the packing experience.
Anything and everything from an electronics to toys can be packed by using packing peanuts into the box. Every corner of the box space will be filled and will protect the items while shifting.  Remember these peanuts are eco-friendly, so you can happily include this is your packing supply list.
When you try to purchase packing and moving supplies, you will get them in all possible sizes. Sometimes it does not seem enough to protect belongings from damages if the way of packing is not fine. For perfect surface protection, you should choose packing paper, which can be used for any size and any shape thing. The packing paper is enough to protect fragile and sturdy materials from damages. If you want much better protection for delicate things like lamps, lights and picture frames, then purchase packing peanuts. These come in 3cubic lightweight shape and serves better to protect delicate things while moving. Get our professional packing supplies and make your delivery to Hungary or other countries as safe as possible.
Dish and glass packaging
Seal all your packing boxes!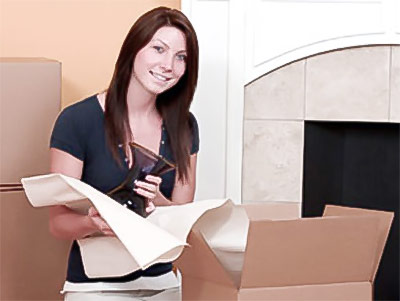 Packing tape is one of the essential supplies to seal your packed items well. If a box is sealed properly then, there won't be any damage. Due to movement and vibration created by shifting action, the packed items inside the box can be moved. With the packing tape, you glass and dish packs are kept safe and at its place.
The size of the tape is 2.1 millimeter. It is firm and sticky too! You can take help of tape dispenser to apply the tape quickly and efficiently.
While moving if you have spread a carpet over the floor, then by using this tape, you can protect it from scratches and damage while moving. Its adhesive backing makes it easier to remove, and there are no residues left behind. The carpet protection tape protects your carpet from any paint spills, dust, and scratches.
There are two varieties of carpet protection tape. Both of them differ in sizes to fit your needs. It won't allow any item to move this is one such protective packing supplies that have more than thousands of useful benefits to utilizing.
So if you have a party in the house, then you can use this tape after your successful usage while moving. Here is no way you can find a reason to throw them off. You have to keep it for next time!
Foam Wrap supplies for packing electronics
Protect your electronic appliances and gadgets with foam Wrap!
You must be wondering how you can pack your electronic gadgets and devices? Yes! Don't worry, you have got the best packing supplies to do that. Foam wrap is a sheet that is very essential in your packing and moving process. It holds the item very securely and at its place, thus if you wrap electronic appliances in this then you can be rest assure that your item is just safe. It acts as an excellent protection to the dishware, glassware as well as valuable goods and items.
It is also been used to add a layer in the cushions and thermal insulation. It is very lightweight thus; it won't create any mess during the packing process and can be handled carefully.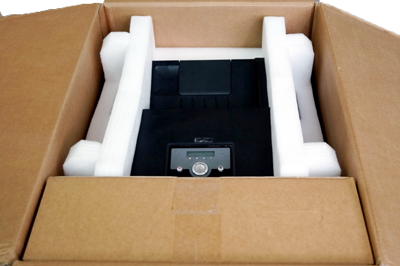 It is protective and flexible to use. It can be used in any shape, thus; it makes the best choice to add an item in the supply list.  You can cut the sheet as per your requirements and in whichever way you wish or want it. It keeps the dust away. Thus, you don't have to worry about the items that are wrapped in a foam sheet. The care is been taken, and they are protected from damage and dirt. To add in the most important feature, the foam wrap is recyclable. Thus, there is no wastage and harm cause to the environment.
If you think, it is light and flexible then it is also durable enough to protect your heavy good and things while moving. You can say it's a tough wrap for furniture and gentle to fragile glassware. A perfect combo of both! By folding it into a foam pouch, it makes one of the most useful and must have supplies in your packing experience. Once you are done using it for moving, you can later use the foam sheets to cover your floor and create a warm and soft sheet all over the ground.
It adds a coat of protection to the individual items. When you are packing a glass or fragile goods, then using a foam wrap is very convenient and easy! From a small glass to a large electronic gadget, everything can be wrapped in this foam sheet, and they will protect the items while shifting.
These sheets are available in 12"x12" sheet size. These sheets are essential supplies to pack your kitchen items!
Probably you would have one fridge, one TV, one washing machine and other similar electronic items in your home. These things are very fragile, if you do not provide complete packing to them. You should not take the risk of letting them get damaged. If you pack them in a careless way, for sure a powerful shock or jerk can cause big damage. Use foam cover in packing of all important and costly equipment's of your home.
For sure, all your belongings can be moved safely in foam wrap. Just because every manufacturer wants to move their high-cost devices safely to the retailers, they all use foam wraps.
All the packing and moving supplies I have mentioned above are perfect to move things to any long distance location. Along with above-given items you can also get some other useful packing and moving supplies. For example, moving straps are the best to move heavy things like couches and beds. If you don't want to face the loss of a single article being damaged, then use moving labels and apartment labels on the packed moving boxes. It will help removal services for safe moving of your belongings. Now home shifting has become very easy with the help of all packing and moving supplies. If you are going to move to a new location, then use these supplies for safe moving of your belongings.
Different types of Moving Supplies
Some extra supplies to keep your packing experience safe and secure!
Some important and extra moving supplies that you must include in your supply list. It is a great deal to move a complete space like residential and commercial. With proper planning and organization, it is very well handled by professional moving's and packaging services. However, there are more items of supplies that you must add in your list to make your packing experience more peaceful and happy. Whether you are shipping furniture to Slovenia we can provide protection materials for any furniture type.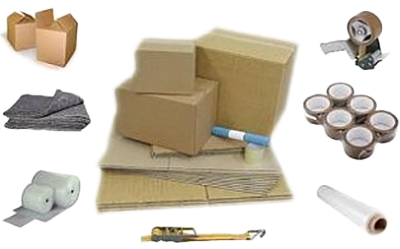 These extra additional supplies can help you to be quick and seamless in your work. Labels as supplies can work best for you to identify the boxes as per the label mentioned.
Therefore, you don't have to search each and every box to find the right one. The label will help you find the right box easily. It is time saving and cost effective. There is no time wasted in writing content each and every detail on the box. The brightly coloured and printed label is easily identified.
If most of your items are going for storage then, a label with "storage" name are identified and are not moved to a new place. It makes it easier to understand that the box is going in storage. The upside and downside area is the best place to stick those labels.
In addition to your packing, you might need a disc padlock to keep your storage safe. Thus, you can get it too! It will Keep your items secures when you are not there to take care of your goods.
With these packing supplies, your packing experience is made easy and convenient!