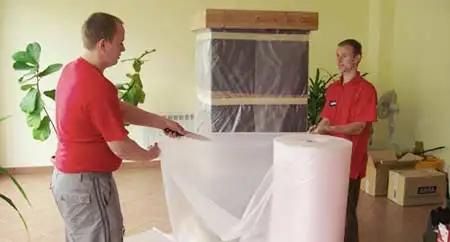 Sending furniture abroad at affordable rates
T
Sending furniture overseas from UK does not have to be expensive. There are many ways, tips and tricks to obtain a competitive price for shipping your beds, wardrobes, tables, armchairs, 2-seater, 3-seater settee and corner sofa abroad. We are one of the options. Give us a quick call to and find out how much it is to send furniture from the UK to a worldwide destination.
We know how to dismantle and flat pack the fitments so that they take less space and consequently costs les to ship. We also have the experience and know how to pack and load goods in a such way that all the space in the container is utilized.
Our experienced packers and movers will help you save money by providing the cheapest furniture moving overseas solution available.
We will calculate the exact cubic volume of your move, find the quickies and the cheapest way of transporting furniture overseas by requesting and comparing shipping costs from the best international furniture mover in the UK and overseas.
Moving furniture abroad from the UK
If you are moving house or you have some furniture to ship overseas from UK, you will very easily find international removal company that will offer you the services you require. You need to know that there are may different types of furnishings - artistic, domestic, bamboo, dining room, bent-wood, rattan and wicker,decorative, wooden, metal, antique, office, shop, commercial, industrial, computer, meeting room, terraces, street, laboratory, school and many more. Depending on the type of furnishings you want to move abroad you need to make sure you have the right partner to complete the job for you with no damages, no problems and on time.
There are some international furniture moving companies that offer both local, UK domestic and international furniture delivery services. You can also find some companies that offer intrastate moving services only. So, whether you want to move fitments to another country or cross England, Scotland, Wales or Ireland, there are furniture transport and door to door delivery providers that will meet your requirements. However, before you start looking for a furniture shipping overseas mover, it is important that you know how the industry functions. Here are some important points that you should know about sending furniture abroad from London, Bristol, Manchester, Liverpool, Birmingham, Edinburgh, Glasgow, and other UK cities.
How to prepare furniture for international shipping
Furniture refers to any furnishing put in a home or office to make it ready for occupancy or more functional as the case may be. Different types of furniture meant for use at our various homes and offices are available in the market. Kitchen cabinet, upholstered seats, sofas, beds of various types, desks, dining tables and seats and many more are typical examples of articles of furniture. You can see that they have different shapes and are used for various purposes in various parts of home and offices. Every part of your home including the bathroom has its type of furniture. So, when it is time for you to move home or house, you will have a lot of articles of furniture to pack. Preparing furniture for packing can be very difficult for most people. In case you are moving house and you're finding it difficult to move home, here are some tips to help you get your furniture ready.
Start by making a list of all the articles of furniture you will pack. Don't just prepare your list on desk. You have to go round your home to make a correct inventory list of the furniture to be packed. Any piece of furniture you are not moving with, you have to dash it out to create more space for easy packing.

Get the necessary packing materials such as boxes and tapes. You should also get all the tools you will require for dismantling all pieces of furniture that can be dismantled ready before starting with the packing.
Dismantling furniture can be tiring and energy consuming. So, it is advisable that you start with those pieces of furniture that require dismantling when you are not yet weigh down or tired of anything. When you have completed them, you can start with others.
Bring the user manual of any furniture in your home that has it if you still keep it. The user manual will be of help to you when dismantling the item. With the tools you have, removed any parts that can be removed. Such removable parts include the glass tops, bed frames, table legs, shelves, drawers and others.
Make sure that you have a box at your side where you will keep all the nuts. If you don't properly keep all the nuts in box or small bowl, you are more likely going to lose or misplace an important nut or bolt. Some may be very tiny and thus required to be handled with carefulness.
Dismantle each furniture one after the other. After dismantling a piece of furniture, wrap all the parts together to avoid misplacing them and then take note of the steps you follow in dismantling each item because you will also assemble the item in your new home. You may also need to number the parts of the furniture especially furniture that has numerous parts. This makes for easy reassembling in your new house or office as the case may be.
Fine wood furnishing can easily be scratched when they are being dismantled especially if it is being handled by inexperienced person. However, you can avoid scratching fine furnishings of your furniture by applying wax on it before beginning to dismantle the parts. You should ensure that you are using quality wax to avoid spoiling the beauty of your furniture.
Ensure that what you have is the right size of carton for each article of furniture. It is most suitable to use the carton they were wrapped in when you bought them newly. But if they are no longer available, you can find suitable and strong carton in the market for replacement.
Some people may advise you not to clean your furniture before packing them in cartons because you may have to clean them again when you reassemble them in your new place. This according to them will save you some time and energy. No matter how plausible this may sound, it is good to clean your furniture before packing them. Packing dirty furniture will create a favourable environment for microorganism to start growing on them. Besides, it may toughen the dirt and stain. So, it is better to clean the furniture before packing it.
After packing the furniture in the boxes provided, wrap the boxes with strong tapes and label each box indicating the furniture that is put inside it. This will make for easy unwrapping.
How the furniture are transported overseas?
If you are moving furniture abroad from the UK, there are several options to choose from depending on the quantity of items and the country you are moving to. There is an option of a full container shipping service for businesses importing or exporting furniture abroad. Individuals or families that have large furnishing collection and are moving overseas can also opt for FCL service. When shipping to Australia, Canada or USA for example the cargo is loaded in an ISO standard container. The entire unit can be reserved for one person. It is more expensive to ship furniture via FCL. But it is more secure and the possibility of losing your item is rare.


A good option for people that have fewer furniture to ship overseas is a less-than-container (LCL) service. Check our LCL furniture shipping to Thailand.
This is also known as groupage, part load or shared costs furniture delivery. In this type of abroad furniture shipping service, various items from various individuals are packaged, labelled and loaded in to the same crate before they are shipped. So if you are shipping carpet without any other items, you can easily use shared container services.
It simply means that several people are sharing one large box. It is a cost effective and cheap way of sending a few pieces of furniture abroad. However, it comes with its own disadvantages.
There is the possibility of misplacing packages or delivering another person's package to another person. So, chances of losing your consignment are slightly higher. However, UK international furniture shipping companies are becoming more careful and they are using better tracking technology.
So, loss of packages rarely occurs nowadays. Another disadvantage of transporting furniture overseas in LCL is that it may take some time before the packages are delivered. This is because shipment will only take place, when the moving unit is filled up to its capacity. It also takes a bit more time to clear a number of shipment from customs than just one. Check our services for shipping furniture from UK to Slovakia.
Furniture shipping costs
The major factor considered by virtually all chap furniture forwarders is the dimension as well as the weight of furniture to be shipped abroad. Put differently, pricing takes into account the measurement of the package. If your things do not weigh much but take a large volume of space, you are more likely going to pay more money. You will also be charged more if your sofas, beds, wardrobes, tables are from an solid wood which is very heavy regardless of the volume of space it occupies.
Furniture shippers may have their unique measurement standard. However, the measurement standard used by most shippers is the cubic meter measurement. So, if you are looking to send furniture overseas from UK at cheap, it is important that you know the measurement of your fitments especially in cubic meter. This is important because you may be required to fill it in before you are given any quote. However most international furniture delivery firms can work out the cubic volume and provide furniture shipping costs based on the inventory you provide.
Contact us today to request free quotes from shipping companies Russia.
Another factor that shippers consider when giving furniture shipping quote is the location where your possession will be taken to. Be it shipping from UK to Moldova or to Australia, there will be a significant differenct in price due to distances. There are prices for each country and each state or locality. It is the distance to be covered that normally determines the price. Countries that are very far away are charged higher than countries that are close. Use our online form to find shipping companies to Montenegro.
Different ways of sending furniture abroad
There are different means of shipment used for sending furniture abroad from the United Kingdom depending on the choice of their client. Freight, ship, train and aeroplane can be used. So, each one has its own price. As you probably can imagine shipping furniture overseas by air is the most expensive way of bringing it abroad. The sea furniture transport abroad is the cheapest way. The good thing is you can contact us and we will provide you with furniture shipping rates for any type of service you require, be it rates of Serbia removal companies or others.
Once you have received the quote form us you can compare furniture shipping prices and choose the mean of transport that suits you best. We work with UK, Germany, Norway, Spain or Slovenia shipping companies, so we cover the entire EU.
Additional furniture shipping services provided

Most cheap furniture shipping businesses provide addition services to their clients. Some companies may offer some additional services free of charge as a means of getting more business but some will charge for them. Some of the additional services provided by the cheap furniture shipping overseas movers include collection service, dismantling and packing to reduce cubic volume, assembling at the final destination, cleaning, door-to-do delivery and others.
Are you looking for cheap removals to Ukraine? Request a free quote and compare shipping rates from multiple firms. It will allow you to book the cheapest service provider including shipping companies Vatican.
Types of furniture that can be shipped
There is no type of furnishings that cannot be moved overseas. Whether it is your living room furniture, beds, sofas, shipping tables, bedroom or kitchen fitments, you will find a removal service that will meet your need. Sending grandfather clock oversea, moving mirrors abroad or sculpture and painting delivery need special how to pack for moving skills. Please contact us today for a cheap shipping furniture overseas from UK quote. We will tell you how much it is. We can prepare a few options so that you will be able to compare the costs of shipping furniture abroad and choose the best deal for you.