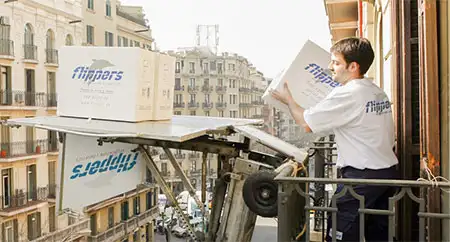 Shipping to Barcelona
If
If you are thinking of moving to Barcelona at some point you will have to organize the shipping of your belongings. It is always a good time to check out how much does it cost to send your goods from the UK so you can plan your spendings.
Whether you want to ship just a couple of boxes, a piece of excess baggage or full contents of your house you can contact us for a free estimate.
Shipping to Barcelona from UK does not take long and if you contact the right movers it will be cheap too.
So if you are going to stay in Barri Gòtic, The Rambla, El Raval, La Ribera, Barceloneta, Poble Sec, The Eixample, Gràcia, Sarrià, Sant Marti, L'Hospitalet de Llobregat, Sants - Montjuïc, Santa Coloma de Gramenet, Sarrià-Sant Gervasi, Cornellà de Llobregat or in other Barcelona's districts please contact us today!
Basic info about Barcelona
If you have chosen moving to Barcelona you have made a good choice. This city of Spain is the largest metropolitan area. It is a culturally rich city and a major tourist destination. The city has many renowned works of Antoni and LLuis which are a part of the world heritage sites. It is the world's leading centre for trade fair/ exhibition, culture and sports.
Barcelona has major contribution in commerce, education, entertainment, media and fashion. It is the transportation sea shipping hub and has major port in EU offering wide range of solutions for goods removals to Europe. It has an international airport that caters to 35 million passengers per year. And also has high-speed rail line connection facilitating removals to France and rest of EU. The city of Barcelona has Mediterranean climate, it has mild and humid winters and has a warm and dry summers. The city is home to many world class heritage sites.
It has a great number of museums, the National museum of art, the Barcelona museum of contemporary art, the Picasso museum and the Fundacio Antoni Tapies are all famous have various collection from different artist. There is an erotic museum which is also of world appreciation. It has many parks and beaches that are a delight. All of this make a lot of Britons moving to Barcelona from the UK each year.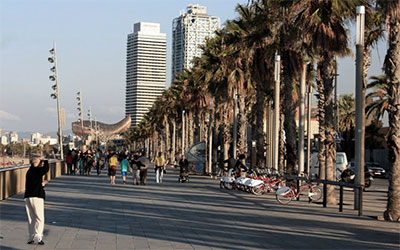 It is a friendly city and was ranked 14 as the world most liveable city. It attracts a large number of tourists every year because of the UNESCO world heritage sites, the beaches, the climate and the recreational activities. It is a home for FC Barcelona sport club which is best known for its football team.
The language and currency of Barcelona
The city has a 2000 years old history and it is a bilingual city which has Catalan and Spanish are both official language that are widely spoken. However if you want to move to Barcelona you should not be afraid if you do not speak Spanish. All the younger generation speak English. The Catalan that is spoken in here is the closest to the original form. A lot of efforts are taken to preserve the Catalan culture after democracy.
The entire signals are usually bilingual. All schools and colleges teach both the languages and the local speak fluent Spanish with tourist. The currency of Barcelona, Spain is Euro. There are 8 different Euro coin and 7 different bills. The currency is interchangeable within countries even though they have different coins.
Barcelona is most densely populated city in Europe. The average density is 15,926 per square kilometre. The municipality area of 102.2 km square has a population of 1,628,090. There is uneven distribution of population.
Living cost
There were a lot of fluctuations in currency prices thus there is no standard living cost in Barcelona. The economy in the area is troubled. And the salary is not high thus the living cost for those who are shipping to Barcelona furniture and all their possessions to live and work in the city are really high. The city is very expensive for ex-pats as compared to other major cities in Europe.
The country offers a high quality of life but in recent years there is not enough work for all emigrants dreaming of living and working in Barcelona. The housing in here was an expensive deal for both rent and purchase. But now it offers fairly good cost accommodation. But the property boom creates difficult situation every now and then. A new 3 BHK apartment would cost € 100,000 and a villa will cost € 250,000. The sky is the limit for high end priced properties. But the cost of transport in here is really low so you can move around quite easy and cheap. The coaches are well connected and are low on moving cost.
Even the rail network provides a good value for money so you can move to Barcelona from all suburban areas for a good price. It is second to China in terms of high speed transportation. It provides quick and low cost moving and shipping around the country.
Reasons to move to Barcelona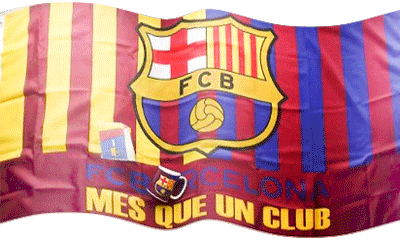 The amazing architecture provides a beautiful city to live in. The historic architecture is preserved along with adoption of new modern techniques. 
The Barcelona cuisine, it has freshest seafood, delicious stew is a paradise for food lovers. It has a beautiful and unique culture, the night life; the wine culture is all that anyone would love.
Art lovers from all around the world are tempted to move to Barcelona far many different reasons. Especially the world class museums, art galleries become a part of the great experience for all of them.
The FC Barcelona is another attraction for the world, the sport lovers never regret being on the football match. The city is rich in art; one can find graffiti all over the place.  The shop shutters are painted with beautiful art work. The perfect weather keeps everyone happy in the city; the Mediterranean weather is whatit is loved for.
If you have been to these city you will definitely move there back again and again. For more reasons to move to Barcelona from UK you can contact our office.
Working in Barcelona
As stated the salaries are low in Barcelona in comparison to the UK. Nowadays the cost of living has increased but the salaries have been stagnant. Have your job, accommodation and moving around should be all sorted. You cannot afford to just turn up with having a place to stay in.
Shipping your possession to Barcelona from the UK and moving there for life is a better choice fro those who have plenty of money already and looking for a nice place to live in. Unfortunately for those who are looking for removals to Barcelona and dream of getting a great work and be able to afford anything their dream may not come truth. Just the costs of renting a house or a room in this expensive city, not to mention about the food and other living costs are simply to high in comparison with the wages offered by employers.
The language will not be a problem if you move to Barcelona as English is spoken widely all over the place. One can learn Spanish while there. One can get contracted job or life time jobs if qualified.  The legal requirements should however be fulfilled. Make all the queries and make arrangements before relocating. The companies that pay well are only suitable for employment purpose. For those who are English language native speakers there is still a chance to get a good paid work at one of many freight forwarding companies organizing shipping to Barcelona from overseas.
Removals to Barcelona
The distance from London, UK to Barcelona is about 1485km and it takes about 15 hours to get there by driving a removal van. Our removal companies to Barcelona offer next day delivery service for full house moves and up to 10 days removals for clients moving just a few boxes, sending extra luggage or a small amount of domestic equipment. Our shipping costs to Barcelona can are flexible and a tailor made removal service can be offered to fit within your moving budget. Our UK to Barcelona movers offer full range of removal services. We will pack all your gear in moving boxes for safe transport and delivery. Thus if you are in a hunt for removals from London, Glasgow, Manchester, Birmingham, Leeds, Bristol, Sheffield, Reading and other cities in England, Walls and Scotland to Barcelona we are the first moving company you should contact to compare removal costs to Barcelona as well as removal costs to Vatican from Barcelona.