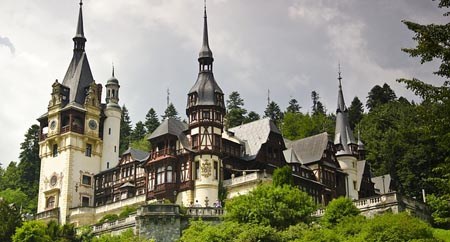 Things to do and places to visit in Romania
Romania is a country of amazing diversity. It is a country that carters for the need of all its residents and visitors. Regardless of what you want, the country will meet your requirements. Whether you are an outdoor enthusiast or nightlight buff, you will not leave Romania disappointed.
There are mountains with hiking trails; she has the water and seaside environment for people that will want to have a dive in the ocean or lake water or relax and get tanned under a seaside environment. It has impressive architectures of historical importance as well. The country also boasts of cultural heritage.
If you are coming for a holiday in Romania, you should have high expectation as there are plenty of things for you to do and see in Romania. Below are some of the things that you can do and see during your stay in Romania.
Visiting the churches
Whether you are a churchgoer or not, the churches in Romania are worth visiting especially if you have penchant for architectures. One of the countries in Europe with the highest number of religious people is Romania. There are different kinds of Christian religious groups as well as adherents of other religions in the country. These religious groups have fantastic buildings that are worth visiting.
There are a lot of Orthodox churches here and there in the country. You can take time to visit any of their churches. Romania also has plenty of monasteries with wonderful churches and environment. These monasteries are renowned for history. You can visit these monasteries to delve into history a little bit. Apart from that, it is also joining the Orthodox in their mass if you have not experienced them. But if you attend Orthodox mass, it is advisable that you dress well. Bear in mind that only baptized Orthodox are allowed to receive communion in the church.
Going for shopping

If you are shopping enthusiast, there are shopping opportunities for you during your stay in the country. However, you should ensure that you have the local currency of the country. Romania is using the leu (singular, the plural form is lei) which translates as the lion. Things are very cheap in Romania considering the cost of things in other Western countries. The exchange rate for pounds, euros and dollars is quite great. One euro for example can be exchanged with 4.49 lei. But you will wonder at what you will be able to purchase with 4.49 lei. Locally made goods are very affordable.
However, if you are purchasing imported goods such as Japanese computer, American pair of sport shoes or French perfume, don't expect them to be so much cheap. Such goods can be quite expensive to purchase. There are cash machines here and there in Romania that you can use to obtain local currency. The bureau de change or exchange bureaus are also available for you to use. Bear in mind that in Romania, it is illegal to exchange money in the street. If you are using the exchange bureau, you have to shop around so that you will get good exchange rates.
Biertan
Biertan is a village in Romania that has been raised to UNESCO World Heritage Site status. The village has impressive collections of Saxon architecture erected in the medieval period. Biertan preserves the cultural and historical heritage of the Saxon community. One of the impressive architecture of historical importance to visit in the village is the Biertan Church which is founded on the hill that overlooks the Biertan village. Besides this church, there are a lot of Saxon fortified churches of Transylvania in the village.
Berca mud volcanoes
One of the stunning and awe-inspiring landscapes in Romania is the Berca mud volcanoes. It is a must visit location if you have penchant for geographical formations and deposit. The Mud Volcanoes which are fueled by natural gas eruptions with a depth of 2 miles or 3km below the earth surface have been designated a geological and botanical reserve. The volcanoes are located close to Buzau. They are safe to view even though some of the mud craters are as high as 6m (20ft).
Black Sea Coast
If you are a student of history, you would have heard about the legendary figure Jason who with the Argonauts found the Golden Fleece. A visit to the Black Sea Coast in Romania will take you to exactly the spot where this legendary figure and Argonauts landed after finding the Golden fleece. There are a number of small resort towns such as Venus, Neptun, Eforie, Saturn, Jupiter and Mangalia. There are a lot of things that you will be able to do in these resort towns which are a paradise for water sport enthusiasts. You can soak up the sun as you relax on the seaside environment. There are other water activities that you can engage in.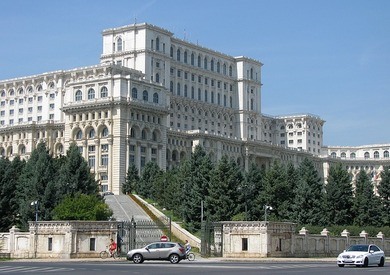 Palace of the Parliament
If you are the capital city of the country, you should consider a visit to the Palace of the Parliament which is also referred to as the House of the People. It is one of the impressive landmarks inherited from the communist era. Though considered as a controversial building, it has also made remarkable impact and contribution in the history of the country. Spanning 370,000 square meters, The House of the People which is 84 meters tall is rated second to the Pentagon in the rating of the largest building in the world. The building has over 1,000 rooms. The rooms are richly decorated with rare metals and more than 700 crystal chandeliers. The expensive materials used in decorating the rooms are all hand-made. It has an escape tunnels from the underground as well as anti-nuclear shelter. The National Museum of Contemporary Art is housed in this building also. If you want to visit this building, you should ensure that you come with your ID card or passport. The building can be visited on daily basis. The visiting time is between 10:00 and 16:00.
Bran Castle
Bran Castle is one of the historical buildings that will keep your imagination running wild. The castle is where King Vlad the Impaler who ruled in the medieval period lived. The novel Dracula written by Bram Stoker was inspired by this king. If you are interested in architecture of historical importance, then you should live without visiting this castle.
Constanta
Constanta is a Greek/Byzantine port established as far back as the 6th century BC. The site will leave you wondering at the building ingenuity of Greek. The port cornered into some impressive archaeological sites such as the famous Callatis, Tomis and Histria which are ancient Greek city ruins. There are also a lot of churches, historical monuments, churches and museum in the city itself. The city has got what any culture buff requires to have a rewarding experienced-packed outing.
Strolling on the Victoriei Avenue
One of the best ways of exploring the capital city of Romania, Romania is to take a walk along the Victoriei Avenue which spans 2.7 kilometers starting from the United Nations Square extending into Victoriei Square. There are a number of smaller streets which boasts of their own monuments and historical buildings that are intersected with this avenue. So, taking a walk along this avenue will provide you with the opportunity of viewing these monuments. This is why the avenue is regarded as the centre of the historical and cultural attractions of Bucharest.
If you are the most ardent culture vulture, definitely, you will be satisfied with the sight you will view here. Some of the important cultural and historical attractions you will view in this avenue are the CEC Palace, the National Museum of History, the Miliatry Palace, National Museum of Art, the Revolution Square, the Cantacuzino Palace which is also referred to as the Museum of Art Collections where the Museum of George Enescu is housed. All these places of interest are worth visiting. So, if you are strolling through the Victoriei Avenue, you may consider exploring some of these places.
Old Town of Bucharest
The old town of Bucharest should be included in the list of places that you should visit during your stay or holiday in Romania. It has lively street dotted with restaurants and bars of different kinds. It is a small town packed with historical monuments such as the oldest residence of medieval princes, the 19th century Manuc Inn, the old merchant streets, the 18th century Stavropoleos Monastery, the oldest church in the city and others. Though the streets of the old town are narrower, but during the summer period, outdoor terraces are used to occupy them. If you prefer going to a place that is not very much crowded, then you have to start your exploration of the area during day and evening time.
Village Museum
The Village Museum is one of the cultural centers which every culture vulture should visit. It is located in Herastrau which is the largest park in Bucharest. Village Museum is one of the top ranked museums in the state capital of the country. Its open-air section and interior section have more than 53,000 traditional objects. There are 346 monuments that are on permanent exhibition in the museum. These monuments include but not limited to the traditional houses and installations, wooden churches and others that have been in existence for more than hundred years. They are collected from different parts of the country. So, if you visit the museum, you will be exposed to the cultural heritage of different parts of the country and not just the cultural heritage of Bucharest. So, if you are living in Bucharest, you don't have to go outside the capital city in order to explore historical and cultural heritage of other parts of the country.
Bellu Cemetery
It is also located in Bucharest. The cemetery is a home to many funeral sculptures and tombs created by the famous artists that have lived in the last centuries. About 200 of these sculptures and tombs made the list of historical monuments.
Cycling and biking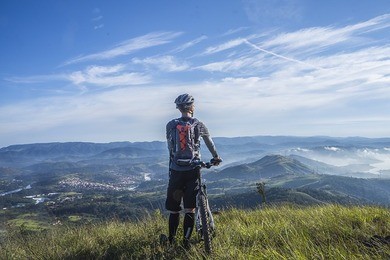 If you are a cycling or biking enthusiast, you will find the terrain in this country quite impressive. Whether you are a beginner or a professional cyclist, there are trails that will meet your requirements. Romania provides cyclists and bikers with the best mountain biking opportunity. But before you hit the mountains for biking, you should ensure that you have the required gears for such exploration and escapade. Some hiking routes can be quite challenging while some are not very challenging.
Fagaras Mountain Range
If you want some adrenaline rushing challenges, the Fagaras mountain range is a must visit location for you. There are fourteen peaks with each being more than 8,200ft or 2,500m high in this mountain range. There are also a number of alpine lakes in this location. If you want to get to the top of any of the ranges but you don't have the strength to trek or hike, there is no cause for alarm. You can have a view of the mountain range by driving along the Transfagaras Road which is not just one of the most scenic routes in the country but also the highest asphalt road in the entire Romania.
Maramures
If you are a nature lover and you are seeking for opportunity to explore and communicate with nature, you need to pay the Maramures rural area a visit. There are a number of traditional villages such as Calinesti, Budesti and Sirbi in this location. The highlights of the attraction in this location include the UNESCO-designated wooden churches, the volcanic mountains, glacier lakes and waterfalls around Creasta Cocosului reserve and the  Merry Cemetery located at Sapanta.
Museum of History of the Jewish Community
This museumh preserves the memory of the Holocaust and tells the history of Jews in Romania is one of the places that any ardent history enthusiast should visit during a stay in Bucharest the capital city of the country. The museum is located in the Old Bucharest Synagogue. There are a number of artifacts that are on display in the museum. Some of the artifacts that are on display in the museum are ritual objects, Romanian Jews, anti-Semitic propaganda, important paintings and others.
Painted Monasteries
Bucovina is a region of the country. If you are living in this region, one of the most visit attractions in this northeastern region of the country is the Painted Monasteries. These monasteries made the list of UNESCO World Heritage Sites. The painted monasteries are well preserved and thus they still maintain the medieval conditions. Their interior and exteriors are both painted with Frescoes.
Thermal springs
Romania has thermal springs, salt waters and healing mud with curative effect. The Lake Techirghiol is one of such curative thermal springs in Romania that you can visit not only for the thrill you will be obtained but also for the healing it gives. Bathing in the lake's water can heal you of everything including arthritis and rheumatism. It can also cure peripheral nervous system diseases. There is a town close to the thermal springs where you can receive a wide range of spa treatments.
Sibiu
Sibiu is the major city of the region of Transylvanian Saxons. The city boasts of a number of attractions. You can visit the Brikenthal National Museum where a lot of contemporary artworks and traditional artifacts are on display. If you are not thrilled by arts, you may find the blue, red, apricot and green painted houses in the area very impressive and it is worth visiting. The city is also home to what is remaining of the 40 towers and four walls. So, if you visit the area, you will have a lot of things to gladden your eyes with.
Snagov
It is a remote commune with impressive nature and monuments which collectively make the commune a great location for people that have penchant for nature reservation and history. The Snagov Monastery is the major attraction in this commune. The famous King Vlad the Impaler was believed to be buried in this monastery. There is a bridge that links the village and the monastery which is located on island.
Traditional entertainment
Do you like traditional folk music and dancing? If the answer to the above question is yes, then you should be on the lookout for hotels and restaurants that provide entertainment especially one that plays folk music and dancing.
Shop for local items at the market
A stay in Romania is an opportunity for you to give your immune system a boost by feeding on freshly produced foods. In Romania, there are markets locally known as piatas where one will be able to purchase fresh foods. You have choices to make and they are sold at a price that you will find highly impressive. If you are planning for a picnic, you can go for shopping in any of these markets.
Carpathian Mountains
The Carpathian Mountains provide opportunity of exploring nature. It has plenty of vegetation. If you are in the country during the winter period, it is a nice location to stay as there are a number of winter resorts in the location. Some of the winter locations in the country are Poiana Brasov and Predeal. These resorts are great ski destinations and among the best in Eastern Europe. The Semenic and Sinaia are also great location for winter holiday for people that will like to go on bob-sleighing. Cyclists will also find the mountains interesting as there are great cycling tracks. The mountains have large network of upland tracks to explore.
Danube river
The Danube river is one of the most popular rivers in Europe. Danube Delta in Romania is home to more than 300 species of different kinds of birds as well as other wildlife including foxes, birds, otters, boars, wildcats and many aquatic animals. If you want to view these animals, you can join in a cruise along the Danube Delta which is now an UNESCO World Heritage Site and biosphere reservation. The species of animals available in this area are more than 3,460 species. Danube Delta is also a home for many plants species numbering about 1700. There is a museum dedicated to the area which is located at Tulcea where all cruises on Danube River take place.
Eating in Romania
Whether you are a foodie or not, you should ensure that you sample the culinary specialty of the country before leaving it. You don't need to go to a 5 star restaurant before you will be able to sample a plate of well prepared local dish. There are roadside restaurants and street food selling outlets where you can try street foods. The locals of Bucharest have likening for pastry and this explains why there are a lot of pastry shops in the city. No matter where you are residing in the country, it is much likely that a pastry shop is closer to you. There are different ways in which it is prepared. Regardless of the shape and flavour of the type you are served, the taste will definitely be great.
Local parks
Bucharest the capital city of the country has parks that can simply be regarded as the true oasis in the urban jungle even though this capital city is not the greenest capital in Europe. One of the parks in this city that is worth visiting is Carol Park which launched by King Carol I in 1906. Herastrau park is the largest of them all. But you can also visit the oldest park which is the Cismigiu. There are plenty of things that you can see in these parks including sculptures created in the past by well-known artists.
The above do not exhaust the list of things that one can do in the country. If you want to have a busy stay or holiday, then you should research further on other attractions and places of interest in the country.
Airports and flight cost from the UK to Romania
Romania has many international and local airports. If you are coming from the UK to Romania, you will be able to find airlines that provide direct flight to some of the airports in the country. You can also find connecting flights. The international airports in Romania are Arad International Airport, Bahia Mare Airport, Bucharest "Aurel Vlaicu International Airport which was previously known as the Baneasa Airport, Bucharest "Henri Coanda International Airport formerly known as Otopeni Airport, Cluj "Avram Iancu International Airport, Constanta Mihail Kogalniceanu International Airport, Iasi International Airport, Oradea International Airport, Satu Mare International Airport, Sibiu International Airport, Suceava "Stefan cel Mare International Airport, Timisoara Traina Vuia International Airport and others. However, you will not find direct flight from the UK to all these airports. The airports that have direct flights from the UK are Bucharest Airport, Timisoara Airport, Iasi Airport, Cluj-Napoca Airport, Sibiu Airport, Oradea International Airport, Bacau International Airport, Tirgu Mures Airport, Suceava Salcea Airport, Craiova Airport, Satu Mare Airport, Constanta Kogalniceanu and Suceava Salcea Airport. Many reliable airlines provide flights from the different UK airports to Romanian airports either directly or indirectly. Some of the airlines that fly to Romania from the UK are Wizz Air, British Airways and Blue Air.

The flight cost from the UK to Romania depends on a number of factors. The first factor that determines the amount that you will spend on your flight from the UK to Romania is the flight distance and time which are dependent on the airport of departure and the destination airport. For example, the cost of flying from London to Bucharest is not the same with the cost of flying from Edinburgh to the same city. Similarly if you are flying from London to Bucharest Airport, you will not pay the same amount with another person flying from London to Timisoara Airport because they flight distance and time differs for the two locations. You can also check excess baggage shipping rates offered by different air lines. Shipping your baggage overseas doesn't have to be connected with high shipping costs.
Another factor that will determine how much you are going to pay is the demand. According to the law of demand and supply, when the demand is higher, the prices will go up and when the supply is higher the prices will come down. This law also applies in flight tickets. When there are more demands, the flight tickets are more expensive to purchase than when the demands are lower. The demands for flight tickets are higher in some months than in others. Normally, during the summer periods and holiday periods when a lot of Britons travel for holiday or relocate to other places, the demands for flight ticket are higher and the airfare also goes up. So, if you are planning on traveling during the summer period or holiday period, you are much likely going to spend much money on your transportation than another person that travels during the periods when there are fewer demands.
If you are planning shipping to Romania you should consider buying cheap flight ticket and fly to Romania from UK within couple of hours, instead of travelling by car for two or even tree days.
The airline that you use their flight can also determine the amount you will pay on your flight ticket. Each airline has its unique price. Some airlines have higher airfare than others. The high cost of the flight ticket of some airlines may be connected with the quality of services they provide as well as the facilities they provide onboard and other added services such as the type of meals provided and others. However, this does not mean that airlines that have lower airfares do not provide quality services. There are some airlines that provide quality services and still charge low amount of money for the tickets. So, when it is time for you to purchase your flight ticket for travels to Romania, it is advisable that you shop around for great bargain.
The discounts offered by airlines can also reduce the amount a person will pay for flight to Romania. Today, there are strong competitions among airlines. Most airlines offer different kinds of discounts to their clients in order to enlarge their customer base. So, when you are purchasing flight ticket, you should search for discounts. The type of discount that is commonly offered is advanced booking discount. Virtually all airlines give discounts to people that purchase their air tickets in advance or weeks or days before the day of the flight. Last minutes tickets are therefore more expensive than tickets purchased in advance. If you want to cut cost on your flight ticket, you are advised to purchase your ticket the moment you have made up your mind to travel to Romania. If you want until the last minute, you will definitely spend more money than you should have spent if you purchase your ticket on time. Most airlines also provide discounts to certain categories of people. Normally children, veterans, students and seniors are given discounts by many airlines. So, you need to find out what discounts are available and if you qualify for any.
There are several types of seats made available by airlines at different rates. Business, VIP or first class seats are normally more expensive than economy seats. So, the type of seat that you pay for will determine the cost of your flight. If you fly first class seat, you are definitely going to spend more on your flight ticket than another person that purchase ticket for normal seat. So, if you are on budget, you should go for the normal seat or more affordable seats.
If you are looking for air freight and pallet shipping you should contact Romanian cargo airports.
Based on the above factors the average flight cost from the UK to different Airports in Romania is as follows:
Craiova £68
Bacau £48
Iasi £56
Timisoara £36
Cluj-Napoca £60
Bucharest Otopeni £38