» Shipping to Amman in Jordan
UK to Amman Shipping
Whether you are a student, a businessmen or a family of 5 moving to Jordan from the UK we can help you find the best shipping costs to Amman available. Talk to us online, use our online form or give us a call to save money on your fright costs from the UK.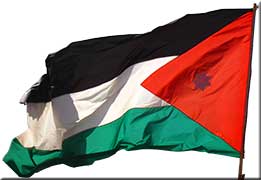 Below you will find the type of shipping costs to Amman quotation request we receive from our clients. And of course the answer to all questions below is yes. We can arrange a baggage shipping to Amman in Jordan as well as the entire house move. We have been shipping furniture in 20 foot and 40ft containers and providing part container transport too. What ever you needs may be, shipping just one item of furniture like a bed, sofa or a table, or shipping the entire house content we are here to offer you the best and cheapest way of getting your goods to Amman from the UK
"I'm interested in shipping my household goods to Jordan by sea. I'm a student and I'm not transferring any large furniture. I have compiled a list of the things I'd like to take:
I'm back in the UK now and am also available at home in case you wanted to send a surveyor.
I can give you an approximate list of things I have to send to Amman. I'm sorry I'm not very good at this, so I'm going to do it in terms of large suitcases (I have a large Delsey suitcase and I can tell you approximately in how many of those my stuff could fit, sorry that's the best I can do! ) :)
I have approximately 4 large suitcases of clothes/dresses/coats I would like to send to Amman in Jordan (I don't have a lot of linen that I want to take with me, so I've estimated that together with the clothes)
1 large suitcase of shoes/boots
1 large suitcase of bags
1 large suitcase of stuff (faux bijoux, sunglasses, and other accessories or small items plus office materials)
about 90-100 books (some larger and some smaller)
1 printer (the small size)
1 vacuum cleaner
1 coffee making machine
1 folding bicycle +2 cycling hard hats + heavy-duty lock + fluorescent vest
1 small scale (for measuring body weight)
1 hair dryer
1 small wireless phone with a very small rectangular base
2yoga mats, i small yoga ball (will deflate that) and one small pilates ring.
1 very small CD player, the size of an iron (might leave it behind)
1 iron (might leave it behind)
1 small toaster (might leave behind, depending on the space left)
1 set of balcony round folding table shipping and 2 folding chairs (might leave them behind, depends on how much space I've got)
1 shallow flower pot about 10mm high and 40mm diameter (approximately)
1 small suitcase of very few kitchenware
I would also like to ship a small metallic-mesh drawer to Amman and I am wondering what the cost of shipping may be? (not really furniture but more like office stuff organiser, which is light and dimensions are approx. 20cm x 40cm x 40 cm). I'd like to take it with me if there's space because I've got all my tools and visors and plugs and chargers etc in it and I would prefer to transport it too.
The above is a list of the main stuff to be shipped to Amman from the UK. I know that there's always something one discovers at the end that might have not been remembered earlier, and that's why I tried to be generous in my estimations. I hope it does not happen; However, the above covers all the basic goods I want to get across.
I also have some questions for you:
I do have my shoes and my bags in 2 large, 1 medium and 2 small transparent plastic boxes with lids that clip on. Can I ship the boxes? I'd also like to move these as I use them for storage. So is it possible to transfer things to Amman in them instead of putting them in carton boxes? Because I don't know if I can find moving carton boxes large enough to fit the 2 large plastic storage boxes.
I have estimated the quantity of things I have by 'large suitcase' as unit volume. However, I do have 3 smaller travelling suitcases (sac voyage) that I'll be filling with stuff instead. Do you do excess baggage shipping to Amman by air or to make it cheaper by sea. I do not have a tight time-scale. It may take you a week or even 3 months if that will make the shipping rates lower.
What sort of insurance do I have to arrange for in order to cover my things while being shipped? Expensive books, clothes, etc.... I hope nothing goes wrong during the freight to Amman but because it HAS happened in the past, I really need my things to be insured so please inform me on your insurance policy and what options I've got and what you think would be best for me? Is moving with your company insured?
I have transferred my household before from Greece to Jordan, and was shipping to Australia too and I know that student households (all used stuff) are exempt from taxes. Could you inform me about the procedures of 'taxes and customs' that I need to expect in Amman? And will the shipping company that is transferring my things from the port in Jordan (Aqaba) to my house (Amman) take care of all the paperwork? If otherwise, please inform me of the details of the procedure.
How long does it take you to collect the boxes from my address in the UK (285, Block5, Spectrum, Black-friars Road, Salford, Greater Manchester, M3 7BT) after I've packed everything and called you for collection? I need to also know that and take it into consideration as I should move out by 12/10/13. If you want I can bring all my furniture and boxes down to London and you can arrange the shipping to Amman from there.
How long does it take for my things to get home to Jordan? What's the shipping and delivery time to Amman from the United Kingdom? Do you cover other countries? Do you offer removals to Hungary from Amman?
My house I need to move to in Jordan is in the Tla'a Al Ali/Khalda area, close to Al Waha roundabout and to The University of Jordan (7 minute drive from the university). Unfortunately, although we 'recently' got house numbers in Jordan, the above description is how people in Jordan would still figure out where I live. We still don't use street names as widely. Anyway, if we close the deal then Ill give you details (street numbers etc.. I'll have to look for them as even I don't know them because we don't use them as much. It's very easy to find though and in the middle of Amman, so no worries about that).
Could you now please let me know how much you charge per cubic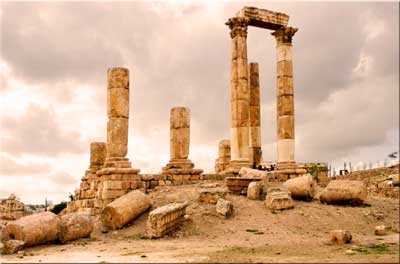 metre and per 2 cubic metres for shipping staff to Amman so that I can compare the shipping prices to Jordan from the UK? And please give me the answers to the above questions? And does the moving quote include all other transport and freight services to Amman as well (carton boxes, door to door service, removing the stuff from the port and transporting it to my house in Jordan, etc?) . I also need other quote for shipping items to Turkey from Jordan, is that possible?
Thanking you in advance,
I am back in London and available for surveying my things as well if you wish to do so. I hope shipping to Amman with you will be a good and nice experience. I'm a bit tight on time so I'd really appreciate it if you got to me the soonest possible.
Kind regards,
Sofia"
For more information on our international removals services please visit our dedicated page.