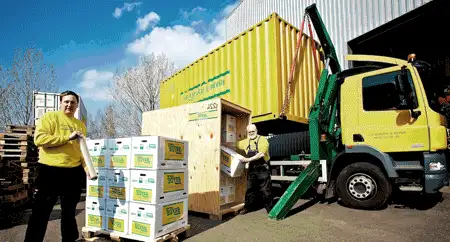 Removals to Copenhagen from UK
E
Are you thinking of moving to Copenhagen? Find out what to expect from this Danish metropolis. Can you work there? Do you need a visa? What are the wages, life and living costs like?
Also if you are looking for cheap Removals to Copenhagen from UK we are the right company to contact. Sending a luggage, boxes, small amount of furniture or shipping full house content is what we can help you with.
We can organize removals to Copenhagen at affordable rates. Your items can be collected from anywhere in the UK and delivered to Indre By, Vesterbro/Kongens Enghave, Nørrebro, Østerbro, Amager Øst, Amager Vest, Valby, Bispebjerg, Vanløse and Brønshøj-Husum and other areas within 50 miles radius.
Contact us for shipping costs to Copenhagen from UK!
Moving to Copenhagen
Copenhagen is the capital and most populous city of Denmark. According to January 1 2014 statistics, the city has a metropolitan population of 1,969,941 and an urban population of 1,246,611. There is no doubt that some people moving to Copenhagen will be surprised to hear that a place of such population started as Viking fishing village established during the 10th century.
But it gradually became the most important territory in the country. It was made the capital as far back as the 15th century, that is, 5 years after it has been established. A lot of development projects have been carried out here during the 21st century making it one of the financial centres in the Northern Europe.
The city is not just the seat of Denmark's government but also the centre of cultural and economic activities of the country. There are many financial establishments as well as offices belonging to international bodies in here. It has a booming economy which naturally attracts a lot of immigrants to it and this is why we have decided to offer cheap removals to Copenhagen for the Brits. Its airport is the busiest airport in the whole of Scandinavian regions.
In terms of gross earnings, Copenhagen was ranked first among other cities in the world in 2009. It held this position until 2012 when it dropped to the third position. If you are looking for a job and if you had some experience in shipping to Copenhagen and in freight forwarding industry overall you should find work here quite easily.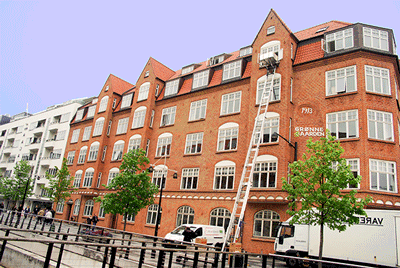 There are a lot of places of interests in here including awesome landmarks like Tivoli Gardens, Rosenberg Castle and others. There are nightclubs, restaurants, museum and other tourist attractions. There are also schools of various levels in the area. Indeed, Copenhagen is a place to live in.
Accommodation options in Copenhagen
A city with booming economic and teaming population definitely will have various accommodation options for Britons looking to move to Copenhagen from London, Bristol, Glasgow and other UK places. There are hostels, hotels, guest houses and other types of accommodations in the city. Just as in other metropolises on the same pedestal with Copenhagen, these accommodations are available at different prices.
What determine the cost are the facilities offered in the accommodation. If you want a 5 star hotel for example, you will spend more than a person that stays in a 3 or 4 star hotel. There are also apartments for rent and houses to buy. Real estate agents in the city have listings of available houses for rent and houses for sale. Check their websites and you will find the available options.
Cheap Flights from the UK to Copenhagen
The main international airport in the city is the Copenhagen Airport, Kastrup. It is rated as the busiest airport in the region and largest airport of the Nordic countries providing flight for people relocating to or visiting the city, a great portion of southern Sweden, the region of Qresund Region and the entire Zealand.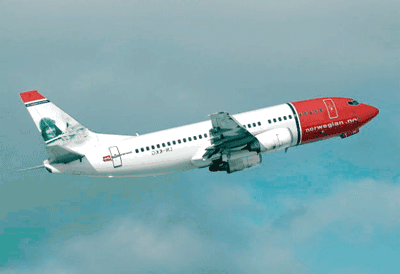 In 2013, it was estimated that about 24.1 passengers were flown to and from the city via the airport.
Each month, for the customer who are looking for cheap shipping to Copenhagen by air we offer great solutions.
There are flights from various UK origins including London, Manchester, Edinburgh, Glasgow, Newcastle and others to Copenhagen. The duration and cost of flights from the UK to Copenhagen varies from various cities.
For example, the average cost of flight for moving from London to Copenhagen is about 56 to 60 GBP while it is about 55 GBP from Manchester depending on the airline you follow.
The duration also depends on your airport of departure. If you are flying from London to Copenhagen, the flight will take about 1.4 hour excluding the check in time.
Reasons to relocate to Copenhagen
As it has been said above, Copenhagen is a great country to live in. There are a number of reasons why you should consider the removals to Copenhagen from the UK. First, it has stunning and breathtaking beauty with historic centre, government buildings, gigantic buildings, ancient churches, maze of cobbled streets and many more. The architectures and buildings in the area is enough attraction in themselves.
The economy is booming in here. There are many offices belonging to both local and international businesses. Thus, your chances of getting a good paying job as an expats in the country are very high.
Besides, shift in work-life is much better than what you have in the UK. You close work earlier and you have your entire weekend. There is plenty of time for families to eat and stay together not just during the weekend but on daily basis. If you have children, you will have time to be with them on daily basis before they go to bed.
Copenhagen is good for families with children to live in. Children are highly respected and well treated and provided for right from the maternity where they were delivered. There are amazing paternity packages not just in Copenhagen but in the entire country. There are awesome childcare opportunities in here.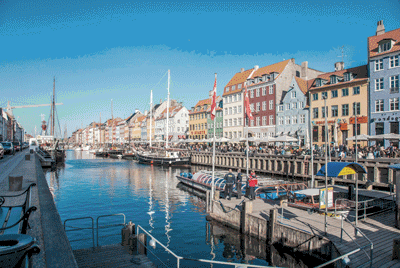 This explains why there are only a handful of stay-at-home mothers in the city. Parents are given some months of fully paid leave to enable them to be with their children.
If you have children and want to secure them a good childhood and education you should consider international removals to Copenhagen.
When you register your child 4 months after delivery, you are entitled to a well reduced place at a local nursery. You will need about 300 GBP per months for your kid to attend full-time nursery training.
Each nursery has adequate number of staffs to take care of the children entrusted to them. Thus, you will have peace of mind that your child is being well taken care of.
Besides great childcare services in the country, the healthcare system is simply great. However, this is not to say that life in Copenhagen is all that rosy. There is also bitter aspect of it. Definitely, you will marvel at the cost of living. Things are somewhat expensive when compared with some other areas in the UK. The winter season is terrible. Besides the long hours of darkness, it is very cool during the winter period. Thus when relocating you should consider shipping to Copenhagen a lot of hot clothes to keep you worm and healthy.
The Copenhageners have rich cultural heritage. There are restaurants as well cafés serving the rich culinary speciality of the city. Shops such as fashion, artisan, art and furniture stores line the streets.
Weekends can be very interesting. By 3:pm, shops are already closed. There is free entry to the museums on Sunday. It is a day for exercise and brunch and thus nothing happens at the centre..
The Copenhageners are very honest and sincere. This explains why it is safe to work and live in Copenhagen. Security of life is one thing that you will enjoy in here. There is generally low level of crime in the area. However, this does not mean that everybody here is a saint.
Top Places to see in Copenhagen
As it is said above, Copenhagen has a lot of beautiful landmarks and stunning architectural designs. The streets are well arranged making them to be attraction in themselves. The Strøget Street is the longest pedestrian street across the globe.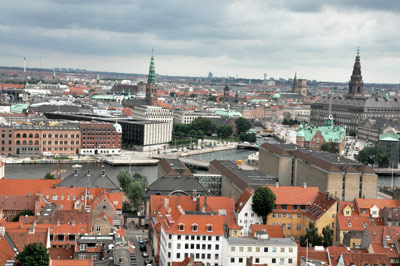 Some of the best places to visit are:
Tivoli Gardens
The Little Mermaid
Amallenborg
Christiania
Statens Museum for Kunst
If you like seafaring adventure, then you should consider visiting the Viking Ship Museum. There are other attractions in the city. The truth is that Copenhagen has something for everybody no matter your area of interest.
Note!
There are four seasons in Copenhagen, namely, the summer, spring, fall and winter. But the best time to visit it is the spring and summer period which starts from May through August. The summer period is great. There is 18 hours of daylight in the middle of June. This is called the white nights of long days. The night during this period is generally short. Workers can go to work and still come back to have great day at their favourite places of interest.  
Cheap shipping to Copenhagen
Basically we can ship anything you want to Copenhagen and deliver you goods to all its districts and boundaries like Vesterport or Nørreport. We can also ship cars to Østerport and Amagerport or move your belongings to Vesterbrogade. When relocating to Nørrebrogade from UK we can export you car in a container to Østerbrogade or transport your motorcycle to Amagerbrogade. The Zealand Side is another place where we organize shipping to Copenhagen or cheap shipping to Slovenia.
Whether it is Middelalderbyen or Latin Quarter where you are moving form we will provide fast freight forwarding to New Copenhagen or Frederiksstaden. If you are art lover we can ship your paintings to Nyboder, framed pictures to Gammelholm or send your antiques to Slotsholmen. When moving to Nørrevold or Østervold we can email you our moving abroad checklist. Shipping to Vestervold with us is easy and fun. The removal costs to Amager side that we offer are excellent. When relocating to Christianshavn or Asiatisk Plads remember to check you have all your documents with you.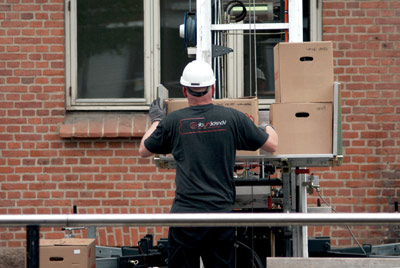 Transporting goods to Wilders Plads is another activity we can undertake. Over the last 10 years we have also moved our clients to Krøyers Plads. If you have chosen to live and work near Nordatlantisk Brygge we will be happy to engage in shipping boxes and furniture to Holmen or Amager area. We also cover removals to Amager East and all Amagerbro. Contact us to check shipping rates Lithuania from Copenhagen,
With us you can ship to Sundbyøster or Amager West and Islands Brygge. Our movers to Ørestad will send your personal belongings to Sundbyvester. We provide free moving quote to Eberts Villaby or Vesterbro. If you have any other requirements we will be happy to do the removals to The Meatpacking District. Excess baggage can be also delivered to Humleby,Carlsberg or to Kalvebod Brygge area. there are many other locations like Havneholmen or Kongens Enghave. Request our free Copenhagen to Hungary shipping costs estimate.
We have a moving company in Sydhavnen and Sluseholmen if you are interested in living in this counties. We offer packing services for moving to Teglholmen or Valby. Shipping to Vigerslev and Østerbro can be done by air or sea. You can also choose any other destination you want for example removals to Copenhagen in Amerika Plads, Nordhavn, Ryparken or sending belongings to Søndre Frihavn.