» Moving to South Africa
It is well known that South Africa offers a lot of promising business opportunities. Vast of mineral resources combined with excellent infrastructure conduce to this. In all regions of South Africa there is an oversupply of cheap manpower. All provinces offer significant benefits and tax allowances for foreign businessmen. Virtually any business can thrive in South Africa, especially when it is associated with industrial production and export.
Moving to South Africa
Compare international removals from UK to SA. Free of charge!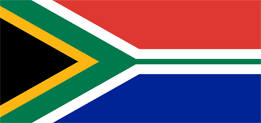 Why South Africa?
If focused on the manufacturing areas of the country a lot of trained people are needed. These parts of South Africa are the most promising for foreign businessmen and moving immigrants as well.
Recently, South Africa has signed an agreement with the European Union and now the products made ​​there will be imported by many developed countries thanks to lower customs tariffs. Hopefully, everybody can gain on this. Foreigners can now capitalize on South Africa's potential in export and production and indigenous population can focus on education of future employees.
South African infrastructure is well developed. Motorways are not worse than in the U.S. The architecture of the cities, business centres, offices, banks, and urban transport are the most advanced achievements.
Cutting-edge shopping centres with an abundance of goods, restaurants and entertainment to suit all tastes, fantastic nature reserves, beautiful virgin beaches in the vicinity Cape Town and Durban are only part of the picture.
Another reason to move is real estate market situation. The housing in South Africa in the context of quality to price ratio is, of course, one of the most attractive in the world. Pools in local home are as common as gardens in the British houses.
Climate of South Africa, according to many – is the best in the world.
Crime, eternal "horror story" of South Africa, is in fact not as scary as it has been shown in media. Yes, it is present in some urban areas and regions of South Africa, but even there it does not exceed the level of similar places in other countries. A low rate of local currency Rand allows immigrants to start a business in with a relatively small initial capital.
What is the rating of immigration chance?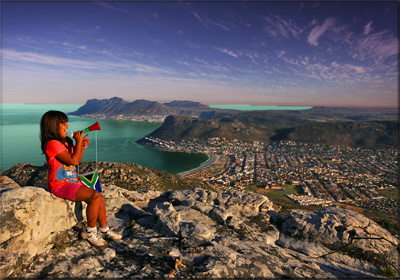 Because of the political situation and high unemployment among the indigenous population of South Africa, the government can not pursue a policy of "open doors". This is the reason for quite tough immigration rules and procedures.
Very good chances for moving to South Africa have highly qualified experts and specialists in which South Africa is often lacking, in example doctors, engineers, scientists, programmers , teachers, etc.).
Finally, the most promising category - business. There are several approaches in this field. First chance is the purchasing of existing firm, business established previously. That can be in example factory, shop, restaurant, bar or hotels, but also more unusual ones like wine or ostrich farm, nature reserves and many others.
However, the most rational approach would be linking your professional plans with your homeland and South Africa to develop new business relations, trade links. South African government takes a lot of care to this, therefore your personal skills, qualifications, and business contacts which would contribute to South African economy's development will definitely fit into South Africa's immigration policy. Moreover, the conditions for such immigration to this country compared to other developed countries are much more favourable.
The last thing is that costs of moving and resettlement in a new place, to live in South Africa will be much cheaper than anywhere else. If you not sure where you want to move check out other options like shipping to Canada. You can also compare shipping companies in any place in the UK.