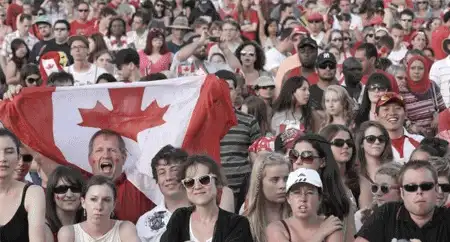 Canadians main traits of character
A
Apparently, one should fight against stereotypes, but in this case, when you consider moving to Canada, bringing a picture of an average Canadian, could shed some light on this country and help to make the final decision on emigration.
What an average Canadian looks like? Are they nice and friendly? Do they like Americans, Europeans and first and foremost British people? Are they tall, short, fat, slim?
It is impossible to describe what they are really like. Canada is famous for its racial diversity. Next to Native Americans and Canadians and their European origin you can identify immigrants from literally all over the world.
Learn interesting things about native Canadians. Find out who they like and who they do not! What do they eat, how they behave and what are their main traits of character.
Interesting things about Canadian people
Canadians are tolerant
Canadian people are accustomed to their racial and cultural diversity. You can wear almost anything you like and you won't shock anyone. If somebody would look at you it would probably smile at you with expression of sympathy on his or her face. Of course you can hear of incidents related to racial discrimination, but they are really rare, and the law is always on the side of the victim. Tolerance is a word of a great importance in Canada.
Canadian people are proud
The phrase "Proud to be Canadian" is used very often. Canadians love their country, are proud of it, though the history showed that Canada wasn't always as liberal as it is today. Another interesting thing about Canadian people is they proudly show off their flag, and for some of you this may seem strange, but waving flags can be seen in supermarkets, museums, hotels, as well as in gardens. It isn't connected with national holidays only. Flag is an every-day demonstration of national pride. How to recognize a Canadian tourist? It the one with the Canadian flag on his backpack! :)
Canadians are open-minded and honest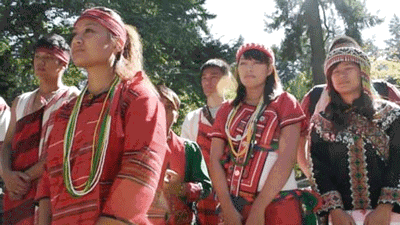 And it doesn't mean asking 'How are you?' just for being polite. Canadian people are talking without embarrassment or confusion on subjects that can be considered taboo by other nations. That includes income and salaries, religion, politics and history, sexual orientation, etc. In example, an average Canadian man in the presence of his wife has no problem talking about his former marriage, alcohol addiction, mental breakdown, and how hard it was to understand the culture of his spouse.
Canadians are hardworking but they know how to relax after work
The citizens of Canada are not afraid of any type of work. White collar employee made redundant does not hesitate to get a job as a taxi driver or a pizza man. What is more, in Canada women often work in typically men jobs, in example car mechanic. And it it's not a result of lack of job on the market, but those professions are simply well-paid and let you live on good level.
And no matter if you prefer camping at Canadian lakes or remote journey, Canadians feel they deserve a vacation at least once a year!
Canadian people love nature
This country has an amazing wild nature. If only a bank holiday or extended bank holiday is coming, all lakes, parks, forests, beaches, campsites, trekking routes become populated. Canadians are aware of the beauty of their country and exactly know how to relax out of town without spending a fortune. Renting a bike, a kayak, or skis is never a problem here.
Canadians are thrifty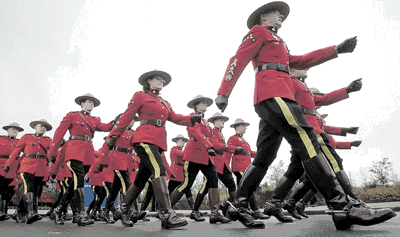 Don't be surprised when you will be invited by a fellow Canadian for a coffee, and you will have to pay for yourself.
Don't be surprised if you lend someone $ 5, and he or she would ask for a return just the next day. Is this that greed? Not really, that is Canadian nature in fact.
You have to be simply self-reliant.
Being in Canada, you are on your own. In this country people redecorate their living room when the furniture is not repairable and is falling into pieces.
People in Canada are selfless
If you ask Canadians for help, they will definitely help you if they only can. That includes assisting with finding a job, helping with paper work, etc. Showing Canadian people your real face, with flaws, being helpless in some situations, you will have even a better chance to accommodate in Canada. Another important thing is that you don't have to feel obligated to make a favour back as soon as possible. If Canadian will need your help, the one will simply ask for it.
Canadians love hockey and beer
Hockey for People in Canada is like football for Brazilians. Imagine that even on the Canadian $5 note you can see the image of children playing hockey. Approximately 80% of children who were born and grew up in this country, at some stage were involved in this sport.
The hockey match is not only a sport show. It's really blood, sweat and tears. Blood on the ice, wild, shouting crowd of hockey supporters, with this unique atmosphere of unification, all people in the team colours, the euphoria at each score, this is something you cannot forget.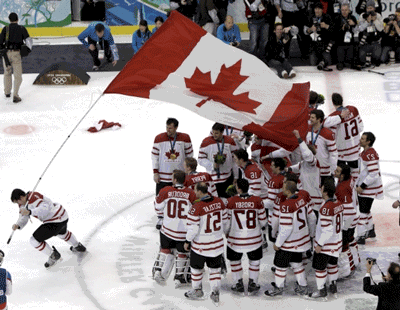 What's more, in the season, usually on Wednesdays, when the games are on, it is not unusual to meet a woman walking in a bank in a T-shirt fan, a saleswoman in a supermarket with nails in the colours of the team, a bus driver in the cap with team logo, or vast of cars with flags.
When the team plays in the league for the NHL (National Hockey League), men, both fans and professional hockey players themselves, stop to shave. Sometimes they don't shave at all, and sometimes they only leave the moustache. Sometimes it lasts for a good few weeks, until the team drops out from the league. What's quite interesting, this custom applies to white collar and blue collar workers as well.
Watching the hockey game can be stressful for the supporters, so they drink a lot of beer to relax a bit. Just like in the UK, during the games all Canadian pubs are crowded, literally stuffed with people. Canadian beer is not so strong as European, so they can enjoy it for a longer time before getting drunk:).
Canadians don't like Americans
Although the world is getting smaller and smaller and more reachable, the neighbour you know the best is most likely the one you like the least. It's just the same like in case of Britons and French, Japanese and Koreans, etc.
American are described by Canadians as buffoons who believe they live in the hub of the, where everything is the best and the biggest. On the other hand, ordinary Americans think of Canadians as scouts who love running through the woods and mountains, enjoy the cold and snow, bears and deer, and get drunk with maple syrup instead of whiskey. This all is not hate or hostility, it's just the USA is like a big brother to Canada, and we all know how things are between siblings.
People in Canada are righteous
In the country, which is inhabited by almost all the nations of the world, native Canadian people are the ones who give an example how to comply with the regulations. If the rule says that the lights-out starts at 22.00, a typical Canadian will turn down the music at 21.55, just in order not to expose himself to the anger of neighbours.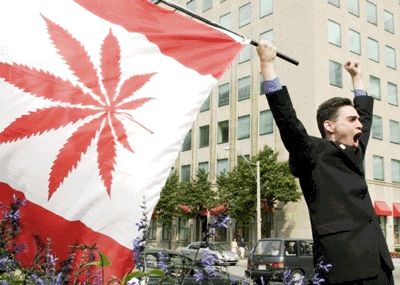 Canadians will be the first, who will pay attention to person smoking on a bus stop or in other public place where smoking cigarettes is forbidden, even if they are smokers themselves.
There is a belief in this country that everyone should contribute to the society, live according to the rules and law, so all Canadians could live in nice, safe, clean towns and villages.
How many people live in Canada?
There are 35 millions people in Canada and its population is all the time growing. Do you know any famous people from Canada?
Let us know who you would like us to write about and why? There are many famous people in Canada and which are the most?